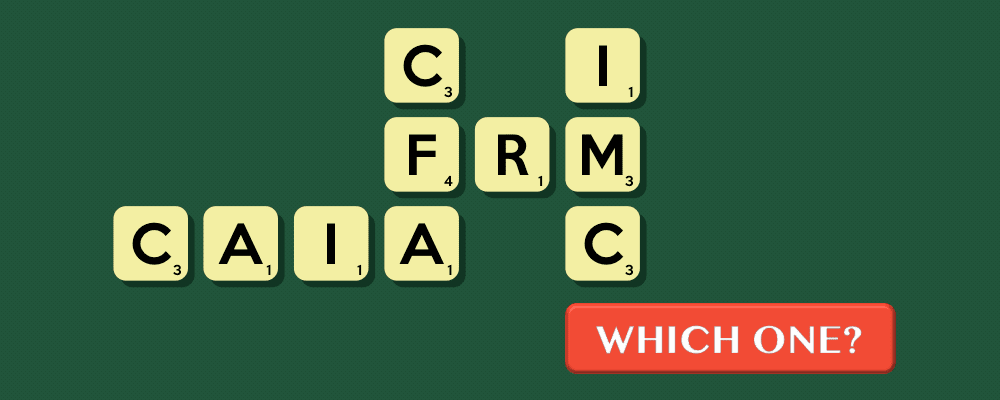 By Sophie
We've had interesting discussions about CFA vs. MBA before, and whether it's a worthwhile investment. However, that's not the only alternative qualifications many of us consider in our pursuit of career advancement. With the various professional qualifications available, it can be quite daunting at first when faced with so many unfamiliar acronyms.
In this article, I'll demystify and compare investment-related qualifications such as CFA (which you all know and love), CAIA, FRM and IMC. Although it's like comparing apples and oranges, but it would give you a flavour of what qualifications suitable for your career goals and aspirations.
In short – based on the pass rates, cost, difficulty and global recognition of the "value" of these qualifications:
CFA covers the broadest range of financial topics, adds value to a wide range of financial careers, in particular asset management and securities research –> a challenging qualification but offers the widest career options.
CAIA is narrowly focused for the asset/fund management sector and it's a useful addition if you're in the sector already.
FRM is also narrowly focused, globally recognised qualification for financial risk professionals –> great for risk management roles.
IMC is only available in the UK, covers only 30% of Level 1 CFA curriculum, considered an entry-level qualification in investment firms to demonstrate regulatory competence. Most tend to do CFA after that.
---
CFA® – Chartered Financial Analyst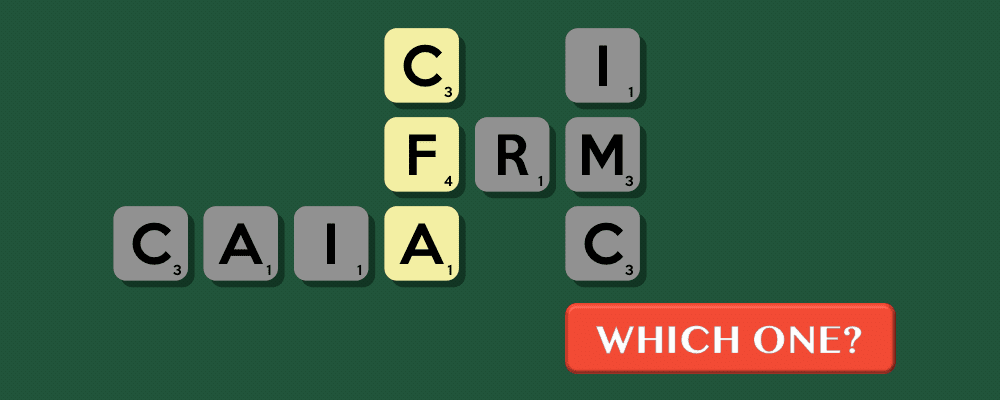 Topic areas

Portfolio management, securities analysis,

ethics

, economics, financial accounting

3

Every June and December for Level I, every June for Levels II and III

Designation requirements

USD450 one-off enrolment fee plus USD650-1,380 exam fee per Level, depending how early your

register for the exams

. Official fees only, usage of additional third-party materials will cost more

Related sectors

Investment analysis, portfolio / asset management, securities research, pension, insurance, corporate finance

Charterholders worldwide

100,000+
---
FRM® – Financial Risk Manager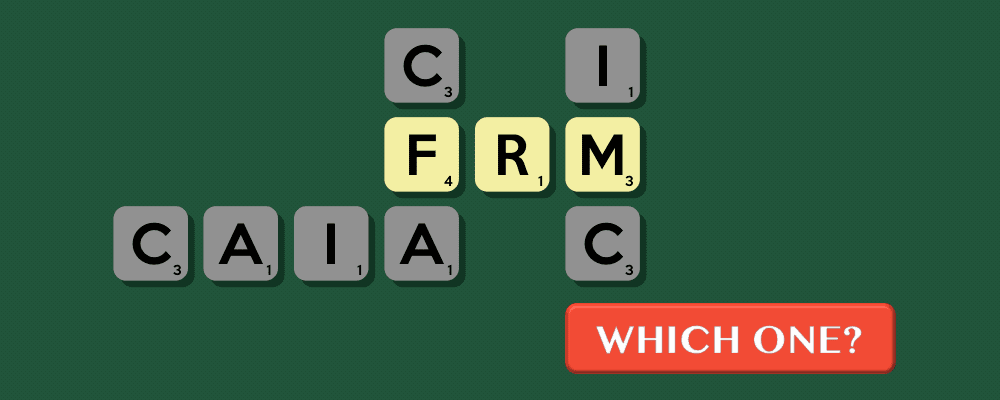 Topic areas

​Risk modelling, market risk, credit risk, investment management risk, operational and integrated risk.

​Number of exams required

2

Exam frequency

Every May and November

Designation requirements

Pass both FRM papers;

a minimum of 2 years professional full-time work experience in the area of financial risk management or another related field;

maintain membership

Exam fees and costs

USD400 one-off enrolment fee plus USD350-650 per paper depending on how early you register for the exams.

Applicable sectors

Financial risk management

Pass rates

FRM Part I: about 40-50%
FRM Part II: about 50-60%

Charterholders worldwide

About 30,000
If you're interested in the FRM qualification, you may also be interested in these articles:
---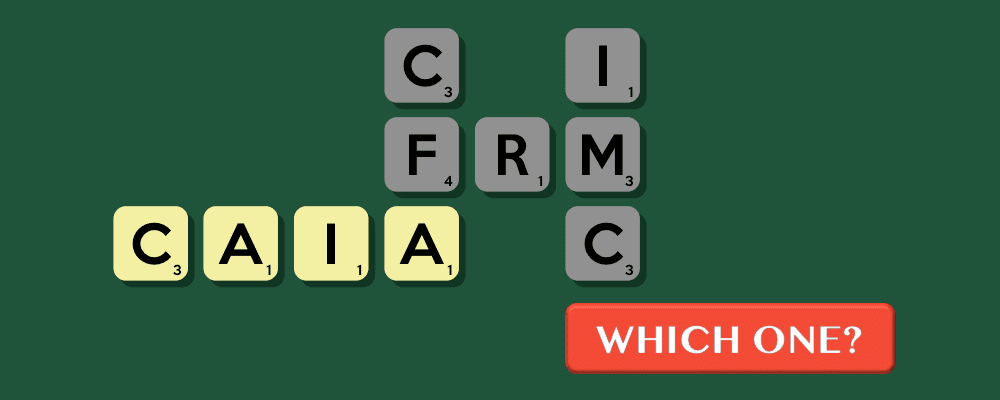 Topic area

Alternative assets, asset allocation, portfolio management, risk management

Number of exams required

2

Exam frequency

Every March and September

Designation requirements

Pass both papers;

hold a bachelor's degree, or the equivalent, and have more than 1 year of professional experience, or alternatively have at least 4 years of professional experience;

abide by Member Agreement;

pay membership fees;

provide 2 professional references

Exam fees and costs

Initial enrolment fee USD400 plus USD1,150-1,250 exam fee for each paper

Applicable sector

Portfolio / fund management, asset allocation, consultant, marketer, risk manager, securities analyst

Pass rates

Level I: 60-70%
Level II: 55-70%

Charterholders worldwide

About 9,000
You can find more details and tips in these articles:
---
Investment Management Certificate (UK only)
Topic area

Covers about 30% of CFA Level I material

Number of exams required

2

Exam frequency

Can be taken any day up to 1 year from registration

Designation requirements

Pass both IMC papers

Exam fees and costs

Unit 1: GBP260
Unit 2: GBP280

Applicable sector

​Investment management, investment support, sales & marketing, investment administration

Pass rates

65-80%
---
Do you have a CAIA, IMC or FRM? Share your experience with the community with your comments below! How do these qualifications compare to CFA and what impact do they have on your career so far?