One of the key lessons of the COVID-19 pandemic is that we must react swiftly to high probability, high impact risks — and delays are costly.
The climate is changing. And the risks from climate change are only going to rise over the foreseeable future. As climate risk management continues to develop towards being a discrete job title, managing climate risks will be an integral component of a holistic risk management approach for all industries globally.
Here's where the new GARP SCR (Sustainability & Climate Risk) qualification comes in – check out our comprehensive guide to learn more!
---
Overview of the GARP Sustainability and Climate Risk Certificate (SCR)
Launched in January 2020 by Global Association of Risk Professionals (GARP) – which also runs the FRM program – SCR is a global climate risk management program designed to help professionals understand the effect of climate change on organizations and how to manage that risk.
It is created in response to growing demand for financial and non-financial firms alike to incorporate sustainability standards in their operations, primarily driven by climate change.
The SCR course is great for professionals who are looking to add climate risk management to their skillsets – not just for those working in finance but also in other disciplines such as supply chain management, operations and technology.
And it isn't just for those professionals early in their career either, GARP expects to see meaningful demand for the SCR coming from the more senior ranks as well.
The course consists of 6 modules, covering:
foundations of climate change;
policy and regulation;
green and sustainable finance;
the science, effects and measurement of climate-related risks;
scenario analysis; and
emerging issues such as health effects and geopolitical impacts.
Registration opened in May 2020 for the first SCR exam in September, with GARP reporting that there are already candidates from more than 60 countries globally, coming from a myriad of industries, company types and stages of career – all reflecting the relevance of climate change risks across geographies, industries and career level.
Since the inception of SCR exams, more than 6,981 candidates have registered for the exam so far, with more than 2,000 SCR title holders.
---
SCR Certificate In A Nutshell
The SCR certification is designed to equip professionals with the understanding on how to manage the potential economic and operational impacts of a changing climate on their organizations. The impact of climate change is vast, and certainly not limited to just finance, but other disciplines such as supply chain management, technology and operations.
The SCR exam consists of a one-part, computer-based testing exam consisting of 80 multiple choice questions in 3 hours. The exam is not highly quantitative and designed to be accessible to a wide audience.
In terms of study hours, it is recommended that SCR exam candidates devote around 100 study hours in total to complete the qualification
The SCR exam can be taken in specific exam windows at Pearson Vue test centers internationally.
In terms of pass criteria, the questions are equally weighted and there are no negative markings for incorrect answers. There are no pre-determined pass/fail rates for the SCR Exams, with the passing score determined by SCR Advisory Committee.
There are no official timelines on when or how long it takes for exam results to be released, but so far SCR exam results are typically released 4 weeks after the exams.
---
GARP SCR Pass Rate
Here are the SCR exam pass rates so far:
October 2022 = 51%
April 2022 = 54%
October 2021 = 55%
April 2021 = 52%
GARP has confirmed that cut-off scores will be determined through an industry best-practice methodology under the oversight of the SCR Advisory Committee. The expectation is that "properly prepared" candidates should fare well on the exam.​
---
Topic Areas & Weightings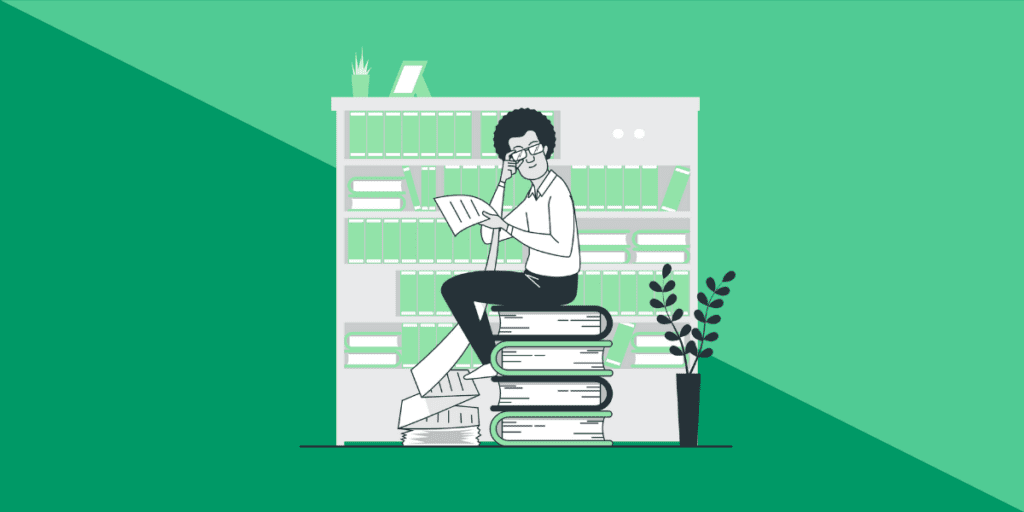 The Sustainability & Climate Risk Certificate does a great job in covering a breadth of topics in 7 chapters that provides a holistic overview of the effective assessment and management of climate risks.​
​The topics areas, in-depth description and exam weights are as below:
| Sustainability & Climate Risk Certificate Topics | Description | Topic Weights |
| --- | --- | --- |
| ​Foundations of Climate Change | This chapter focuses on the foundational concepts of climate change, including the underlying science and global policy responses. | 12.5% |
| Sustainability | This chapter discusses the broad topic of "sustainability," particularly as it relates to public policies, corporate actions, and financial institutions. | 12.5% |
| Climate Change Risk | This chapter focuses on the financial risks linked to climate change, mainly physical risk and transition risk. | 12.5% |
| Policy, Culture and Governance | The chapter is all about the responses of financial institutions, regulators, and international bodies to emerging climate risks. | 18.75% |
| ​Green and Sustainable Finance: Instruments and Markets | This module looks into the emergence of financial sector tools and markets born out of the global response to climate change. | 12.5% |
| Climate Risk Measurement and Management | The area of focus here is the risks from climate change and how do we measure and manage these risks. | 18.75% |
| Climate Scenario Analysis | The chapter explains the development and application of climate scenario analysis, the types of scenarios that exist, and what information they can provide. | 12.5% |
---
Exam Fees
SCR exam fees vary depending on:
your membership status with Global Association of Risk Professionals (GARP);
whether you have other GARP certifications such as Financial Risk Manager (FRM) or Energy Risk Professional (ERP);
whether you're a new or returning candidate.
Fees, US$
SCR Certificate
Exam Fees
– For non-GARP members: $650 for Early registration, $750 for Standard registration

– For GARP members (Individual member): $550 for Early registration, $650 for Standard registration. Bear in mind that Individual membership costs $195 per year

– For candidates who are Certified FRM / ERP: $525 for Early registration, $625 for Standard registration
Retake Fees
​(if applicable)
​For one retake within next 2 exam windows (12 months): $350

Otherwise, full exam fee applies for retakes after 12 months. If the curriculum changes before the candidate retakes the SCR exam, an updated electronic version of the curriculum will be made available to the candidate free of charge.
---
SCR Exam Dates
SCR exams are conducted via an in-person computer-based testing (CBT) exam at Pearson Vue centers globally.
SCR exams are held twice a year in April and October with the following key registration deadlines:
| SCR Exam Dates and Deadlines | October 2023 |
| --- | --- |
| Registration opens | 1 May 2023 |
| Early registration deadline | 31 Jul 2023 |
| Standard registration deadline | 30 Sep 2023 |
| Exam deferral deadline* | 1 Oct 2023 |
| Scheduling deadline | 27 Oct 2023 |
| Exam Window | 21-29 Oct 2023 |
* Candidates can defer their exam once to the next exam window for a $50 admin fee. Candidates deferring into the next exam year will receive the new SCR eBook when it becomes available.
Once registered, you can schedule an in-person computer based test (CBT) at a Pearson VUE test center. SCR candidates must schedule an exam at least 48 hours prior to their desired exam start time, only for the exam window they're registered for.
The in-person computer based exams slots are on a first-come, first-served basis. Candidates who do not schedule an exam by the deadline must re-register and pay the applicable fees.
---
What Are the Requirements for GARP SCR Certificate?
Just like the Certificate in ESG Investing, there are no work experience or prior qualifications required to sit for the SCR exam.
Candidates who successfully pass the SCR exam can claim a digital badge for LinkedIn and an electronic certificate from GARP.
---
Benefits of the SCR Certification
Having the SCR Certificate could be a key differentiator in the risk management sector, which could be helpful if you're job hunting in the current economic conditions. 
​
Similar to the Certificate in ESG Investing in terms of cost and time required, it does seem to be a cost effective investment for risk professionals to upgrade their skillset with climate risk management credentials.
By completing and earning the Sustainability & Climate Risk Certificate, you can expect to:
Apply principles of sustainability and climate risk management in current and future roles;
Improve your career prospects and increase your competitive advantage;
Demonstrate the knowledge and tools necessary to assess and manage the sustainability and climate risk challenges many industries face.
Gain a globally recognized qualification (and digital badge) from GARP
---
We are comparing GARP's SCR vs CFA ESG Investing certificates below, although it is worth mentioning that EFFAS' Certified ESG Analyst (CESGA) is a higher Diploma level certificate in ESG investing that is also worth considering as you'll get a proper title upon passing (CESGA or Certified ESG Analyst), which is not present in either CFA ESG Investing or GARP's SCR certificate below.
In short, while both qualifications focus on sustainable investing, there are some slight differences in focus about them:
Sustainability & Climate Risk (SCR) certificate mainly focuses on educating professionals on how to manage the main environmental risk (arguably just the "E" part of ESG), i.e. climate change.
On the other hand, Certificate in ESG Investing has a slightly broader focus on ESG factors, and how the investment industry can adapt to that change in investor preferences. That said, it also covers a section on climate change (including climate mitigation, and adaptation and resilience) and a range of climate change initiatives.
​Both GARP's SCR and CFA Institute's ESG Investing Certificate are available globally, with the latter offering online proctoring option in certain markets.
While both are good quality qualifications from reputable organizations, the choice depends on which certificate has more relevance to your preferred career path: investments or risk management.
GARP's Sustainability & Climate Risk (SCR)
CFA Institute's ESG Investing Certificate
Suitable for
Risk management professionals of all disciplines (finance, supply chain, operations, technology etc) who are keen to learn about sustainability and how to manage climate risk in their industries.Students interested in a risk management career.​
Students who are keen on an investment career; orInvestment professionals of all roles (asset management, sales & distribution, wealth management, product development, financial advice, consulting, risk etc), who are looking to understand and integrate ESG issues into the investment process
Pre-exam qualifications
​None​
None, although some insights in the investment process is strongly recommended (via formal qualification or experience)
Number of Exams
1
​1
​Exam Frequency
2 exam cycles a year (April and October) with 1 week exam window each
Available to book throughout the year (except weekends and holidays)

Also available to book for remote/online proctoring globally throughout the year.

Maximum 4 attempts in 4 months​​
​Exam Format
80 multiple-choice questions in 3 hours

In-person computer-based testing only
100 multiple-choice and item set questions in 2 hours and 20 minutes

On-site computer-based testing and remote testing
Pass Rates
51% (Oct 2022)
Between 60%-75%​
​Fees and Costs
Around US$ 525-650 depending on GARP membership status or presence of other credentials
$675
Study Hours Needed
100 hours
100-130 hours
​Post Exam Requirements
None, although there are 20 hours of voluntary continuous professional development (CPD) every 2 years
None
​

Overall, the SCR certificate seems to be a cost efficient means of augmenting and signalling your climate risk management knowledge in an increasingly competitive marketplace.
If you are in risk management, regardless of industry or discipline (finance, supply chain, operations, technology etc), the SCR certificate could prove useful in broadening your skillset as climate change issues are brought to the forefront of every company's agenda. If you're a student keen to start a career in risk management of any industry, the SCR certificate can be a valuable differentiator.
---
Is the GARP SCR Certificate something you'd consider taking on to enhance your job prospects? Let us know in the comments below!
Meanwhile, you may find these related articles in our Beginner's Guide series of interest: