Leveraging the latest in educational tech, Salt Solutions offers cost and time-efficient online prep for your CFA exam.
About Salt Solutions
Salt Solutions CFA is designed from the ground up around the user's needs.
Based on their own experiences taking the CFA exam and candidate research, the Salt Solutions team identified identified common challenges to the experience, including being overwhelmed by the amount of material, fitting studies into an already busy life, and struggling to stay focused. The key features of the Salt Solutions CFA platform are designed to help the user through these challenges.
Salt Solutions is focused on a high-quality experience that's more polished (and beautiful) than anything else in the market. For instance, the team quality controls every aspect of the video lessons, from scriptwriting to closed captioning. Their interface aims to put nothing in front of the user that's not important to where they are in their studies – showing them only what they need to see.
The entire Salt Solutions CFA platform was built by a multidisciplinary team of experts, from production artists to designers and writers to content creators. The team has lots of expertise in what they do to ensure the user has a really high-quality experience.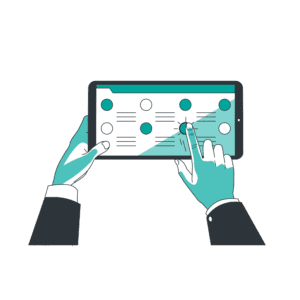 Salt Solutions' CFA Packages and Offers
Salt Solutions CFA study packages
Salt Solutions CFA study package is straightforward and complete – it includes everything a candidate needs to know for the exam.
There is a current free Level 1 Beta sign up, whereby you get access to the whole product offering:
2 types of study materials to suit your preference: online manuals (printable) or video lessons
1,600 practice questions tailored to each reading, with in-depth explanations and video solutions
CheckPoints – an automatic scheduling tool with a points-based system to keep your study on track with weekly study goals
Analytics to track your study progress and topic mastery
Here's a key features summary of the study package for all CFA levels below: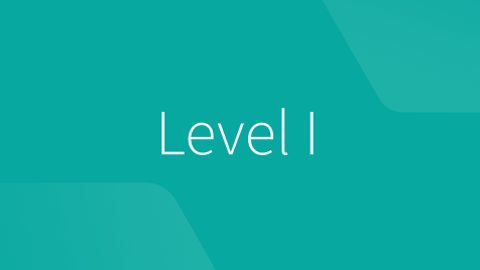 CFA Level 1
Free Beta package
Online study manuals (printable)
Video lessons
1,600+ practice questions with in-depth explanations and 220 video solutions
CheckPoints scheduler
Analytics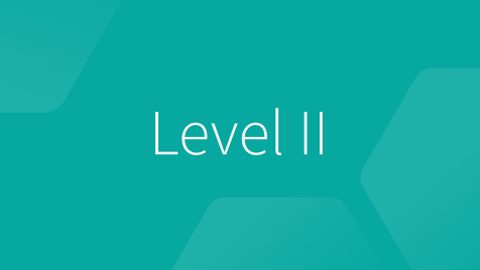 CFA Level 2
Coming soon in 2021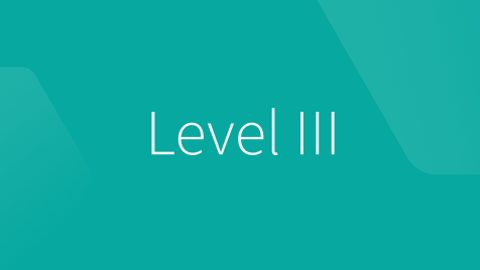 CFA Level 3
Coming soon in 2021
Salt Solutions CFA current offers and deals
Exclusive discounts on Salt Solutions CFA materials are sometimes available. Here are the current deals, offers and coupon codes available for Salt Solutions: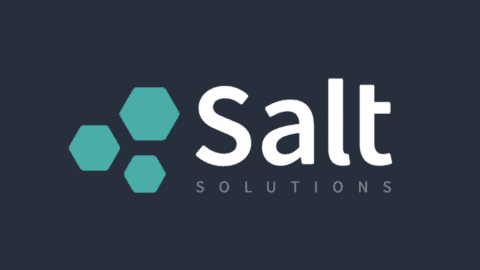 Free Trial
Free Level 1 Beta
Intuitive scheduler keeps you focused on the most important topics. Solutions content, including high-quality video, provides in-depth insight. Sign up for our free, all-access Beta now.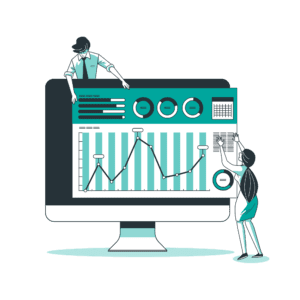 Salt Solutions Product Details
Online Videos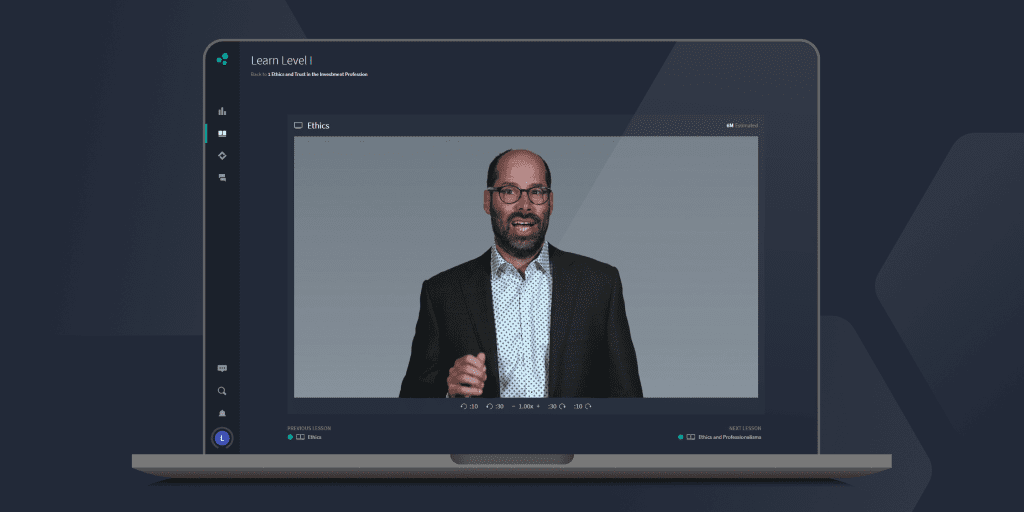 Instructor Videos: bite-sized chunks with animated visual anchors
The instructor videos are led by Mike Carmody, a CFA charterholder and educator with 20+ years experience.
The videos cover every reading in the CFA curriculum. This is segmented into bite-sized chunks averaging 10 minutes long, and uses added animation effects to visually anchor the concepts being taught and discussed. The final product is strongly engaging, and shows how far CFA video instruction has progressed in the past decade. Every video is HD-quality, properly captioned with feature rich examples and modern visuals.
CFA Level 1 includes concise yet in-depth video instruction, with every reading covered.
The instruction is annotated with simple visual animations that help with the CFA curriculum content, which can sometimes be highly abstract. This additional touch is pretty cool, and adds effectiveness to Salt Solution's videos in a way that live classes can't.
Practice Questions and Mock Exams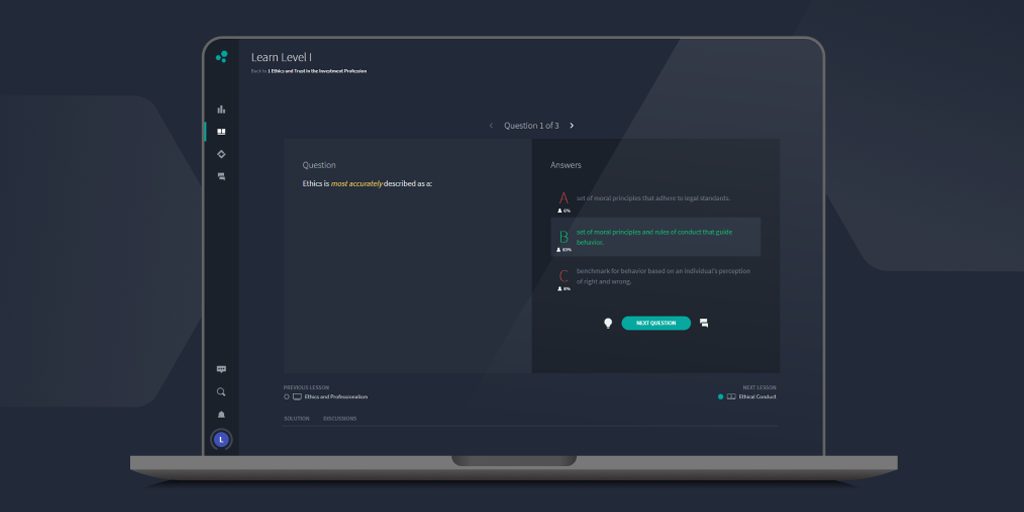 Practice with Assignment Questions
There are 1,600 practice questions in total to test your understanding after each reading.
This is meant to work as a diagnostic – Salt Solutions' analytics will allow you to compare your progress with other users to boost your motivation and identify your weaknesses.
Practice Exams
Interestingly, Salt Solutions currently doesn't provide any practice or mock exams in their Beta.
Instead, they recommend candidates to reserve the last 30 days prior to exams to do quizzes and mocks on the CFA Institute's Learning Ecosystem.
However, Salt Solutions have confirmed that this will change as they will be adding more quizzes and practice exams content in the next few months, which will continue to form part of their Beta.
Meanwhile, you can learn more about their platform and learning process on their website.
Study and Review Materials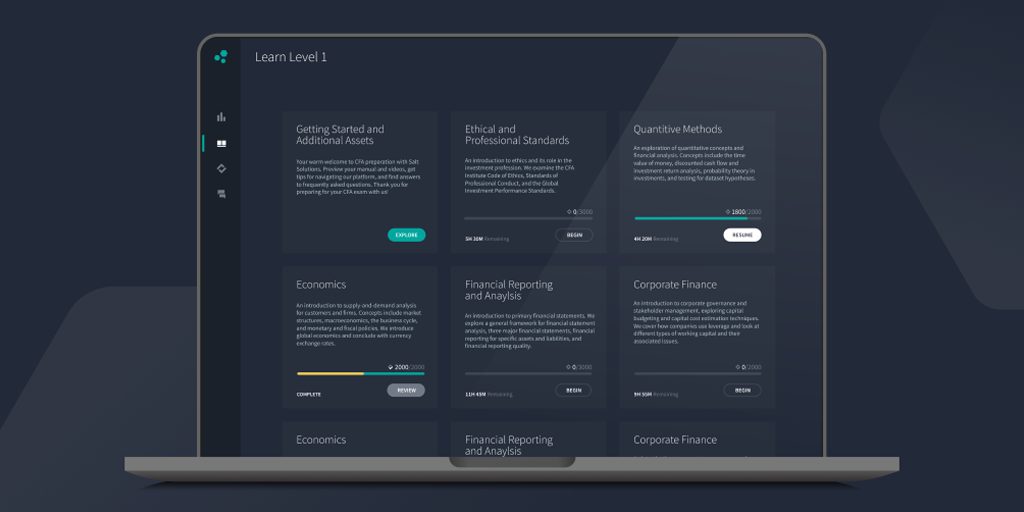 Lecture Manuals
Salt Solutions' lecture manuals are designed to accompany their videos, but they also function well on their own as study notes. The format is concise and uses bullet points and highlighted boxes effectively, explaining concepts and going through examples as you work your way through the videos.
There is a manual for every reading, and is downloadable and readable as a PDF. Reading online, saving for offline access and printing can all be done without any issues.
Learn more at Salt Solutions ↗︎
Online Platform and Apps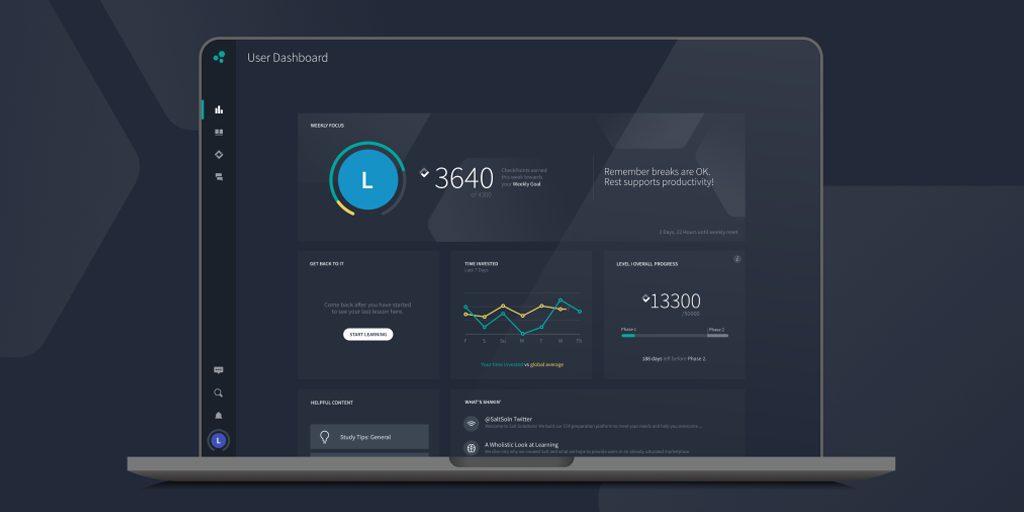 Online learning: Salt Solutions' platform is entirely online, mobile friendly
Salt Solutions' CFA learning platform is entirely online. Their online-first approach naturally creates a slicker online experience compared to more traditional providers.
Features include:
Mobile-friendly: All manuals and videos are accessible on any device through their mobile-friendly format.
Adjustable pacing: You can adjust video play speed to suit your learning pace.
Closed captioning: Videos are properly subtitled to ensure accessibility and accuracy.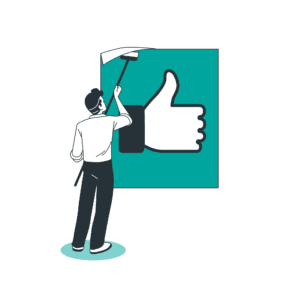 Salt Solutions CFA Reviews and Ratings
★★★★★
Excellent
Mei • Level 1
The videos are really good and each video is very bearably compact. It's easier to digest than the purely written notes that I was going through from another provider. The notes on this platform can be printed out and because the videos explain more than the notes, I find that adding notations to the printed notes keeps me engaged. Also because all the material is on the platform itself, it makes tracking my progress quite straightforward.
Write your own review>>
★★★★★
Excellent
Emnoune • Level 1
Honestly the best platform ever it helped me so much, I couldn't afford to pay such a program on my own so thank you so much you guys are the GOAT. Literally, I didn't had any method before finding this website and the short videos really helped me get the main information of curriculum. I don't really have any criticism. Also, I appreciated how fast I got an answer on a stupid question I asked ! Loveeeeee.
Write your own review>>
★★★★★
Excellent
Vanshi • Level 1
Concepts are explained in such a simple language! Extremely easy to understand and the questions are quite comprehensive. The interface is very neat and convenient. Great work and thank you!
Write your own review>>
★★★★★
Excellent
Obichinno • Level 1
I am really loving the video and notes. It is very self explanatory and understandable. I am sure going to pass the level 1 with the way the learning is going with you guys. Thanks
Write your own review>>
★★★★★
Excellent
RaulGC • Level 1
I have tried different materials to prepare the CFA exam and without any doubt Salt´s explanatory videos are amazing. Congratulations on the great job done!
Write your own review>>
★★★★☆
Very Good
Agladics • Level 1
Dear team, I tried out other platforms before and so far this is the best I`ve used!
Write your own review>>