Risk management in finance is essentially the practice of minimizing a firm's downside exposure, through identifying, analyzing and managing acceptable levels of uncertainties in a firm's day-to-day operations.
With increasing global instability and uncertainty, risk managers are in high demand globally as corporations seek to differentiate themselves as long term winners.
Given the breadth of the industry, in this article we will focus on exploring a financial risk management career path in depth. Let's dive in!
---
What does a risk manager do?
While the answer will partly depend on the exact position as well as the needs of the organization, here's a broad outline of a typical day in the life of a risk manager:
The typical day will normally begin with examining any relevant market or industry news (e.g. stock market movements or changes in asset values).
Review and work on ongoing projects and/or risk analyses.
Meetings with other in-house divisions, such as accounting, operations or compliance.
Preparing risk analyses and presentations to finance regulators.
Compile daily or weekly risk reports.
Meetings with superiors to touch base on the firm's strategy and understand how that affects its risk management framework and controls.
Sometimes, a portion of a risk manager's day may also be spent learning new skillsets via training, as this field is constantly evolving and certainly not dull!
---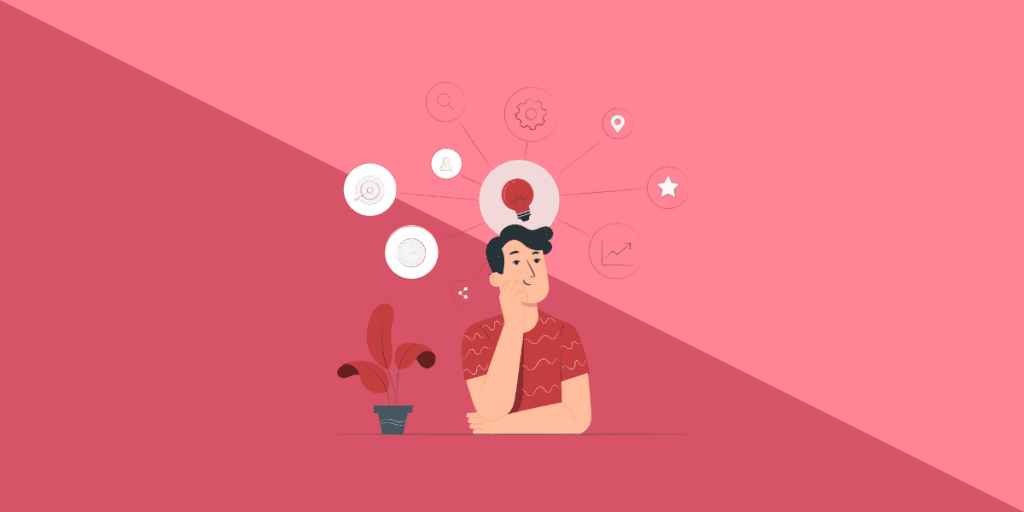 Why become a risk manager?
As with almost every career, one of the motivating factor is the total compensation, especially at a senior level.
Aside from compensation, there are some other factors that might motivate you to choose a career in risk management, including:
Risk managers can work with a wide range of companies.
Exit opportunities such as into private consulting roles are often possible.
Risk management offers a high degree of job security.
This field often appeals to those who enjoy solving problems, putting their quantitative and analytical skills to the test.
Good work life balance for a career in finance, with decent compensation to match.
That said, risk management is certainly not for everyone. It's not a client-facing role. Moreover, suitable candidates should possess good quantitative skills and are able to deal with complex problems under pressure. Tight deadlines can be common and having a fair amount of regulatory experience is also helpful.
Similar to other careers in finance, risk management can be very rewarding for those who enjoy a more analytical and quantitative role with less client-facing work in a dynamic sector, matched with decent compensation and work life balance.
---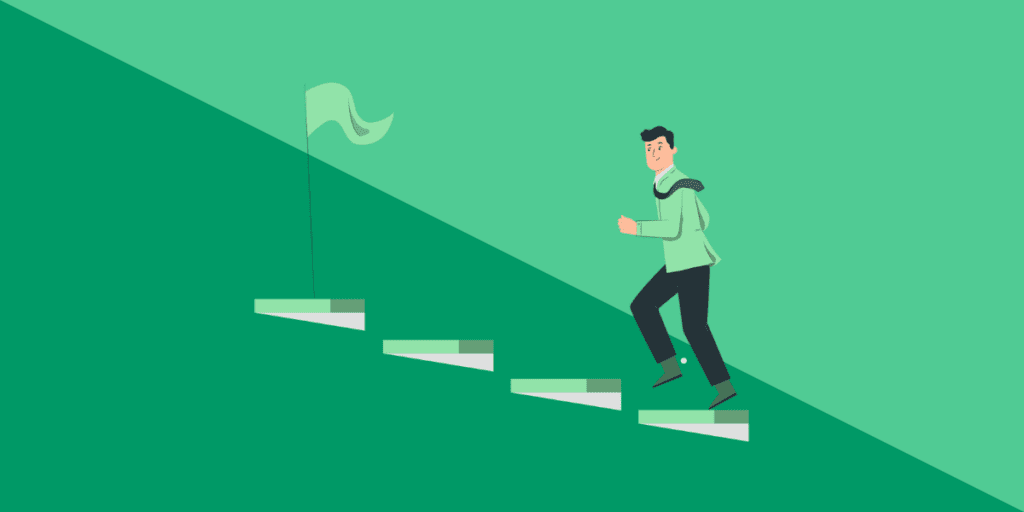 Risk management hierarchy and progressing within the role
How might someone become involved with risk management?
Similar to other roles within the finance sector, most candidates will first need to obtain a bachelor's degree in a related field such a finance, business management or accounting. Completing a summer internship in risk department is useful means of gaining relevant experience and securing a full time role, especially at larger investment banks.
Here's a typical risk management career path ladder:
Risk analyst
One interesting point to highlight before moving on involves the fact that career levels tend to be stressed more than specific roles or titles.
An entry-level support position is normally associated with basic responsibilities such as assisting superiors, researching potential opportunities and learning company-specific risk mitigation procedures.
Titles can include "analyst", "officer" or "assistant". The time spent within this position will depend upon several factors including how quickly the candidate is able to grasp new concepts and what types of contributions he or she makes to the firm. This is also relevant for the other levels to follow.
Risk manager
Although this is sometimes considered to represent a managerial level, senior analysts will still need to consult with their superiors.
Some core duties associated with this position include liaising with other risk management specialists, developing in-house mitigation policies, communicating these policies with upper management, and overseeing how such changes are implemented within a practical environment. This position is also heavily focused upon identifying any potential risks to an organization.
Senior risk manager
This next career step will require a working knowledge of all compliance and regulatory issues, as these must be taken into account when creating an overall risk management strategy.
At this level, decisions may impact the entire firm. This is why other factors such as determining the "risk appetite" of the company and clearly communicating with stakeholders is crucial.
Furthermore, senior managers may be required to perform regular audits in order to determine if the firm's finances are in order. There can likewise be times when senior analysts provide training and support to junior staff members.
Chief risk officer (CRO)
Other titles for this position may include director of risk management, managing partner or senior partner. Those who attain the title of a Chief Risk Officer (or equivalent) are generally considered to represent the top of the career ladder in risk management.
As a result, they are responsible for a host of critical duties. These can involve creating a top-down organizational risk management framework, implementing insurance policies, reviewing reports, and ultimately deciding whether or not a specific strategy is in accordance with the goals of the firm. Most individuals will remain in this position for the duration of their careers.
---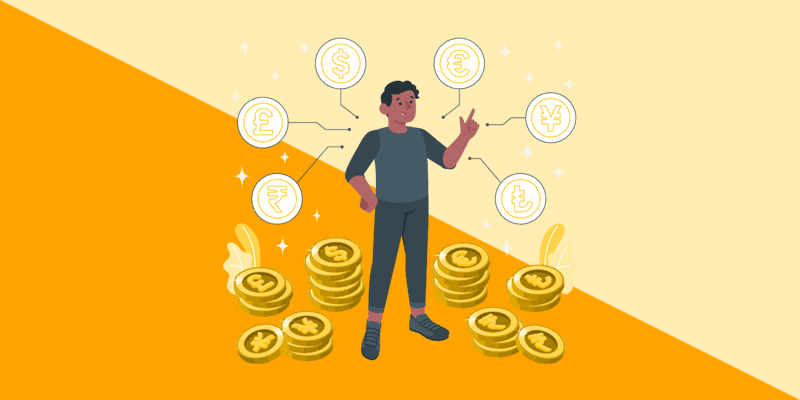 Risk manager salary
While risk management salaries aren't typically as high as other finance fields like investment banking or private equity, it's pretty decent considering the better work life balance and higher job security you're likely to get.
Although the exact figures for salaries in risk management will depend upon additional variables such as type of specialization (credit, market, investment, liquidity or investment risk), location and the firm in question, here are some examples of typical salaries in the risk management sector for the UK and US.
Risk management salaries UK
| Position | Low | Average | High | Bonuses | Total |
| --- | --- | --- | --- | --- | --- |
| Risk Analyst | £30k | £37k | £55k | 10% – 20% | £33k – £66k |
| Associate / Manager / AVP | £55k | £60k | £75k | 10% – 20% | £61k – £90k |
| Senior Risk Manager / VP | £75k | £80k | £110k | 15% – 25% | £86k – £138k |
| Director | £90k | £95k | £145k | 30% – 50% | £117k – £218k |
| Head of Risk department | – | £120k+ | – | 40% – 60% | £180k+ |
Risk management salaries US
| Position | Low | Average | High | Bonuses | Total |
| --- | --- | --- | --- | --- | --- |
| Junior Risk Analyst | $50k | $60k | $80k | 5% – 10% | $53k – $88k |
| Risk Analyst | $70k | $100k | $140k | 5% – 10% | $74k – $154k |
| Risk Manager | $90k | $120k | $150k | 20% – 30% | $118k – $195k |
| Senior Manager | $120k | $150k | $200k | 20% – 50% | $144k – $300k |
| CRO | $200k | $320k | $450k | 20% – 80% | $220k – $700k |
Generally speaking, location and the size and performance of the organization will be factors that have the biggest impact on salaries. Working for a larger company in a major city such as London or New York would therefore be expected to offer a higher salary than a position at a similar level at a smaller firm in another part of the country.
---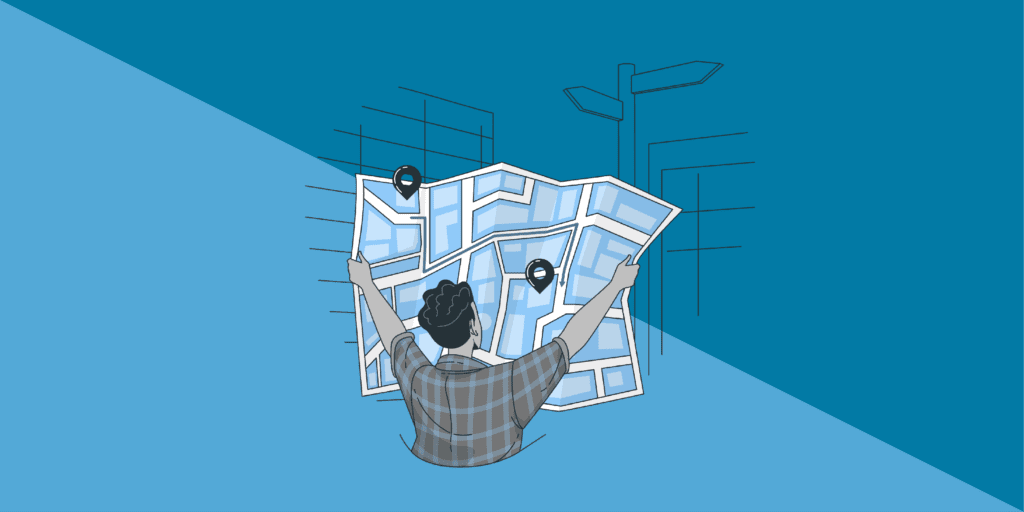 How to become a risk manager
One of the most important step on the path to a career in risk management involves obtaining a relevant university degree. Assuming that this hurdle has been overcome, what other strategies can be used to begin a career in risk management?
Most candidates will also need to identify the type of financial risks that they wish to specialize in. These can be broken down into a handful of categories including:
Market risks
Credit risks
Liquidity risks
Operational risks
Investment risks
It's also beneficial to have experience within other financial sector, such as wealth management or accounting. This will provide additional skills and expertise for those who wish to switch into risk management. There are also some inherent traits which are particularly beneficial for those interested in risk mitigation including:
Excellent communication skills.
A familiarity with all relevant policies and guidelines.
Strong analytical and quantitative skills.
A talent for project management and leadership.
A willingness to view risk scenarios from an objective perspective.
---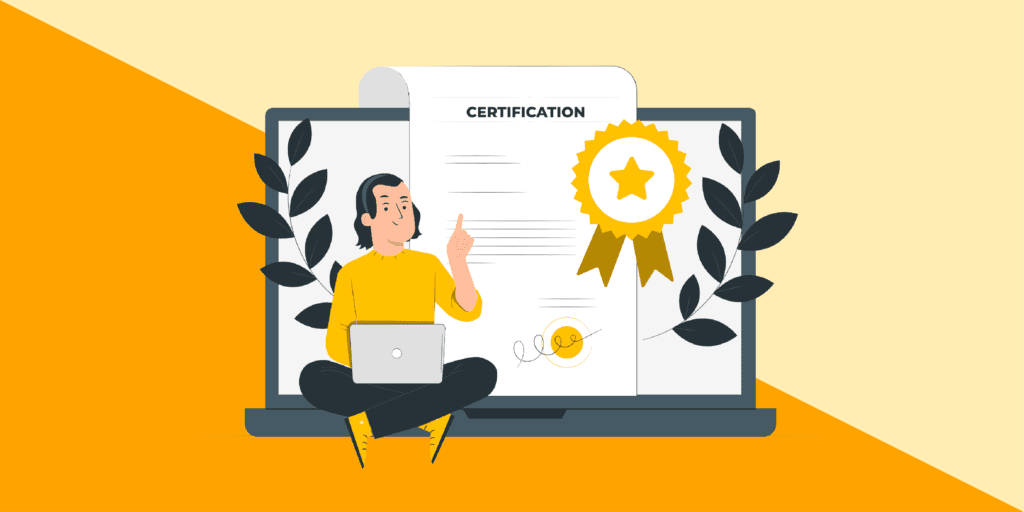 What qualifications help a career in risk management?
We have already seen that beginning a career in risk management will first require a university degree. However, there are several other certifications which can enhance your skill sets and provide you with a competitive edge, especially if you're looking for a career change into risk management. Let us now examine four possibilities and the benefits of each.
FRM
A certification in Financial Risk Management (FRM) is perhaps the most relevant qualification for professionals in this field, as it deals directly with many responsibilities associated with the position itself.
This globally recognized standard is equivalent to the Regulated Qualifications Framework (RQF) Level 7 within the United Kingdom, or a master's level degree in the US. There are currently more than 71,000 certified FRM professionals worldwide.
CFA
Possessing Chartered Financial Analyst (CFA) certification is another extremely popular choice. Widely recognized by top finance employer globally, a CFA charter can provide sufficient depth to get your career started in risk management, whilst providing a breadth of finance knowledge that broadens and diversifies your career options. Just like FRM, CFA Program is benchmarked as equivalent to RQF Level 7 in the UK, or a Master's degree equivalent in the US.
There are currently more than 180,000 CFA charterholders worldwide.
MBA
An MBA (Master of Business Administration) is a final degree to consider. An MBA is particularly useful for those who are keen to progress to senior positions, as it provides more detailed guidance around subjects including (but not limited to):
Strategy
Statistics
Finance Leadership
Corporate finance
Analytics and accounting
International Management
Other specialized subjects such as actuarial science and derivative securities may likewise be chosen based around your personal and professional objectives. An MBA currently represents one of the most sought-after degrees in the world of finance, although is generally not quite as specialized as some other qualifications on our list.
---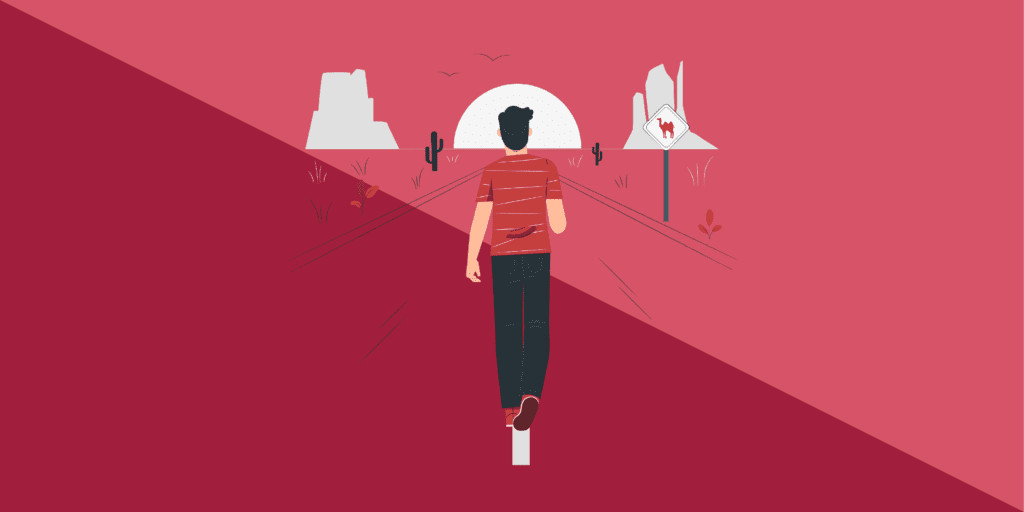 Risk management career outlook
There is an increased focus upon compliance and corporate governance given recent world events. Many organizations are now required to adopt a much more transparent approach to their operations, and it's important that businesses and institutions across a broad range of sectors are able to balance risk and return on investments and opportunities for growth.
Risk management is therefore becoming increasingly significant, and in turn increasingly rewarded. While this means the outlook is positive for the risk management sector, both in terms of the number of opportunities available, and the benefits on offer, it also means that competition for the best jobs is likely to increase.
Other notable trends in the sector include:
A focus upon enterprise-level risk management
An increased reliance upon software and machine learning (for predictive analyses).
The role of emerging risks.
The use of data mining and advanced analytical tools
As new challenges come to light, it only stands to reason that the field of risk management will need to adopt even more novel approaches.
---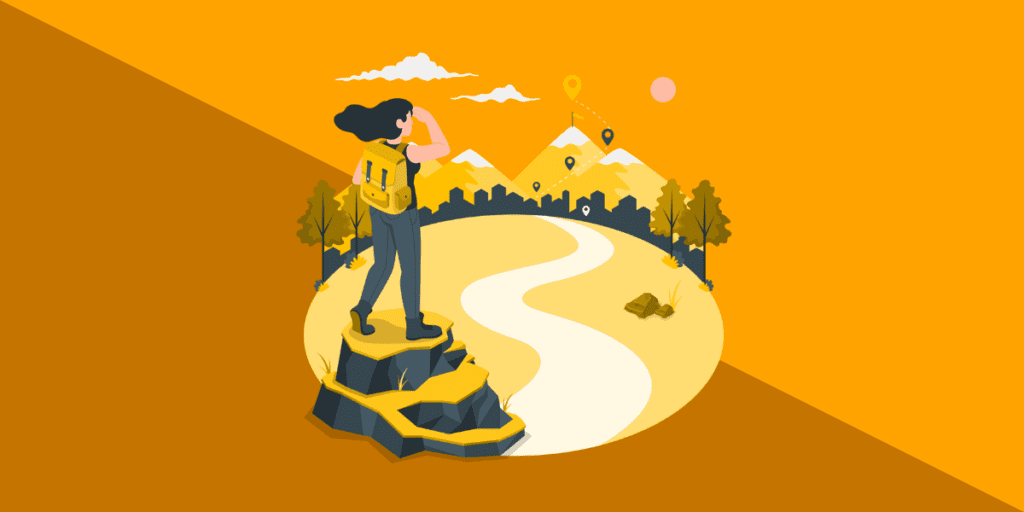 Risk management exit options and opportunities
The most common risk management career path involves progressing through the ranks over the years. However, it may take over a decade to reach a senior-level position.
For risk management professionals that are looking to change financial careers, what options are available?
One common solution is to enter into the world of corporate or private consultancy. Firms are always keen to leverage the talents of individuals who already possess a background in financial risk management. It may also be possible to migrate into related fields such as portfolio management, quantitative analysis, IT security and credit risk analysis.
---
Is risk management a good career choice for you?
The answer to this question will depend upon several factors. Here's are a few questions to to answer to have a sense if a risk management career is a good fit for you:
Do you thrive within a high-pressure environment?
Are you willing to obtain additional degrees and certifications?
Do you enjoy analytical thinking and quantitative problem solving?
Are you happy with a non client-facing role?
Are you comfortable with handling a significant amount of responsibility?
Do you work well within team settings and do you possess superior communication skills?
Not only can risk management represent a rewarding career, but the chances of earning a significant salary will improve over time. Given that this sector is growing at a breakneck pace, you can also enjoy more job security when compared to some other positions. There are still a few potential drawbacks to mention such as:
This can sometimes be a rather stressful position.
Some risk managers may be forced to work long hours.
Frequent travel may be required by some firms.
Risk analysis can be somewhat boring on occasion.
Entry-level salaries are not as high as other finance roles.
The best way to make an informed decision is to carefully weigh all of the pros and cons highlighted above. If you are keen to make a difference, and prefer to focus on challenging quantitative problem solving in a less client-facing role with decent work life balance and compensation, risk management could be a great fit for you.
---
We hope the guide above shed some light on a risk management career. Do you think this career path suits you? Let us know in the comments below!
Meanwhile, here are related articles which you may find interesting: