There are at least 3 million professional accountants around the world. This isn't surprising considering how vital the accounting industry is to our society, from small businesses, large corporations and even governmental organizations.
If you're interested in pursuing accounting as a career, you'll find a broad range of opportunities. From working for one of the Big Four firms, to running your own practice or using your skills in almost any industry you wish, accountants are always in demand. What sets accountants apart from the rest of the finance careers is that an accountancy qualification is typically mandatory for the field to progress.
Is accounting right for you? To answer that, here's an in-depth look at the accounting career path and what it entails, from salaries, career progression, outlook and exit options.
---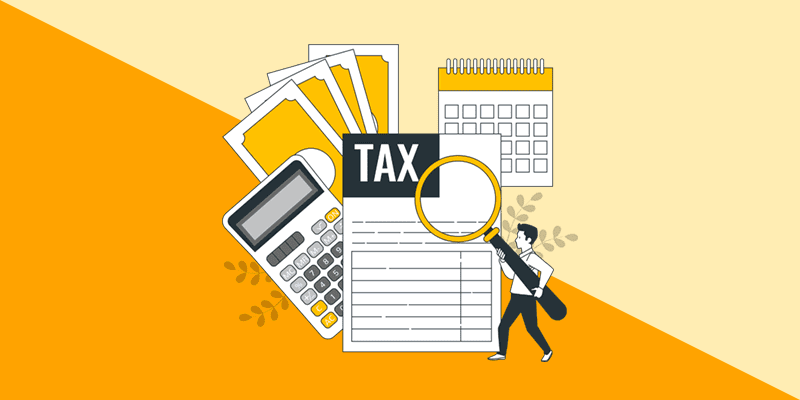 What does an accountant do?
Depending the area of specialism, accountants are generally heavily involved in the collection and analysis of financial data. Many detail-oriented tasks are also performed, such as interpreting financial data spreadsheets. Accountants will therefore need to possess a good working knowledge of financial software platforms.
Accountants normally work within a team environment, so communicating between co-workers is often typical during the average workday. There can also be instances when a senior accountant will speak directly with a client to make recommendation and provide advice. Having said this, some tasks can include:
The preparation of financial statements and ensuring reporting compliance with local laws and regulation.
Evaluating finance operations to recommend process improvements and cost savings.
Budgeting and forecasting financials for company strategic plans.
Interpreting the latest IFRS ruling and how it impacts your clients.
Cost analyses.
Tax preparation.
Payroll management.
As you can see, accounting is quite a broad and dynamic career choice. Responsibilities can therefore vary significantly between organizations and area of specialism.
---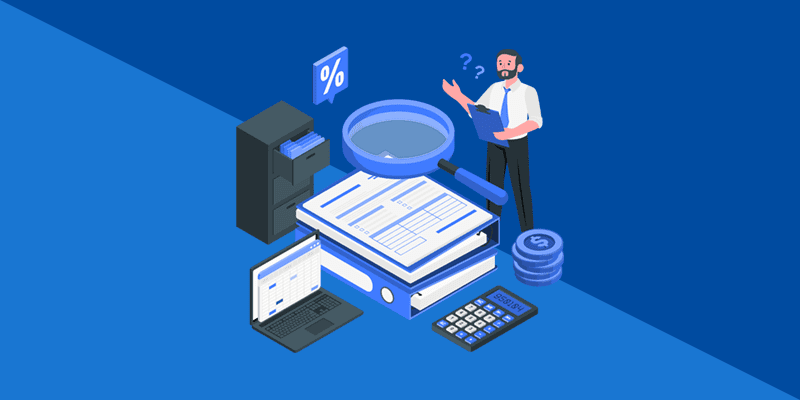 Why should you be an accountant?
Due to the wide breadth of this role, it can be argued that one of the most attractive qualities involves the many different career opportunities that you can choose to pursue. Accountants are needed in almost every industry, so becoming an accountant means that it's possible to be part of any sector you wish.
However, there are other interesting advantages including:
Excellent job security as accountants are always in demand.
The ability to relocate to different parts of the world if desired.
Accountants have highly transferable skills and with a highly transferable skill and an excellent understanding of crucial financial principles..
A highly competitive salary.
A clear path of progression towards being a Chief Financial Officer (CFO), where it is still traditionally seen that a professional accounting qualification is required.
It's clear to see why so many individuals are drawn to this field.
---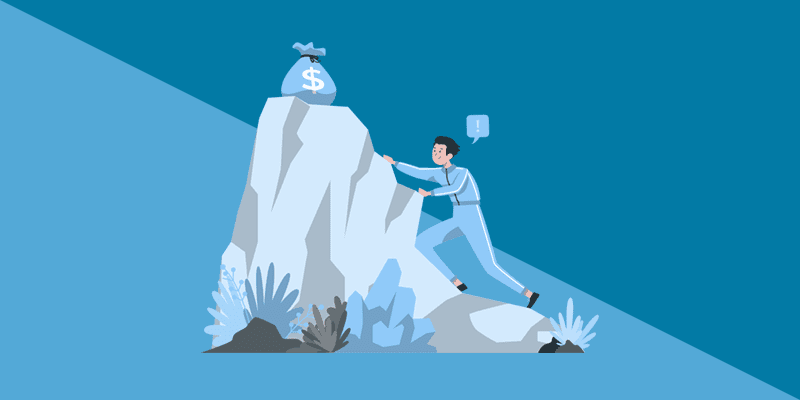 Accounting hierarchy and progressing within the role
Assuming you're keen to become an accountant, what type of progression can you expect and how will your role change in accordance with experience? Here are the typical hierarchy within a Big Four accounting firm and the duties associated with each step.
Entry-level associate
This is generally where an individual would begin their professional career immediately following university graduation. Accounting associates tend to work quite hard, as they represent the core of the firm itself.
While the exact time spent at this position will vary between individuals, most associates are expected to be studying towards their accounting qualifications, and will require between 2-3 years before they should expect to progress to the next level.
Senior associate
This position is similar to a team leader. While senior associates will still be involved with everyday analytical tasks, they will be provided with additional responsibilities, often including the management and oversight of subordinates.
Having said this, senior associates will also be in more direct communication with managers and clients. 2-3 years or more may be required at Senior Associate level before looking to progress further.
Accounting manager/project leader
Those who have risen above the position of a senior associate will generally be promoted to a managerial level. While less mundane work is performed, managers will instead be responsible for overseeing that subordinates complete their tasks and that the image of the firm itself remains intact. Managers are also heavily involved with client relations, so this position is slightly more dynamic than an associate.
Most individuals who graduate to a managerial role will spend between 3-4 years before expecting to rise even further up the ladder.
Senior manager/director
As the titles suggest, these individuals are responsible for the actions of all of their subordinates. Senior managers will also represent the "public" image of the accounting firm, so they are often required to attend seminars, to give lectures and to win new clients.
An individual would likely expect to spend about 5 years at this level, before looking to progress further.
Managing director
Managing directors will be concerned with logistical issues such as human resources, staffing, risk mitigation and billing (in addition to ensuring that their subordinates properly carry out their assigned tasks).
Assuming that the individual progresses through the hierarchy of all other accounting positions, it will normally take between 13-15 years to obtain this title. Barring an entire career change, managing directors will often retain this title until they retire or break out on their own.
Partner
Partners are indeed the most sought-after positions within any accounting firm, as they are associated with extremely high salaries and a great deal of respect.
Other titles such as regional leader or senior partner may likewise be obtained over time (depending upon the firm and the associated opportunities). As you might imagine, partners will generally remain in this position for the tenure of their careers.
---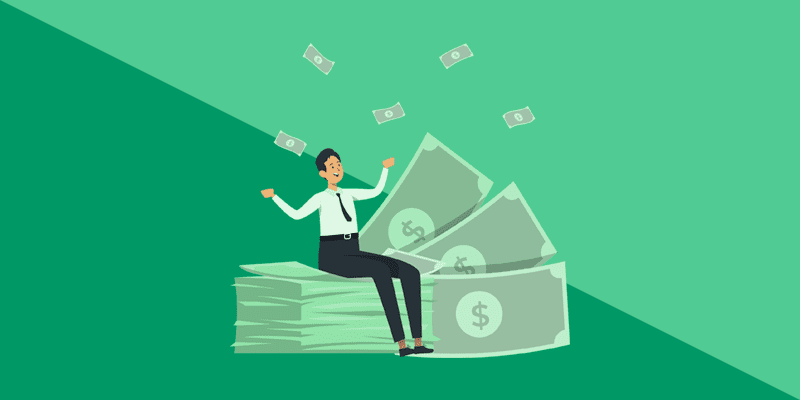 Accounting salaries
The salary of an accountant will vary depending upon his or her exact specialism, level of experience, location, industry and employer.
However, in the interest of being helpful, here are some typical salaries if you were to be employed at one of the Big Four accounting firms (PWC, Deloitte, EY and KPMG) in both the UK and the USA. This range includes all departments, e.g. consulting, tax, assurance, audit, corporate finance, insolvency etc.
Expected accounting salaries in the UK
Position
Years of Experience
Total Compensation
(Including Bonuses)
Associate
3
£30k – £50k
Senior Associate
6
£55k – £70k
Manager / Project Leader
7-9
£75k – £90k
Senior Manager / Director
10-15
£95k – £110k
Managing Director
15+
£115k – £550k
Partner
20
£550k – £1.5m
Expected accounting salaries in the USA
Position
Years of Experience
Total Compensation
(Including Bonuses)
Associate
3
$45k – $65k
Senior Associate
6
$60k – $95k
Manager / Project Leader
7-9
$100k – $135k
Senior Manager / Director
10-15
$150k – $180k
Managing Director
15+
$200k – $1m
Partner
20
$300k – $2m
---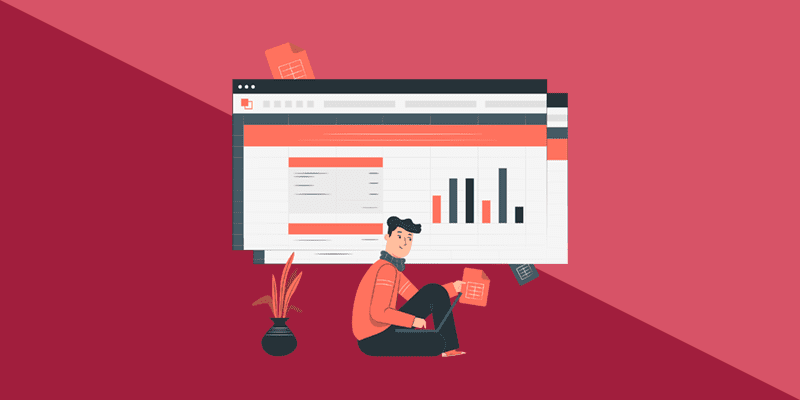 How to become an accountant
So you've decided to pursue an accountancy career path. What skills are looked upon favourably by recruiters? Is it possible for individuals to switch careers into this industry?
First and foremost, it is highly recommended to earn a bachelor's degree in a relevant subject – ideally accounting, although it's not a prerequisite. This now tends to be the minimum entry-level requirement.
Getting a summer internship whilst at university is a great entry point to obtain some real insight and hands-on experience in the various accounting firm divisions, and hopefully an extended offer for a full time role before you graduate.
Working towards an accounting qualification, whether it is CPA, ACA, ACCA or CIMA is pretty much a requirement for an accounting and finance career. Similarly, in the event that you want to switch into accounting from an existing financial career, it is expected that you are prepared to work towards being a qualified accountant.
Those with significant finance experience may also choose to narrow down their career path and choose a specialized field, such as business valuation, tax accounting or corporate finance. Some industry experts likewise feel that eventually obtaining a master's degree in finance will help to open up even more possibilities.
---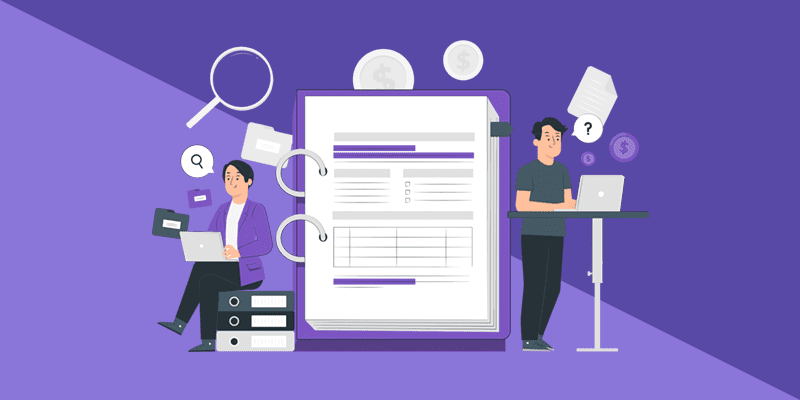 Which qualifications can help with a career in accounting?
It is quite rare for an accountant to simply be hired "off of the street"; regardless of how much knowledge he or she may already possess.
As well as an undergraduate or bachelor's degree in a relevant subject, firms are now looking for candidates who are certified in specific areas.
Here are some qualifications – which can be geographic in focus – that can help broaden your career horizons:
CPA
The CPA (Certified Public Accountant) is a US-focused qualified accountancy qualification that is mandatory to provide accountancy services.
The CPA curriculum focuses on auditing, financial accounting, regulation – ensuring companies accurately reflect their business performance and financial health. The CPA is fundamentally a qualification for those on an accountancy-focused career path, with job roles such as accountants, comptrollers, financial managers, CFOs, etc.
ACCA & ACA
Similarly, two other (non-US) certifications that are valuable options for prospective accounting professionals to explore are:
ACCA (Association of Certified Chartered Accountants)
ACA (ICAEW Chartered Accountant)
Those who hold an ACCA are generally work in public practice, financial services, charities, corporate sector etc and are more able to transfer their qualifications internationally.
An ACA qualification is similar to an ACCA in some ways, as the course is segmented into 3 levels, and the associated syllabus presents fundamental principles to the candidate. ACCA has a broader global appeal, although ACA is more prestigious and tougher as an exam, with higher earnings potential. ACA is often considered one of the main route into private practice and Big 4 firms.
Some potential positions which can be obtained after the successful completion of an ACA include (but are not necessarily limited to) forensic accounting, management accounting, business analyst, and auditor.
Chartered Institute of Management Accountants (CIMA)
Another potentially useful certification is known as a CIMA (Chartered Institute of Management Accountants). The main difference between this title and ACCA or ACA is that a CIMA is more suitable for those pursuing a career in industry (instead of private practice) with a greater focus on management accounting.
Obtaining a CIMA could therefore represent an excellent choice for those who already possess a significant amount of experience within the accounting sector. There are currently more than 115,000 CIMA members worldwide.
Chartered Financial Analyst (CFA)
A CFA (Chartered Financial Analyst) certification is one of the most well-respected titles to earn within the financial sector. While not essential for accountancy, those who obtain a CFA charter can boost your career even when you're an accountant in industries like financial services, investment management, corporate finance and consulting.
CFA charterholders are always in high demand and this qualification can be useful for a range of financial career options. A CFA charter is likewise an excellent attribute to possess if you hope to change career paths in the future. There are over 175,000 CFA charterholders globally and many of these are associated with accounting.
Financial Risk Manager (FRM)
Another qualification not directly required in accounting but useful nonetheless if you're an accountant covering risk assessment is Financial Risk Manager (FRM) certification. Holding an FRM designation demonstrates that the candidate is able to identify, measure and minimize risks often associated with the finance sector.
FRM being a rigorous exam does help candidates demonstrate their strong commitment to upskill their expertise in risk, which complements their accountant skillset really well. It is estimated that there are more than 62,000 certified FRMs globally, and this can offer accounting professionals a distinct and significant way to enhance their resume.
---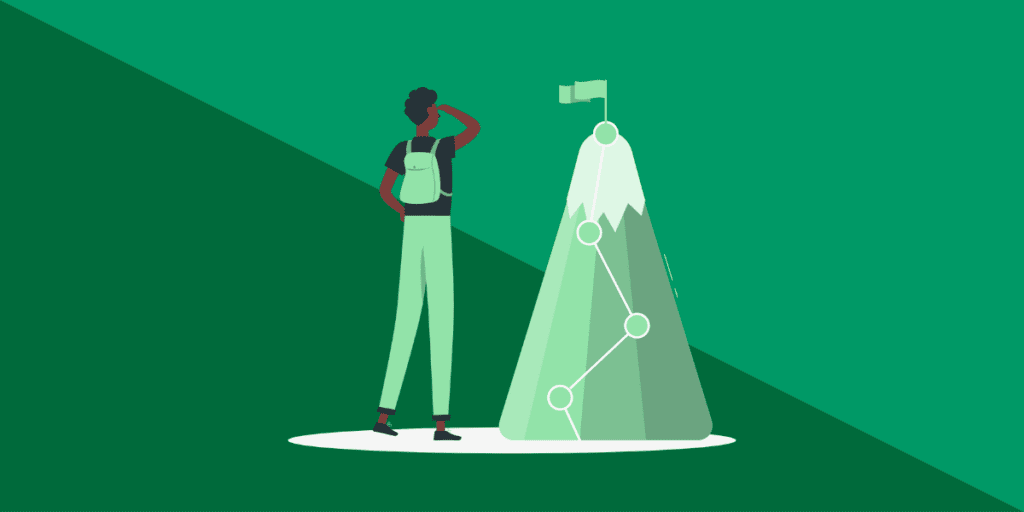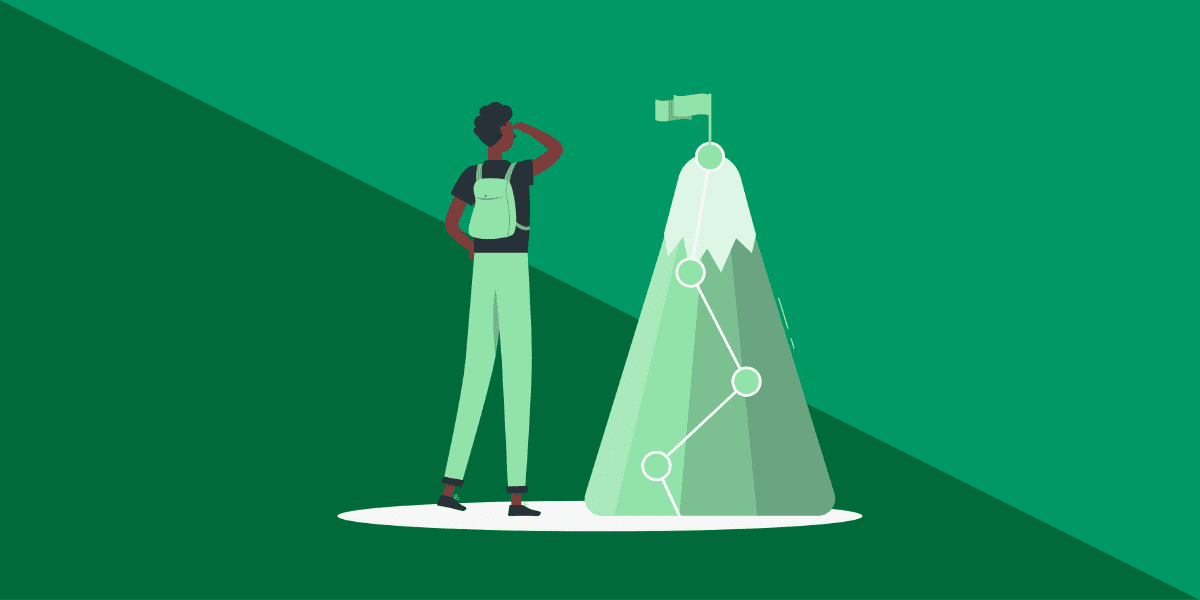 Accounting career outlook
In the US, the number of jobs available for accountants and auditors is expected to grow at about 7% to 2030, which is consistent with projected growth across the economy as a whole.
In the current environment, companies are looking to streamline their operations, improving their profitability by enhancing operational efficiency and/or increasing revenue. An accountant's job scope is likely to increase in breadth due to this trend.
For instance, a firm may choose to eliminate a third-party payroll service and instead leverage the talents of an in-house accounting department. While this does not necessarily signify that accountants will be required to learn new skill sets, they could very well need to handle more demanding workloads (particularly when referring to entry-level associates).
Another industry trend involves the role that certifications will play. As the sector has become increasingly competitive, a standard bachelor's degree may no longer be sufficient when attracting the attention of recruiters.
Accountants are now keen to develop a specialized set of industry-recognised skills which can be used as professional benchmarks. Thus, we are witnessing a much greater emphasis being placed upon qualifications outside of standard university settings.
One thing is certain; accountants are essential for almost every business and so always in demand. Whether working for an external auditor or as an in-house accountant, an accounting career path offers a high level of job security as well as opportunity for growth and progression.
---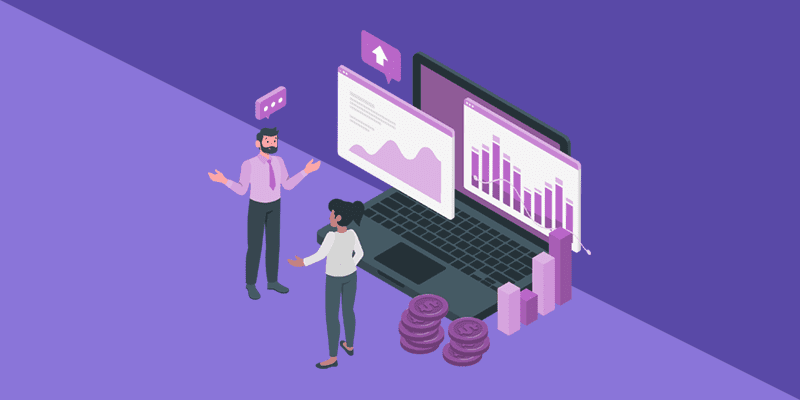 Accounting exit options and opportunities
While there is no doubt that accounting can provide a wealth of opportunities, there are also times when a bit of change may be in order, especially for those who have been working at a specific position for an extended period of time. In this case, what options exist for accountants?
Some of the most popular financial career changes for accountants include moves into:
Risk management
Investment research
Private equity
Corporate finance
Buy-side research
---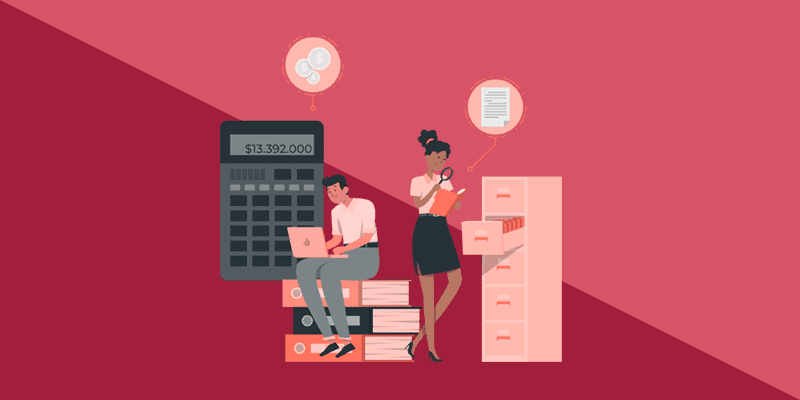 Is accounting a good career choice for you?
Accounting is an attractive career path due to its high stability, practical and transferable skills gained, and a myriad of exit opportunities.
Some of the main benefits of becoming an accountant include:
Lucrative salaries can be enjoyed once a senior position has been obtained
Reasonably high level of job security, experienced accountants are in high demand by all sectors.
Ability to work in a wide range of sectors, or set up your own practice
Enhancing your chartered accountancy title with other professional certification increases employability significantly
However, there are also some reasons why accounting can be challenging and even frustrating on occasion. Here are a handful of potential pitfalls:
Entry-level accountants will be required to perform "grunt work" for years at a time, and relatively low pay vs. investment banking counterparts.
The learning curve never truly ends
Senior positions are associated with a massive amount of responsibility
Some consider accounting to be rather dull and boring
Ultimately, it is prudent to weigh both sides of the equation if you hope to make an informed choice. Those who truly commit to the possibility of becoming an accountant should nonetheless enjoy a long and rewarding career. It also offers you the flexibility and freedom to run your own business offering accountancy services and finance consulting, we hope this article help shed a light on your career decision making process!
---
We hope you learned more about accounting career path from this article. Do you think this career path suits you? Let us know in the comments below!
Meanwhile, here are related articles which you may find interesting: