From a broad perspective, the role of research analyst can be used to describe any individual who collects and interprets data, and presents their findings in a clear way to help guide any decisions that need to be made by an organization.
In the finance sector, research analysts are usually involved in creating market reports on assets, securities or other investment opportunities for use either internally, such as by an investment bank, or to provide to external clients.
A range of titles are used such as investment analyst or perhaps more commonly equity research analyst, depending on the specific company and area of finance they work in. However most analysts are responsible for similar scopes of work, which is to gather data, analyze and present information that forms a foundation for their firm's strategy and decision making.
Becoming a research analyst will provide professionals with a great deal of career flexibility. As these positions are also in high demand, recruiters are always looking for individuals who possess the talent and drive to ascend to the next level.
Are you considering a research analyst career path? Here's everything you need to know to decide if it is right for you.
---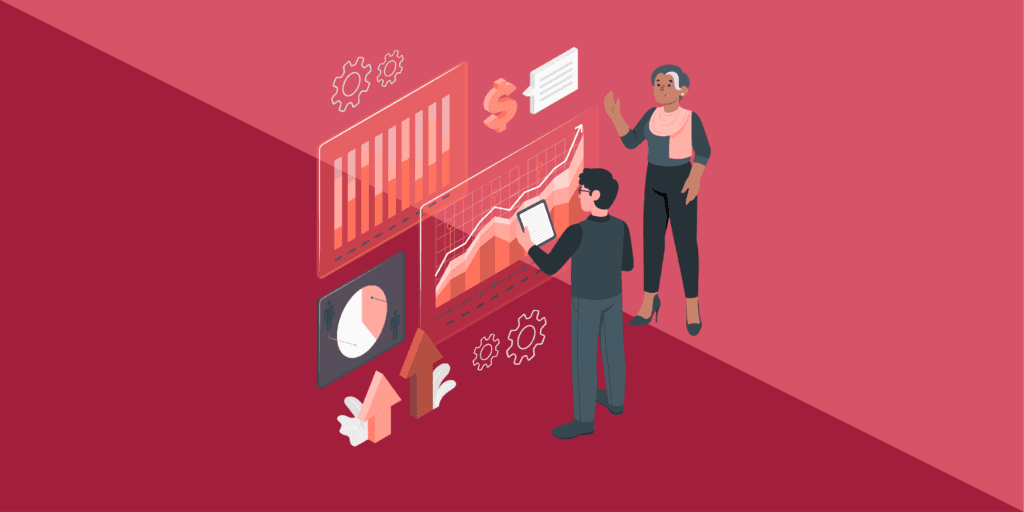 Buy-side versus sell-side analysts
When talking about research analysts, an important distinction needs to be made. Those who take on the role of a research analyst will normally be provided with two possible career paths:
Sell-side analysts
Buy-side analysts
What are the differences between these two terms?
Sell-side analysts are primarily concerned with industry-specific stocks and assets, and conduct their research in order to provide targeted investment advice. They can work in tandem with institutional investors, traders and wealth management specialists. This communication takes place via research reports and ratings in regard to the asset(s) in question.
Buy-side analysts are more directly involved with the investments themselves. Often working on the behalf of a company, their main goal is to provide opportunities for capital growth that is in accordance with the aims (and the portfolio) of the firm itself. This research is generally not offered to the public. Opportunities often involve asset classes such as mutual funds, private equity schemes and pensions.
It's worth bearing in mind that the market for sell-side analysts has slightly dried up in recent years. This is primarily due to an increase in the number of regulations that have been put in place, such as MiFID II. While there are still opportunities available, a growing number of candidates tend to be more focused upon buy-side positions.
---
What does a research analyst do?
Although the exact responsibilities of a research analyst will vary depending upon the position and the company, some of the core duties are likely to include:
Keeping up to date with the latest news and data.
Performing quantitative and qualitative analyses in relation to this data, mainly building earnings models and valuations.
Monitor market conditions and anticipate the potential short and long term impact it has on an asset under coverage.
Communicating and presenting investment ideas with others such as managers, co-workers, and clients.
As an entry level associate or junior analyst, you'll most likely report to a senior analyst and a typical day will be structured according to priorities set by managers. Hours can sometimes be long, with 12 hour days not unusual, or longer at busy periods such as financial results announcement season.
---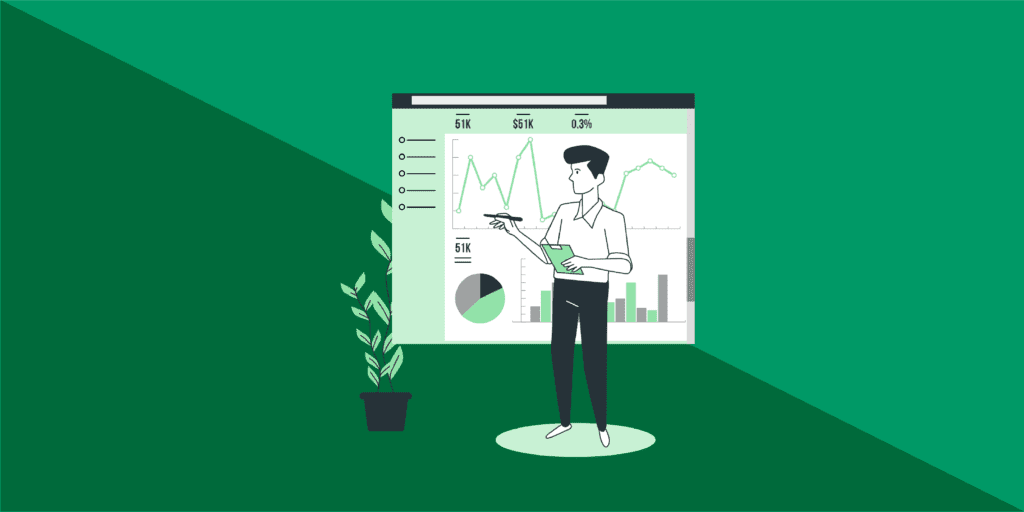 Why become a research analyst?
Those who progress through the ranks as an analyst can enjoy decent salaries, challenging, analytical work where everyday is different. While hours can sometimes be long, particularly for entry level roles, a career as an analyst can be financially rewarding.
In addition to a good compensation, another advantage associated with this career is the sheer level of expertise that an analyst is required to possess. Highly desirable by firms that hope to embrace a competitive edge, this enables experienced analysts to diversify into other similar fields as potential future exit opportunities.
Despite experienced research analysts having a significant amount of knowledge, this field is reasonably easy to get into, at an entry level at least, in comparison to some other financial careers. Therefore it can be a good option for those who are keen to get their career underway right out of university or college and who possess a degree in the right subject.
While the job can be demanding, for those who enjoy using their analytical and numerical skills to identify the best solutions, it can also be extremely satisfying and intellectually stimulating. Analysts can work and specialize in a variety of different industries and asset types and, which makes this career path quite dynamic.
Personality traits which will normally be associated with a good research associate or analyst candidate include:
Critical thinking
Strong communication skills
Logical reasoning
An attention to detail
A talent for maths and numbers in general
---
Research analyst hierarchy and progressing within the role
Assuming that you have decided to explore the role of a research analyst, how will your career progress in accordance with your experience?
Unlike roles in investment banking which progression times are more 'standard', the exact time required to advance between stages in a research analyst career path is rather fluid. In other words, some individuals will ascend faster than others. That said, here are the typical 4 stage progression structure in a research role:
Research associate
Most associates will be accepted into an entry-level position after having graduated with a bachelor's degree in business, finance or a similar field. These individuals will be directly supervised by a senior or VP analyst; enabling them to further hone their skills while gaining real-world experience. It is not uncommon for new entrants to be shifted between different senior analysts during the first few months.
VP analyst
Once one has gained enough experience, he or she will be granted the title of "Analyst" as opposed to "Associate". While this might seem like a minor change, analysts can hold a number of additional titles such as vice president of analytics. Additionally, there can be different levels of analysts in research analytics, meaning not everyone who is an analyst is operating at the same level within the hierarchy.
Analysts will therefore oversee their junior associates while also communicating with their seniors. While they still perform a fair amount of basic tasks, the added responsibility will provide room to further improve existing skill sets.
Senior VP analyst
Senior analysts are heavily involved in the final interpretation of data before it is presented to stakeholders (such as institutional investors or company management). Thus, they represent the "face" of an organization more than an associate or a mid-level analyst. Some additional duties involve taking ownership of the covered sector coverage, build relationships with investor relations teams of covered companies, communicating with clients, and making well-informed recommendations. Due to the technical nature of this position, many senior analysts will seek to obtain a master's degree.
Research director
This final stage generally represents the top of the food chain within the career of a research analyst. Directors are responsible for overseeing the day-to-day operations of a firm. The duties can vary in accordance with the exact position, but some core roles include:
Approving the onboarding of new employees.
Monitoring team performance.
Meeting with high-level clients and travelling when required.
Defining the overall mission statement of an organization.
Determining which asset classes/opportunities are in alignment with short- and long-term goals.
Due to the sheer number of responsibilities associated with a research director, up to 7 years of prior managerial experience may be required.
---
Research analyst salary
How much can you expect to earn as a research analyst? This will once again be based on experience and the exact role. Let's compare typical average salaries of those working in financial centres in the UK and the US.
Expected research analyst salaries in London
Role
Experience
Base Pay
Total Compensation
(Including Bonuses)
Associate
1-3 Years
£40k – £65k
£60k – £90k
VP Analyst
3-7 Years
£75k – £110k
£95k – £175k
Senior VP Analyst
7-10 Years
£120k – £140k
£215k – £225k
Director
10 – 15 Years
£150k – £250k
£300k – £500k
Expected research analyst salaries in New York
Role
Experience
Base Pay
Total Compensation
(Including Bonuses)
Associate
1-3 Years
$90k – $150k
$125 – $200k
VP Analyst
3-7 Years
$150k – $225k
$200k – $300k
Senior VP Analyst
7-10 Years
$225k – $450k
$300k – $600k
Director
10 – 15 Years
$250k – $600k
$500k – $1m
As this illustrates, research analysts in the US could generally expect to receive higher pay than those in the UK (and indeed the rest of Europe). It's important to point out that salaries can range quite significantly between firms and location, with larger banks usually paying higher than smaller ones.
---
How to become a research analyst
Most research analysts will require a formal university degree in subjects such as economics, business, finance, or accounting in order to join as an entry level associate. That said, obtaining a summer internship whilst still studying can certainly improve your odds to secure a full time role before graduating.
From there, it's a matter of performing well, gaining experience and keeping an eye out for opportunities. Research teams can often be smaller than in other financial roles like investment banking, which means opportunities to progress can be more limited. It may therefore be necessary to move between firms to rise up the ranks more quickly.
Those who wish to switch their careers from a different financial role, such as investment banking into equity research could do so given the high transferable skills. However, it may be still necessary to begin at an entry-level position. The primary difference is that those with prior experience will tend to ascend faster through the hierarchy.
What types of skills do recruiters look for when headhunting potential research analysts? While technical knowledge is certainly important, a handful of traits are just as critical, including:
A familiarity with financial analysis software and the ability to learn new programs.
An understanding of human behaviour and behavioural finance (important when identifying specific trends).
Superior levels of reading, writing, communication and data analysis.
The ability to maintain focus within individual and group settings.
Above all, analysts should always possess the ability to embrace new skills; the learning curve within this career never truly ends.
---
What qualifications are useful as a research analyst?
The competitive nature of this field dictates that candidates who possess prior qualifications tend to be hired quicker than those with little knowledge other than a university degree. Thankfully, a number of the best finance certifications are available to those either already working as a research analyst, or hoping to do so, and each of these offers its own unique advantages.
Chartered Financial Analyst (CFA)
Those who hold a CFA (Chartered Financial Analyst) distinction will already possess an advantage over their competitors. As perhaps the gold standard of financial qualifications, a CFA charter demonstrates real-world skills and knowledge that are highly relevant to anyone wanting to begin or already following a research analyst career path. There are nearly 170,000 CFA charterholders worldwide (some of these being research analysts) and this number is expected to grow into the future.
Chartered Alternative Investment Analyst (CAIA)
A Chartered Alternative Investment Analyst (CAIA) certification is another useful "string to the bow" for research analysts. As a growing number of investors and organizations are interested in diversification and seeking higher returns, those who possess a working knowledge of alternative investment opportunities are now in high demand. More than 70,000 professionals are certified as CAIA charterholders and while narrower in scope when compared to the CFA, it is becoming extremely popular amongst a range of finance professionals.
Environmental, Social & Governance (ESG) certifications
Environmental, social and governance (ESG) concerns are becoming increasingly important topics in this day and age. This is particularly relevant when discussing buy-side analysts due to the amount of transparency that is now required. Those holding an ESG certification will be able to appreciate the environmental impacts of their recommendations while also being capable of assessing any potential risks that may be present.
As investment groups become even more concerned with potential compliance issues, ESG analysts are now more relevant than ever before, and qualifications like the CFA Institute's Certificate in ESG Investing (and a whole range of ESG qualification options) are designed to equip finance professionals with the skills to navigate this fast growing sector.
Master of Business Administration (MBA)
An MBA (Master of Business Administration) certification is another possible option for those involved in the research analysis sector. This is generally something undertaken by those wanting to move into a senior analyst or director role, as they will be required to oversee the day-to-day operations of an organization as well as its subordinates.
An MBA is also an excellent way to increase one's existing salary; some studies finding that annual pay rate may rise by up to 50%. Whether an MBA versus a CFA or other financially focused qualification is the best choice largely depends on the individual and the way in which they're aiming to progress their career.
---
Research analyst career outlook
Aside from strong data analysis skills, candidates will also need to possess a working knowledge of common financial software packages to handle bigger datasets. Some other notable observations include:
The ability to adapt to a hybrid work environment.
A greater focus upon ethical and sustainable investment opportunities.
Critical thinking is expected to gain more weight within the field.
However, it is prudent to highlight that the demand for sell side equity research analysts has somewhat dampened in recent years. The US Bureau of Labor Statistics estimated that employment of research analysts (both buy and sell side) is expected to grow 6% on average from 2020-2030, about as fast as the average for all occupations. This may be the result of increased regulations and leaner business models associated with lower commissions.
Although there are still opportunities, some are not as attractive as they once were. This brings us to the next point.
---
Research analyst exit options and opportunities
The good news is that those who have recently entered into the field of research analytics always have the opportunity to gain experience and to progress to higher professional levels. This is particularly the case for anyone who is a CFA charterholder or a similar certification.
What about potential exit opportunities? Assuming that you wish to change financial careers, numerous options may be available. For instance, the technical nature of this position may provide the ability to migrate into investment banking. Some other interesting alternatives include:
The exact career path will ultimately depend upon your experience, interest and career goals.
---
Is a research analyst a good career choice for you?
Would the role of a research analyst fulfil your professional goals? Not only is this position quite varied, good salary and work life balance (compared to investment banking), but it is unique in the fact that there are a variety of potential exit opportunities in the future.
Still, there are some possible downsides. These include:
The demand for sell-side analysts has diminished in recent times.
It is not normally possible to obtain an entry-level position without a university degree.
Ultimately, it is wise to balance these observations with all of the other metrics highlighted throughout this article. If you're interested in a fast-paced, yet sustainable finance career with a strong focus on combining analytical and qualitative work to make an informed decision, it's likely that research analyst career may be suitable for you.
---
We hope the guide above shed some light on a research analyst career. Do you think this career path suits you? Let us know in the comments below!
Meanwhile, here are related articles which you may find interesting: