The word "fintech" is a blend of the phrase "financial technology". Fintech involves the use of cutting-edge solutions in order to support traditional banking services, to offer new, faster services needed in the modern world.
Fintech is progressing at a breakneck pace thanks to continuous digital advancements. This means that as a career path, it's attractive to those who are looking to work with and be part of the latest technological innovations, while still being part of the world of finance.
If you're considering a fintech career, there's a lot to consider including the unique opportunities on offer, how to progress in the industry, what kind of salary you can expect to earn, and which professional qualifications might be required to help you.
Here's our ultimate guide on what a career in fintech entails.
---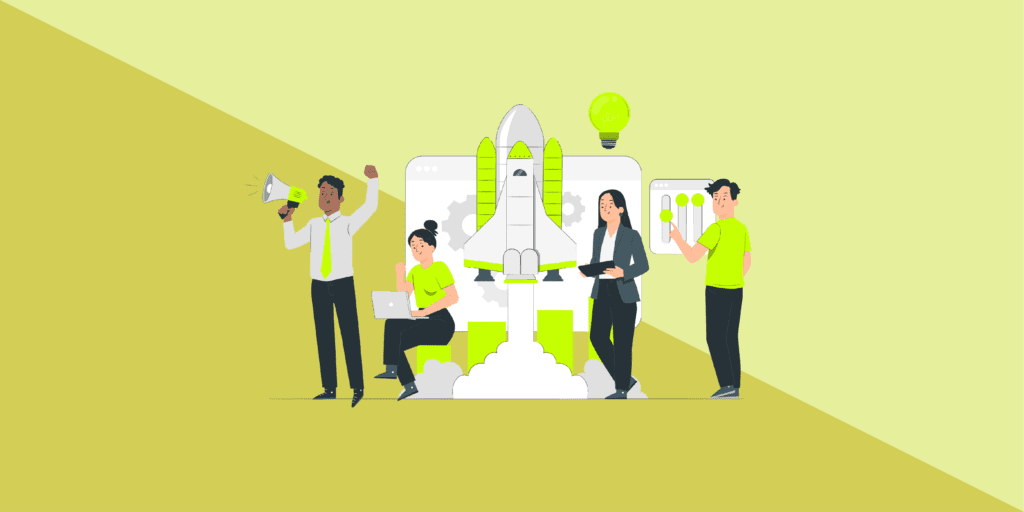 Why start a career in fintech?
One of the most attractive features of the fintech sector involves its current market momentum. Recent data indicates that the industry should enjoy a compound annual growth rate (CAGR) of 26.2% between 2022 and 2030, making it perhaps the fastest growing sector within finance.
This means that individuals who possess the appropriate skill sets could open themselves up to a wealth of opportunities. With new ventures and startups competing against established brands, it's a dynamic and exciting world to be part of.
In fact, many of the roles now available in fintech simply didn't exist a decade ago, such has been the scale of growth in the sector. As a disruptive industry, working in fintech provides the opportunity to help drive products and services that can have a real and significant impact on people's lives. For a lot of people, being part of an industry that drives innovation and that is directly involved in shaping the future is an attractive proposition.
And while fintech is a highly competitive industry, both in terms of companies competing for market share as well as professionals competing for the top jobs, there is plenty of room for those working in the sector to make upward or lateral moves as there are new opportunities for the right people becoming available all the time.
The sector can also be extremely financially rewarding. As new solutions are introduced to the market, firms are usually prepared to pay for the talent they need to drive success. The variety of niche sectors is also ideal in terms of developing an impressive portfolio of experience over time, which is certainly helpful for anyone planning their exit strategy.
Individuals who enjoy challenges and who are keen to remain one step ahead of the competition should therefore be quite interested in what career opportunities in fintech have to offer.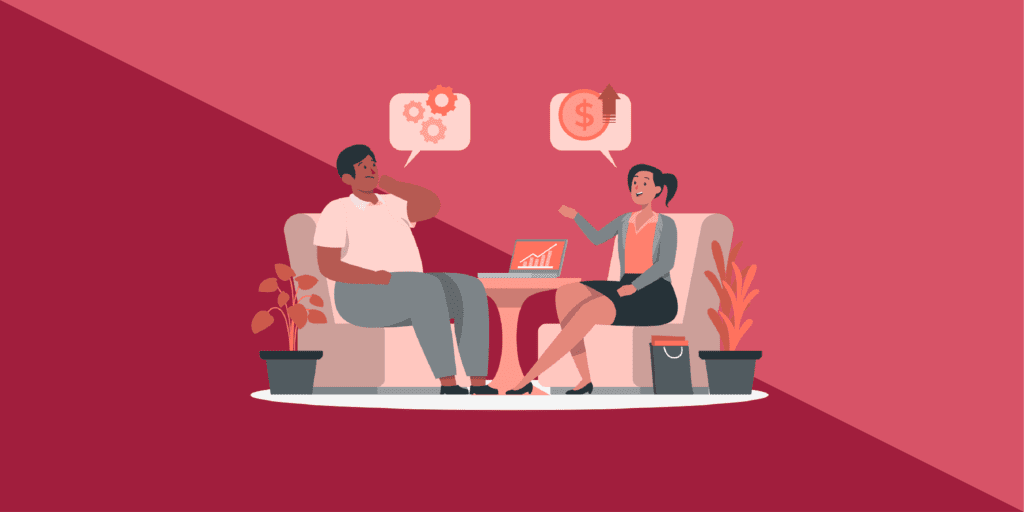 What does a career in fintech entail?
Fintech is a diverse sector, and a characteristic of the entire fintech industry is the sheer number of roles that are available. As businesses continue to migrate into the digital ecosystem, those with the necessary skills and qualifications can enjoy a range of opportunities within various sectors including:
Digital banking
Mobile payment gateways
POS (point-of-sale) system development
Cryptocurrencies
Personal finance
B2B and B2C transactions
Investing
As you might have already imagined, fintech professionals are heavily based within the domain of digital technology. For anyone with a finance background looking to start their career, such as a recent graduate, fintech could be an attractive option alongside more traditional career paths such as investment banking or consulting.
While fintech involves itself with harnessing the latest technology and providing new solutions, many of the same skills are needed in financial roles as you'd find in existing sectors. This is in part because fintech involves delivering solutions to meet existing commercial requirements. Solid numerical, analytical and communication abilities are just as important here as they are in more traditional sectors, if not more so.
A lot of entry level roles in particular may therefore involve being responsible for similar tasks as you'd expect to find when working in other branches of finance.
A day in the life of an analyst in fintech may involve:
Researching the latest quantitative models and data sets.
Observing and interpreting market trends.
Working in synergy with colleagues like wealth managers, coding specialists and even computer engineers.
Beta testing new algorithms and software packages.
Providing real-time recommendations to stakeholders, department heads and clients.
It is still important to note that the exact roles and responsibilities will vary in accordance with the job title itself. This leads us into the next important aspect to be aware of.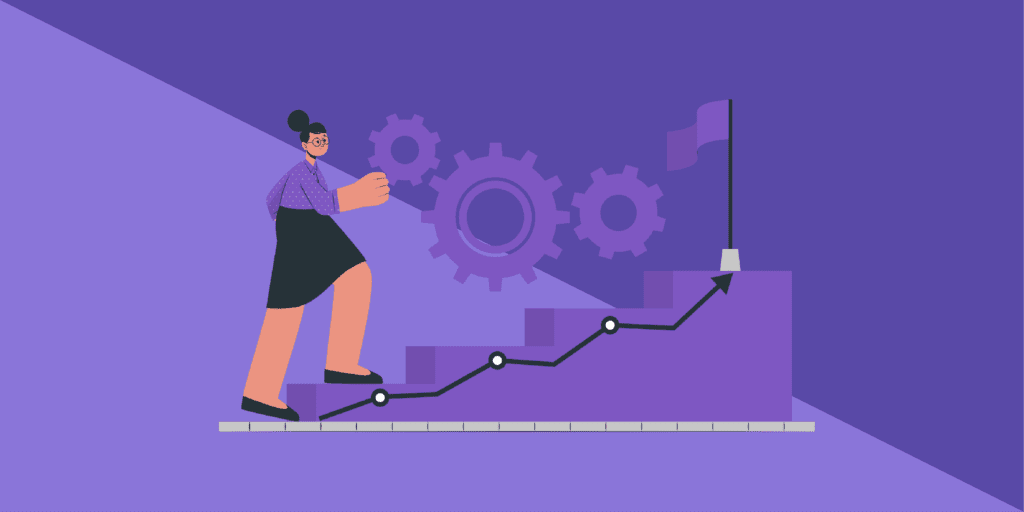 Fintech career hierarchy and progressing within the sector
The term "fintech" can actually encompass a number of discrete fields and therefore, career hierarchies will vary accordingly. It is nonetheless possible to generalise the career path of a typical fintech professional. This progression can be segmented as follows:
Entry level associate
Data analyst
Senior Analyst / Manager
Senior Manager / Director
CFO or a similar supervisory title.
Once again, note that there is no "standard" fintech career path. The exact route will primarily depend upon your discrete skill sets as well as the industry in question. It is nonetheless wise to briefly examine a handful of potential roles.
Web app development
Some fintech professionals will remain immersed within the digital environment; primarily directing their efforts toward the development of emerging technologies. Examples include (but are certainly not limited to) e-wallets, analysing POS systems, website coding, and mobile application research. The results can thereafter be implemented into real-world scenarios.
Blockchain developer
The demand for blockchain development specialists is on the rise thanks to the growing popularity of cryptocurrencies and an increasing number of industries that are harnessing the benefits of blockchain technology.
Individuals who possess in-depth knowledge of protocols such as Ripple, Solidity and Hyperledger Fabric are therefore in extremely high demand. Considering that crypto markets are now beginning to appeal to the average retail consumer, blockchain developers should enjoy a bright future.
Analyst
This decidedly generic term can encompass a host of responsibilities. Analysts predict industry trends, identify possible fintech investment opportunities, develop business models, and gauge the efficacy of existing IT frameworks.
From a financial perspective, analysts in fintech are needed to provide insights into everything from new markets and investment opportunities to currencies and product performance. They help to guide the direction of companies and provide the information needed to make strategic business decisions.
Compliance
Compliance within the fintech sector involves several responsibilities. These are primarily associated with ensuring that all relevant governmental regulations are recognised and followed.
Examples include privacy policies, EULAs (end-user licence agreements), corporate governance, and how proprietary data is stored. Knowledge of relevant legal requirements is a must, and familiarity with concepts such as ESG (environmental, social and governance) principles is often desirable.
Quantitative analyst
A quantitative analyst is somewhat different when compared to a financial analyst. Quantitative fintech analysts are heavily concerned with risk mitigation, the identification of profitable trades, and the development of bespoke pricing strategies. These professionals may also provide guidance to other stakeholders such as wealth management specialists and even electronic brokerage firms.
Data scientist
A fintech data scientist primarily focuses upon the analysis of hard data such as fraud detection, client acquisition and algorithm-driven financial planning. The results of these findings can then be used to streamline existing in-house techniques as well as to develop more efficient business models.
It's worth mentioning that many of the roles outlined above can be found within a variety of fintech sectors. For example, an app development specialist is often required by startup organisations while compliance officers serve pivotal roles within larger firms that cater to a variety of financial markets.
Analysts are also in demand by a wide variety of fintech firms ranging from online trading platforms, to insurance, currency and fraud detection. And in a similar way to other areas of finance, entry-level analysts may find that they're soon able to progress up the professional ladder in order to specialise in more discrete fields. These are some of the reasons why the fintech sector is attractive to highly motivated individuals.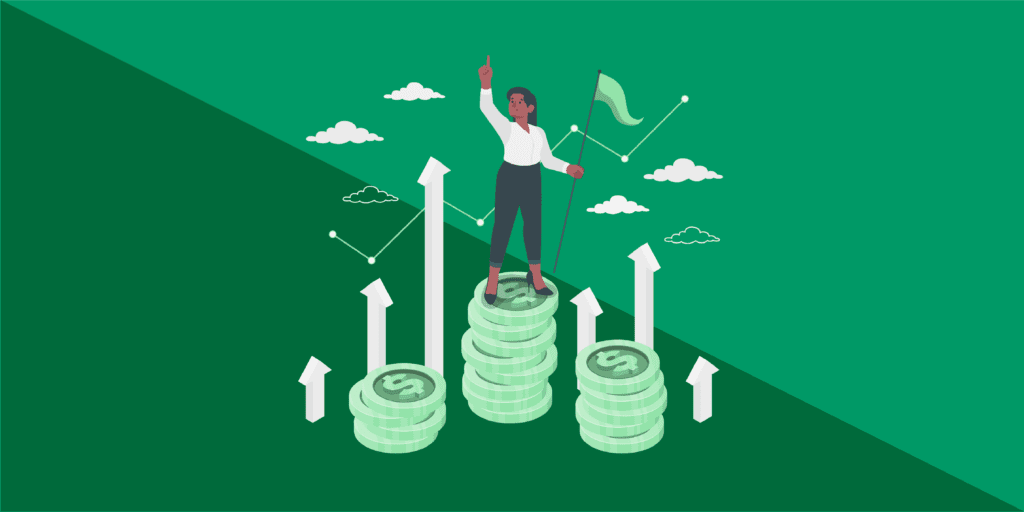 Fintech Salary Information
The diverse nature of the fintech sector dictates that salaries will vary in accordance with metrics such as job title, experience and location. And because fintech is quite a broad ranging field, salary brackets aren't necessarily as structured as we'd expect to see in other areas like banking.
Having said this, here is a general summary of what fintech specialists can expect to earn per annum in various roles in the US and the UK:
| | | |
| --- | --- | --- |
| Position | Average Salary (US) | Average Salary (UK) |
| Data Analyst | $90k – $140k | £40k – £80k |
| Senior Analyst / Manager | $150k – $180k | £60k – 100k |
| Senior Manager / Director | $170k – $250k | £80k – £150k |
| CFO | $200k – $500k + | £120k – £200k + |
Taking the UK as an example, the fintech sector as a whole has a median average salary of approximately £60k per annum, with entry level salaries around £45k and salaries of those with more experience rising to £80k plus.
Salaries associated with specific roles within the larger fintech marketplace also vary. For example:
| | | |
| --- | --- | --- |
| Position | Average Salary (US) | Average Salary (UK) |
| Data Scientist | $130k | £70k |
| Quantitative Analyst | $150k | £80k |
| Compliance Officer | $120k | £65k |
| Risk Analyst | $80k | £50k |
| Management Accountant | $75k | £60k |
It's important to be aware of the fact that there can be a large variance in salary within fintech based on aspects such as location, the size of the employer, and the area of fintech that the firm is involved in.
For example, we'd expect to see significantly higher salaries offered by leading fintech companies in places like London, New York and San Francisco, than other companies based in smaller towns or cities.
It is also important to mention that the salaries outlined above may be further augmented thanks to additional compensation schemes such as commission structures, IPO market flotations and various stock options.
One recent example involves the online payment firm Wise (formerly known as TransferWise). After floating on the LSE in 2021, its pre-tax profits doubled to nearly £41 million pounds. This would have obviously been beneficial for those who were able to get in on the "ground floor".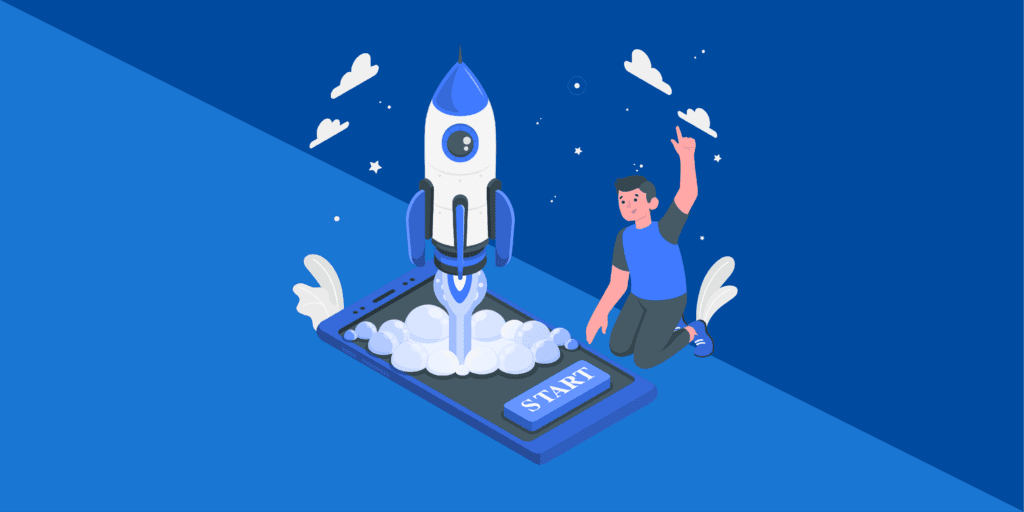 How to Start a Career in Fintech
If you're interested in what this dynamic sector has to offer, you'll likely want to know if there are any ways to prepare yourself for a fintech career.
One suggestion is directly related to the relatively young nature of this industry. As most firms are new when compared to more traditional sectors, management is always keen to leverage the talent of motivated and knowledgeable individuals. This is one of the reasons why it is often possible to ascend from an entry-level position rather quickly.
If you're a student or recent graduate, opting for a career in fintech might seem like a more interesting path to take than some more traditional options. And while this may be true, depending on where your interests lie, most of the top firms in fintech actually operate in a similar way to those in other sectors. You can therefore apply to join graduate entry programmes, as well as internships to help build your experience.
Networking is also extremely important when we consider the digital nature of fintech. Establishing powerful contacts and reputable references will provide candidates with a competitive edge. Furthermore, companies tend to place a great deal of value upon core personal traits such as passion, commitment, loyalty, and a willingness to succeed.
It is also possible, and achievable, to migrate from other industries that are related to the fintech sector. Examples include investing, forex, cryptocurrencies, banking, and even various forms of insurance. All things considered, there are plenty of options for existing finance professionals to make a career switch into fintech.
Firms are always keen to leverage the talents of those who possess prior experience and are capable of positively contributing to the growth of their operations.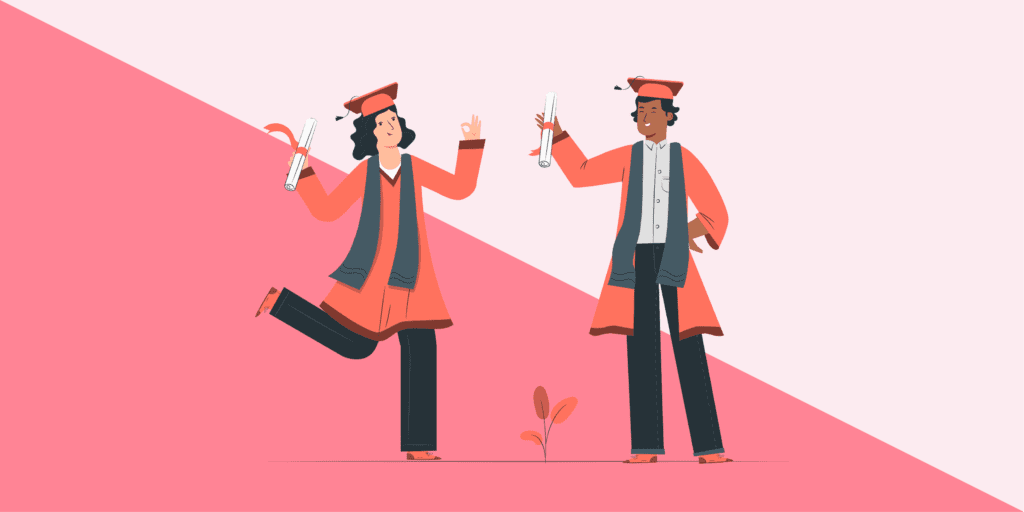 What Professional Qualifications Can Help a Career in Fintech?
Due to the requirements of the fintech sector, it is forced to compete with traditional financial institutions for the top talent. Similarly, there can be a lot of competition for the best fintech jobs. This means that those who possess one or more of the best finance certifications are more likely to succeed.
While undergraduate degrees such as those associated with computer sciences and business are attractive, it is important to remember the fiscal nature of fintech. This is why certifications specifically relevant to finance can prove to represent invaluable assets.
CFA
It is estimated that more than 190,000 professionals across the world currently hold a Chartered Financial Analyst (CFA) certification. There are various benefits to a CFA, and it's relevant for those who wish to become involved in the fintech sector for several reasons.
First, many cutting-edge concepts are included within the curriculum. Artificial intelligence (AI), machine learning, blockchain technology, and data sciences are all relevant here. Candidates will therefore be provided with the hands-on knowledge required to excel well into the future.
It is also important to remember that the CFA focuses on the fundamentals of finance including investment strategies, portfolio optimisation, economics, accounting, and ethics. It therefore provides a firm foundation for roles in a fairly broad range of financial careers.
MBA
A Master for Business Administration (MBA) is another possible certification to consider. Some roles which can particularly benefit from an MBA include quantitative analysts, risk assessors and qualitative advisory consultants.
While entry-level applicants can choose to obtain an MBA before entering into the workforce, which should improve their hiring potential, it may also be possible to register for educational programmes that are sponsored by up-and-coming fintech companies.
FRM
Another qualification to consider if you're interested in fintech is the FRM (Financial Risk Management). Obtaining FRM certification can open up a host of competitive advantages, especially if the role in fintech applies to risk management.
Potential prospects include data management, operational security, third-party compliance, and business continuity planning. Completing the FRM could also be an excellent idea for those who have already ascended the fintech corporate ladder to a point, as these skills are highly desirable in terms of proactive management and regulatory transparency.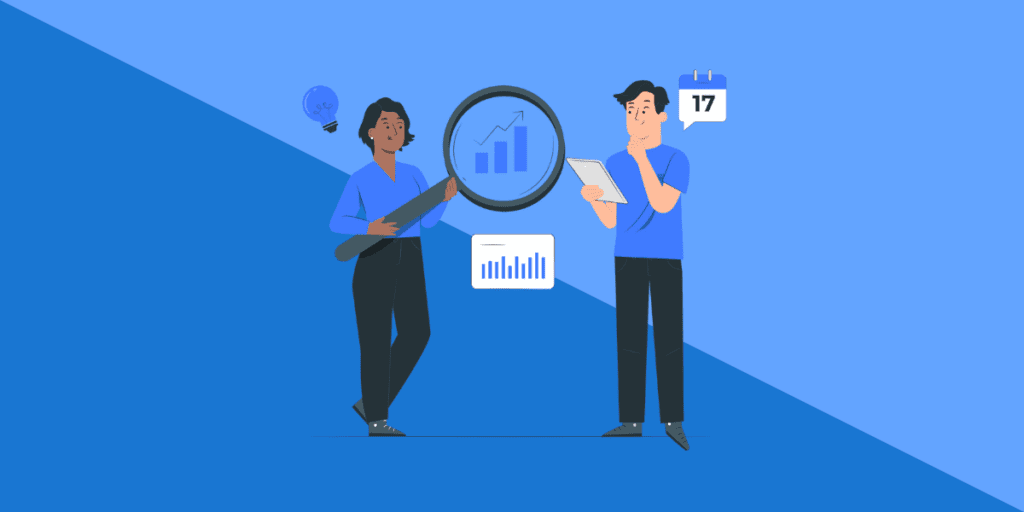 Fintech Career Outlook
Current studies suggest that the global fintech industry will be worth in excess of $332 billion by 2028. This directly correlates with the predicted CAGR that was mentioned earlier in the article.
As fintech now represents a viable alternative to certain traditional sectors (such as brick-and-mortar banking), its global prevalence should grow exponentially in the coming years.
There are also a handful of careers which should fare especially well from a medium- to long-term perspective. These include roles in areas like blockchain development, product management, data science, qualitative analysis, and cybersecurity.
As the industry migrates further into the digital cloud, even more financial applications are likely to become realities in the not-so-distant future. This is why the entire sector represents an excellent opportunity for professional career advancement.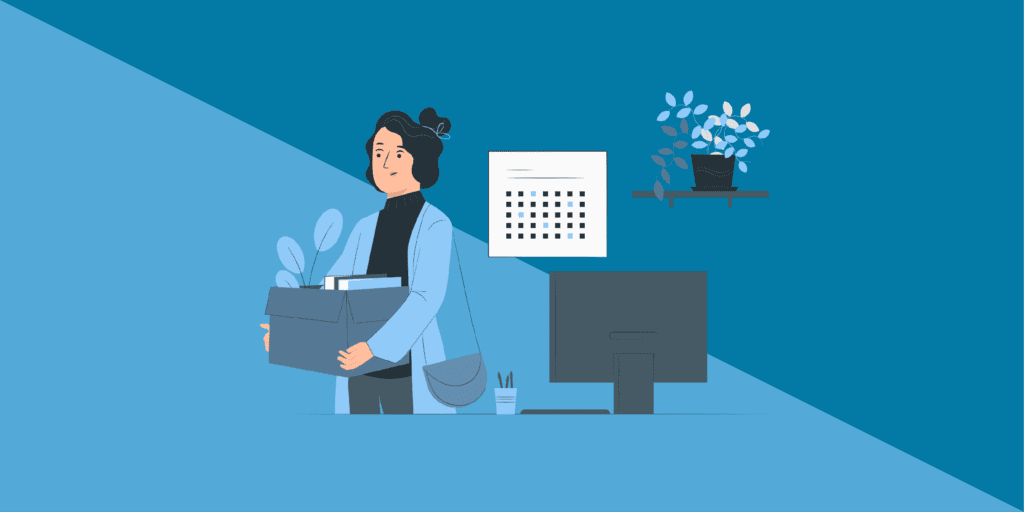 Fintech Exit Options & Opportunities
Due to the financial and forward looking nature of this sector, potential exit opportunities abound. Some of these may correlate with an existing position. For instance, entry-level analysts are often capable of ascending to quantitative analysts, resulting in higher salaries and more specialised roles.
Skills developed while working in fintech are also usually transferable to traditional financial career paths, which opens up a wealth of further opportunities.
It is plausible for a fintech professional to return to more traditional forms of finance such as banking, investment or wealth management. This all depends on long-term career goals as well as personal interests, of course.
What if a professional is instead interested in transitioning to an entirely different market? This will all depend upon the area of expertise. One example may involve an individual who specialised in the AI-related applications of fintech. In this case, it is not entirely unreasonable that these very same skills could be used within the machine learning sector.
Another option for fintech professionals is to begin their own startup. With industry knowledge, contacts working in various essential roles like software development, and potential access to funding via professional networks, it's easy to understand why a lot of fintech professionals look to branch out on their own.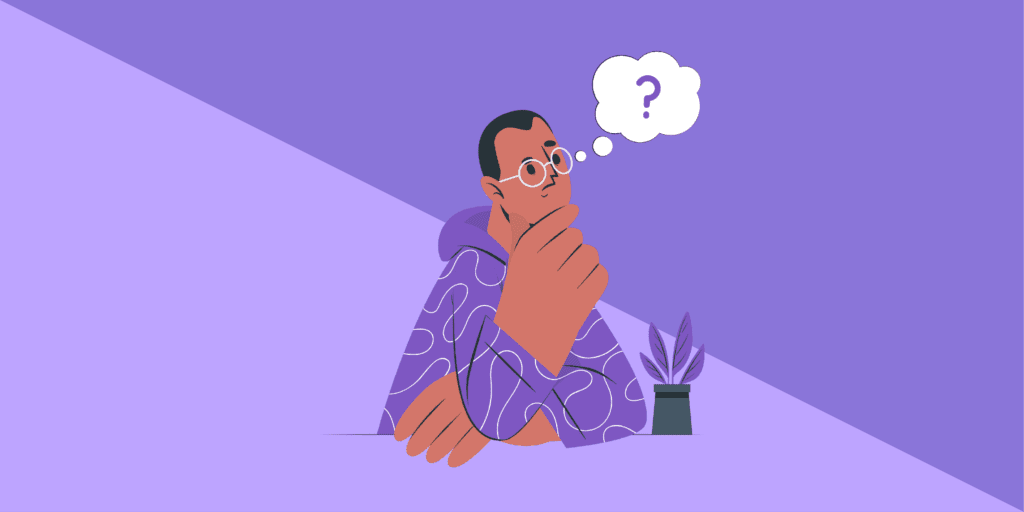 Is Fintech a Good Career Choice for You?
Might fintech represent the ideal career choice for you? In order to objectively answer this question, it is wise to review some of the potential benefits including:
Long-term job security, at the right organisations
Ample room for progression
High earning potential
Impressive exit opportunities
The ability to leverage cutting-edge technologies
A highly dynamic professional ecosystem
A creative and collaborative work culture
The ability to make powerful networking connections
It is still crucial to mention that the sheer level of competition can be daunting for some. Like many financial careers, those who lack the commitment or motivation might fail to hit their career objectives long-term.
It's also worth recognising that the relatively young nature of fintech means that it may be difficult to predict what the future has in store. And while projected industry growth means that there'll likely be increasing numbers of opportunities over the next decade, the success and stability of individual companies within the sector is less certain.
Nonetheless, a career in fintech offers a host of potentially life-changing benefits for those who are passionate about finance, who want to make an impact on the world, and who are keen to use and advance what modern technological innovations can offer.
---
We hope you learned more about potential options for fintech from this article. Do you think this career path suits you? Let us know in the comments below!
Meanwhile, here are related articles which you may find interesting: