If you are interested in a career with high-value skills and expertise, where you can advise strategic and operational activities of organizations from the top level, then a management consulting career path could suit you well.
Management consulting is a fairly broad field that encompasses a range of opportunities. However, at its heart, it is ultimately about using your skills and expertise to help organizations.
Consulting generally falls into two main areas: strategy and operations:
On the strategic side, a consultant will be helping their clients to develop the strategies needed to achieve their aims or deal with challenges.
Operational consultants will be more concerned with how these strategies are implemented on the ground and within an organization.
Is management consulting right for you? Here's an in-depth look at this career path and what it entails, from salaries, career progression, outlook and exit options.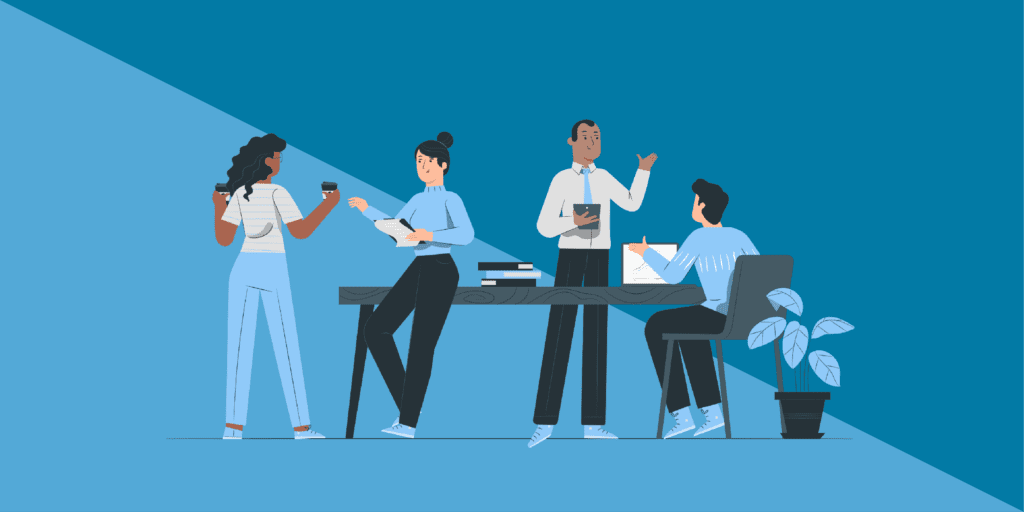 Why become a management consultant?
There are more than 5.5 million individuals employed within the global management consultancy sector.
Management consulting can be a highly rewarding career path, and as a result of this there is often significant competition for entry level positions. But just what is it that makes consulting so attractive?
As with any career, an important aspect is salary. And management consulting scores well here. Generous salaries and bonuses are on offer, and increases in pay often happen at a faster rate than in many other financial roles. Combined with reasonable levels of job security, it's not hard to see that management consulting is attractive to those looking to earn well for the medium to long term.
Although consulting doesn't pay as well as some of the best compensated financial careers, such as investment banking (which typically pays about 30-40% more), management consultants typically work less on average than those in investment banking. This makes consulting attractive for individuals looking for a good work/life balance.

Salary aside, management consulting can also offer a satisfying and varied career. If you enjoy problem solving and using your knowledge to tackle a range of issues, working with a variety of clients, and having an impact on the bigger picture, then it's likely you'll enjoy what this type of role has to offer.
From helping companies improve by being more efficient, to assisting them through operational changes, solving issues and problems, or helping them to grow and meet their goals; the role of a management consultant involves understanding the needs of clients, adding value and helping to deliver the best solutions to meet these needs.

In the world of finance, management consultants are valued in a range of sectors including asset management, insurance, and risk management. They may be required to help develop and execute growth strategies, facilitate mergers and acquisitions, to guide organizational restructuring, scale new solutions, or to reduce operational costs.
In most management consulting positions there is also usually substantial travel. This is not necessarily as glamorous as it sounds – you might be travelling to industrial towns and financial centres rather than fashion capitals, after all. But if you're looking for a career that allows you to explore new regions (on expenses), management consulting could be right up your street.
The stereotypical view of a management consultant as being someone who dispenses opinion and wisdom to CEOs isn't always accurate. But it is more often than not that you would be working with senior members of an organization, as you help them to drive change, tackle problems or implement solutions. That kind of senior exposure just does not happen in any other career path at junior level.
However, not everyone will be well suited to this career. It is necessary to possess powerful critical thinking skills and to enjoy working with numbers. Quick thinking, leading a meeting, presentation, persuasion are all key skills needed in a good management consultant. Consultants may be forced to deal with tight deadlines on occasion, and similarly to other roles within the financial sector, certain situations can be relatively stressful (such as overseeing a merger or an acquisition). Depending on the person, this could be a deterrent – or an opportunity to develop.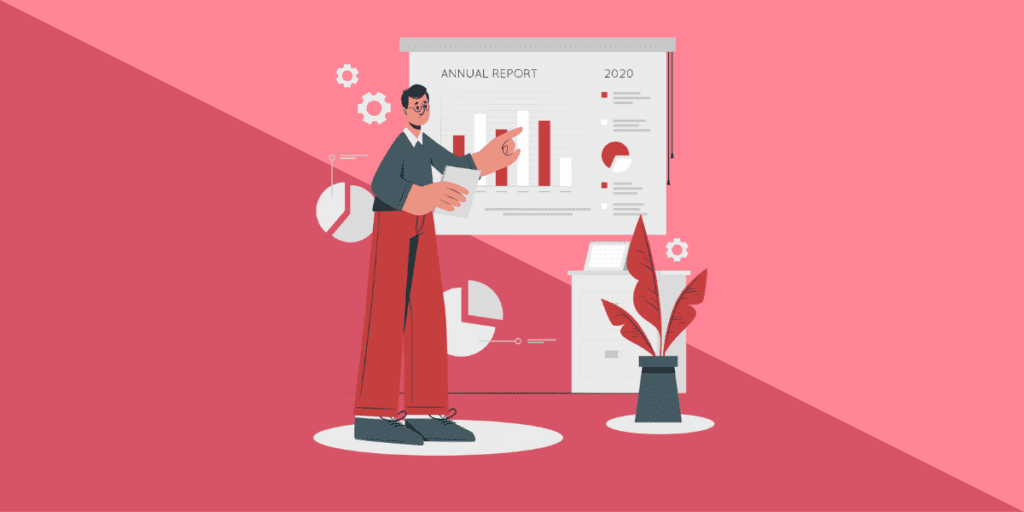 What does a management consultant do?
From a broad perspective, this type of position is associated with improving the capital efficiency of a business while increasing shareholder value.

These professionals will often evaluate the performance of a specific company and provide strategic advice related to financial matters. This often involves providing analysis, insights and recommendations for solutions that are developed through data gathering and by working with other industry experts.
Consultants are troubleshooters who bring their skills and experience to work on defined problems that need to be addressed – whether that's how to improve operational efficiency, how to scale up a product offering, or how to best handle a company merger. It's rare that as a consultant you'll be asked to provide long term strategic advice for anything and everything.
So, what does the average day in the life of a management consultant look like?
Most days will begin by evaluating the state of the markets and by examining any news that may be relevant to the business or sector in question. This will then be followed up with a handful of additional responsibilities (depending on the client). These can include:
Prospecting new strategic opportunities.
Liaising with existing clients (sometimes in-person)
Gathering or analyzing data
Generating reports and providing insights
Creating and delivering presentations to pitch solutions
Communicating with other co-workers and attending meetings.
Many management consultants will also be working to improve their skill sets on an ongoing basis. While 'on the job' experience counts for a lot, it's also vital that skills and knowledge are kept up to date so that management consultants can stay on top of best practices and industry standards, in order to deliver the expertise they are valued for.
When in between projects and clients, management consultants may also engage in 'thought leadership' – collating, researching and publishing papers on their industry expertise. These may be from cutting edge research from recent work, or the result of long-term academic research. These perform a triple benefit of keeping the consultant sharp, builds authority and is a good channel of client marketing for the firm.
Above all, the exact competencies of a management consultant will frequently be dictated by his or her exact title as well as the company itself. This is why the observations outlined above are rather broad in nature.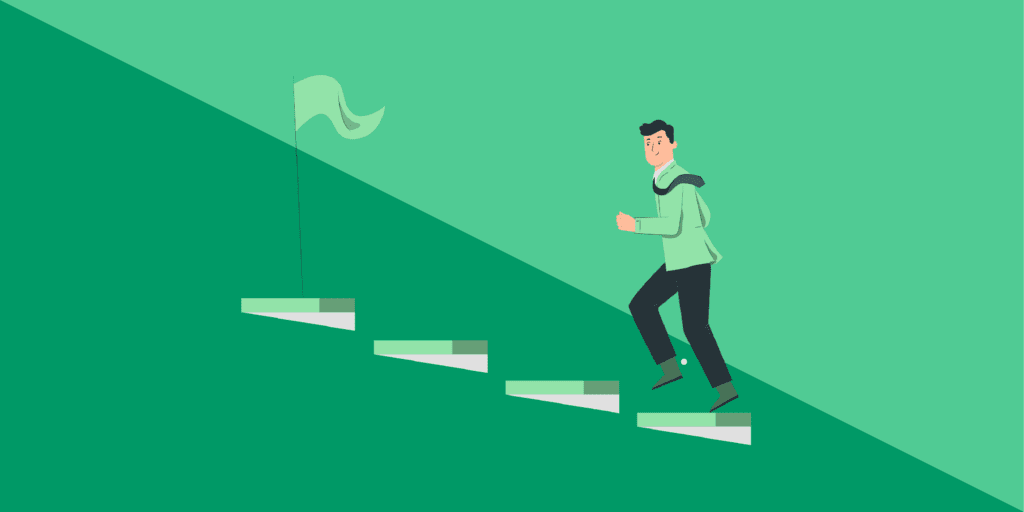 Management consulting hierarchy and progression
As we've already mentioned, management consulting is an attractive career path for many entering the financial sector, and as such competition for good entry level positions can be tough.

While there aren't any specific qualifications needed to become a management consultant, a good undergraduate degree in a relevant field would generally be considered the minimum needed by recruiters. A Master's level degree would be an advantage, while those with an MBA or relevant PhD can often move into management consulting at a more advanced level.
Once you've bagged your first position, progression can be reasonably fast (compared to some financial roles), with opportunities for promotion arriving every two or three years, and compensation increasing annually.

If you're looking to get into consulting, it's sensible to understand what the hierarchy involves. While there isn't a single path to take through the industry, and job titles may vary, most firms use a similar structure. Let's take a look at some typical examples.
Analyst/Associate
This is often an entry-level position and the majority of candidates will need to possess an undergraduate degree in relevant fields such as business, economics or finance.

As you may have imagined, analysts are often tasked with performing basic actions such as collating data, generating qualified leads and working with other team members. There can also be times when associates will spend a portion of their day learning new skills or becoming oriented with in-house software platforms, and they may help with developing slides or pitches to present to clients.

Most individuals will remain at this position for between two and three years before a promotion takes place.
Consultant
Consultants share many of the same duties with their subordinates. However, they are also presented with more responsibilities. They may be more involved with presenting opportunities or analysis to clients, or creating a theoretical framework for an upcoming merger.

Mid-level consultants could likewise be placed in charge of a junior analyst team in order to provide them with guidance when required. Some organizations tend to segment this title into different individual hierarchies (such as "junior consultant" and "senior consultant").

Regardless of the titles used, consultants will enjoy a more hands-on sense of responsibility and lead workstreams to complete tasks. Most will remain at this position for between two and five years.
Project Leader/Senior Consultant/Engagement Manager
Those who have gained a significant amount of experience may then ascend to the level of project leader. Once again, the exact title can differ between companies. At this stage, managers will spend a great deal of time leading multiple work streams and sharing these findings with their superiors, as well as managing one or more teams of consultants.

An interesting duty specifically associated with this title is that these individuals will also communicate with clients on a daily basis (hence the term "engagement manager"). Thus, project leaders can be seen as representing the public side of the consultancy firm). Project leaders will remain at this position for up to ten years.
Partner/Principal
Partners and principals generally represent the highest positions that one can achieve. However, their roles are slightly different. Partners are focused upon acquiring new business and satisfying the needs of existing clients. They also work concurrently with sales teams and are ultimately responsible for the success of the organization in question.
Principals are sometimes referred to as "a partner in training". This arises from the fact that many intend to eventually become partners. They are tasked with responsibilities such as informing partners about the progress of a case, overseeing their subordinates and conducting sales calls.

Some feel that this is the most difficult role, as it is associated with a fair amount of pressure. Both partners and principals will normally retain these titles for the remainder of their careers (assuming that they do not seek exit opportunities elsewhere).
Director
Not all firms will have a director, as some may instead consider this position the equivalent of a partner. However, this title is still worth mentioning before moving on. Directors are responsible for the everyday operations of a consultancy firm.
Although they do not oversee analysts or junior consultants, they are still heavily involved with the decision-making process; particularly when a great deal of money is at stake. They may also spend a significant amount of time networking and connecting with other CEOs in order to establish lucrative future relationships, developing new business and liaising with important clients.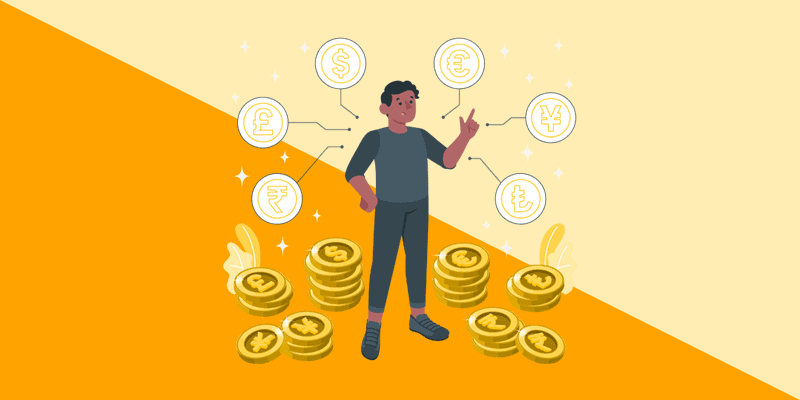 Management Consultant Salary
How much money can you expect to earn as a financial management consultant? Needless to say, it does vary by location, tier of consulting firm (the "Big 3" of McKinsey, BCG and Bain vs the "Big 4" accounting firms), etc.
Management consulting can be a very competitive sector to break into. However, if you're successful you'll likely receive a signing bonus in your first year, along with a fairly generous salary. While pay isn't typically as high as some financial roles such as investment banking, management consulting is usually regarded as one of the higher paying paths within the finance sector.
As you progress you should expect to see your salary increase by about 10-20% each year, and the proportion of your total compensation that's bonus related will also begin to increase quite substantially once you reach Project Leader or Senior Consultant level. After moving on from an entry level role, most individuals in the sector would be aiming to achieve around double their previous salary when moving into a higher position.
Looking at salaries from top management consulting firms gives us an idea about the scope of what's on offer at various financial centres around the world. On average, compensation packages for those working in the management consulting sector at well regarded firms would be as follows:
| Role | Time in Position | Base Salary | Bonus | Total Compensation |
| --- | --- | --- | --- | --- |
| Analyst/Associate | 2-3 Years | $70k – $100k | $15k – $30K | $85k – $130k |
| Consultant | 2-3 Years | $120k – $175k | $20k – $70k | $140k – $245k |
| Project Leader | 3-5 Years | $220k – $240k | $100k – $140k | $320k – $380k |
| Associate Principal | 5-10 Years | $250k – $350k | $150k – $250k | $400k – $600k |
| Junior Partner | 5-10 Years | $375k – $450k | $375k – $450k | $750k – $900k |
| Senior Partner/Director | n/a | $500k – $700k | $500k+ | $1m+ |
These figures are approximate, and can vary based on location. For example, a consultant working at a top firm in New York would likely receive slightly more take-home pay than their counterpart working in a similar role in London. It's of course important to factor in local taxes and comparative living costs between locations when assessing compensation.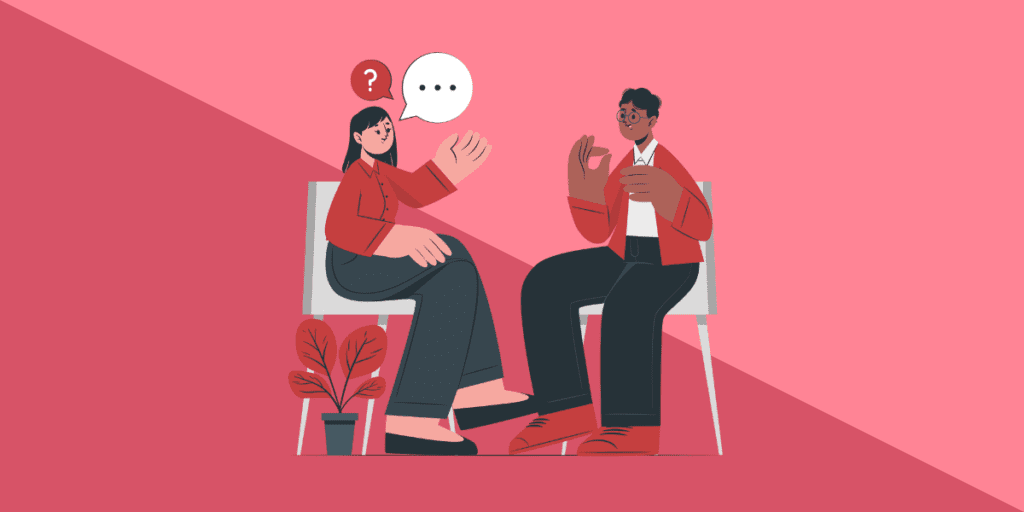 How to start a career in management consulting
What steps will need to be taken if you wish to begin a career as a financial management consultant? As mentioned earlier, most firms will only hire candidates who possess an undergraduate (bachelor's) degree into entry level roles.
There can also be times when an individual chooses to migrate from an existing financial career (such as risk management) into this field. In such a situation, the candidate will often choose to obtain additional certifications in advance.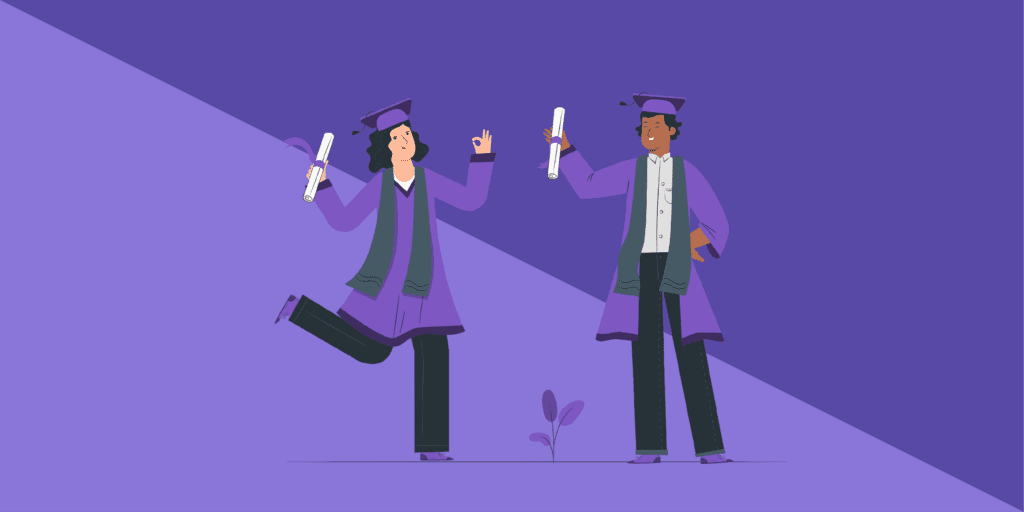 What qualifications help with financial management consulting?
While a bachelor's and a master's degree will represent invaluable assets, there are a handful of other qualifications which can provide additional room for professional advancement. Let us look at four well-known examples.
MBA
An MBA is a worthwhile option for management consulting roles, and is perhaps the most common qualification held by those in the industry (other than Bachelor's or Master's degrees). When comparing an MBA to a CFA, certain consulting roles are ones in which an MBA is likely to offer distinct advantages.

An MBA can be a useful way to get into consulting, and will often enable you to secure a higher starting salary than those without an MBA. It likewise offers a host of major advantages; particularly due to the fact that individuals will develop strong leadership skills. This is an excellent way to ascend up the career ladder. An MBA also improves analytical and problem-solving skills; both crucial to management consulting.
CFA
While it's not required for the role, obtaining the CFA (Chartered Financial Analyst) charter can offer a number of benefits to those working within financial management consulting.

One of the main sources of value of a CFA, and perhaps the primary benefit with this accreditation, is that it will provide individuals with robust analytical skills. These are often required when overseeing potentially large amounts of capital.
Furthermore, the CFA certification is one of the most recognized professional designations within finance. It can therefore be leveraged to discover even more potential career opportunities.
FRM
An FRM (Financial Risk Manager) certification is yet another possibility. Perhaps the main advantage of this passing the FRM exam is that it provides professionals with a greater understanding of how to identify and mitigate risks within the world of finance.

This is obviously a powerful trait to possess in relation to management consulting, particularly when assisting clients on risk sensitive projects. An FRM certification is generally obtained once an individual has risen to the rank of consultant, and can be a useful way to further boost their skill set.
ESG Qualifications
Environmental, Social and Governance (ESG) accreditations are a final possibility to examine. Many of the most well-known consultancies have already invested in this sector, and for good reason. An ESG qualification illustrates that the individual is well aware of compliance and regulatory issues.

Furthermore, it will provide candidates with a greater appreciation for sustainable investment practices, as well as enabling them to develop solutions and recommendations that are consistent with the responsible direction that many organisations are now looking to move in. These are extremely relevant for any firm which hopes to embrace superior levels of transparency and to attract an environmentally conscious customer base.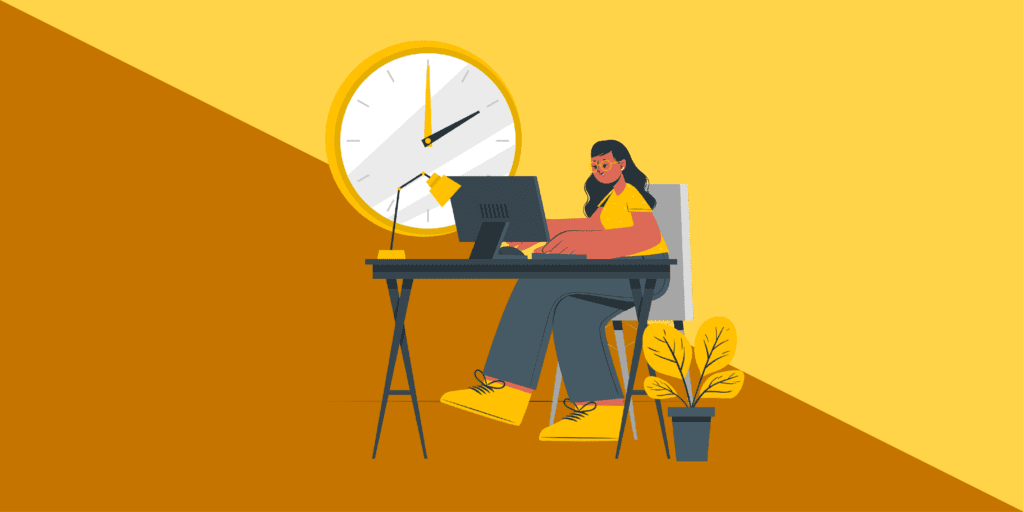 Management consulting career outlook
There has been a greater amount of focus is now being placed upon compliance and regulatory issues in consulting. This also signals that many firms are developing more personalized and agile approaches when dealing with their clients. Here are some other interesting developments:
The migration into a hybrid workplace.
The increased role of digital technology and proprietary software packages.
The ability to introduce low-cost services to reach a wider audience base.
Crowdsourcing new talent.
Competition for entry-level positions should remain rife in the coming years.
In relation to the UK, it is also thought that domestic firms will face stiff competition from the Europe; particularly nations such as Germany, Austria and Switzerland.
In addition, the recent pandemic and subsequent economic impact has meant that some firms saw their business decrease during 2020-2021. However, as the world emerges from this period, consultants are likely to be in demand to help organizations grow and adapt to new challenges, and the industry is one that is expected to achieve higher than average growth over the next decade.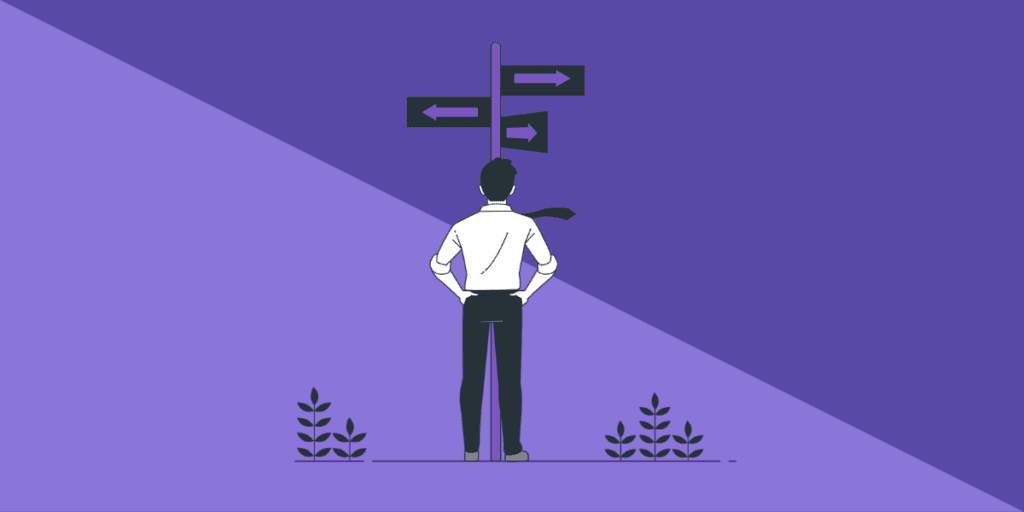 Management consulting exit options and opportunities
Management consulting is often described as a 'move up or get out' industry. This means there are two primary options for those who wish to change the path of their current consultancy career:
Ascend to a higher position within the overall hierarchy.
Migrate to a different job position entirely.
With opportunities for fairly fast promotion, up to senior levels at least, professionals in the industry can often expect to be able to work for a decade or more before exit opportunities need to be considered.
As we have already seen, anyone hoping to obtain a promotion will likely seek additional certifications and/or real-world experience. However, what about individuals who are no longer interested in financial management consulting?
In this scenario, some common financial career change options include portfolio management, investment banking, private equity, and corporate finance. This arises from the fact that all of these careers are heavily focused upon finance and predictive analytics.
It's also worth noting that any management consultant worth their salt would be building up valuable contacts through their clients, and joining a client-side team which they've worked with before is a very common exit option. It's usually a very easy process, given that the management consultant has likely worked with most of the team through a previous project, so interviews are usually a formality. It's a win-win – the management consultant gets a good role where they already are familiar with the team, organization and senior leadership, and the client gets a team member who has already proven themselves as a valuable asset and one that works well with the team.
A handful of additional opportunities may also include becoming affiliated with non-profit organisations or entering into the public sector. Outside of the financial sector, experienced management consultants often have a lot to offer businesses of various types, and their skills and experience can be transferred to a range of leadership roles.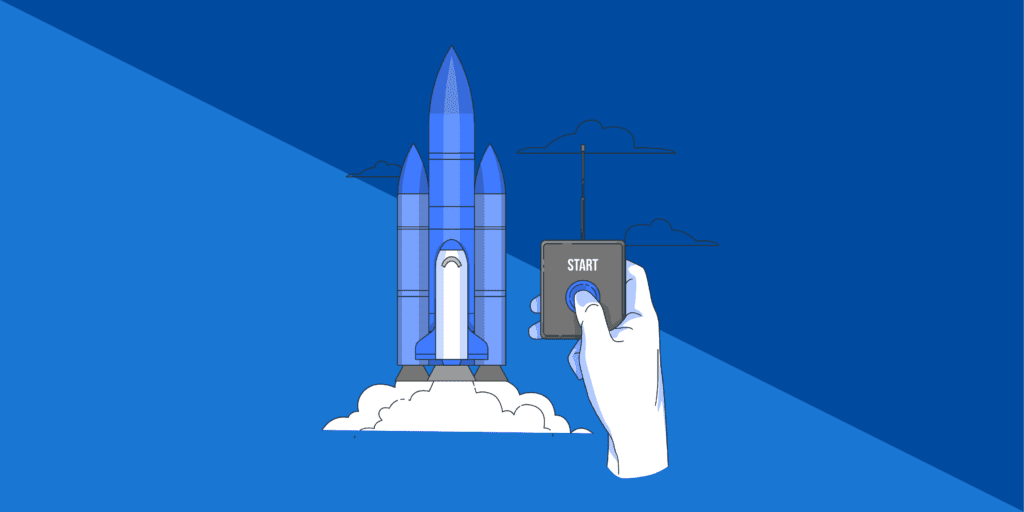 Is management consulting a good career choice?
It should now be clear what you can expect from a career in financial management consulting. So, is this a viable choice? The best way to answer question is to appreciate the primary benefits associated with consulting such as:
The ability to earn a high base salary and compensation package.
Lots of senior leadership exposure, even at a junior level.
Good skillset development compared to other careers.
Working within a fast-paced professional environment.
Developing relationships with long-term clients.
Being involved with major projects and making an impact.
A host of interesting exit opportunities.
There are nonetheless two sides to every coin. What are some potential drawbacks that may be attributed to the field of management consulting? A handful of possibilities include:
It can be difficult to maintain a work-life balance.
Travel can get tiring after a while – you don't get to choose where to travel, after all!
Entry-level positions can be monotonous.
Candidates currently face stiff market competition.
Management consulting can be stressful on occasion.
We can now see that making an informed decision will require analysing the pros and cons of management consulting, and deciding how these apply to you and your individual career goals. Either way, this sector is continuing to grow at a rapid pace; those who possess the will and the talent should therefore enjoy a rewarding future.
---
We hope you learned more about management consultancy from above. Do you think this career path suits you? Let us know in the comments below!
Meanwhile, here are related articles which you may find interesting: