We talked about CFA vs MBA previously, but this is more fundamental. "Is an MBA worth it" is one of those classic questions that always end up with "it depends".
I do get why lots of people say "it depends", as the question is so broad and cannot be generalized for each person's individual circumstances.
But what should you consider? Wouldn't it be great if you could take a self-assessment to figure out whether an MBA is the right path, specifically for you?
That's what we've created here – an organized framework of assessment questions (and matching research data) that will show you whether an MBA is the right choice for you.
Let's take a look!
---
Can I afford an MBA?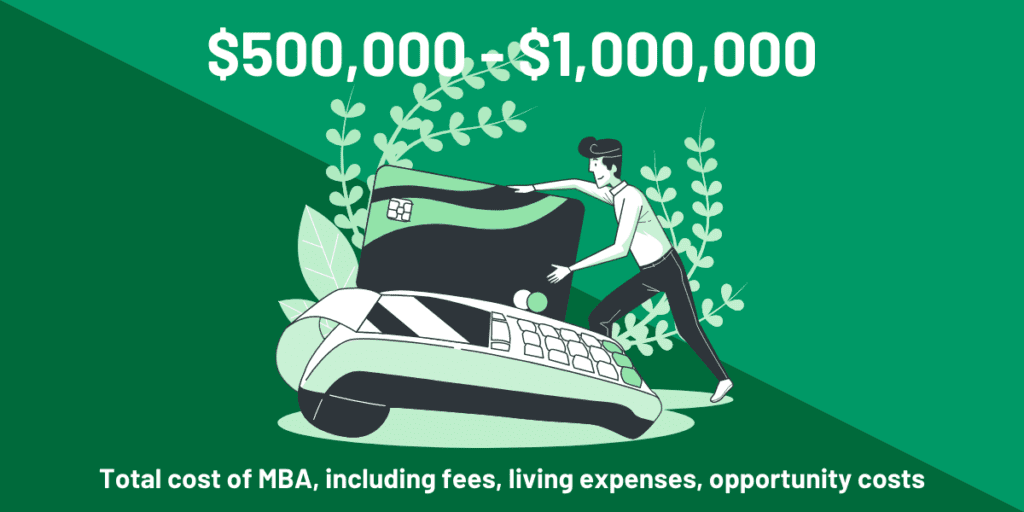 The first part of deciding whether an MBA is worth it for you is the cost. For a two-year full-time MBA, the costs are:
Two years of tuition at a top business school: around $150,000
Two years of living expenses (depending on your location): around $50,000
And in addition to this, it is important to set a budget for a few discretionary items. Business schools loathe to discuss it, but no one wants to be the one student who doesn't go on the international trips or doesn't attend the social events like skiing holidays. There are a gigantic number of small expenses that will quickly add up.
MBAs are more expensive than ever: Cost of top MBAs have been rising 7% per year for the past 15 years. MBA students who enrolled in 2012 paid 62% more in fees – up 44% in real terms – than those who began their programmes in 2005, even though the increases in post-MBA salaries remained in line with inflation.

In a sign of continued interest in MBAs despite the difficulties faced by many prospective students, average tuition fees rose by 3% in dollar terms at the business schools which were ranked both this year and last. A quarter of the schools increased fees by more than 5%.

On average, the total all-in costs (fees, modest living expenses, forgone salaries) of a 2 year top MBA program is around $275k to $325k.
What about opportunity cost?
Beyond this, you will be giving up your salary for the better part of two years. Your time is worth a lot! Depending on your pre-MBA compensation, two years of foregone salary and bonus could range from $150,000 to $500,000+ for a highly-compensated private equity investment professional at a large fund.
What about scholarships?
MBA scholarships may help pay for your MBA, if you're successful in snagging one. Your employer could also have a program that helps pay for an MBA, so that's definitely worth checking out.
Many business schools and private organizations offer awards to incoming and current MBA students, but it's a messy field to navigate. As MBA scholarships come in many formats, do your research on what you're eligible for and what applies to you – for example, to qualify for need-based scholarships, students may need to show low earnings.
---
Will I earn more as an MBA graduate?
Data shows that on aggregate, an MBA provides a good return on investment
Graduate Management Admission Council's (GMAC) annual Corporate Recruiters Survey shows that of more than 700 global corporate recruiters, 3 in 4 reported that employees at their organization with a graduate business school education tend to earn more than those without.
Recruiters from Fortune Global 500 companies were especially likely to agree (85%), as were recruiters from the health care (90%), products/services (80%), technology (78%), and consulting (77%) industries.
OK, so we know that MBA graduates earn more money. On aggregate.
But how much more?
More importantly, you should also consider that the financial value of business school is not only about that first, post-graduate job. It's important to consider the lifetime value of MBA.
Recent research done by Poet & Quants and Payscale shows that the lifetime premium of an MBA degree can be as high as $5 million. That's $5,000,000 more than if you didn't get an MBA, over the course of your lifetime.
The cash value of an MBA degree on your paycheck
| | | | | | |
| --- | --- | --- | --- | --- | --- |
| Degree | Lifetime Median Cash Pay | 20-Year Median Cash Pay | Early Career Median Pay | 20-Year MBA Premium | Lifetime MBA Premium |
| Top 3 MBA Degrees | $8,330,000 | $3,700,000 | $138,000 | $2,220,000 | $5,010,000 |
| Top 10 MBA Degrees | $8,045,000 | $3,500,000 | $133,000 | $2,020,000 | $4,725,000 |
| Top 50 MBA Degrees | $5,655,000 | $2,500,000 | $93,500 | $1,020,000 | $2,235,000 |
| All MBA Degrees | $4,110,000 | $1,830,000 | $68,000 | $350,000 | $790,000 |
| All Bachelor's Degrees | $3,320,000 | $1,480,000 | $55,000 | – | – |
Early career median pay reflects pay for workers with 0 to 5 years of experience. Premium is the additional compensation over the median pay of someone with an undergraduate degree. Source: Poets&Quants, Payscale
Predictably, the lifetime premium of an MBA varies quite a lot depending on the quality of business school. Although the lifetime earnings premium of MBAs from top 3 schools exceeded $5,000,000, the lifetime premium across all analyzed business schools is just $790,000.
But considering that the cost of an MBA averages around $300,000, an MBA could end up being a pretty good investment – at the right school, under the right circumstances.
---
Which are the best MBA schools for me?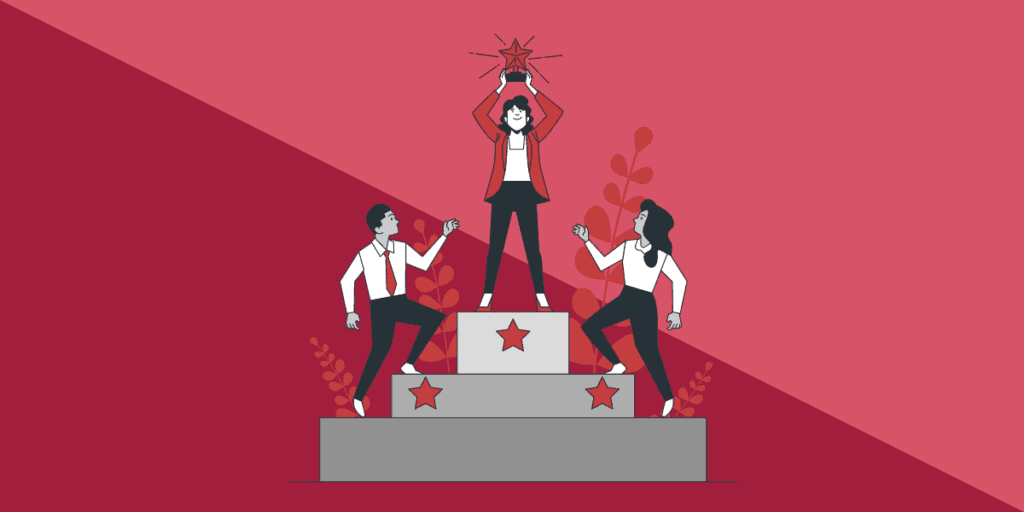 The Financial Times (FT) global MBA rankings for 2023 features the world's top 100 full-time MBA programs.
The ranking has 20 different criteria. Some factors influencing the rankings include:
Earnings boost: average income 3 years after graduation and salary increase compared with pre-MBA salary;
Value-for-money: for each school is calculated by dividing their average alumni salary 3 years after graduation by their MBA's total cost, including tuition, lost salary, opportunity cost and other expenses. Any financial help given to alumni is subtracted from the total (e.g. scholarships);
Research: the quantity of research in recognised journals; and
Diversity: the diversity of students and faculty.
Here are the top 20 schools ranked: please refer to the the FT's top 100 rankings for the full list and details.
According to Graduate Management Admissions Council (GMAC) – the business school entrance test administrator – total MBA applications in 2022 fell by 3.4% compared to 2021. This is partially due to the post pandemic Great Resignation and improved compensaiton packages for retention.
---
Will an MBA help my career progression?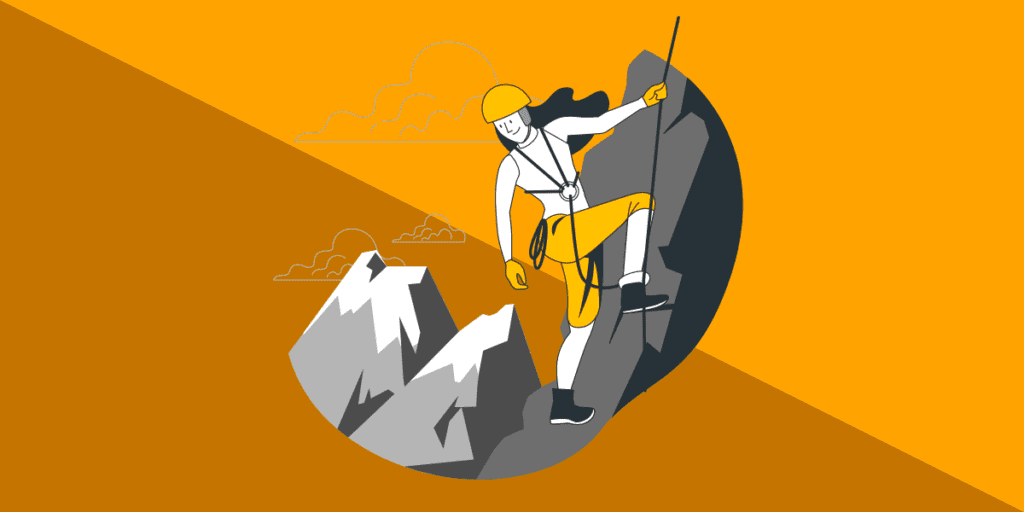 MBA job prospects rebounding strongly with increased salaries
According to Graduate Management Admissions Council's (GMAC) 2022 Corporate Recruiters Survey, MBA hiring is expected to be increase greatly in the next 5 years.
How an MBA can help your career
Here's just a few ways how an MBA can help further your career:
Promotion: Some companies will look for an MBA qualification as a positive signal in promotion considerations. Full disclosure: I've had MBA-qualified candidates promoted over me in the past 😡
Leadership skills: Depending on your strengths and skillsets, an MBA could help you develop and sharpen your leadership skills – crucial to career progression
Network: As you move around the industry and beyond, it really helps to have a strong, international network from your MBA classmates and professors
Credibility: Some companies can be massive fans of MBA-qualified candidates, so it could be a good "foot in the door" if your target industry or company likes MBAs
---
Will an MBA help me pivot to industry X?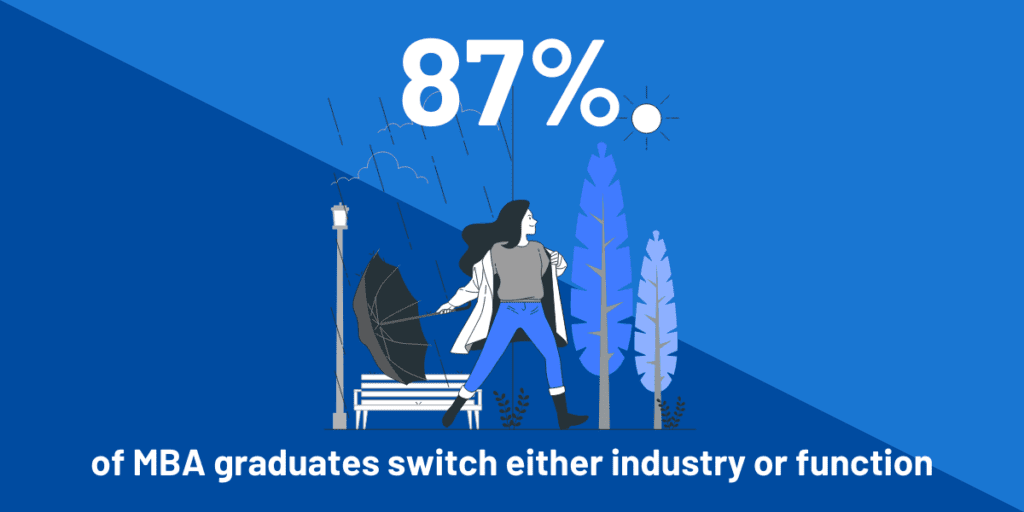 "I have so many examples of career pivots that would seem extraordinary, but really attest to the power of this degree for complete career reinvention: A Peace Corps volunteer who pivots to management consulting. A teacher who transitions to big tech. A veteran who goes into venture capital. An accountant who moves into sports marketing. A financial analyst who becomes an entrepreneur. There is no other degree that provides the launching pad to many different possibilities to chart your next career destiny. It's incredibly empowering."

Barbara Coward, founder, MBA 360 Admissions Consulting
Business school is a great time to gain exposure to peers, faculty, and a network of alumni from many professional backgrounds — as well as class projects and case studies that dive deeply into different industries and sectors.
Exploring new industries or job roles is consistently one of the most cited reasons among MBA students for taking the plunge. Research from TransparentCareer also shows that MBA graduates are indeed switching industries and functions at breakneck rates:
| | | |
| --- | --- | --- |
| Area | Switching | Staying |
| Industry | 78% | 22% |
| Function | 77% | 23% |
| Either | 87% | 13% |
| Both | 69% | 31% |
Source: TransparentCareer
Top schools like Stanford and Dartmouth also agree that switching industry or function is the strongest interest among MBA students.
A solid MBA course will imbue you with the necessary scrappiness, determination and leadership skills to pursue a career change – although obviously an MBA is not necessary to get all that. What an MBA can uniquely provide, however, is a strong network among your MBA classmates and professors, all hailing from different industries and specializations.
It seems crazy to be paying top dollar for, among other things, introductions to the right people, but sometimes that could be the best thing for your career.
---
Is an MBA worth my time? Should I be doing something else?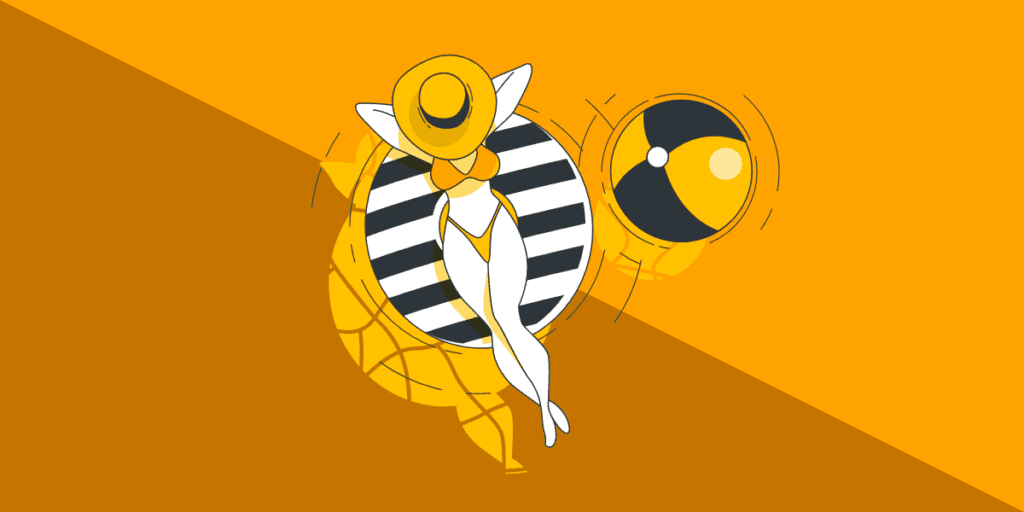 Getting an MBA used to be a ticket to huge and sustainable salary boost. With that promise waning and the skyrocketing costs, is MBA still a worthwhile investment?
To tackle this question, a good starting point is to think about the objectives of getting an MBA and evaluate if there are better alternatives:
#1. Level-up your work experience and credibility: with the abundance of MBAs and degree inflation, I'd argue that employers would value actual work experience more as a signal of quality. For example, you could take up a risky or demanding project within your firm and work your ass off to knock it out of the park. Anyone can buy an MBA these days, but no one can buy the work experience and knowledge from doing the job itself. This certainly applies to me when I hire a junior in my team.

#2. Improve your skillset / knowledge: you learn best on the job. No amount of theory could prepare you for the practical skills needed. Plus it looks good on your CV too. Identify what skills or knowledge of a specific job you would like to obtain, then try to get a job in that area. Just like anything (even MBA applications), you need to be proactive to search and ask for the job you want experience in. At least you still get paid, practical work experiences and not end up with student debt.
#3. Power your way up/across: Why do an MBA, incur $300k for 2 years, only to change jobs? Why not try to do it now? Ask for the internship, work for free even for a short time to gain valuable experiences for your CV to diversify and land the job you want, now.
#4. Create your own network – It's true that you have more time to meet new people, attend events and meet up for coffee when not working full time. But this shouldn't be your sole reason for taking up an MBA, as you can make time for this and start tapping and expanding your network now. Join societies, clubs or events post work or on weekends and off you go.
#5. Have a good time / find yourself – The desire of a guilt-free career break or search for new direction is a common reason (subconscious or not) for taking an MBA. Given the high cost and additional work involved in this demanding course, I'd say it's better to take at least 6 months off to travel the world, meet people or spend time with family. Not only it gives you the battery recharge you desperately need, I'm confident that you will learn more about your true likes and dislikes during that period of idleness, to give you a better sense of direction and purpose for your next phase.
---
Are there any alternative qualifications to an MBA?
Before going down the MBA rabbit hole, it's worth asking yourself that if there's an alternative qualification that can serve your purposes. Here are a few common alternative considerations:
The CFA charter is world-renowned in the investment management sector, and increasingly the "gold standard" for portfolio and wealth managers, investment and research analysts, and others in investment decision-making roles. It is a Masters / post graduate level degree focused on building expertise and real-world skills in investment analysis.
​Here's our ultimate beginner's guide to the Chartered Financial Analyst (CFA) designation.
If you're keen on a career in risk management, consider the Financial Risk Manager (FRM) program by by the Global Association of Risk Professionals (GARP): a two-part, self study set of examinations with global recognition.
Read our comprehensive guide to the FRM certification and exams here.
According to Blackrock, their institutional clients currently allocate an average of 25% of their portfolios towards alternatives, which is expected to rise to between 30-40%, whereas ordinary investors will increase their alternatives allocation from 3% to 25%. The demand for alternative investment managers is likely to continue to rise in the foreseeable future.
If you're considering a career in alternative investment management, the Chartered Alternative Investment Analyst (CAIA) designation is worth looking into.
You can learn more about the CAIA designation and exams in our guide here.
Other self-study online courses
Including ESG, financial modelling, coding, data science, languages and wellbeing, there are many alternatives you could be considering.
Our list shows 17 of the best qualifications that you can complete from home.
Start your own company
Ask yourself: Do you want to spend $300,000 on an MBA, or invest that money in starting your own company? It's not for everyone, nor the faint of heart, but you could potentially everything you need to know about business, and make money doing it.
There is no better way to learn business than by doing it – just be ready to make a lot of mistakes.
Starting up – at any level – requires management, leadership, planning, financial responsibility, and tech savvy, and it's a trial by fire. You'll learn lots – whether you want to, or not 😁
---
So, is an MBA worth it – for you?
So, what have we learned?
MBAs are expensive: a 2 year top MBA program costs $275,000 to $325,000
MBA grads make more money: depending on business school quality, $790,000 to $5,000,000 more over the course of a lifetime
An MBA can help you switch industries: 87% of MBA students are switching either industry or job function after graduation
You

can

recreate your own MBA: almost everything except the paper qualification can be achieved by yourself, for free, if you're driven enough
There are other sexy qualifications to consider: Depending on your goals, something more cost or time efficient might work better for you
---
Thoughts? Is an MBA worth it to you? Let us know what you think about MBAs in the comments below!
Meanwhile, here are some related articles of interest: