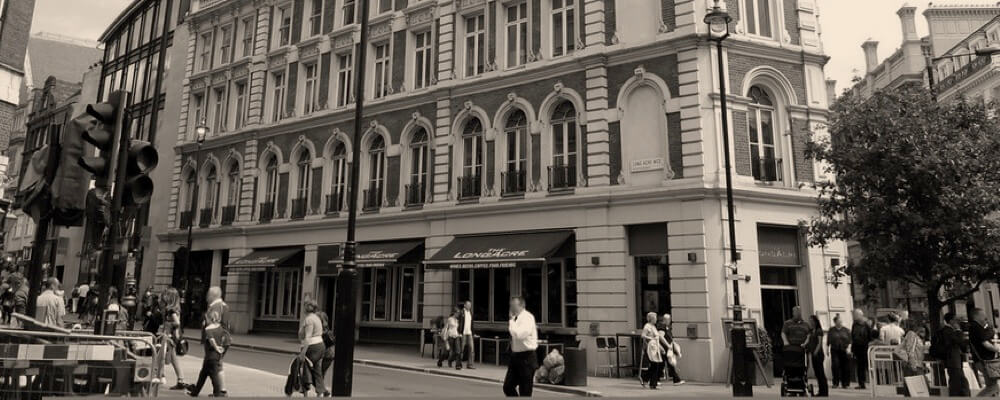 By Christine
In this article, I'd like to share a bit of nostalgia – a story that sticks clearly in my mind in the process of deciding to register for the CFA exams. I think it conveys many aspects of how I went about deciding to take the CFA exams (and finally becoming a charterholder).
If you're a charterholder or candidate up for a bit of reminiscing, or a potential candidate thinking about the CFA exams, hope you enjoy my own personal experience, and help you prepare or decide on the CFA exams.
"The Single Most Painful Experience of My Life."
[Neal Street, Covent Garden, London, 9:11pm]
"What is the CFA? Only the single most painful experience of my life." Richard smiled as he stood up, closing his laptop.
At 29, Richard was everything I wanted to be at the time. Ambitious and confident, he was an up-and-rising senior manager at financial consultancy I was with at the time. Colleagues respected him, the partners needed him, and it was only a matter of time when he would join their ranks. His level of financial knowledge was impressive despite a degree in History and no financial background prior to joining – like me.
I had just joined the firm and learnt that many consultants here took up the CFA qualification, and I was eager to know more. At the time I had just graduated with an engineering degree but careened off to finance. I was desperate to level the playing field with my fellow consultants.
Young, Hungry and Ready to Move Up
Although starting at the same time, there were guys that always seemed so confident and seemed to know so much, having cut their teeth in investment banking placements or had come back from their MBA programs. When my HR manager mentioned the CFA I jumped at the opportunity – pulling as much information as I could from the internet and swallowing every detail over the weekend.
But now, what I really wanted were the first-hand accounts. What was it, what could it do for me, and how challenging the whole process is. I approached Richard (who was managing my project at the time) as I knew he qualified last year – passing all 3 exams on the first try while juggling a job that demanded ridiculous hours.
Richard regarded me pensively over his last can of Coke for the day. "Seriously, the CFA? It's tough. It's really useful if you're set on this space, it helps a lot in ways you'll understand later, but the first thing you need to understand is what the commitment is."
He paused, thinking it over. "Tell you what – why don't we go to The Long Acre down the street and I'll tell you more. I want a pint before I head home anyway."
Was it worth it? "Absolutely. The pain is only once."
The Long Acre pub in Covent Garden these days is now an American hipster burger joint called Five Guys. Yay globalisation. But in those days, there would be so many punters in the Long Acre looking for a drink at around 9pm that they would cram shoulder-to-shoulder inside the pub and others would spill out onto the street. We decided to join the people having their pints outside – no way we could hear each other otherwise.
Over the next hour, Richard elaborated on the past three years of his experience obtaining the CFA charter between sips of Stella Artois, and I was his studious apprentice. Why did he decide to take it? He decided that he had the extra time to pursue it, and it would definitely help his career here so it was an easy decision for him. Did he find it tough? Absolutely – the low pass rates don't just exist for nothing.
I finished my pear cider, put down the empty glass and asked a final question – was it worth it?
Richard flashed another knowing smile. "Looking back at all this? Absolutely. Two reasons in my case – I gained a ton of knowledge about investment that I would have taken three times longer to absorb on the job, some of which I would never gain naturally anyway as the CFA material is very extensive. Also, the CFA designation stays for life. It can pay very rich dividends later in your career, and the pain is only once."
"You Don't Quite Get It Yet. But You Will."

Waiting at the Covent Garden tube station to head home for the day, I asked if he would he recommend it for someone like me. He gave me an appraising look. "Why not? You're reasonably bright and driven, and it'll give you a good grounding on finance – even if you don't make it."
I pondered his words. I wasn't offended at his apparent lack of confidence in me – there were many consultants that took Level I and either failed it or never mustered enough discipline to take Level II. "Thanks Richard – appreciate the info and advice! I think I get it now." I got ready to board my train, which was just pulling onto the platform.
Richard smiled and tipped a mock salute. "See you tomorrow. And no, you don't quite get it yet. But you will."
And he was right.
Do you have a personal story to share too? Let me know in the comments below! Meanwhile you may be interested in these other articles: