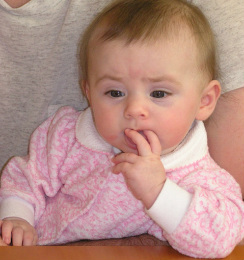 By Zee
One of the most popular questions by December CFA Level I takers is "Do I have enough time to take the December Level I exam?"
That's a fair question, and it's great that these candidates are sensible enough to think about it (after all, there is a lag of one year between levels so seems reasonable to assume one needs a full year to prepare). Many also do not have significant financial knowledge or experience so there is an element of uncertainty there.
We can sympathize – when I signed up for Level I my awareness of finance were the buzzwords my fresh-grad investment banker friends were throwing about, having just used them in their interviews with Goldman Sachs et al. Having been through the gauntlet, I can share what are the main things you should be aware of.
Honestly speaking, you should aim to start 4 months before your exam, at the very least.
300 hours is approximately what you should aim for
, and in 4 months you should have enough time to squeeze this in. Even if you're not clued up in finance. Trust me, as long as you put in the hours and effort and have a decent head on your shoulders, you should have nothing to worry about.
For Level I, that is. Another problem is Level II next year should you pass Level I in December.
The Level I exam is somewhat a tamer version compared to Levels II and III. That's not to say that the Level I should be underestimated – quite the opposite especially if you have no prior financial knowledge. But if you're taking the December Level I exams that leaves you exactly 6 months before the June Level II exams next year. Which, I assume, is the main reason you're taking December exams in the first place – to catch the Level II train the following year.
Now that can be a challenge, passing Level II directly after December Level I. I'm not saying that can't be done – I've known loads of people who've done it. One of my study mates blazed coolly through Dec Level I and June Level II like they were standing still – but she was a crack Economics graduate from Cambridge, was an investment banker in Merrill Lynch and ate accounting for breakfast. For a finance newbie the situation might be a little more challenging.
So if you're contemplating December Level I – half a year to prep is fine. Put in the hours and you'll get through OK. It's Level II you have to watch out for – keep these things in mind:
You have to start very soon after the Level I exam. You can't really think about waiting for the Level I results first before starting – that would be misjudging how much time you need for Level II, especially if you don't have a finance or accounting background. Think about the mental discipline you will require to continue studying right after taking the Level I exam – that takes some commitment. CFA Institute obviously does not allow registration for Level II until your results for Level I have been announced, so you will have to start studying with a third-party provider.
Level II ain't the same as Level I – just because you passed Level I with 4 months prep doesn't mean it will apply to Level II. They're just different beasts – I go through this in more detail in the Level I and II Commandments. So even if you start immediately after the December exams, you'll have to plan your study schedule to be more intensive than Level I – otherwise it may not be enough.
Get all the help you can get – understand how Level II is different in terms of question formats, curriculum focus and material volume. This will be key to make sure you utilise your time properly.
Hopefully I've not scared you off and you're still reading – having said that there is no reason why you shouldn't attempt December exams at this stage:
As I mentioned, you'll have more than enough time to prepare.
If you do not make it this time, at least you can try Level I again next year and possibly catch Level II the following year. You still get a 'free try' for Level I in any case.
Kudos for deciding to take the CFA challenge, and I admire your ambition to push forth as quickly as possible. I'll see you on the other side!
Starting Level I? Get my Level I Commandments for free.
Liked this post? Add my RSS feed, or follow me on Twitter or Facebook!