CFA Level 2 is often cited as the most difficult CFA level to handle, although the debate rages on.
I somehow managed to pass Level 2 exam years go whilst working full time.
So here's my CFA Level 2 study guide with some useful tips and insights for your CFA Level 2 preparation.
It answers frequently asked questions about the Level 2 exam, an example of my 4 month study plan, with specific CFA Level 2 tips that I hope you find useful.
Let's check it out!
---
CFA Level 2: a quick overview, plus some Q&A
CFA exams are computer-based, and held 3 times a year in May, August and November.
While similar to Level 1 in covering 10 broad topics of investment analysis and ethics, the real challenge in Level 2 is to be able to apply those knowledge more thoroughly and accurately under time pressure.
We need to understand what CFA Level 2 is about to beat it.
Let's go through some common questions I've received from candidates recently (and my answers):
What is the CFA Level 2 exam format like?
CFA Level 2 format consists of vignettes (mini case studies or item sets) covering 88 multiple-choice questions in total. These are split into two 2 hour 15 minutes exam with 44 questions each.
On average, each vignette consists of 4-6 questions. Therefore, you should allocate 12-18 minutes per vignette depending on number of questions per vignette (3 minutes per question), which includes reading time as well.
There are 3 answer choices for each multiple choice question.
All the 10 Level 2 topics are tested in the both morning and afternoon exam sessions. ​
All questions are equally weighted and there are no penalties/negative marking for wrong answers.​
How difficult is CFA Level 2 vs Level 1?
Having experienced all 3 Level of the CFA exams, Level 2 is certainly much harder compared to Level 1. I think it would be rare to find a charterholder that tells you otherwise!
Although both Level 1 and Level 2 have similar number of pages in the curriculum across the same 10 topics, the amount of depth and detail Level 2 goes into (and tested on) is significantly more. 
Candidates also have to get used to answering the vignettes (mini case studies) multiple choice questions introduced in Level 2. They need to know to answer vignettes efficiently when the vignettes itself can be up to 2 pages long.
That said, passing Level 2 is certainly an achievable goal, as long as you allocated more study time to it vs. Level 1, accompanied with a solid study plan and consistent practice.
What are Level 2 historical pass rates like?
How much does CFA Level 2 cost?
The total exam fees for CFA Level 2 are US$900-1,200, depending on how early you register.
​
There are other optional additional fees to consider, such as physical copies of the CFA curriculum (if preferred), rescheduling fee and third party study materials.
For a full detailed breakdown of total cost, check out our CFA exam cost article.
What are the latest CFA Level 2 weights and topics?
The current CFA Level 2 topic weights are as follows: Ethics (10-15%​), Quantitative Methods (5-10%), Economics (5-10%), Financial Statement Analysis (10-15%), Corporate Finance (5-10%), Equity (10-15%), Fixed Income (10-15%), Derivatives (5-10%), Alternative Investments (5-10%) and Portfolio Management (10-15%).
​What is interesting about the CFA Level 2 topic weights is that it is actually possible for the 10 topics to be tested evenly at 10% weighting each, probably done as a move to discourage candidates from dropping topics.
For those considering using previous year's books to study, it's worth referring to the latest CFA curriculum changes article to check how much the curriculum has changed over the year.
How many hours do I need to study for CFA Level 2?
Can I self study Level 2?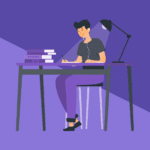 Yes, it is definitely feasible. I self-studied for all 3 levels of my CFA exams, with a basic study notes package from Kaplan Schweser and tons of practice papers.
You'll need to spend time with Level 2 to understand the materials and make time for practice tests.
Discipline is definitely an important factor for those who self study as Level 2 candidates need to do this very consistently to increase chances of passing.
Is there a maximum time gap between CFA Level 1 and Level 2?
Unlike FRM, the CFA program doesn't impose any time limit between levels, nor impose any time limit to complete all 3 levels. I've even heard of one candidate having a 7 year gap between Level 1 and Level 2 due to life events – it is certainly helpful to have such flexibility.
However, candidates may lose momentum and motivation if they take a too long a break between exam levels.​
---
​Here's my CFA Level 2 study plan in 4 months & how to create yours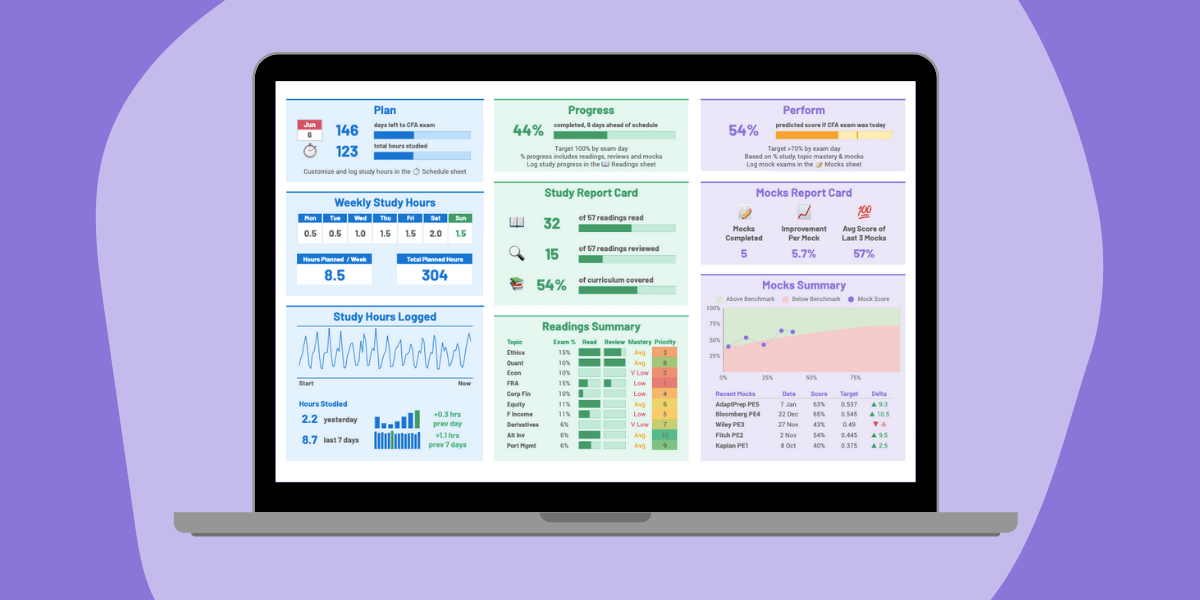 Many years ago, back when CFA exams were still held only in Decembers and Junes, I thankfully found out that I passed my Level 1 December in January.
I registered for Level 2 right away, as well as purchasing the necessary study materials needed, as I didn't use CFA curriculum as my main reference. Chop chop, only 4 months left till Level 2 June exams!
So I passed my Level 2 exam with a crazy full time investment banking job in 4 months (18 weeks to be precise). Here are the details of my study plan, which you can easily use as a reference to tailor your study plan:
Target 350 hours study time for Level 2 preparation:​ With 18 weeks remaining, that implied nearly 20 hours a week of study hours. To make things worse, I had long hours during the work week in banking and simply didn't have the focus to absorb anything after work. So I only could study on weekends, and made time for 10 hours per day on weekends to cover my required time. Of course, my case may be a little extreme, if you can dedicate 1-2 hours on weekdays, that could make things more manageable depending on your life commitments.
Do not skip topics: As mentioned in the FAQ above, the new topic weights for Level 2 mean that it is possible for all 10 topics to be tested equally. However, there are the 'big 4' topics that requires your attention: Ethics, FRA, Equity and Fixed Income.
Don't read Ethics first: I didn't start with Ethics, nor did it last, just in case I ran out of time. Instead I slotted it in between my studies in contrast with a heavier topic and just read through the topics in chronological order (see further below for details). Alternatively, feel free to follow the recommendations on best study order for Level 2 Topics.​
Save the last 4-6 weeks for practice exams & revision: Make sure you have covered the study material roughly once before attempting practice papers. Remember, don't skip topics if you can help it.
Study the 'easier' and 'tougher' topics together: This helps motivation and absorption. For example, it would be unwise to study FRA, Equity and Fixed Income consecutively without slotting in 'lighter' topics like Economics, Ethics for a change of scenery.
Track your study and time progress: I'm not one for detailed study plans, but to ensure I don't lose track of time, I have allocated 5 weeks out of my 18 weeks for practice and last minute revision. This means I have to cover 48 readings of Level 2 in 13 weeks, i.e. 4 readings per week (I like to round up to be conservative). Here's a quick breakdown of my timetable to the CFA Level 2 exam, and what I targeted to achieve each month (you can customize yours with the new CFA exam cycle):

4 months before exam – First half of the month is focused on Quantitative Methods and Economics, which are relatively 'lighter' topics. Second half of the month is allocated for FRA exclusively.
3 months before exam – First 1-1.5 weeks were for Corporate Finance, then 2-2.5 weeks for Equity, with the remaining time for Ethics.
2 months before exam – First half of the month is for Fixed Income and Derivatives. Another week with the remaining time allocated for Alternative Investments and Portfolio Management.
5 weeks before exam – I reserved the last 5 weeks for question practice and last minute material studies on areas that I needed more work on. It is these 5 weeks that I learnt the most, after I started to try out practice questions. Remember practice makes perfect, and I recommend trying at least 6 full papers timed in your overall studies to get the feel of the speed required for exam. I did 3-4 papers in this month, with scores and timing improving gently over the month (first one was an epic fail, as expected).
5 days before exam – I took a 1 week holiday to fully focus on nailing the rest of your practice exams and rereading materials on weaker areas. I also woke up at 630/7am daily to mimic exam conditions whilst taking timed practice exams.
---
CFA Level 2 tips, from my experience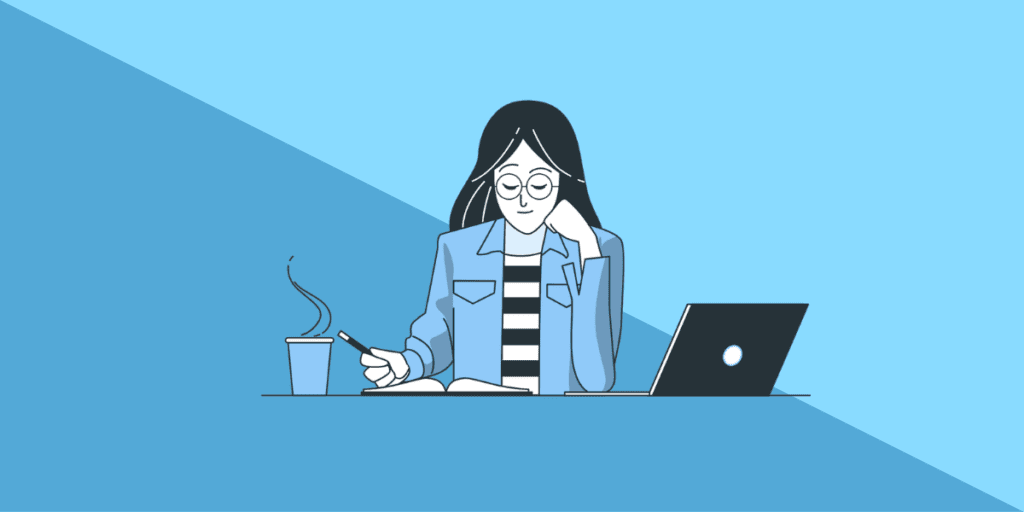 Unlike Level 1, CFA Level 2's format is based entirely on item sets – i.e. "mini cases". Each item set has a short vignette accompanied by up to 6 multiple-choice questions that relate to it.
This slight tweak in format requires an updated approach. In addition to my Level 1 guide and the 10 key CFA Level 2 tips, here are 7 ways to cope with Level 2 that I found extremely useful:
Balance breadth vs. depth – Level 2's materials are vast and more intense, in the sense that there are more calculations-based questions which require application of a concept. On the flip side, this will work in your favour if you focus your energy in grasping key concepts, and test your understanding with practice questions in that topic. Set a fixed time to do this for each concept, and move on to the next one once time is up as there are lots to cover. You need to make sure you've at least understood 70% of all the materials, rather than 100% of half the syllabus.
Make summary notes – While studying for each concept, I summarized my learnings for that concept on paper as well. Do this especially for topics that you find difficulty understanding. It aids memory and you'd be thankful for concise revision notes nearer to the exams.
Save time by skimming questions first – With item sets, a technique that works well in the exam is to have a quick read of the questions in a vignette first. That way, you can then proceed to read the vignette with more purpose and focus in searching for the answer. I found that this significantly reduced the back-and-forth checking between vignette and questions – a super time-saver.
Emphasise keywords – Done in conjunction with the point above, always highlight keywords in your reading of questions and vignettes. With more to read in this Level, you can spot and remind yourself of tricky wordings used and minimize costly mistakes. Some examples include "except", "is not", "most/least likely", "closest to" etc.
Time management – It may seem more relaxing now that there are only 10-15 vignettes with 4-6 questions per vignette in each paper, but believe me the pressure is the same! You don't really have 3 minutes per question, as you need to take into account timing to read the vignette, and they are on average 1-2 pages long. So allot yourself a maximum of 18 minutes per item set, and when time's up, shoot and go.
Take the last 1-2 weeks off work – It's key for all levels to take a week off prior to the exam for last minute drilling. However, this time I added on an additional week of personal holidays for an extra boost. You will learn loads in a short space of time doing practice questions, reading your summarized notes and reviewing formulae. Get additional materials if you find yourself idle. Now is the time to really work for it and not regret.
Plan your celebration – The most fun tip of all. You need to set up a plan to celebrate after your exams, right now. Whether it's a party, nice dinner out, or bungee jumping, it is important to have something to look forward to on days where motivation is lacking. The more outrageous and fun, the better. For me, my vice was having a couch potato evening (yes, wild, I know) with junk food dinner. It became a post CFA exam tradition for me ever since.
---
Long story short, that was my Level 2 experience and some recommended strategies to pass it. Hope you guys found these useful, don't forget to leave a comment below!
​
Meanwhile, you may find my Level 1 and 3 experiences below, along with some other useful articles: