Congrats on passing Level 1, and welcome to CFA Level 2!
Unfortunately, the CFA Level 2 exam is a different beast, with a reputation to be the most challenging exam with the most material to cover. Many candidates failed at this hurdle given the step up in difficulty that is unknown upfront.
That's why we are here: just like our Level 1 tips, here are the top 10 CFA Level 2 tips – a set of golden rules distilled from thousands of experienced candidates and CFA charterholders – that every Level 2 candidate should know.
---
CFA Level 2 tips: Our 10 golden rules, summarized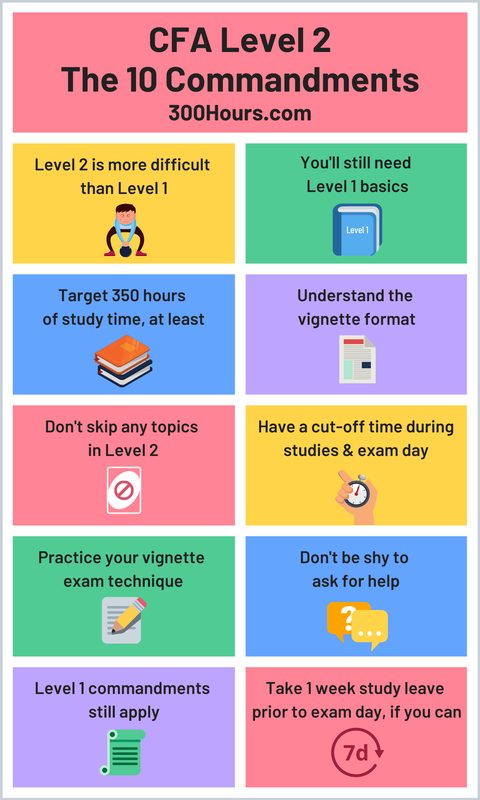 ---
So you have passed Level 1​, and some of you might have found it fairly easy.
CFA ​Level 1 can be easy for some especially if they have a good grounding in finance back in university, or because of the context of their work.
A big mistake would be to assume Level 2 is a continuation of this. It's not.
This is the main downfall of candidates who end up not passing – Level 2 is a big step up in difficulty from Level 1. Candidates who failed often realize their mistake too late in the preparation process. There is a huge amount of material to cover and you'll need to (ahem) level up for Level 2.
Start studying slightly earlier, if possible: In order to cover the vast amount of details in Level 2 materials, it may be worth considering starting your studies earlier (6-9 months before). Unless of course, you passed Level 1 like Sophie and are trying to pass CFA in 18 months, in which it can be done in 4 months (with some determination).
---
#2 – Basics of Level 1 will be needed
When customizing your CFA study plan, aside from considering study hours (see tip #3) and topic weight (see #5), you also need to be mindful of your Level 1 topic strengths and weaknesses.
Many concepts in Level 2 build on basics that are outlined in Level 1 – having a good grounding in Level 1 helps. Some study materials include a Level 1 refresher booklet specifically for this purpose – I recommend hanging on to that. If not, a condensed version of your Level 1 notes would work as well.
Start studying earlier if a your weaker topic is heavily-weighted in Level 2. You'll need extra time on that topic to improve your scores and chances of passing.
---
​#3 – Target 350 hours of study time, at minimum
Level 2 is much harder than Level 1 simply because it is more intense – the depth and detail Level 2 goes into (and tests on) is greater, as it is more application-focused.
​More importantly, candidates need to get used to answering the vignette-style multiple choice questions that is new in Level 2 (see tip #4).
As a guide, a typical Level 2 candidate spent an average of 328 hours to prepare for Level 2 exams. However, we recommend targeting 350 hours of study time as a start to do these properly:
---
#4 – Understand the vignette format (mini case studies)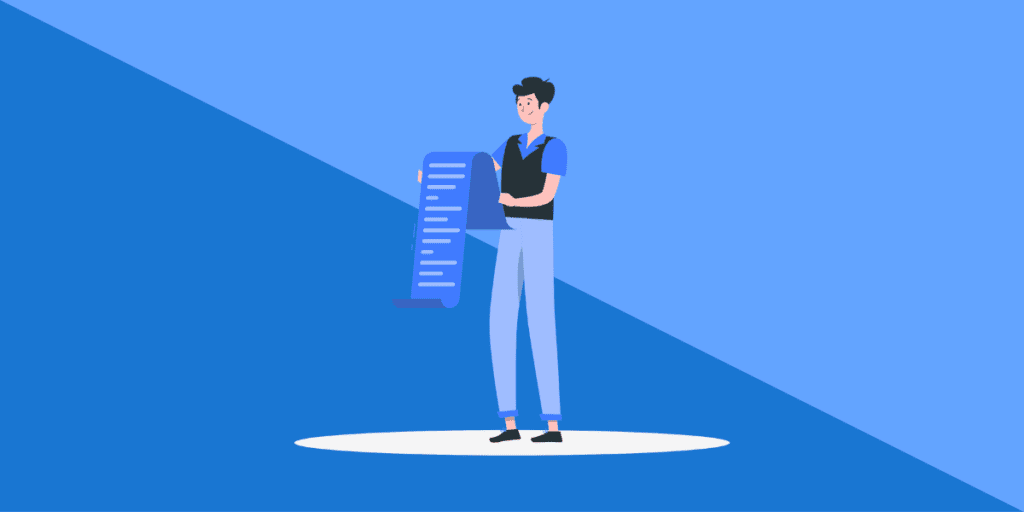 If you remember, Level 1 consists of 180 independent multiple-choice questions across 2 exams.
On the other hand, Level 2 consists of 20-30 vignettes supporting 88 multiple-choice questions across 2 exams. A vignette (mini case study) is typically accompanied with 4-6 questions.
What are the implications of this new exam format?
You don't really have more time per question in Level 2 (see tip #5): It is common mistake of Level 2 candidates to assume have 3 minutes per question for Level 2, instead of the 1.5 minutes of Level 1. While that is technically correct, reading through the vignette (which can be up to 2 pages long) does eat up precious time and requires practice (see tip #7).
Questions are harder due to interdependencies: Adding to the fun, as the questions are now part of 4-6 group, you will see all kinds of nasties such as interdependent questions (e.g. question 10 that depends on you getting question 9 right). This means that questions will be much more in-depth than Level 1, as they have the vignette to include more context to the questions.
Less diversity in topics questioned: Vignettes usually focus around a particular concept. This means that compared to Level 1, the diversity of questions will be much less – 1800 independent questions in Level 1 versus only 20-30 vignettes in Level 2.
But each question is worth more: While skipping topics in Level 1 may be OK (though not advisable), if a skipped concept happened to be central to a vignette in your Level 2 exam, that's potentially the whole 4-6 questions down the drain, which by the way are worth twice the points of a question in Level 1. ​Which brings me to the next point…
---
#5 – You can't afford to skip topics in Level 2
Based on the latest CFA Level 2 exam weighting changes outlined below, it is now possible for CFA Institute to be cheeky and actually test all 10 topics equally!
This means that you can't really afford to skip any topic, and CFA Institute's changes were most likely implemented to discourage this behavior anyway.
| CFA Level 2 Topics | % Weighting |
| --- | --- |
| Ethics | 10-15% |
| ​Quantitative Methods​ | 5-10% |
| Economics​ | 5-10% |
| Financial Reporting and Analysis​ | 10-15% |
| Corporate Finance | ​5-10% |
| Equity | ​10-15% |
| Fixed Income | ​10-15% |
| Derivatives | ​5-10% |
| Alternative Investments | 5-10% |
| Portfolio Management | 10-15% |
That said, all hope is not lost. There is still some (study) method in the madness that is CFA Level 2:
​In your study plan, there are still the big 4 topics you need to prioritize aside from Ethics: FRA, Equity, Fixed Income and Portfolio Management.
---
#6 – Be strict about time management during studies and exam day
As mentioned in #4 above, don't be lulled into a false sense of security regarding time given the reduced questions in Level 2. The time pressure is the same in CFA Level 2 with vignettes to read and go through.
Compared with Level 1, you need to be stricter with time in Level 2 and implement cut-off times:
When studying: It is tempting to go through a topic without a deadline in an attempt to 100% grasp each topic. That is not a good strategy given the vast materials you have to go through. It is better to understand 70% of the whole Level 2 curriculum, than 100% of half the material. When time is up, move on to the next topic, come back to it once you've finish reading through the whole curriculum and have extra time.
On exam day: Each Level 2 vignette comes with 4-6 questions (see tip #4 above). At the start of each vignette, allot yourself a maximum time per vignette and stick to it (i.e. 12-18 minutes max depending on number of question). When time is up, flag the question, choose the best answer and move on. You can always come back to your flagged question when you have extra time at the end.
---
#7 – Practice your vignette exam technique
Reading vignettes can take time, as some will have significant amounts of redundant information carefully inserted in, designed to confuse the candidate and take additional time to sift through.
But with practice, you can learn to size up the whole vignette as a whole and efficiently discard irrelevant information. Here are a couple of useful exam techniques to learn:
Skim questions first before reading the whole vignette – This way, you can then proceed to read the vignette with more purpose and focus in searching for the answer. I found that this significantly reduced the back-and-forth checking between vignette and questions – a super time-saver.
Circle or underline keywords – Highlighting keywords in your reading of questions and vignettes minimizes costly mistakes. With more to read in Level 2, you ca easily spot and remind yourself of tricky wordings used. Some examples include "except", "is not", "most/least likely", "closest to" etc.
---
#8 – Ask for help when you need it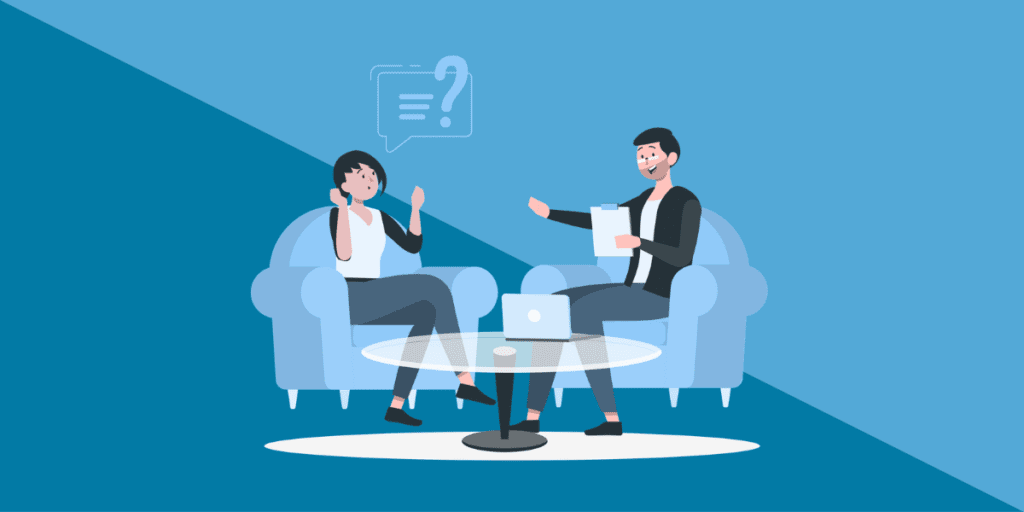 ​With the amount of material to be understood, there will be areas where even after hours of reading up on it, you still haven't a clue what it means.
If you're used to being an overachiever this can be a blow to your ego. Do not let pride get in the way – if you don't understand something, reach out and you will save valuable time instead of trying to understand on your own.
Post a question in our Forum: sometimes a simple, informal way of explaining it is all you need.
---
#9 – Level 1 commandments still apply
Just because you're now attempting Level 2 doesn't mean that you should ignore the 10 golden rules of Level 1.
​With the exception of Level 1 rules #1 and #3 (which are already covered and updated above), almost all rules from Level 1 should apply.
​Refer to the Level 1 tips now.
---
#10 – Consider taking 1 week study leave right before exam day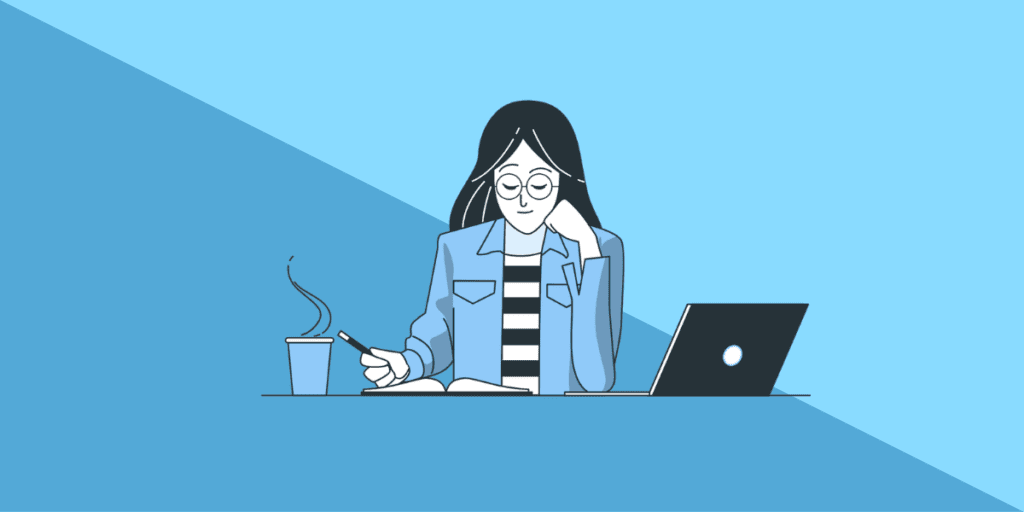 It can be beneficial to take the last week before exams off from work to ensure minimal distractions for last minute studying and practicing.
I personally found that I learned the most in the last few weeks before exams when actively going through practice exams and revising. If you're behind schedule, this is also the perfect time to bunker down uninterrupted to catch up.
This extra time can make a difference between pass and fail – take a week off for last minute preparations if you can.
---
CFA Level 2 is pretty challenging, but the advice above should steer you in the right direction for a solid head start. Any questions? Let me know via comments below and I'll respond personally 🙂
Meanwhile, here are other useful articles that should help your Level 2 preparations: