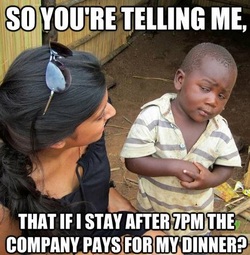 By Sophie
We're introducing a new Career Insider Chats series in our careers section, where you'll get to find out first hand from the members of the 300 Hours Community about their work experiences and insider tips of a particular role.
So to get the ball rolling, I'd like to share my experiences as an investment banking analyst back in 2007-2009…

So what's your official job title, and where do you work? 
M&A Analyst in Financial Institutions Group, Merrill Lynch (2007-2009)
Where are you based?
London, UK
Can you explain what you and your team do in more detail?
So I was in a large team covering UK financial institutions (banks, asset managers, life and non-life insurers, wealth management firms). Mainly we keep our clients up to date and with the latest mergers and acquisition (M&A) opportunities and act on their behalf (if appointed) to value, negotiate and execute the transaction. It involves building a long term relationship with the client, understanding their strategic and growth objectives, and advise and run the process of purchase or sale of business assets. We work closely with the capital markets team, accountants and lawyers as quite often there are fundraising to be done for an acquisition.
Can you describe a typical work day in your life?
It starts slower in the day (unless you've a deadline), and gets busier in afternoon/evenings. In short, it's difficult to have weekday night plans, you'll disappoint people coming late or exhausted all the time. Sometimes on a weekend too. The hours tend to be longer (c.12 hours on average) than other market-based teams in an investment bank (e.g. capital markets, trading or sales) because you tend to get work near the end of the day (4-6pm) when your director comes back from a day of client meetings, usually requesting for a quick turnaround time.
How are the hours like, on average?
In general, long. 12 hours on average for a not-so-bad day. So yes, be prepared for the long hours.
Is it good money? What's the range of base and total compensation in your industry?
Yes, the pay was good in absolute terms. On a per hour basis it's probably worse than the rest! Things may have changed now with the crisis, but generally first year analyst starting salary is around £37-42k in a Tier 1 Global Investment Bank in 2007/2008. This excludes bonus which vary year on year really.
Are there any extra perks, monetary or otherwise?
Well, you get meals and transport covered by clients if you're working late on their projects, decent benefits.
---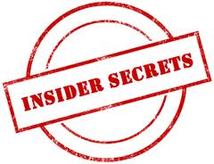 What would an aspiring candidate need to have to be great for a role like yours?

As a junior analyst, you need to have:
Computing skills (Word, Excel and Powerpoint etc). Hours will be saved if you are a master in automation (Powerpoint, Excel) – there will be lots of slide updating for market data.

Superb attention to detail – you'll quickly learn to notice different font sizes, double spacings, colour differences, misspellings etc in no time. 

Analytical and financial modelling skills. The specific metrics depends on the sector you cover, but the fundamentals are the same for valuation.

Never give up or get discouraged. Often your finished masterpiece presentation won't get the attention it deserves. 

The ability to present complex information simply (most of the time clients only read summary slides).

Lots of energy for the volatile long hours especially when you're on a live deal.
So who do they tend to hire into teams like yours?
Graduates from good universities around the world. It's more of how you perform in the interviews, academic background is just for the initial screening given the vast amount of applicants.
How's the interview for the job like?
It can vary quite a lot, but I suspect hasn't changed much from 5 years ago for junior graduate hires. It consists of initial phone interview with HR, then invited to a full assessment day where you do numerical tests, group exercises and have 2-4 separate interviews with people separate teams. It's quite taxing but can be an eye opening experience where you meet lots of people from different teams and learn more about what they do.
What is the career progression like in your role? What are the usual or target exit opportunites?
Normally you are an analyst for 3 years before progressing to an Associate (another 3 years) before becoming a VP. The VP to Director and the Director to Managing Director jump is less clearcut, probably a mixture of deals done, office politics, competition and opportunity.
The good thing about this role is there's lots of related exit opportunities: you can go to corporates (in-house corporate finance or strategy teams), private equity or hedge funds. Some chose to switch to equity research too since they have transferable skills anyway.
What would be your advice to aspiring candidates targeting your role or industry?
Be prepared for the long hours, and make sure you choose a sector you like. Else the long hours are a bore.
---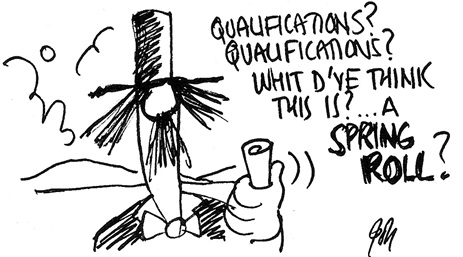 Any qualifications that stand out?

Not a necessity as it can be learned on the job. Candidates come from a various backgrounds, some have ACA,
MBA
or
CFA
, others are qualified lawyers or even doctors (for healthcare team). As long as you're decent numerically and can present yourself well, willing to learn and work long hours, that's a good start. That said, I found that CFA's FRA section was extremely helpful for grasping the valuation basics that I didn't have from university studies.
So how did you learn about the CFA exams, and why did you decide to go for it?
It was it the middle of the economic crisis, I thought it was an affordable and credible qualification to go for. See this post for more details.
It must have been tough preparing for the CFA exams with your job and social life. How did you balance that?
I tried to finish most of my work on weekdays, leaving weekends free to study, exclusively. Didn't have much time for a social life, I guess that wasn't much of a balance!
Did your firm support you in your CFA effort – perhaps some study leave, or sponsoring your study materials?
Yes, they did sponsor the study materials and 1 week of study leave.
Did you study on work days? How was your study schedule like during work days?
No, I didn't have time!
Do a lot of people in your area take the CFA exams?
There are some, but not much. I'd say 10-20% only. Mainly due to lack of time really.
Has taking the CFA exams helped you or your colleagues in their career?
For me, yes. I didn't learn finance in detail in university, so the valuation and finance concepts made more sense with the CFA studies. On the job, sometimes there's not much time to think, let alone learn, with such harsh hours.
Would you recommend the CFA exams to others in a similar role?
Yes! I think it'd be especially useful for those from non-finance background.
---
I hope you found this useful, do let me know if you have any questions in the comments below. Happy to help!