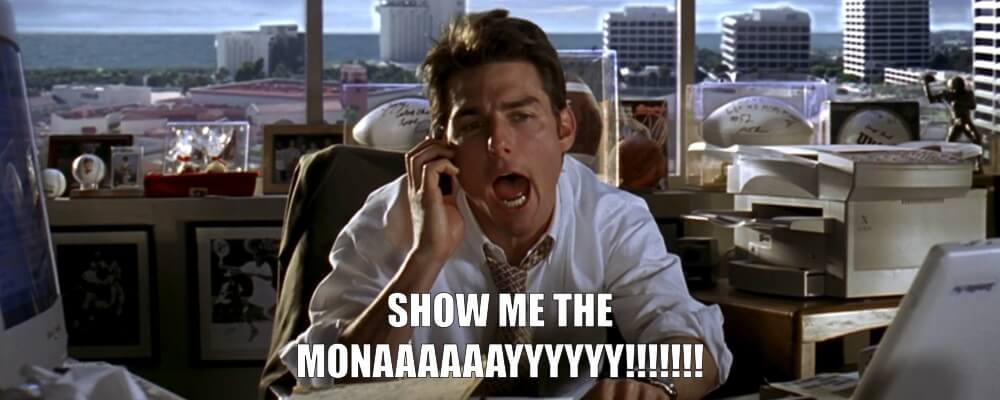 By hairyfairy (with input from Arbitrageur)
Portfolio management is one of the most sought-after roles in finance. Trusted with (sometimes) billions of dollars, a portfolio manager makes investment decisions for high net worth funds or institutions according to their risk appetite and other preferences.
It's also one of the most relevant job profiles to CFA®️ exam candidates. And as I've had a few years' experience in this field, here's my guide to navigating the field and building a successful career in portfolio management.
What is a Portfolio Manager?
A portfolio manager makes key investment decisions on behalf of their clients, usually large funds or institutions. They work with research analysts according to their investment style to identify good investment positions. Research analysts do the heavy lifting in determining investment opportunities based on their investment styles, but the portfolio manager holds the final judgement (and responsibility) on investing their clients' assets.
What are the skills and qualifications needed?
There is no single required academic profile to become a portfolio manager, although a strong mathematics and science background would certainly help. Undergraduate degrees focusing in areas like economics, math, accounting, computer science, engineering, physics would be a plus.
Prior experience also helps a lot in portfolio management. If you're just starting to look around and have no prior experience, make sure you tune your CV to maximize your relevant experience and skills. Alternatively, internships can also be a great way to accumulate experience.
A CFA charter definitely helps a lot – it demonstrates a strong grounding in both technical knowledge in investment management as well as ethics.
What should I consider when looking at different portfolio management options?
When considering portfolio management roles, you should research each opening carefully. Besides obvious aspects like skills required, salary and location, you should also look at:
Who will be your clients? Portfolio management clients vary widely, and can include

retail or mutual funds, institutional funds, hedge funds, trust and pension funds, and commodity and high net worth investment pools. Your type of client will influence your risk profile, investment style and client management requirements.

What is the firm's investment style? Styles can include growth or value styles, a focus on hedging, small or large cap specialities

, a high focus on quantitative techniques, so make sure your skills are well-suited to your target firm's main investment style.

What is the size of the fund? Fund sizes can vary a lot depending on client and firm, so it's useful to have an idea of the size of the managed fund of your target role. Fund size is also a good tool to gauge the suitability of the role for you. If you're just starting out in portfolio management, obviously don't expect to be managing the Yale endowment on your own just yet.
What's the interview like?
This obviously differs from firm to firm, but there are a few basic question categories:
Fit questions: These are your standard interview questions, such as:

'Why do you want to be a portfolio manager?', 'What is your biggest strength / weakness?', 'Why do you want to work in this firm?'. Research your target firm and role heavily beforehand to do well.

Technical questions: This can be knowledge-based questions or calculation problems. Reading up on beforehand on the investment style of the firm will help, and if you're a CFA exam candidate this will hopefully be right up your alley as well. The best way to ace these types of questions is to simply be as prepared as possible. But if you really are stumped, be honest about your doubts and chances are your interviewer will help you out.
Investment decisions: These are questions with a theoretical scenario, such as what would you do if you had $1M to invest for your grandpa. The interviewer may also use a current issue from recent news to set their example, and ask you what would you do if you were the portfolio manager in that situation. The purpose is to test your rationale and decision-making abilities. Remember that it's not about making the right decision (there rarely is a one 'right answer'), but to decisively progress in your thinking and make your logic clear to your interviewer. A lively discussion should be the ideal outcome of questions like these.
Brainteasers: How many tennis balls would fit into this room? How many times does the hour and minute hand overlap on a clock in 24 hours? How many piano tuners are there in the UK? You get the idea.
You can also get interview tips here:
What are the hours like?
How long the hours can be depends significantly on how driven you'll want to be at your role. However, a portfolio manager's hours would be a lot better than in say investment banking or private equity. A rough range would be from 45 (slacker, happy to manage a simple portfolio and barely make a bonus) to 70 (hungry and gunning to become a lead PM) hours a week.
What is the salary like?
Larger firms can pay less, as they have more overhead and are more reluctant to cut underperformers. The obvious benefit is greater job security at the expense of lower and tighter bonus ranges. A top PM might make only 30% more than one who's average, and even the bottom quartile may get a scrap.
Base range: $100k-175k; Bonus range: 50% – 200% of base depending on firm and individual performance. Again – firm performance matters way more at big firms.
I'd like to ask another question about portfolio management.
I've tried to cover most bases, but if you have another question, please feel free to comment below and I'll respond!