What is CFA good for, exactly?
Somewhere along the way, in the haze of studying, you may wonder whether the CFA journey is worthwhile, or why you even took it in the first place.
It's not surprising that a large proportion of CFA Program candidates cite career development and advancement as a reason to register for the CFA Program.
But while the CFA Program is rigorous, prestigious and is a good indicator on your resume, is it suitable for your career path?
---
CFA charterholders' typical roles and employers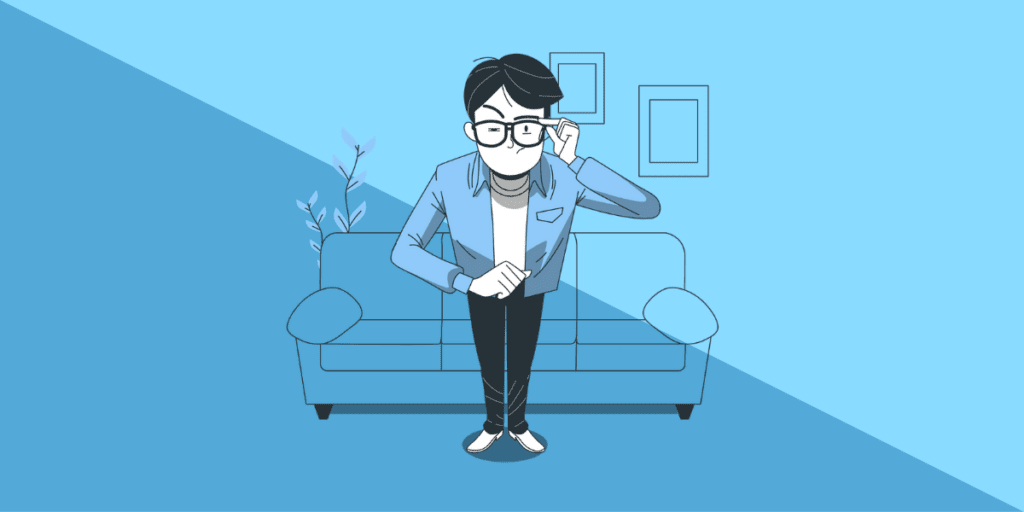 To answer this question, the first port of call is to have a quick look at what current charterholders are doing and their typical employers.
The chart below summarizes the job roles that are held by CFA charterholders.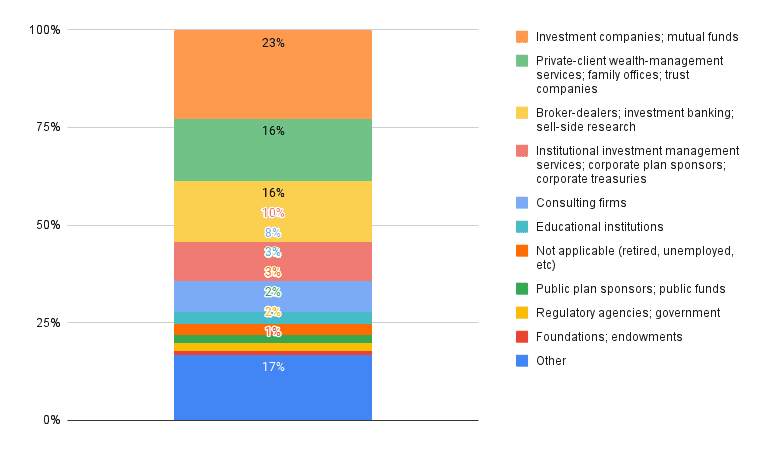 ​As expected, Portfolio Managers (Asset Management) and Research Analyst roles top the chart – the CFA charter is an investment-focused qualification after all.
Both these roles cover 36% of the sample of CFA charterholders out there, meaning that while not mandatory for these roles (yet?), the CFA charter is quickly becoming the de-facto qualification for asset management and investment research roles. You probably knew these though.
What is interesting is actually the remaining 64%: from consulting, corporate finance, wealth management, investment banking, trading, accounting etc – there's a broad variety of roles where CFA Program knowledge is relevant and applicable.
The huge 30% categorised under "Others" reinforces the breadth of the CFA charter. Fundamentally, working in finance usually relates to valuation of some kind of assets, which is one of the key concepts we learn in this challenging qualifications.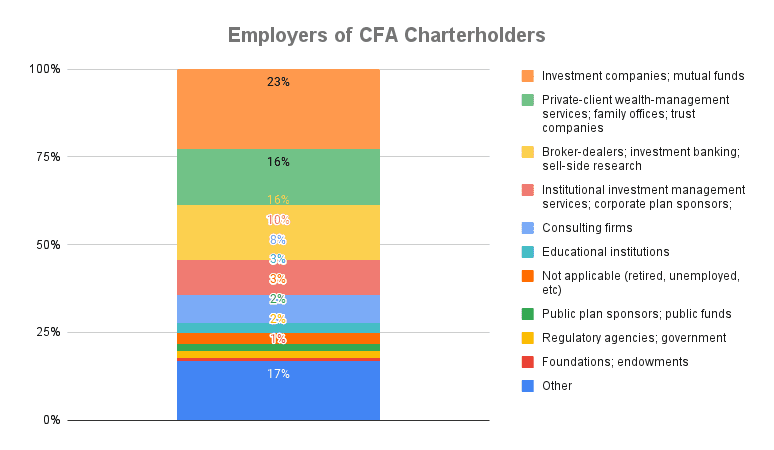 The chart above shows the types of companies that employ CFA charterholders.
Typical institutions are from the finance/investment sectors (e.g. banks, family offices, asset management firms).
However, what one may miss again is the other sizeable 25% of sectors that is outside this 'typical' finance sector (e.g. corporates, endowment funds, regulatory agencies, accounting firms, insurance firms).
---
So, is the CFA charter suitable for me?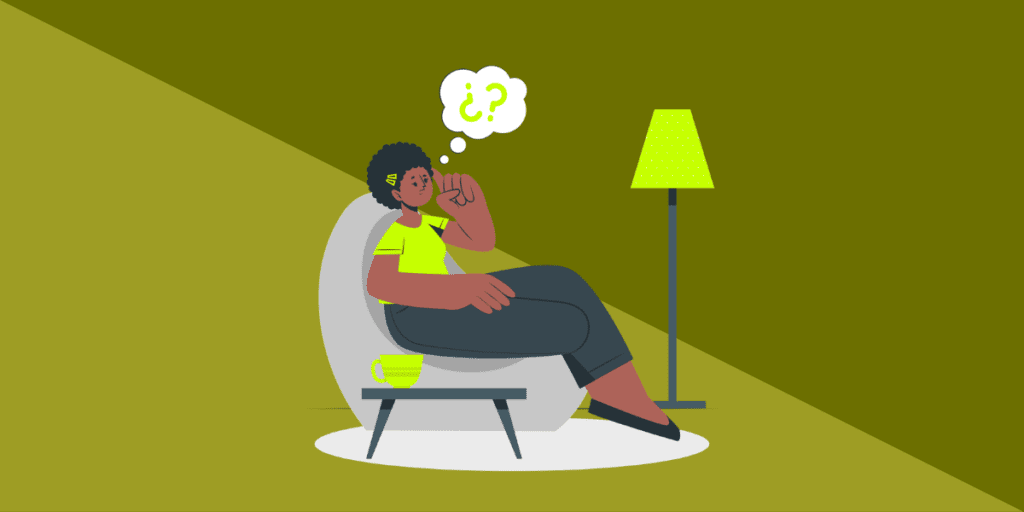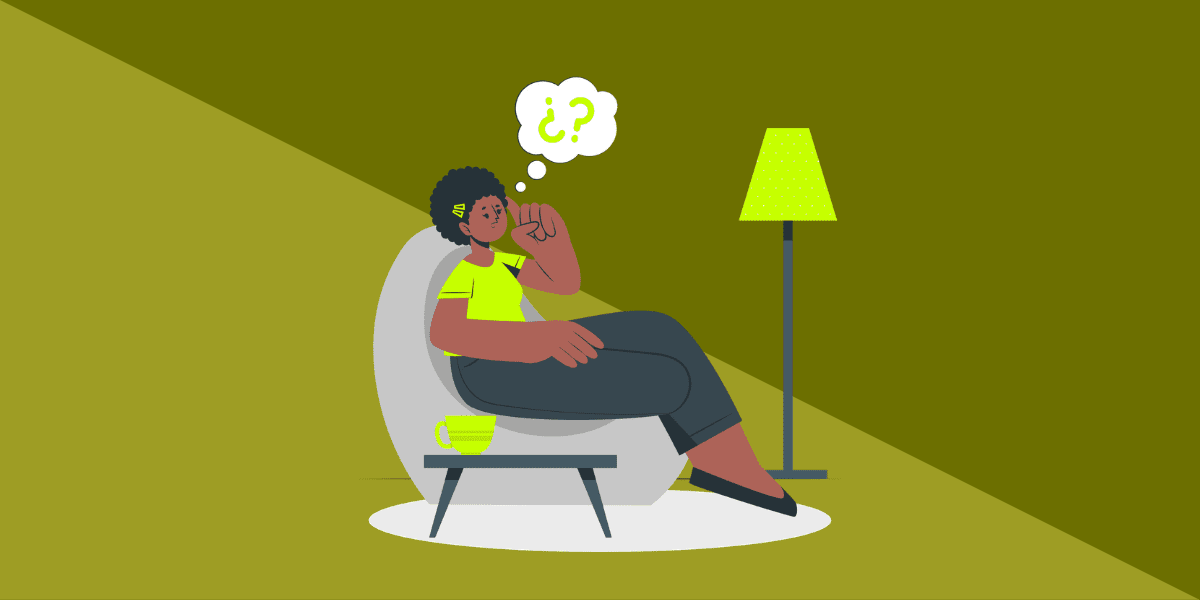 So, would CFA charter work for you? It depends on your circumstances: what role you're currently in, what's the targeted role, years of experience.
Here are the key points to remember:
The CFA charter is globally recognized and highly relevant for finance-related roles. Regardless what sector you're in, as long as you're valuing some kind of asset, assessing risks of an investment, compiling analytics, determining return on investment on a project, projecting future performance of a firm or looking over annual reports of companies etc – it's highly likely that the knowledge obtained from the CFA charter would be useful.
It also depends on your ability to sell the relevance of your qualification to your role (and your potential employer). There is an extraordinary amount of flex you can command as long as you are willing to put effort into persuading the right people.
---
If you're looking for a new role, good luck for your job search and interviews! Do share your experience (so far) in the comments below.
Meanwhile, you may find these related articles of interest: