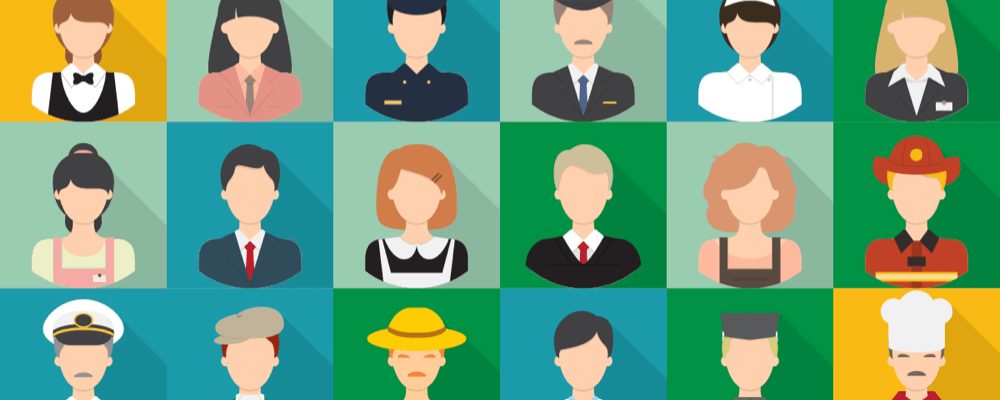 By Mike
Whether you're just considering the CFA charter, halfway through the CFA program, or already a fully-fledged CFA charterholder, you may have wondered at some point – in which exact industries do CFA charterholders have an advantage?
The strong point of the CFA charter is that as far as financial services are concerned, it's more or less always a plus to have the CFA charter. CFA charterholders are welcome wherever investment decisions are made.
However, there are segments of the financial industry that strongly desire CFA candidates or charterholders, and that also shows in their hiring preferences.  This article details typical company profiles that CFA candidates and charterholders would be a strong asset, and how the CFA curriculum complements the job.
CFA charterholders are welcome wherever investment decisions are made.
Asset Managers
Asset management firms help their clients invest their pooled funds according to set financial goals., so a good asset manager is able to pair their clients' needs and risk objectives with the right investments. The CFA program specifically focuses on skills needed to make investment decisions on behalf of clients, so it's no coincidence that many Ethics questions in the CFA exam use asset management firms as examples.
Portfolio Managers
Portfolio managers help clients establish an investment strategy based on their individual goals and make investment recommendations or decisions based on those agreed strategies. Not only does the knowledge and skills obtained in the CFA program relevant to portfolio management, portfolio management is literally half of the CFA Level III curriculum, and has significant presence in Levels I and II as well.
Research
Analysts at research firms analyze, develop and communicate insights of securities that they cover to their clients. Information includes the value risk and volatility, with recommendations to buy, sell, hold, or even sell short. Analysts can also use terms like 'overweight' (buy more) and 'underweight' (sell off). Sell-side research is performed typically by investment banks and independent research firms for their clients, but there is also buy-side research, where analysts perform research for their firms own investment objectives.
A CFA qualification would definitely be a strong asset to boost a research analyst's career path, especially if you're joining as a graduate or on a junior level, without the benefit of extensive industry-related experience.
Investment Banking
Investment banks best known as underwriters or issuers of securities, in addition to other activities such as support for mergers and acquisitions, market making and trading. As financial valuation is key to most aspects of investment banking, the CFA charter and curriculum is a strong addition to an investment banker's skillset.
You can read about the experiences of an investment banking analyst here.
​Corporate Finance
Large companies typically have corporate finance teams, focusing on managing corporate funding and the capital structure of their company. Investment management and analytical skills are key to strong corporate finance teams, so the CFA charter is also a natural fit here, offering a buy-side career option to CFA charterholders.
Business Development
Business development is a bit of a catch-all term for projects to add business value to an organization, either through:
Organic growth – sales, marketing, project investments
Relationships – forming partnerships and alliances
Inorganic growth – mergers and acquisitions
Business development professionals are constantly evaluating options available to them and their businesses, making decisions on which avenues to invest their resources. Although business development can span beyond the curriculum covered by the CFA program, financial analysis is a key part in most business development evaluations. This is especially relevant in business development teams that focus mainly on mergers and acquisitions and project investments.
Venture Capital
Venture capital firms, or private equity in general, benefit from having CFA charterholders on their team. CFA-focused skills are useful in two main aspects:
Valuing potential investment options
Developing and executing exit strategies, such as moving a company to IPO or divesting
Brokerages
Brokerages carry out trades on behalf of their clients, but they also perform substantial financial market research and recommendations on their own, making the CFA curriculum highly relevant.
Business Law Practices
Most of the financial activities mentioned in this article require legal support. Therefore the CFA program is also a valued qualification in business law – perhaps more so, as lawyers with a CFA qualification is usually a lot rarer. However, if you're thinking of pursuing the CFA charter as a corporate lawyer, you should bear these in mind:
Studying for the CFA program can be a challenge, as you'll have a demanding job, but not necessarily the benefits of having work-related knowledge to supplant your CFA studies
Your experience as a corporate lawyer may not be counted as relevant work experience to qualify for the CFA charter – meaning once you've completed all three CFA examinations, you still may not be able to officially earn the CFA charter
… and more opportunities can be found in any profession
The options listed in this article are by no means exhaustive. Remember that whenever investment decisions are being made, your CFA qualification will be prized. Be creative in making your CFA qualifications work for you – sometimes you'll find that the further you move from traditional career options for CFA-qualified professionals, the more valued your qualifications can be.
What career options are you considering at the moment? Let us know, and post any questions you have in the comments below!