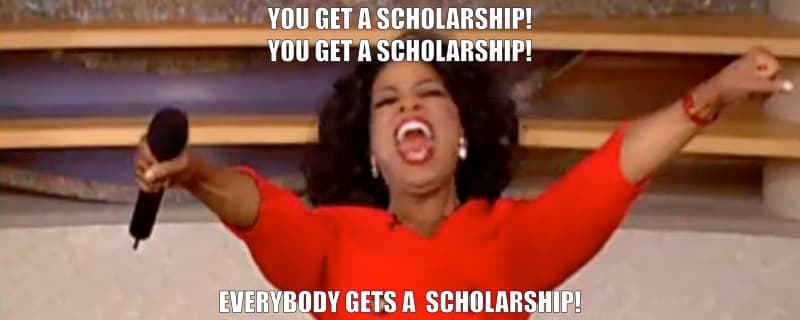 Eligibility for the 300 Hours CFA Exam Scholarship
Which candidates are eligible for the scholarship? Pretty much all registered CFA exam candidates. December 2019 will be the first eligible batch of candidates for the 3H Scholarship. June 2020 candidates can also apply now.
Are the scholarships open to all CFA exam levels? Yes – you can apply regardless of which CFA exam level you're registered for.
What is the scholarship evaluation criteria? We aim to award scholarships to the following CFA exam candidates:

Active 300 Hours members, such as regular readers and forum members
Candidates that genuinely plan well and put in proper effort to prepare for the CFA exam

It does not discriminate by

age, education, work experience

Do I need to pass to qualify for the scholarship? Although scholarships are awarded after results day, the scholarship does not factor in pass or fail results into the selection criteria. We do require you to send in your results and registration details so that we can verify that you've attended your exam.
What the 300 Hours CFA Exam Scholarship covers
Application deadlines for the 300 Hours CFA Exam Scholarship
There are no real deadlines for this scholarship. You can apply as long as you are a registered CFA exam candidate, right up to your CFA exam day.
How to apply for the 300 Hours CFA Exam Scholarship
Start the application process now by completing the form here – it should take less than 10 minutes to complete.
Our ideal scholarship recipients are active 300 Hours members that have tried hard to prepare and pass the CFA exams. We do not discriminate by age, education, work experience or exam result.
After your CFA exam results are announced, you'll receive an invitation to complete your application process.
If you're successful, we'll be in touch!
When will scholarships be awarded?
Scholarships should be awarded about two months after
your CFA exam results day
. This should be:
Around mid-October for the June exam applicants
Around mid-March for the December exam applicants
How many scholarships will be awarded?
The number of scholarships will vary depending on our resources and the number of applicants. In general, more applicants will justify more scholarships being awarded.
​300 Hours CFA Exam Scholarship Rules
300 Hours shall award scholarships in its sole discretion. All decisions are final.
Awards may not be sold, transferred or assigned.
You cannot be eligible if you are already receiving sponsorship from any other source.
Scholarship applications will include some candidate survey questions which must be completed.
Scholarship applicants consent to their pass/fail results being shared with 300 Hours. We will not share your results with anyone outside of 300 Hours.
If you receive the scholarship, you may be required to complete an online questionnaire, which may be used in 300 Hours articles or future scholarship communications.
You need to be able to prove you've completed the actual exam – you will be required to send us your results for verification.
Please try and use one common email address with all your communication and registrations with 300 Hours and CFA Institute. This will help us ensure we're taking all your activity into consideration for the scholarship.
Good luck! If you have any questions about the scholarship, just comment below or send an email to scholarships@300hours.com.