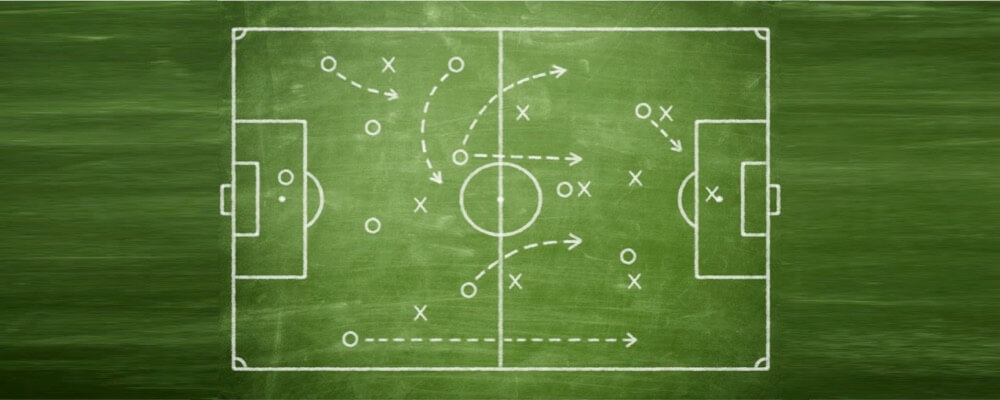 By Sophie
You've been consistently working hard studying, trying end-of-chapter (EOC) questions, and perhaps even attempted some practice exams already.
With 1 month left to go, a little structured plan goes a long way.
Why? Because this is the period where your learning rate is the highest, when you are actually tested to apply what you've learned so far – and more importantly – the opportunity to identify and fill the gaps in your knowledge, just in time for the exams. It's what you do in this last month that makes a difference between a Band 10 and a Pass.
So here's a game plan to make the most out of the 1 month remaining – to eat, sleep, live and breathe CFA until the finish line!

What Stage Should I Be In Now?
By now, you should be in the final stages of your revision. By this I mean:
Completed (at least) one thorough reading of the whole syllabus, or almost done with this;
Tried most EOC questions as you went along;
Have not started on practice exams, or at least haven't started attempting them proper exam-style.
If not, you need to wrap things up ASAP, either skimming through the study sessions remaining, or noting the sections you haven't got time to revise for now and come back to it later. Basically, you need to start the Battle Plan below on time (i.e. first week of November), to allow yourself ample time to prepare for the CFA exams effectively.
The 5 Step Battle Plan
#1. Resource Planning
If possible, take 1 week off work prior the exam. This can be a study leave allowed by your kind employer, or use your personal holiday allowance to do this. You need to be focused and not be further burdened by work stress and obligations especially the week before exam. I've done this since Level I and it has worked wonders.
How many practice exams do you have? Years of candidate experience and data from CFA Insights recommends ideally aiming for 6-7 sets of practice exams (including CFAI mock paper) as a "sweet spot". The goal is do 2 full papers a week, and leave 1 for the last week. The rest of the time would be filled with revisions or trying out practice questions in areas you're weak at using question bank.
If you're thinking which practice exams to be considering or check out the latest offers, you can read our Practice Exam Guide.
#2. Practice
Find a quiet area where you can focus without distraction. Let your room mate or family know that you're taking an exam and should not be disturbed.
Try your first practice exam in a day, preferably timed as per exam condition – one morning and afternoon session, 3 hours each. Have your lunch break in between, of course.
Watch your time carefully while going as quickly and as accurately as you can. Stop strictly once the 3 hour time is up.
#3. Review
How did you feel that practice exam go? It's important to note your thoughts on how it went prior to grading the paper – this will help you better assess your own performance as you work through your practice exams..
Then, check your answers. How does this compare to your perception of how the paper went? What did you think went wrong, and what could have been done better? Note these down too.
Allocate time to review sections you don't quite understand. Refer to your notes, or if that fails, have a discussion with other candidates in the 300 Hours Forum.
Doing, checking, revising a set of practice papers should take a full day. Your brain will feel like mashed potato after that – it's OK! Don't fret if the practice paper went awry, it's learning from the mistakes that counts. Make those mistakes now, and never repeat them in the actual exam.
So, every week there will be 2 "hardcore" full days of attempting practice exams under timed conditions. Other non-practice-exam days are more flexible: you can use it to revise your notes, try more practice questions, or go through the areas you're particular weak at (you know this from the data of your practice papers, or for full detail from thousands of data samples, you can check out CFA Insights).
#4. Repeat (x 3 weeks)
Simple as that. Every week you have your routine of doing 2 full practice papers, interspersed with revision, some practice questions and of course some fun.
Here is where the cycle of continuous improvement kicks in. Your constant hard work in filling and patching up the knowledge gaps would be reflected in higher scores and better time management. You are getting used to exam conditions, and with a bit of luck, you'll be more aware of your exam time.
#5. Rest
It's not just about all work and no play. When the exam approaches, your health is a major influence on your exam performance, so make sure it's in tip-top condition.
Try to achieve a balance here and sprinkle some relaxing activities in between such as listening to music, go for a run or having a nice meal with some friends and family to de-stress. You need this to not burn out, especially at this time of the preparation.
Getting enough sleep and maximising sleep quality is important too, especially when time is scarce. Finally, eat well, because our body and mind is akin to an Excel model – no matter how awesome they are, if you input rubbish, the output would be rubbish too.
It's up to you now!
I wish you all well in the final month of preparations! If you need any help, I can be found in our online forum with other candidates. So do drop by and start a discussion, moan, or just to say hi! I'd love to hear from you 🙂