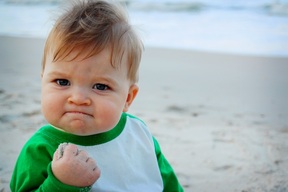 Results format – what are all these categories and bands?

The CFA Institute does not publish your detailed score. You receive a Pass / Fail grade and in the case of a Fail, an additional Band 1-10 score (10 indicating the closest to a Pass grade). You will also receive a categorical score on your exam topics – just 3 categories: 0-50%, 51-70%, 71% and above.
Can I estimate an exact score? Or see how I did relative to other candidates?

You can! Remember that you can get further analysis on your individual result by using our free Analyze Results tool. Just enter your details and a detailed analysis will instantly be delivered to your inbox, or using the form below.
The tool may take some time to process your result due to traffic, but it'll get there. Please click submit only once!
I didn't pass 🙁

That really blows. We've gone through a few failures ourselves, so we understand how crappy it is to push yourself through all this hard work only to not get through.
Here are 5 steps to make the most of this experience
.
I'm thinking about asking for a retabulation.

If you're not satisfied with your results and wish to request a retabulation, note that this is only a technical check to ensure that your paper was graded correctly with no mistakes. It is not a subjective reconsideration of your case so only request one if you think there has been an error in the grading process.
It's highly unlikely that you'll be upgraded to a pass as a result of retabulation – we've never heard of it happening, to be honest.
I have another question!

Our team of charterholders is at hand today at the Forum – just post your question there, or simply put it in the comments below! We'll get back to you in a jiffy.
How were your results today? We'd be happy to hear about them below, and remember to get detailed analysis from our Analyze Results tool!