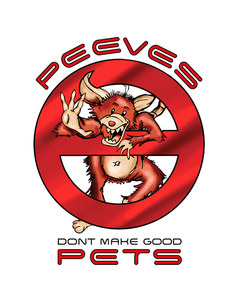 By Rachel Bryant, author of Direct Path to the CFA Charter
My sister is a recruiter for financial companies, which has made for some interesting and sometimes humorous conversation at family gatherings. When I told her that I write for 300 Hours, she jumped at the chance to share some of her and her coworkers' recruiting pet peeves. Since many CFA charterholders switch jobs soon after earning the charter (or during the lengthy CFA program), I decided to take a hiatus from CFA exam advice today to pass on her insights.
Recruiters are the job gatekeepers. Whether you are working with internal recruiters from the company's Human Resources department or third party recruiters, almost every job seeker must first go through a recruiter. So, don't annoy them. You want to be on their good side.
After an unscientific poll of my sister and her fellow recruiters, we came up with the following list of "don'ts" when working with recruiters. Once you know what to avoid, recruiters will see you as a ray of sunshine. They will be more likely to put you in front of hiring managers, which is your ultimate goal. Conversely, all recruiting firms maintain a blacklist of candidates who they will never work with again. You want to stay off of that list by avoiding these pet peeves.
1: Don't lack a sense of urgency
Time is everything in this business. This is not a first date—you do not need to wait a couple days before calling the other person back. If a recruiter reaches out to you, respond in the same day. If a recruiter says the manager is currently interviewing and the recruiter needs to submit your résumé immediately, try to do everything you can to send it that day, or in the early morning before business hours start. A quick job seeker is an employed job seeker.

2: Don't submit your résumé in any format except Microsoft Word
Résumés should never be submitted in PDF or any other non-Word format. (I have been guilty of this—I thought a PDF would protect me from people fiddling with my résumé. Turns out, you want the fiddling!) With a Word document, the recruiter will scrub your personal contact information off of the résumé before submitting it, which is a business-as-usual recruiting practice that protects you and the recruiter.
Also, the recruiter will do a courtesy check for errors and formatting inconsistencies. This is free résumé assistance; take it. Finally, many companies' computerized résumé reading systems can only read Word documents; any unreadable documents, such as PDFs, are thrown out from consideration. The great thing about working with recruiters is that your résumé skips this computer scanning step and goes straight to a human but, still, this is good to know for those jobs to which you submit yourself.

3: Don't be afraid of the phone
Recruiters prefer telephone conversations over email. They spend all day, every day on the phone. As my sister says, "Unless we have spoken before and I am asking you for something specific that you can easily answer more quickly in an email, call me back. Calling is almost always more efficient especially for an initial conversation, setting up an interview, giving feedback, etc. If you need to email back, set a time for a follow up call if possible. This shows that you are committed and not scared to talk to people or hiding behind your email."

4: Don't call every day asking for updates
Recruiters might like talking on the phone, but that does not mean that they want to be pestered. As my sister says, "Trust me, as soon as I have an update, you will be the first person to know; good or bad news."

5: Don't refuse to talk through your experience because the recruiter "has your résumé"

Some people lie on their résumés, which is often uncovered when they are asked to speak about their experience (though I would not expect this of CFA candidates as we tend to be an ethical bunch). On a happier note, candidates sometimes discuss things that are not on the résumé but that the hiring manager would love to see added. Always be willing to talk through your experience. Try to impress your recruiter just as you would an interviewer.
Look out for 5 more pet peeves in my next post

Now that you know some of these recruiter pet peeves, you can keep recruiters happy and take one step closer to converting your CFA candidacy or charterholder status into a new job! This is just Part 1 of the series – I will be writing about 5 more in Part 2 soon.

How is your job search going? Or what kind of job do you hope to get when you complete the CFA program? Post in the comments below!