It's quite common for individuals who start off as engineers to think about switching to finance. I'm one of them, by the way.
Despite seemingly different disciplines, a background in engineering equips one well with an analytical mind, which is a highly transferable skillset to financial roles. But just how easy is it to switch from engineering to finance, and is it a worthwhile move?
Whether you're an engineering student, a recent graduate, or are already working in the sector and are thinking about making the jump to a finance career, let's take a look at what you need to know to help plan your next move and change careers successfully.
---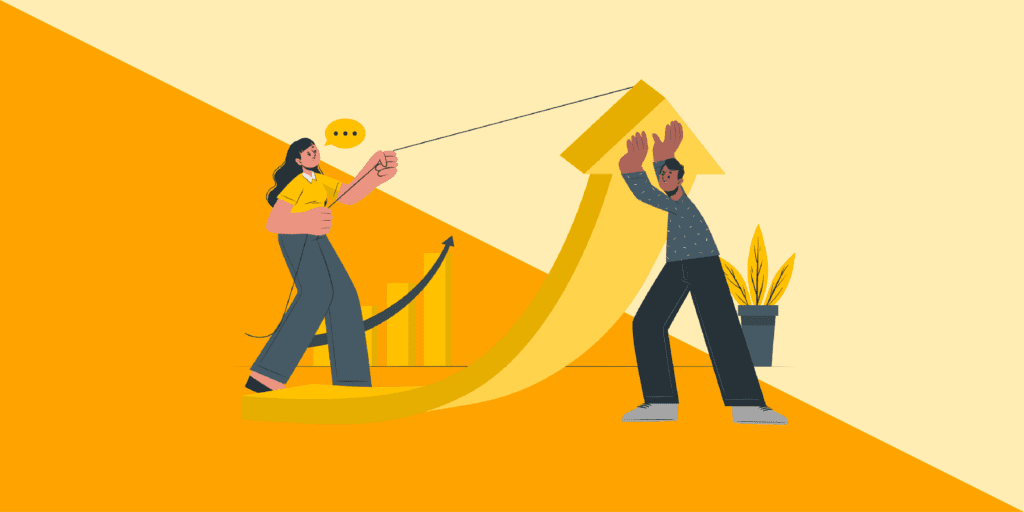 Why change careers from engineering to finance?
Some categories of engineering offer a more logical route into finance than others.
For instance, a 2018 study showed that 4.9% of engineers went directly into finance on graduation. Computer science engineers switch to finance at the rate of 7.4%, while just 1.8% of civil engineers make that change.
However, you might find a variety of circumstances influencing your decision to change careers.
Salary & earnings potential
Engineers in the UK who have risen to higher management positions can usually expect to earn around an average of £58k per annum. By comparison, senior posts in finance, such as traders or consultants in mergers and acquisitions, can enjoy significantly higher salaries.
Yet it's not just the base salary that's attractive. Finance is well-known for paying enormous annual bonuses. For the roles highlighted above, these could be up to 100% of your base salary.
In other areas the difference is not quite so clear cut, at least for entry level positions. If you graduate from a leading school and land a job as an engineer at a top US based tech firm, for example, then you could expect to earn a starting salary of $150k per year. This is a comparable salary to what those entering investment banking might be looking to take home.
However, in finance the impact of bonuses and faster progression means that it can be significantly more lucrative after just a few years than a role in engineering after the same length of time.
Overall, a career in finance has the potential for gaining a luxury lifestyle that engineering simply cannot match, and for a lot of ambitious individuals this is the primary driving factor behind making the switch.
Career opportunities & rate of progression
Ambitious engineering students hope to become managers to improve their salary and career prospects. But it can be a frustrating route to take.
According to recent statistics, the average age of an engineering manager in the US is forty-eight years. On a global level, only 7% of engineering managers are female, while 93% are male. By contrast, 41% of financial managers are women and 59% men.
Engineering is a broad field, and with the right skills and experience it's possible to make some great progress. However, progression often happens at a slower pace than it does in a lot of financial roles, where professionals can expect to move up the ladder every 2-5 years.
Finance is an expanding business sector, and as such, there are many opportunities for graduates to be fast-tracked into management roles at a relatively young age.
Engineering graduates or young professionals who are looking for a career that has plenty of opportunities to progress quickly, may therefore see finance as a better match for their goals.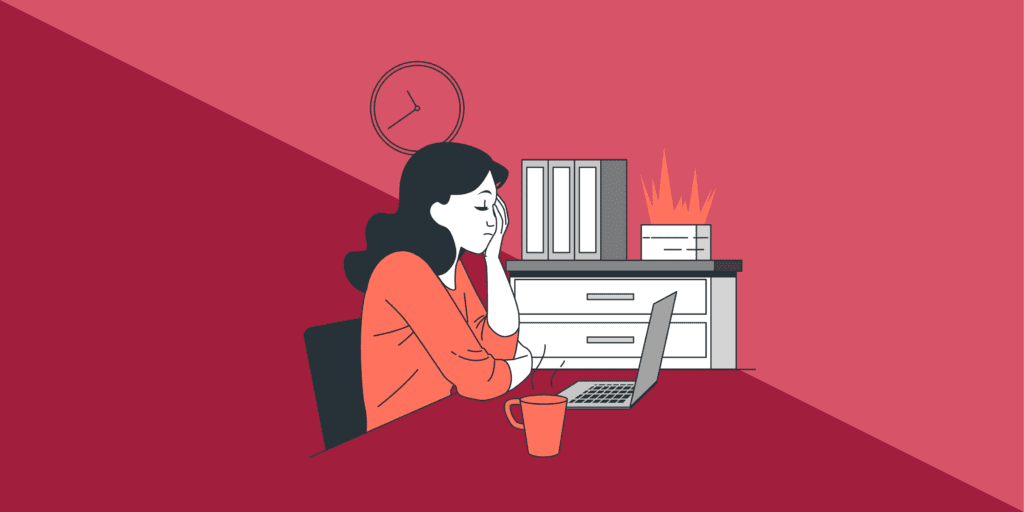 Lack of enthusiasm or change of interest
As engineering graduates begin to mature, they often find their enthusiasm for their career declines. One reason for this could be that up to 65% of people follow a career that their parents wanted. It's only when they feel they have gained their independence, that many engineering graduates realise they have chosen the wrong career.
Some people get into engineering because they think they should do so, rather than because they want to. Others start off passionate about engineering, but lose interest after graduating and start to look for more rewarding options. Some people find that while studying engineering, they develop a passion for finance, and their enthusiasm to be an engineer fades.
Whatever the reason may be; whether an interest in finance has been lifelong or is a more recent development, it's safe to say that for some engineers, a lack of excitement for the career they've trained for, and a stronger enthusiasm to get involved in finance, leads them to want to jump ship.
Job satisfaction & experiencing burnout
In a similar way, some engineers find their intended field no longer has the same appeal. While engineering can be a rewarding career, it's equally the case that many engineers become dissatisfied with their role for a wide range of reasons.
These can range from finding their job boring, for example if they spend most of the day working on mundane tasks, to feeling like they aren't being recognized by superiors for the effort they're putting in.
Others simply experience burnout. After working hard to achieve a top degree, followed by a potentially demanding entry level job, an individual may feel that stress and pressure associated with an engineering career is getting too much for them.
While some jobs in finance are known for their long hours, a change of career is something that some engineers may feel they need. Finance is a high risk environment that has a fast-paced, exciting image, and this is something that can be attractive to those from an engineering background.
It's also the case that many financial roles can offer interesting and varied work. Client facing positions, for example in consultancy or wealth management, offer a level of day to day interaction that can involve a variety of challenges that engineering simply doesn't offer.
International involvement & impact
Engineering projects are usually localized. Finance has many opportunities for an international career. In finance, employees often have the chance to work in some of the world's most glamorous and influential financial hubs, such as New York, London, Hong Kong, Singapore and San Francisco.
If you're a young professional, or a student planning your next move after your studies, then finance can be an attractive proposition. The industry offers an opportunity to work in one of the world's major financial centres, which also happen to be some of the most exciting cities to live in. On top of that, the higher than average salaries offered by a lot of finance roles will enable you to do so reasonably comfortably.
It's also a sector in which professionals can have an impact on the world. From guiding the direction of international companies through policy, products and even ESG investing, to making decisions that can really influence people's lives, finance is a sector that offers opportunities to see the results of your efforts on a global scale.
---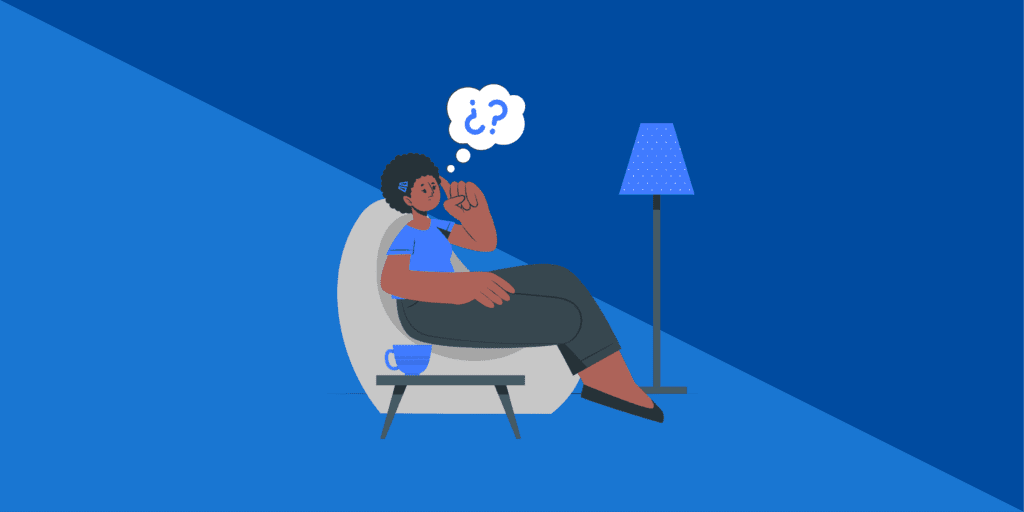 How to move from engineering to finance
Depending on the type of engineer you are, and the area of finance you want to get into, making the move isn't always easy, but it is possible.
Whether you're a student who wants to get into finance with an engineering degree, or are an established professional, here are a few suggestions that might help you transition from engineering to finance successfully.
Identify a suitable career path
There are a wide range of financial career paths, so it's vital to find one that not only offers what you want from a job, but that you are also a good fit for. Engineering skills are practical and highly mathematical, and should help you make a transition to finance. Skilled individuals in areas such as quantitative research and analytics are very much in demand.
Financial analysts use data to help make mathematical predictions on where investments should be made. Consultancy is also a challenging, yet lucrative option, where knowledge of specific sectors might be valuable.
If you want to move from engineering into finance, then identifying a role that best matches your skills and personality is an essential first step.
Change roles with your existing employer
One of the easiest methods of changing your career is to transfer to another department in your existing employer's company.
Such a step can provide you with a refreshing new challenge while enjoying the convenience of working in the same place. There may even be supportive schemes encouraging you to make the switch.
While your current employer might not offer exactly the type of financial role you want to move into, areas like accountancy, management consulting and market analysis can help you to develop relevant experience and be a great stepping stone.
Consider engineering roles at a finance company
If your engineering degree is a STEM qualification, you might find it relatively easy to transfer to an engineering role at a finance company.
Firms such as Goldman Sachs and JP Morgan have a very high regard for STEM-trained engineers, where their computer-based, scientific and technological skills, plus engineering and mathematical analysis abilities, are valuable in a range of positions like developing algorithms and modelling market behaviours.
If you're a software or computer science engineer, then an engineering role at a finance firm could be a great way to get a foot in the door. As your knowledge of the business develops, then you might find an internal move to a more financially related position is achievable.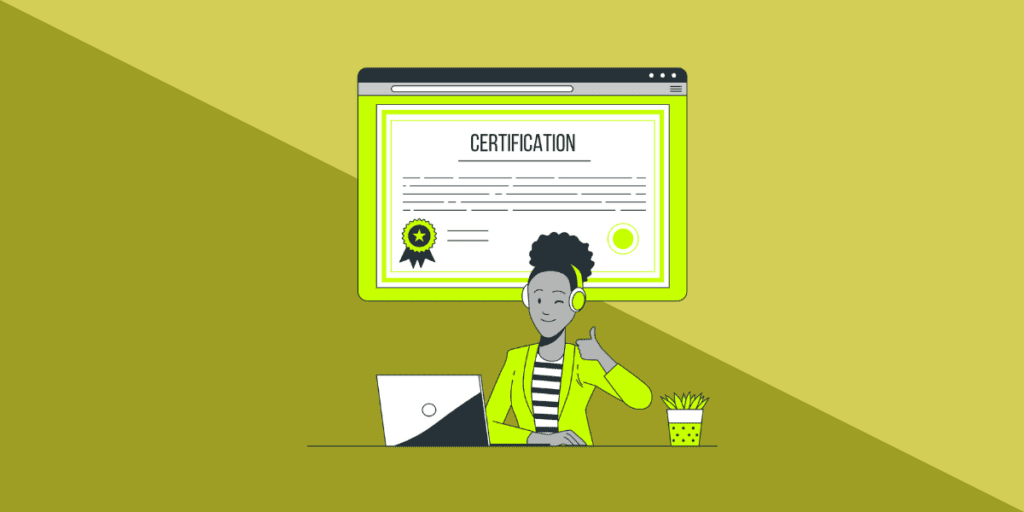 Retrain with new qualifications
Before leaving your present employment, find out whether you need additional qualifications. In some cases you might feel that you need to complete another undergraduate degree, although this isn't always necessary.
Moving from engineering to finance at Master's level is quite common, and can be a simple way to switch industries if it works for you in regards to timing. With an engineering degree and a Master's in a financial field, your chances of getting into a graduate scheme at a top firm will be good.
Other options include gaining finance specific qualifications. CFA (Chartered Financial Analyst) is one of the best known qualifications; it's recognized by recruiters and will equip you with skills that are valued by top financial firms. Completing the chartership does require some relevant work experience, so it could be something to consider while you're in the process of moving sectors.
Gain relevant work experience
Restarting at the bottom of the career ladder could include volunteering. It helps you gain valuable work experience in the finance sector. Be imaginative, and you could discover the exact financial role you'd prefer. Update your CV to include your latest studies and project work.
An internship is another option that could help you gain experience. While there can be a lot of competition for intern positions at top firms, securing a spot is a great way to get into the sector.
Alternatively, look for a short-term internship, or that you can do on a part time basis. This could be a good way to balance developing new skills with maintaining an income from your existing position.
Put time into networking
Knowing how to network can be extremely valuable when you're looking to move from engineering into finance.
As the old saying goes, "It's not what you know, it's who you know". And while you're unlikely to land a top job in finance without any relevant skills or experience at all, personal connections count for a lot. Consequently, up to 70% of posts are never advertised, and around 80% are filled through existing connections.
While developing your network is recommended, don't forget to make use of the one you already have. Perhaps you've got friends or family members who work in a finance role. If so, then not only can they give you some great insight into what this kind of role entails, but they may be able to help you with the application process, recommend you to employers, and introduce you to members of their own network.
Develop your interview skills
Whether you're heading straight into finance from college, or are a professional who wants to get into the industry, one thing is for certain. You're going to need to perform well at the interview. Or possibly several interviews.
Interviews are crucial for landing the job you want, and therefore it makes sense to develop your technique to help you be successful. From doing well in phone interviews, to knowing how video interviews work in finance, take the time to prepare answers to questions you'll likely encounter. You should also consider all the other aspects such as body language, tone of voice, and a professional appearance, as these can all make a difference.
Apply for positions, even if you don't think you'll be successful. This is a great way to practise interviewing and to develop your skills.
As an engineer, recruiters will recognize that you have the analytical and numerical abilities needed in a finance role. What they will also be looking for however, is the reason why you want to make the switch. This is where your story is important; explain why you want to move into finance and this role specifically, what has inspired you to make the switch, what you can bring to the position, and the direction you see yourself going in.
---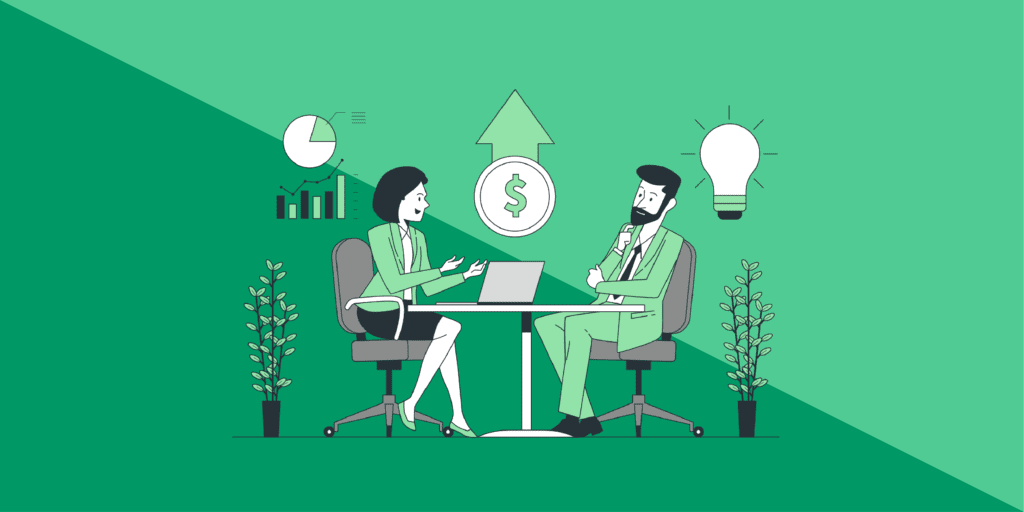 Best finance jobs for engineers to move into
If you're coming from an engineering background and want to get into finance, something that you'll need to decide is which financial career path you want to follow. You might already have a passion for banking, trading, or making deals, but it's also important to focus on your existing skills and where these can help you in your new career.
Engineering to accounting
Accountancy involves processing and recording the finances of a business or individual. A knowledge of legislation such as tax laws is essential. Accountants are often called upon to think creatively to solve financial problems and provide business advice.
The role can sometimes be solitary, but there is still plenty of communication with clients. In a large organization, a pool of accountants often share the workload.
Engineers also think creatively, solving problems in designs. Mathematics is an essential part of the process, and these attributes are also useful in an accountancy career path.
As an engineer you may have worked as part of an extended team where everyone contributes to the project as a whole. There are similarities here, as both careers involve teamwork and communication. Transferable skills include working to minute details and displaying an unfailing level of accuracy.
Engineering to investment banking
Investment banking usually deals with large businesses. It includes issuing stocks and shares, and organizing large-scale loans. It's often viewed as an advisory role, and can require a high level of confidence for mediation between clients. An engineering background could be helpful when analyzing financial markets for investors in industries such as production, manufacturing and technology.
Most entry level roles in an investment banking career will be as an analyst. This involves gathering and interpreting data in order to help guide investment decisions. Generally, the rate of engineers moving directly into investment banking is low. It is a highly competitive industry due to the high salaries available, so you should aim to acquire substantial work experience in the financial sector before transferring.
Social skills and networking are highly desirable, as well as resilience and commitment. Valuable transferable skills include numeracy, analytical skills and discipline.
Engineering to corporate finance
Corporate finance is a fairly broad area in finance. There are three main areas; capital budgeting, capital structure and working capital, which between them encompass functions such as development and strategy, financial planning and analysis, and treasury. As this suggests, corporate finance is focused on operations that relate to a company internally, rather than providing advice to external clients, or working within external markets.
While some areas of corporate finance can be quite specialized, and require specific qualifications and experience, there are various roles within a corporate finance career path that can be a good match for individuals from an engineering background.
There's a lot of need for analysis within many corporate finance roles, including quantitative analysis to help drive decisions and strategies used by an organization. An engineering background will mean that you'll likely have great numerical and analytical skills that the role demands. Strategy and planning, and liaising with internal teams, are also areas where an engineer's experience in identifying problems and developing solutions to overcome them will be valuable.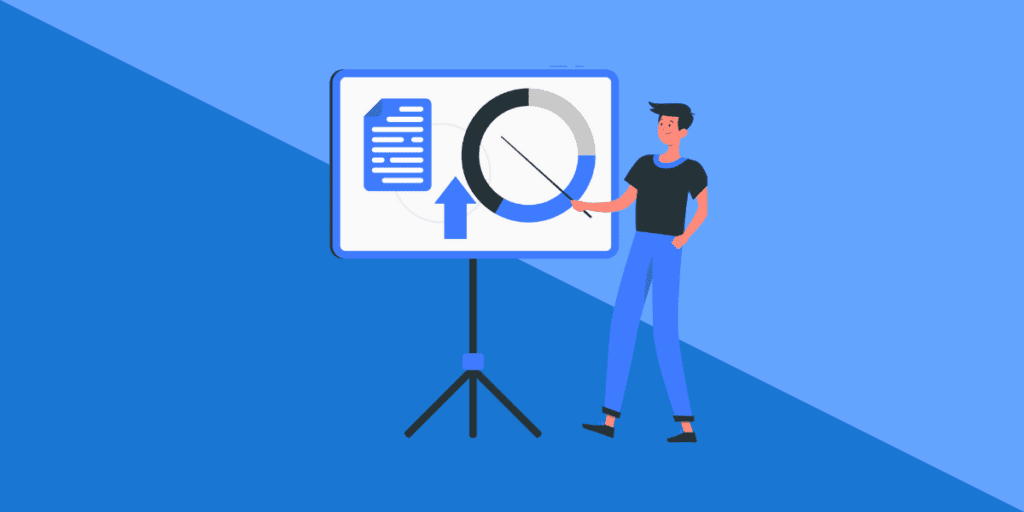 Engineering to management consulting
In the financial sector, management consulting is all about using your skills and experience to help clients and organizations to overcome problems, improve efficiency, and achieve other objectives. It's a fairly broad ranging field, and usually impacts businesses at the top level.
There are two main sides to a career in management consulting. Working on the strategic side, consultants will assist in putting together strategies that help their clients meet their goals. On the operational side, a consultant will work on putting strategies into practice, and affecting the real-world operations of an organization.
Engineers have some clear advantages when it comes to management consulting. An ability to analyze and interpret data, and strong mathematical skills are of course an advantage.
An engineer's problem solving and critical thinking abilities, and experience in developing specific solutions to meet objectives is also a great transferable skill to have in this career.
Engineers may also have an advantage if they're able to work with clients in an industry they are familiar with like tech or construction, as they'll be able to harness their sector experience as well.
Engineering to risk management
In finance, risk analysis involves understanding how various factors could affect an opportunity, and using data to identify the level of risk involved with activities or potential investments.
Similarly, risk management is the practice of reducing an organization's exposure to uncertainty and risk in the marketplace. It involves analyzing micro and macro factors, and managing operations in line with the risk strategy and appetite of the business.
As a career path, risk management can sometimes be highly pressurized, but it can also be very rewarding. It enables professionals to work with a range of organizations across a variety of sectors.
Usually a highly analytical role, financial risk management can be a good match for those with an engineering background; it requires a keen eye for interpreting data and understanding how this impacts the bigger picture. It may be an especially good match for engineers moving into risk management within a sector they are already familiar with.
While risk management involves working within a corporate team, it's not a client facing role and can sometimes involve working in isolation. It's also quite a specialized field requiring relevant qualifications or experience, with options such as FRM (Financial Risk management) certification recommended.
Transferable skills from engineering include data analysis, quantitative problem solving and the ability to work individually as well as within a team.
Engineering to portfolio management
Portfolio management can offer a varied and diverse working experience, and has generous compensation available to talented individuals. As such, it's an attractive field which means it can be very competitive to land jobs at top firms.
Most people who follow a career in portfolio management start off as analysts within a firm, which involves gathering and analyzing data, and using financial modelling to help guide investment decisions.
It's likely that when looking to switch from engineering into portfolio management, entry level analyst positions will be your best bet, as experience of working directly in the sector is usually required to progress to manager level.
Coming from an engineering background, your numerical and analytical skills will be valued. Software engineers in particular may find their experience valuable in portfolio management, where gathering data and using sophisticated modelling and algorithms to influence decision making is needed.
Portfolio management is a combination of strong analytical ability, the confidence to develop and move forwards with strategies, and the ability to build relationships with a range of individuals. It's therefore vital to have strong interpersonal skills in order to communicate findings to your team and to external clients.
---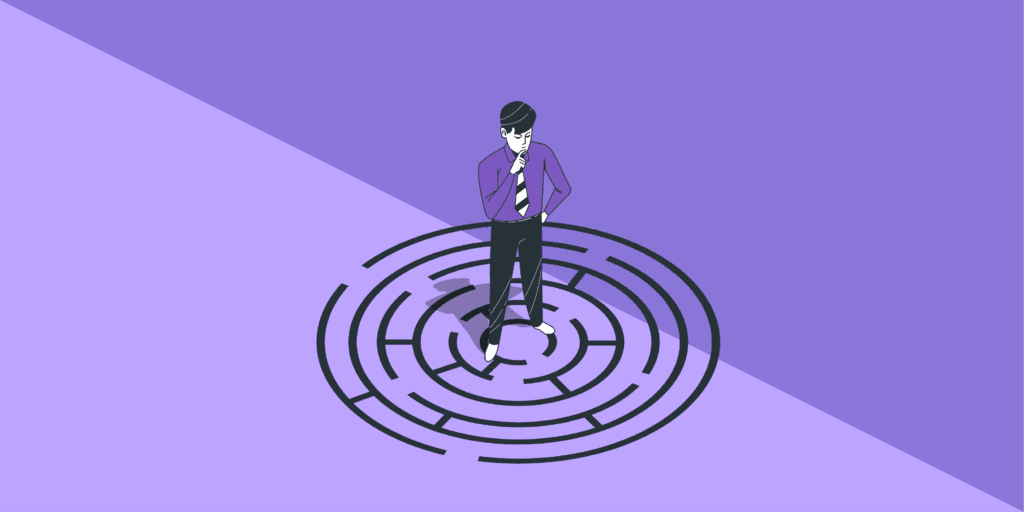 Are engineering skills transferable to a career in finance?
Specific engineering skills are often sought after in the finance industry. They include a meticulous attention to detail, mathematical competence, good communication skills, and an aptitude for analytics.
A lot of engineers are natural problem solvers; an ability to interpret data in order to guide decision making and help organizations tackle specific problems is valuable in a range of finance careers.
Engineers are also aware of the importance of complying with regulations and establishing a rapport with clients. There are many categories of engineering that are compatible with a financial career.
Computer science engineers
As the world becomes more technologically dependent, there's a growing demand for computer science engineers.
If you're coming from a computer science engineering background and want to move into finance, then it's likely you have some great skills to bring to the table, such as quantitative analysis and using complex calculations to test out forecasts.
Likewise, a lot of top firms look to hire computer science engineers to their IT departments, so this could be another route to take into the sector.
Software engineers
Software engineers are already involved in the daily running of the finance sector. They create and supervise programs that perform a wide range of tasks that firms rely on. They ensure transactions are fast and accurate. Fraud detection, customer profiling, data analysis, and credit assessment are also included. Artificial Intelligence and machine learning are becoming more important in this type of role.
As a software engineer, your analytical, quantitative and problem solving skills will be valuable in a range of finance roles.
Electrical engineers
Electrical engineering qualifications can help in finance roles such as quantitative analysis. There is also a high demand for engineers who can design trading algorithms used in financial consultancy and trading on the stock market.
Data analysts often have a background in electrical engineering, where it's an asset to be able to visualize the impact of changes to fairly complex systems before implementing them, and to be able to quickly solve problems in models used for forecasting.
Mechanical engineers
Mechanical engineering is often instrumental in manufacturing, robotics and energy. However, it is also compatible with finance.
There are even courses at some of the top schools that combine mechanical engineering with accountancy and business studies, designed specifically for students who want to combine practical skills with finance.
As a mechanical engineer your attention to detail, ability to analyze data and problem solving skills will be valuable in finance. As will an ability to think outside the box in order to develop solutions and strategies for organizations and clients.
Civil engineers
Experience of large infrastructure and construction projects can be an asset in commercial banking. It provides a great insight when assessing real estate value, for example.
Civil engineers usually have a thorough knowledge of evaluating costs and planning legislation, and a move into accountancy could be a good fit, although it would require some level of retraining.
Other suitable finance roles could be in risk management, particularly if you have experience of working on large scale projects, as well as asset management where it's important to be able to use analysis of a range of different data sets to guide strategy.
Chemical engineers
An engineer in this sector may have a broad knowledge of the petrochemical industry, plastics, pharmaceuticals, agricultural products and food. Many of them are commodities that are important in markets, and such a background could be an advantage in investment banking at both analyst level as well as in managerial roles.
Chemical engineers also usually bring a keen eye to detail to the table, as well as excellent analytical skills; both of these are valued in a range of financial roles.
Biomedical engineers
Biomedical engineers design a wide range of equipment and products for the healthcare sector. With the healthcare sector background, investment banking, consulting or private equity could be a good fit to utilize this biomedical knowledge for investment evaluation.
Although additional qualifications in finance would be necessary, as a biomedical engineer your problem solving abilities would be valued in areas like consulting, while an ability to analyze data and make decisions accordingly would be useful in a variety of analyst positions.
---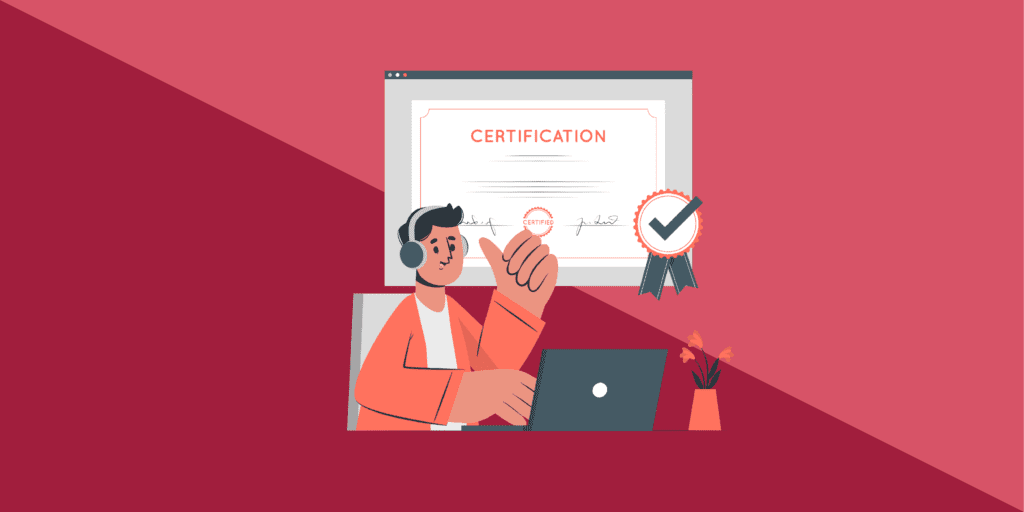 Which qualifications do I need to switch from engineering to finance?
There are many financial courses you can take in preparation for changing careers. Some may include full time study. Others might offer part time alternatives.
Undergraduate degree
A bachelor's degree in finance is one of the most useful qualifications to start your financial career. It usually takes four years to complete. Part of the syllabus includes leadership skills, qualities you'll probably have learned as an engineer.
However, most engineering degrees are also compatible with finance, as a lot of skills like quantitative analysis and data modelling are transferable between the two industries.
Master's degree
Finance is a competitive industry. It's possible to directly follow an engineering degree with a master's degree in finance. The study takes 1-2 years to complete. Combined with your engineering skills, it could help you make faster progress in finance.
MBA
A Master of Business Administration is a very highly regarded qualification in the finance sector. It usually includes a much broader range of interrelated business and financial topics than a master's degree. The average length of the course is 1-2 years, and an MBA can often be a good asset to have when looking to move from engineering into finance, particularly for management related roles.
CFA
Chartered Financial Analyst certification is recognized globally. It usually takes 3-4 years to complete all three levels needed for full charter. The study can be very intense and must be done in conjunction with financial work experience, but success brings increased opportunities in a range of financial roles including portfolio management, corporate finance and hedge fund management. It's often referred to as one of the world's hardest exams, and the pass rate is between 22% and 56%.
Additional qualifications
The Chartered Alternative Investment Analyst (CAIA) generally has a pass rate of 50% to 69%. It concentrates on investment strategies in infrastructure, real estate and commodities. It's a useful qualification for engineers who want to switch to careers in private equity and hedge funds.
Environmental, Social and Governance (ESG) qualifications are also becoming more widely recognized as organizations place more importance on responsible investing and business practices. Options like the CFA Institute's Certificate in ESG Investing develop knowledge on a variety of factors such as sustainability to analyze investment potential and material risk.
---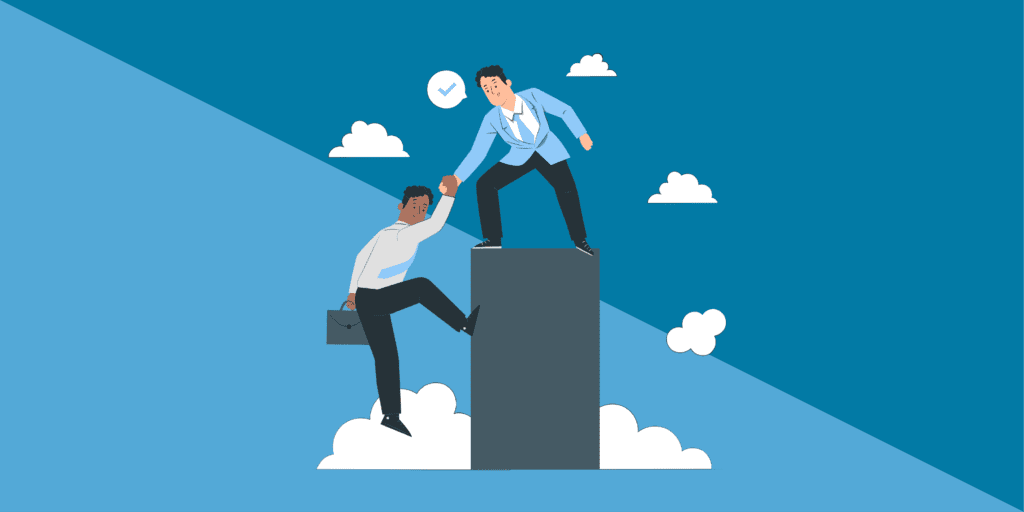 Tips for engineers moving into finance
Changing careers from engineering to finance can be very rewarding. However, you need to be realistic about the commitment involved. Some honest self-analysis and plenty of research into the industry should help you make the right decision.
Get familiar with the basics
The first step in a career change from engineering to finance is always the most difficult. Make the process easier by understanding how the finance industry works and the roles it offers. A career switch will be more likely if you're sure the role you seek is suited to your skills, work experience and personality.
Speak to your network
Any friends you have in the financial sector may provide an important insight into the work involved. Networking is an essential part of careers in finance, and many use networking to actively prepare for the next stage of their careers. Leverage your network to help you gain insight into the industry, learn about vacancies and even get interviews.
There are also some great places online, such as the 300Hours Forum, where you can ask questions, get feedback from your peers and those with experience, and find detailed information about any aspect of financial careers.
Identify your strengths
Draw up a list of the skills you've gained in engineering that are transferable and beneficial to a financial role. Be clear about how they relate to the demands of finance. It's good practice for when you are asked to explain during an interview why your engineering background is an advantage, and the specific strengths you can bring to the role.
Be aware of your weaknesses
As an engineer, you might lack a broad knowledge of the finance industry. Before making the career switch, spend time researching finance.
Volunteer for work experience and study for basic accountancy or business qualifications. These should help convince you that finance is your future career.
Find a role in finance that's right for you
Be realistic about the roles you can apply for. Try to reconcile them with your dreams of what a finance career should be. Accurately matching your skills to a financial role has the most potential for success. It's not just your skills or experience that recruiters are searching for. Personality is often a deciding factor.
---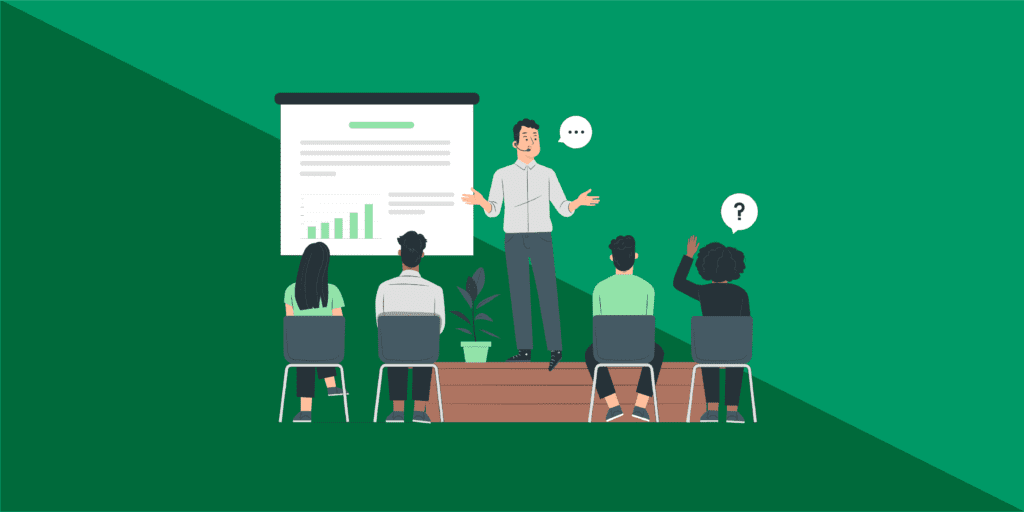 Engineering to finance FAQ
Can engineers move into finance?
Yes, but it may require dedicated preparation in terms of study, research and work experience depending on the specific area of finance and level you want to enter at.
Is engineering to finance a popular career switch?
It is popular, and something that we're seeing more interest in. That being said, the number of engineers who make the switch to finance is still a fairly small proportion, compared to those who follow a career in engineering.
Does finance pay better than engineering?
Yes, usually.
While there are undoubtedly some engineering jobs that are very well compensated, the addition of bonuses and the often faster progression in financial careers, as well as the much higher pay ceilings, means that overall financial careers tend to pay better than engineering careers.
What type of engineering is best for finance?
While many engineers will have skills that are transferable into finance, those from a technical or software background tend to have knowledge that is more directly applicable to a lot of financial roles.
Can an engineering graduate go into finance?
Yes certainly, especially if you secure a relevant internship beforehand.
Can you do a master's in finance with an engineering degree?
It's usually acceptable, and is probably one of the most common routes to take when switching from an engineering background to finance.
Can I go into accounting with an engineering degree?
Yes, but you'll need an accountancy qualification. You can usually be accepted for an accountancy course without related studies or qualifications.
Can engineers get into investment banking?
It's not impossible, but will likely be extremely challenging due to the highly competitive nature of investment banking, particularly if you want to work at a top firm.
It's worth thinking about completing an additional degree or qualifications, as well as looking for internships to help build your experience.
Can an engineer switch to finance mid-career?
It is possible, however some roles such as investment banking may be trickier. It may be possible to move into investment banking at an associate level after an MBA, especially if you've relevant sector experience with the team you're joining.
An engineer may be able to use their experience to move into a managerial or consultancy role, but often would need to complete some additional qualifications and possibly enter finance at a lower level than their current engineering position.
How can you demonstrate your interest in finance as an engineer?
As well as achieving recognized qualifications, enrolling for financial courses, gaining work experience, and attending corporate events are all ways to demonstrate your interest in finance. It's also valuable to develop your professional network as a way to get a foot in the door, or be made aware of available positions.
---
Yay, you made it to the end of this mammoth guide, hope the above helped your plans to change careers into finance.
Meanwhile, here are some related articles which may be of interest: