Since the first mention of CFA online proctored testing (OPT) on 12th Jan 2021, CFA Institute has promptly revealed more information about this online proctored exam option in the last few weeks.
Here's a summary of the latest of what we know so far:
---
What is Online Proctored Testing (OPT)?
OPT candidates can take exams at home, with proctors monitoring the exam live and remotely by camera.
---
Can I take CFA exams via OPT anytime?
Similar to CAIA exams which now have an Online Proctoring option, the first OPT CFA exams are offered in a set window on 13–15 April 2021.
From 2022, CFA online exams are no longer an option as the pandemic restrictions subside. All CFA exams are currently computer-based, in-person testing at test centers globally.
---
Is the OPT option available to me? How do I register for this exam?
Currently, CFA Institute is only offering the OPT option to candidates who meet all these requirements:
Level 1 Feb21 candidates whose exam appointment has been cancelled and cannot be rescheduled at their test center;
be in a country where OPT option is available (e.g. OPT is not available in mainland China due to government regulations);
Meet the appropriate environment and system requirements (see further below).
Eligible candidates will be notified by CFA Institute via email in mid March 2021, in order to register for the exam cycle on CFA Institute's website, before scheduling a suitable time with Prometric.
---
Will OPT option be offered to other CFA Level 1 exam cycles and/or CFA levels as well?
CFA Institute's current plan is to only offer the OPT option to a subset of CFA Level 1 candidates whose exams are cancelled. They may offer OPT in future exam cycles.
We think CFA Institute is keeping their options open in the current pandemic. Exploring OPT on a limited basis now for L1 Feb 2021's exam cycle is a good testing ground to prepare for future exam cycles rollout, if necessary.
Currently, all 2022 CFA exams are only offered in-person, at test centers. No online proctored exams are currently available.
---
Would online proctored CFA exam results be announced right away?
No, scoring the online proctored CFA Level 1 exams is subject to the same rules as other CFA exams. CFA Level 1 results will be announced via email approximately 60 days after the exam.
---
What is the CFA Online Proctored Testing experience like?
CFA Institute's test partner – Prometric – is using the ProProctor application to administer OPT.
On your online-proctored exam day, here's a summary of what happens before you can start your exam:
You'll need your OPT confirmation number from your confirmation email
Run a system readiness check
Install the latest ProProctor application
Check in process (identification and photo capture, read through a checklist)
Prometric Agent joins in for 3 checks:

identification checks (confirming your name, email address, exam details via video chat)
360 degree environmental scan (using your webcam to provide a thorough scan of your surrounding area, including your work surfaces. It is useful to have a medium/large mirror during this process.)
security checks (of you basically, for example – but not limited to – inspecting your pockets, glasses, sleeves, ankles)
Once these checks are done (usually takes 15 minutes), you can proceed to start the exam with online proctoring.
---
What are the environment and system requirements for online-proctored CFA exams?
ProProctor has the following system requirements
Minimum screen Resolution: 1024 X 768
Operating System: Windows 8.1 or above / MacOS 10.13 or higher (tablets and Chromebooks are currently not supported)
Web Browser: Latest Google Chrome
WebCam Resolution: 640 X 480p
Microphone: Enabled
Download Speed: at least 0.5 mbps
Computer device should be plugged directly into a power source, unattached from a docking station to avoid connectivity issues
Ideally Ethernet connection, rather than Wi-fi to ensure stable connection
CFA OPT environment requirements
You must take your exam indoors (walled), in a private and quiet room for the full duration of the exam.
You are only permitted one 30-minute break from when you start the check-in process until the conclusion of the exam.
No third party may be present in the room or enter the room for the duration of the exam. If this occurs, your exam will be terminated and/or your results invalidated.
You are not allowed to use to scrap paper. The exam software will include a digital notebook in which you can take virtual notes to reference.
Candidates must sit in upright position, with computer or laptop on a table/desk (i.e. not computer on lap).
Single monitor configuration only, i.e. no additional monitors are allowed.
Your workstation and surrounding area must be free of pens, paper, electronic devices, etc. Remember that scrap paper will not be allowed on exam day. This means you should be prepared to use the on-screen scratchpad that's available in the OPT environment, which functionality is similar to Notepad.
You may have photographs and pictures on your walls as long as there is no writing, or notes, whiteboards with notes etc. If the check-in agent is unsure of what is on the wall you may be asked to remove it. If it cannot be removed, the check-in agent may capture a photograph of the wall.
Two tissues are permitted at workstation, but must be inspected by the Proctor prior to the start of the exam.
For more information, you can check out the latest ProProctor user guide here.
---
What is allowed (or not) during an online-proctored CFA exam?
Unauthorized personal items may not be accessible while testing. Such items include, but are not limited to: outerwear, hats, food, drinks, purses, bags or briefcases, notebooks, watches, cell phones, electronic devices, or wearable technology.

Eating, drinking, smoking, and chewing gum are prohibited during the exam.
Written notes, published materials and other testing aids are strictly prohibited.
Light clothing items removed for comfort such as sweaters, suit jackets, scarves, etc., must be hung on the candidate's chair, not placed in laps or on the workstation desktop. Outerwear such as heavy coats, parkas, rain coats, etc., are not permitted in the immediate testing area.
Changing location while testing, turning off lighting or audio, speaking to or receiving aid from other individuals is strictly prohibited.
Large jewellery items should be removed from candidate prior to and throughout the duration of the exam.
Test alone (no other people or pets). No third party may be present in the room or enter the room for the duration of the exam. If this occurs, your exam will be terminated and/or your results invalidated.
Leaving the camera view while the exam is in progress is strictly prohibited unless otherwise specified by your test sponsor.
In addition to the approved calculators (BA II Plus or HP 12C), calculator covers, keystroke cards, and loose batteries are also permitted. Instruction manuals are not.
---
How and when can I launch my online proctored CFA exam?
You need your exam confirmation number and the link to launch your exam before your OPT exam. These can be found in your confirmation email, as there will not be an exam ticket per se.
You will only be able to launch your exam 30 minutes before your exam start time and please be aware it can take up to 15 minutes to complete this process.
It's important to be ready to start your exam on time, as you will not be able to start the launch process 15 minutes after your scheduled exam start time.
As long as you have started your check in process between this time (30 min before, or up to 15 minutes after your exam appointment time), you will receive your full exam time regardless of the delay experienced.
Before launching your exam, do make sure you close other applications using your task manager to avoid exam disruption (using Ctrl-Alt-Del for PC users, or Command-Option-Esc for Mac users).
---
Can I take a bathroom break during the exam?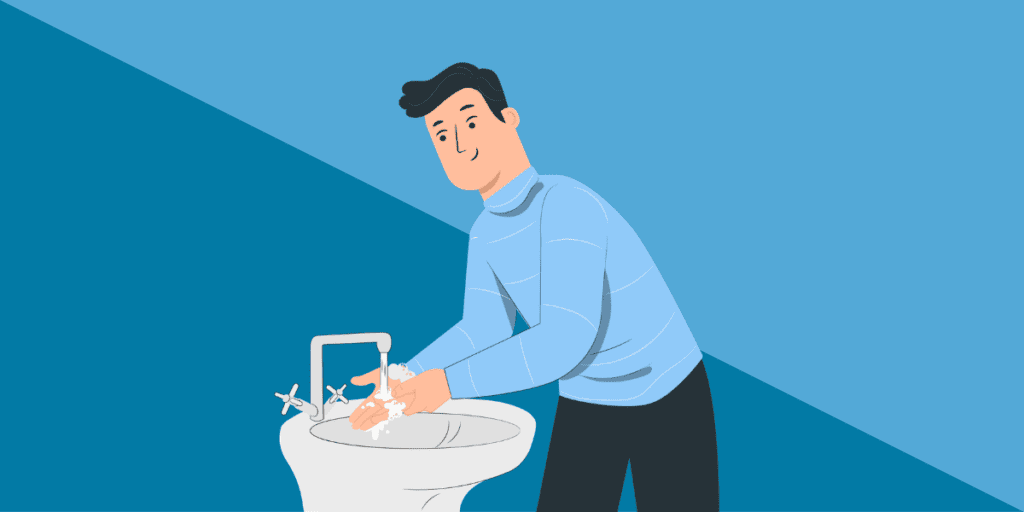 There is a 30-minute lunch break between exam sessions.
In addition, you may request an unscheduled break, however more than one request may trigger a proctor review.
It is best to use the toilet beforehand so you can avoid wasting time during the actual exam.
---
Can I wear a watch or have a clock on the wall?
You cannot wear wrist watches during testing. You may have a clock on the wall.
Note that there is also an exam timer within the exam software which will countdown the time remaining in your exam.
---
What happens if I lose internet connectivity during the exam?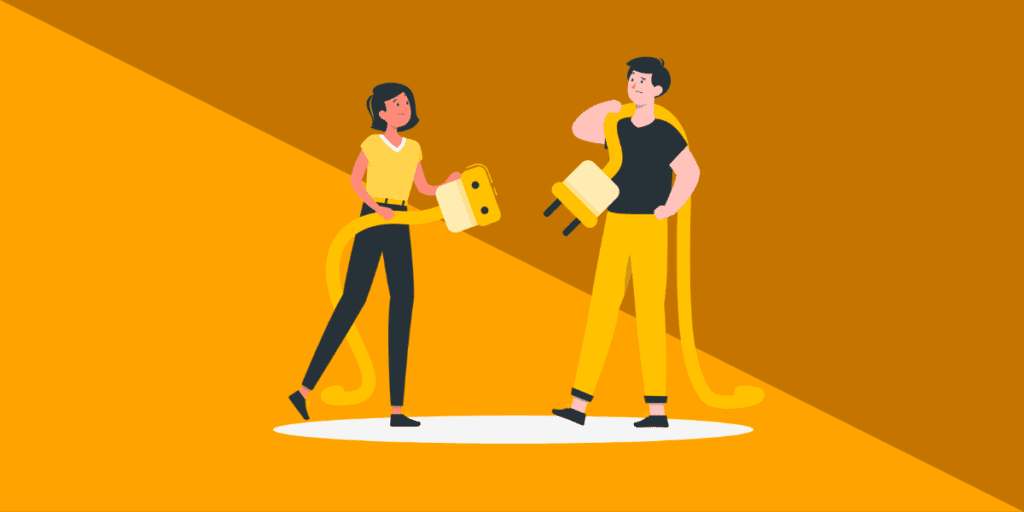 A reliable internet connection is an essential minimum technical requirement for taking the exam.
If there is an Internet connectivity issue, the exam software will save the exam and if immediate action is taken to restore the connection will allow you to restart your exam at the same point.
If you do experience a technical issue during the exam, you should immediately contact your proctor if possible using the online chat functionality. If you are experiencing repeated disruptions or a disruption for longer than 5 minutes your exam maybe terminated.
For this reason, a wired connection is recommended to minimize the risk of exam disruption. There are a few other things you can do to ensure the connectivity issue is minimized:
Make sure your computer/laptop meets the minimum technical requirements and passes the system test. If they don't meet these requirements, online proctored exam is not suitable for you.
Pop up blockers should be disabled.
Internet cookies should be enabled.
Work computers generally have more restrictions, such as corporate firewalls, that may prevent successful delivery so we do not recommend their use.
Only genuine operating system software should be used.
A 17 inch or larger monitor is recommended for the exam.
---
If you were a CFA candidate that has been offered an OPT exam in April 2021, best of luck! Do let us know how the experience goes via the comments below!
Meanwhile, these related articles may be of interest: