It's easy to get discouraged by the recent unexpected trends in CFA minimum passing scores and pass rates, although there are some early signs of it returning to long term averages.
While there are a few reasons for the recent low CFA pass rates, the implications for CFA candidates are clear: the guidance on CFA mock exam target scores has to change to improve pass chances.
In this article, we will look at the recent CFA passing score and pass rates data, before updating our latest guidance on what is a "good" CFA mock exam target score to aim for by level. Let's go!
---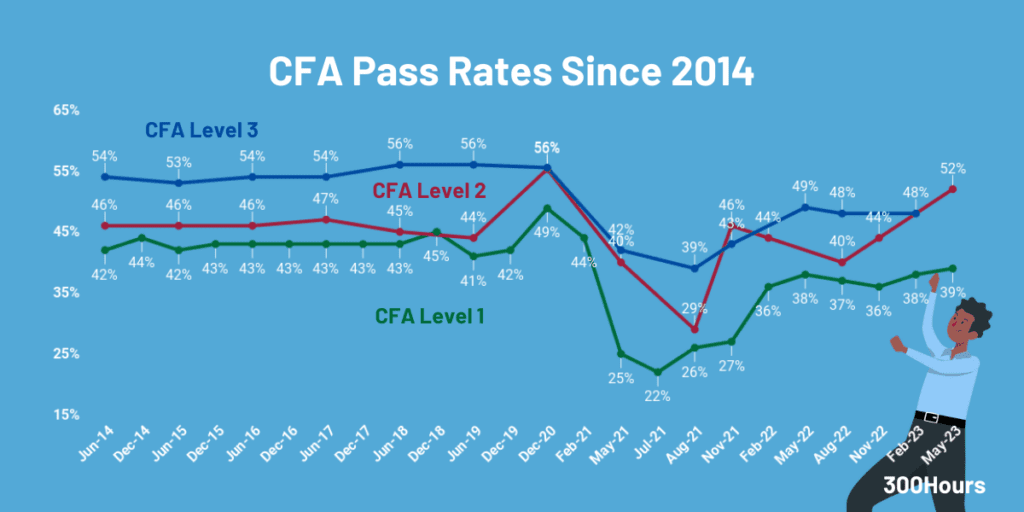 Broadly speaking, there is a noticeable and significant drop in CFA pass rates for all 3 levels in 2021, coinciding with the transition to computer-based exam. That said, there are early signs in 2022-2023 that these are recovering.
In particular, CFA Level 1's pass rates' trend show the largest deviation from the 10 year historical range of 36%-49%, with May to November 2021 pass rates ranging from 22-27%, although the latest May 2023 results shows some promise of reverting to the long term average.
On the other hand, the drop in pass rates for CFA Level 2 and 3 are less significant, although noticeable.
"Going forward, we do expect the pass rate to approach pre-COVID historical levels in time — so long as pandemic conditions subside.

As we have said before, the exams and the process for setting the minimum passing score have not changed.

Unfortunately, the many challenges posed by life during a pandemic have clearly made the process more daunting."

Peg Jobst, Managing Director, Head of Credentialing, CFA Institute (14 Sep 2021)
Although CFA Institute has implied that the low CFA pass rates are temporary due to the pandemic, we think there are more nuanced reasons for the drop in pass rates, as explained in this separate article.
---
Recommended CFA mock exam target scores
CFA Level 1 mock exam target score: 70% and above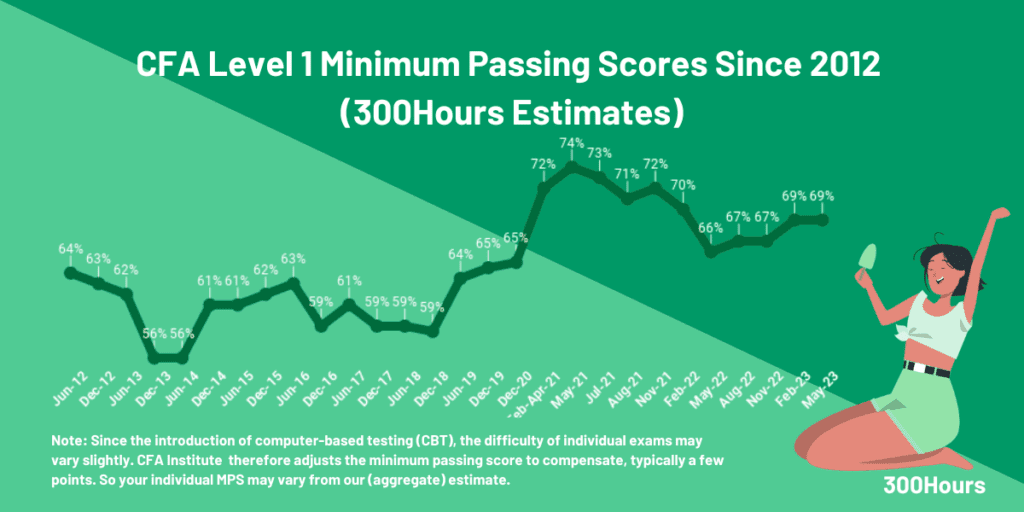 We estimated that CFA Level 1's MPS ranged from 56%-74% from 2012-2023, with an 11 year average of 62%. The latest estimated MPS for CFA Level 1 are:
May 2023: 69%
Feb 2023: 69%
Nov 2022: 67%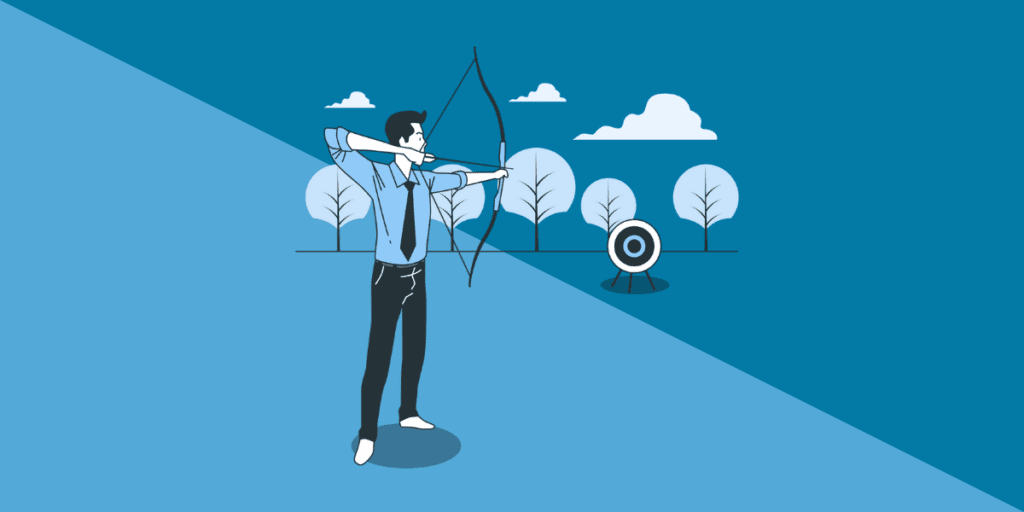 It used to be solid advice for candidates to aim for a 70% and above score in your mocks.

Given the 2021 trend of CFA Level 1 minimum passing scores, we temporarily increased the safe target mock exam score to 75% by end of 2021.

With 2023's current MPS trends, we have revised our recommended CFA Level 1 target mock exam score to be 70% and above to reflect a cautious yet optimistic view.
CFA Level 2 mock exam target score: 70% and above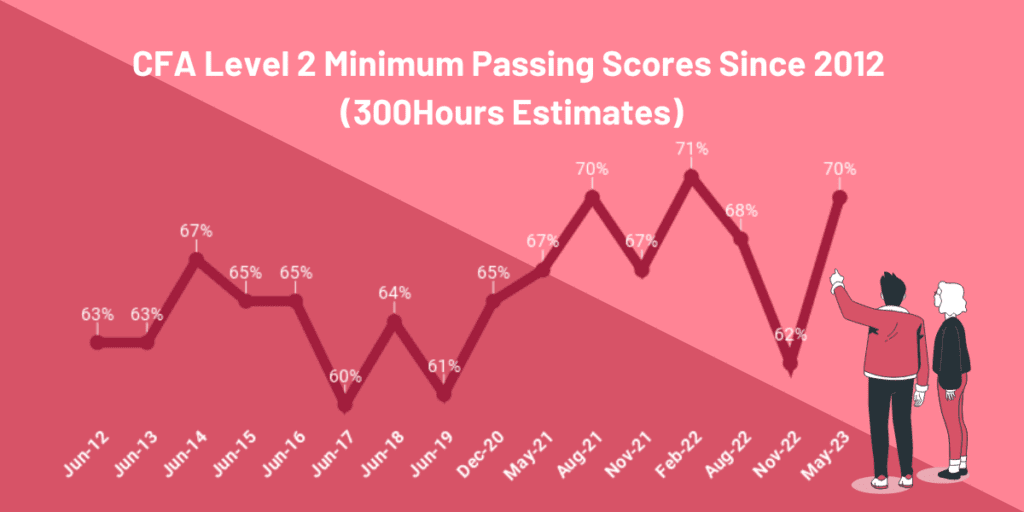 CFA Level 2's minimum passing score's have been quite stable since 2012, ranging from 63% to 71% from 2012-2023. The trend remained relatively stable until Feb 2022, where the estimated passing score breached 70% for the first time.
With the latest May 2023 results, the Level 2 MPS has trended down towards long term average.
Therefore, our previous advice still holds, i.e. a CFA Level 2 mock exam target score of 70% and above is a good score to aim for.
CFA Level 3 mock exam target score: 65% and above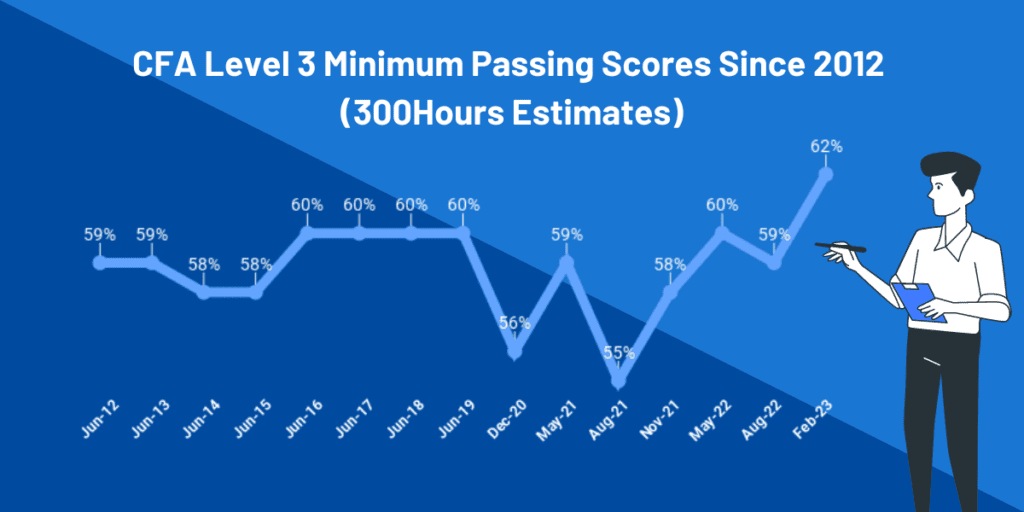 CFA Level 3's minimum passing score trend is even more stable, ranging from 56% to 62% since 2012.
Therefore, we recommend aiming for 65% and above for a CFA Level 3 mock exam target score for a high certainty of passing.
We know that essay can be the trickier part for most, so do check out our guide on how to ace the essay section in CFA Level 3, and more importantly, how to accurately self-grade the essay section of your mock exams.
---
Hope the above helps in your CFA exam preparations and practice exam drilling. Leave a comment below if you've further questions!
Meanwhile, you may find these related articles of interest: