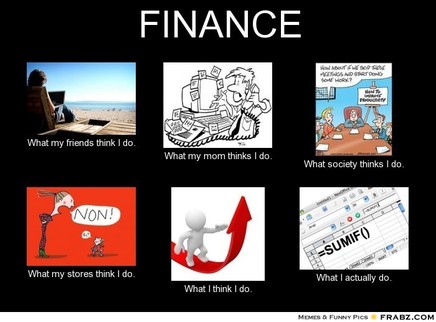 So what's your official job title, and where do you work? 
I work as a "Results Analyst" for Capital Group in downtown Los Angeles and started just over a month ago. Prior to my current role, I was working as a performance/client service analyst at an RIA (registered investment advisor) in Newport Beach for 2 and a half years.
Results Analyst – what does that mean? Can you explain what you and your team do in more detail?
My role is extremely similar to CityScotGirl's job, but instead of being client-facing, we are an internal-facing group that provides results measurement and analytics to our investment group (analysts and portfolio managers). This includes custom benchmark construction, portfolio analytics, attribution, style analysis, and long term trend analysis.
Whereabouts in LA are you based? Is living there great? 
I'm based out of Downtown Los Angeles, which in all honesty is great for young, aspiring investment professionals. There's a cluster of well-known asset management shops (Oak Tree, TCW, DoubleLine, Capital Group) and plenty of other financial firms. Besides the obvious networking opportunities, this creates an invigorating environment that helps to stimulate your career aspirations. So from a professional standpoint, it's a pretty sweet gig. It's no New York but it's probably the closest you're going to get on the west coast besides San Francisco.
However, taking up residence paints a slightly less rosy picture. After living here for a month,  I'm beginning to see why Kurt Russell was so adamant about trying to: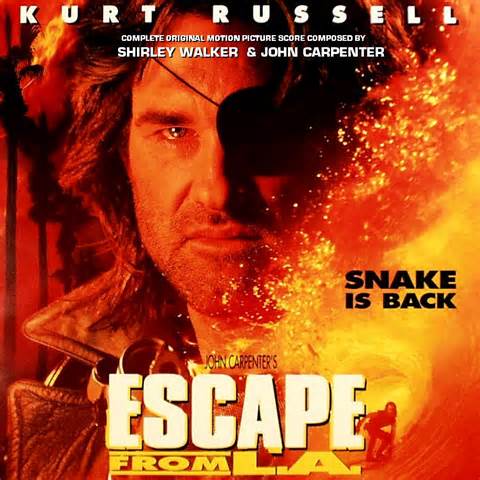 You see that eye patch Kurt's wearing? That's from exposing his eyes to the infamous LA smog. DTLA is not the cleanest of cities and has some shady characters, which makes it a far cry from the cookie cutter communities of Irvine where I went to college. If you're sensitive to toxic waste, you may want to consider commuting to downtown. But then you'll hit the even more infuriating LA traffic. So pick your poison, I guess.
Ouch. Hope you're keeping healthy there. So who do they tend to hire into teams like yours?
Results analysis within my current firm is much more technical than I had expected, and I would venture to guess it is a bit outside industry norm. Many of my team members used to be a part of the IT team that developed our measurement systems and later transitioned into the results team. The rest of my team come from investment/finance backgrounds.
What would an aspiring candidate need to have to be great for a role like yours?
I would have to say that the ability to process and make sense of large amounts of data is vital for this role. In the end, that's what performance measurement is all about. You have all this bulk data stored in your systems and you need to be able to extract it and present it in a manner that is easily interpreted and digested. In terms of the CFA program, you'll want to pay special attention to the quantitative sections.
An analytical and quantitative mind – got it. How's the interview for the job like?
It was a fairly lengthy process. From the time I applied to the time I received my offer, it must have been about 2 months. But other than that, it was fairly straightforward: phone interview, several in-person interviews, HR paperwork, and then ultimately, the offer.
How is it like in your shoes? Can you describe a typical work day in your life?
It's really just about tackling whatever is on the agenda. At any moment in time I might be maintaining custom indices, running performance reports for analysts/PMs, conducting attribution analysis, validating results, etc. It's all standard procedure except for when we're tasked with special projects from the Investment Group.
Are the hours good?
The hours are great. It's your typical 8 hour day, which isn't exactly typical in asset management. Occasionally you might work a bit of overtime, but because of how the pay system is set up, you're directly compensated for overtime in every paycheck. So you never feel like you're getting gypped come bonus time.
Though I must point out that the great work-life balance is probably a function of the firm and not the role.
Is it good money? What's the range of compensation in your industry?
I can only offer a range for a starting analyst, which is about $50 – 70K. Obviously it goes up with experience and seniority, but I would imagine the cap is in the low 6 figures.
Are there any extra perks, monetary or otherwise?
Probably the marquee perk would have to be the Master Retirement Program. The MRP takes 15% of your total annual compensation and invests it into the CG funds of your choosing–and that's on top of your 401K. Other than that, there's great benefits and a whole bunch of smaller perks like free car washes, travel discounts, etc.
Free car washes – that's an interesting perk! What is the career progression like in your role? What are the usual or target exit opportunities?
From what I can tell, you start as an analyst and simply move up the ranks until you're the manager of your own team and then eventually the manager of the department. Doesn't seem to be much more to it than that.
I do want to point out that, however, it seems that performance measurement is starting to become more and more important in the asset management industry. Long gone are the days when performance alone would win you business. In an increasingly hyper competitive environment, institutional and retail investors are wanting more and more measurement and presentation to help them in their decisions.
What would be your advice to aspiring candidates targeting your role or industry?
Make sure you enjoy quantitative stimulation, especially statistics. That's not to say you have to be a quant genius with a PhD in math from MIT, but at the end of the day, you want to make sure you're doing what you enjoy.
Any qualifications that would stand out?
When I applied for this job it listed progress in the CFA and/or CIPM as valuable assets. And there are a few CFA charterholders in my group.
So how did you learn about the CFA exams, and why did you decide to go for it?
I first learned about the CFA during my first job out of college. I had snuck my way into an RIA with no real financial knowledge and was eager to learn more. I talked to one of my supervisors about any designations that were available and he recommended the CFA program. He would later tell me how many attempts it took him to pass the test (north of 5) and would prove to be one of my greatest supporters.
It must have been tough preparing for the CFA exams with your job and social life. How did you balance that?
Honestly, there wasn't much of a balance. I would typically only give myself Friday and Saturday nights to meet a friend for dinner and maybe a movie, but nothing beyond that. I always made sure to get a get a good night's sleep before weekend studying since that's when I felt I got my best studying in.
I think one of the toughest aspects of the CFA exam is being able to deal with the psychological and emotional impact of a self-imposed solitude. Human beings are social creatures by nature and to deprive yourself of that brings about feelings such as loneliness and isolation. It is very important to not shut yourself off completely, and try to make an effort to meet with your friends. But at the same time, know you will have to sacrifice a lot of that leisure time as well. As with anything in life, you have to find a balance that works for you. I would argue that in this case, the balance is tipped more towards one's CFA preparation.
Did your firm support you in your CFA effort – perhaps some study leave, or sponsoring your study materials?
My firm was very supportive of my CFA efforts. My old firm has a good number of CFA charterholders, so they were fully understanding of the effort that is required and were great mentors. The firm would reimburse all your fees if you passed and you were afforded study leave as well (as long as you had the vacation time available).
Did you study on work days? How was your study schedule like during work days?
My typical schedule was study 2-3 hours each day Monday-Thursday. I would then take Friday off and leave the weekend wholly devoted to studying. Looking back, I would definitely scale it back a bit. I probably didn't leave my body enough time to recuperate and burned out more than once. After talking with colleagues on how they approached it, I'm going to try with a lighter study schedule while starting about 2 months earlier.
Do a lot of people in your area take the CFA exams?
Not really. There's only a handful of charterholders in results measurement, but they do tend to be upper management. I think it's mainly due to the fact that the skills required for this job are more technical in nature. It's all about how well you process large amounts of data.
Has taking the CFA exams helped you or your colleagues in their career?
It has helped me immensely. I entered the asset management industry about 3 years ago with a tabula rasa. The CFA program been the main contributor to filling in this "blank slate" of financial knowledge. My progress in the CFA program also helped me transition to my newest role, as it was a signifier of not just financial knowledge but also drive and work ethic.
Would you recommend the CFA exams to others in a similar role?
Very much so. Though the only real applicable section for a performance analyst might be the Quantitative section, it is very important bulk up your investment knowledge. After all, you are measuring financial securities. So yes, I would definitely recommend the CFA exams to others for that aspect, but really, I would do it because misery loves company 😉
More about DollarsToDonuts: I am a half-Filipino, half-white American born and raised  in San Diego all my life save for the 3 years I lived on an Air Force base in northern Japan. I'm a level II candidate in the CFA and CAIA programs and hope to attend Columbia Business School to partake in their Value Investing Program. On my free time, I enjoy soccer (Glory Glory Man United!), foreign languages (mainly Japanese), and reading (favorite authors include members of the "Lost Generation").
Have any questions for DollarsToDonuts or the 300 Hours team? Drop them in the comments below! If you'd like to share your Career Insider story, do contact us!