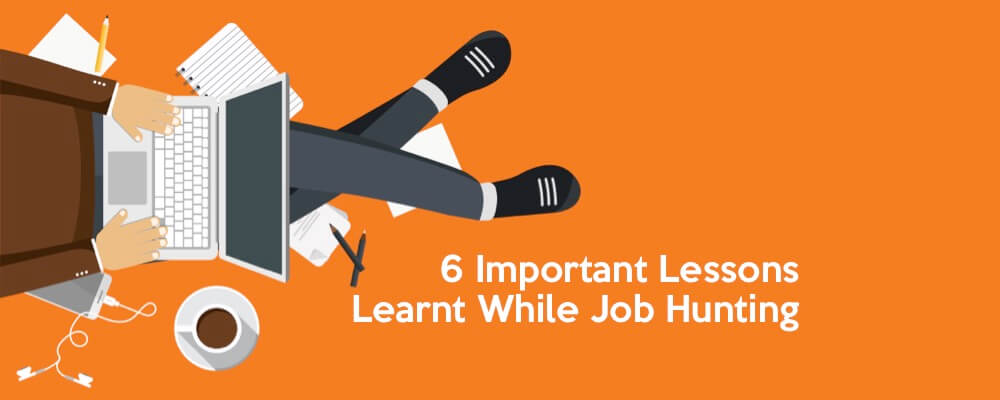 By Stephanie Proper, founder of ProperResumes
The job-searching process is a difficult one and, very often, you don't get any results for long periods of time. This was my case, as well. At the time, I was having almost no background in finance, but I wanted to keep on working in this industry.
​The entire process took 2 months, I had more than 10 job interviews. During this time, I've learned some very important lessons, here are the most important ones.
Social Media Platforms Are a Gold Mine
Many people tend to consider social media platforms as a place where you hang out, relax, and share your personal experiences. The rapid development of this online environment has widened its use.
Platforms such as Linkedin have appeared and they are very useful when searching for a job. They offer various ways of finding the job you want, thus shorten the job-seeking process. Create yourself an account, update it, and start engaging the company's you sought after and their HR managers.
When applying for a job, is better to send your resume directly to the HR manager, rather than applying on a job site. You will have a better chance of standing out in the crowd.
Networking Is Vital
Even though you might be the best at what you do, if you don't sell yourself, you'll remain obscure. Here's what you should do, I call it "The Close-to-Far Rule". Check your surroundings, your close friends, and relatives: they might work for a company you're targeting. If so, send them your CV and cover letter. If not, broaden your search area, friends of friends, and so on. Ask them to send your documents to the HR department.
Employers tend to choose a person recommended by their employees over an unknown person. Why? There are two reasons for this:
There is someone who vouches for the new employee
The new recruit will have someone who can help him accommodate
Edit Your Resume According to Every Job's Requirements
Your resume is the first contact between you and your potential employer. It needs to stand out of the crowd for you to obtain that first interview. Many people don't obtain that interview because they fill the resume with unnecessary information, skills, and abilities not required, irrelevant job experiences.
A recruiter spends roughly 6 seconds reviewing a resume. This means you have a short amount of time to get his attention. if doubt your abilities to write a good resume, professional resume services, such as mine, may be an alternative option. They will recommend only the most relevant skills and abilities to be highlighted and, hence, increasing your chances of being spotted. You can also get your resume reviewed for free here.
Research the Company and the Job You Apply For
Going to an interview without having extensive knowledge regarding the company and the job you applied for is like going to war bare handed. I used to do this, at first, but found out the hard way it is not how it supposed to be done.
I've researched the company and the job for eight hours before going to the interview that secured my place in the team. Company's evolution, mission, future plans, qualities they were looking for, competition, everything. Then, once I knew all this, I started creating a guideline for my speech.
Prepare Your Speech
The first step of the process has passed, your resume looks great, and you've been called for an interview. What now? Well, in the financial industry is really important to know how to sell yourself and your product. It's really important to have an extraordinary speech.
Start your speech by answering the most usual questions asked during interviews:
Professional background
Personal background
"Why would you like to work for us?"
"Why would we hire you instead of the other candidates?"
Once you've answered the most common questions start adding the information you've collected during your research. This will show your future employer that you've done your homework. Also remember to practice thoroughly – it's a lot harder to deliver a speech than prepare it, and harder still to deliver it in an interview.
Be Proactive, Contact Them First
It takes the HR department roughly one week to get a job posted. This is the time wasted from the moment the management decides a certain department needs new members until the job offer is posted online.
Take advantage of this period and contact them first. Even though a certain company might not have a job ad at a certain time, you should send them your resume and cover letter. You might send them your resume during the ad processing period.
Another thing you should consider is that your resume will be saved in their database. That's the first place they look when they want to hire.
Conclusion
Working in the financial industry was my dream and I worked very hard to land a job. I went to lots of interviews, I've done lots of errors, but I've also learned from them. I hope that these tips will help you have an easier job-seeking process than me. Keep them in mind when searching for your dream job.
​On the job hunt? You can read our career-focused articles here, or if you have a question just drop it in the comments below!