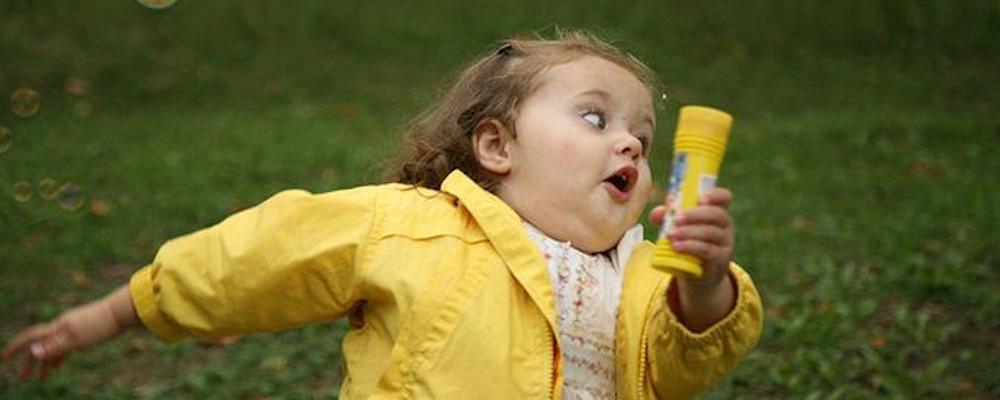 By Mike
A lot of candidates tend to write to us around the third (and last) CFA exam registration deadline, asking if there really is enough time to study for the exams.
Although you should ideally be registered and studying by the second deadline, it wouldn't make sense for the CFA Institute to offer a third deadline that they knew was too close to the exam, would it?
I'm living proof that it works – I registered late for both my Level II and Level III exams. The important thing to remember is that although there is enough time, you have to make sure you work harder to catch up. But definitely make sure you register before the deadline (check out all the deadlines here) so that you don't have to wait for the next exam cycle!
Expect to study for about 3-4 hours a day, every day until exam day.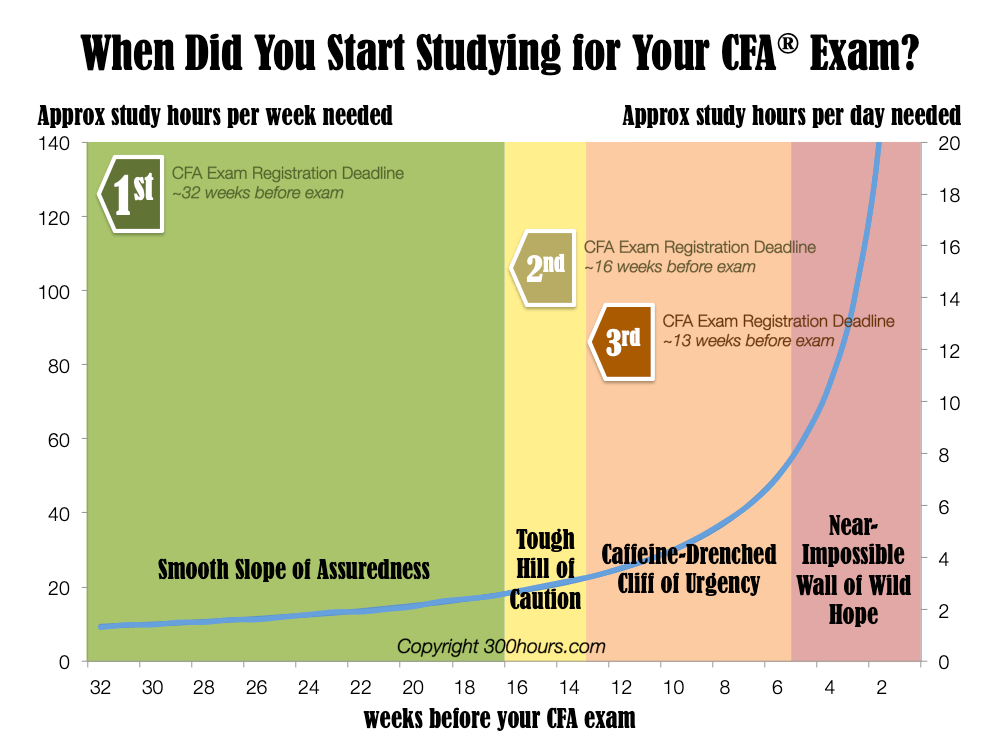 If you've just started your CFA exam studies at the third registration deadline, you'll need to study about 20-25 hours per week, or 3-4 hours a day.
The chart above shows the rough number of hours per week / per day that you'll need to study across various start dates. If you've just started at the third registration deadline, you can see from the chart that you'll need about 20-25 hours per week, or 3-4 hours a day.
You can see all our other charts here
.
Although that's tough, that's still doable. Your personal situations will affect your ability to meet the hours requirements, and obviously study hours vary from candidate to candidate, but this gives you a quick, rough idea on how much you'll need to commit.
So if you're registering by the third deadline, expect to be studying mornings or evenings during workdays, and solid days in the weekends until exam day. If your schedule doesn't permit that, then perhaps wait until the next exam cycle. You can see our tips for working through the work week here:
There are fantastic tales where a candidate passed with only a few weeks study. This will not happen for you.
The main mistake that candidates make when they hear of a fantastic tale (such as a candidate passing with 2 weeks' study) is that they assume that this is replicable, and replicable by anyone.
If someone managed to cheat death by jumping out of a plane without a parachute (it HAS happened), you don't expect it to happen to them again if they tried it again, would you?
When making your decision with a tight deadline, don't let these extreme cases influence you. Stay grounded in your decision-making and estimate the time YOU'LL need, not what has miraculously worked for some lucky others.
Studying at the 3rd registration deadline is doable, but work hard!
Like I said, there is a third registration deadline because CFA Institute knows it's possible to do it. Many candidates (including myself) have successfully done so. It requires harder work, so if you think you have the spare time and are up for the challenge, you should give it a shot and hopefully get your CFA charter earlier. Good luck!
To make sure you don't miss another deadline, make sure you add our handy Study Calendar for the CFA exams to your personal calendar: easy-to-follow instructions here.
Are you going for it, or waiting for the next exam? Let us know in the comments below!