Just received your CFA Level 3 results? We hope it's good news.
Commiserations to those who did not pass, you've worked so hard on this so far, do take some time to overcome your disappointment. You're too close to the end to give up at this stage!
Passed CFA Level 3? Congrats on your amazing achievement 🙂 We're so glad your hard work, persistence and dedication paid off all these years.
Here are 5 things you can do to maximize your CFA charter credentials.
---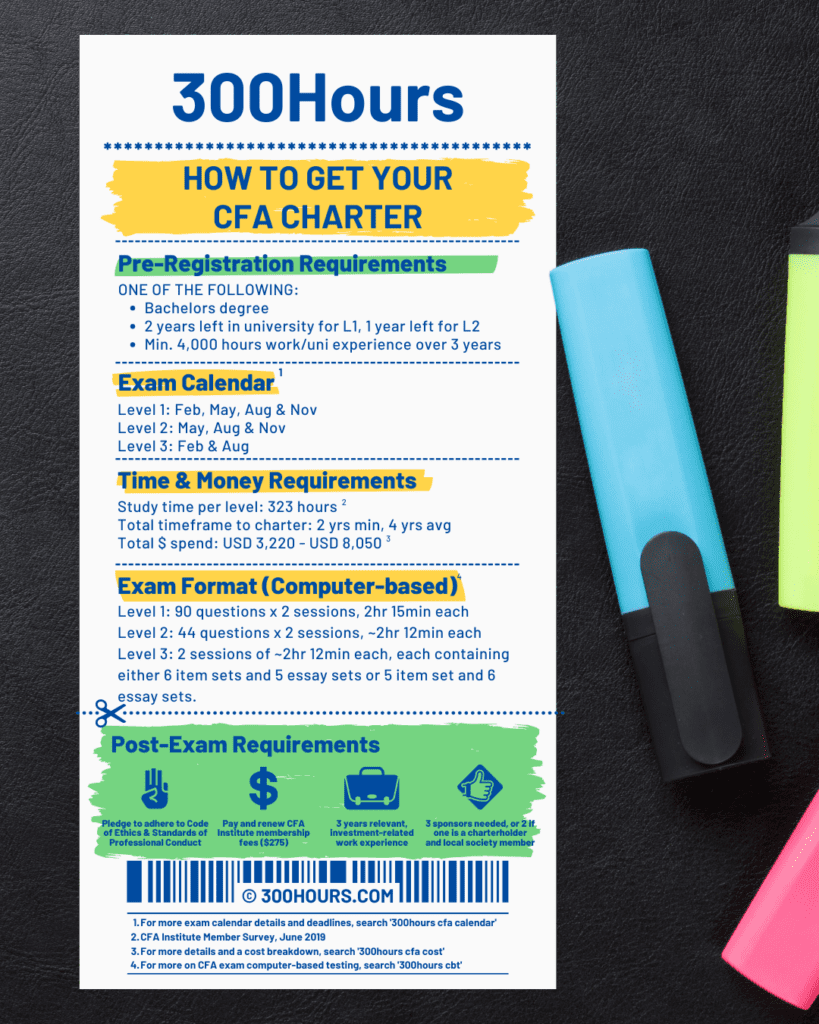 In order to be become a CFA Charterholder and be able to use the CFA designation after your name, you'll need to meet 3 other the following requirements aside from passing CFA Level 3:
Have at least 4,000 hours of experience, completed in a minimum of 3 years
Submit 2-3 professional references;
Apply to become a regular member of CFA Institute (cost US$275 per year), as well as a local CFA society.
For more details, check out: What Exactly Are the CFA Charterholder Requirements?
---
#2. Get your work experience section right
CFA Institute has updated the work experience requirements in 2020, so do make sure you're aware of this when you apply for regular membership.
Currently, the work experience requirements for CFA Institute's regular members are "at least 4,000 hours of relevant work (or university, if applicable) experience, completed in a minimum of 3 years."
Immediately, some questions may spring in your mind:
What work experiences are considered relevant?
Must the experience be consecutive years?
What about university experiences? How many hours does that count?
And so on. Check out our extensive CFA work experience requirements guide to make sure you get this right in your CFA charterholder application.
---
#3. Update your CFA status correctly on resume, LinkedIN & business cards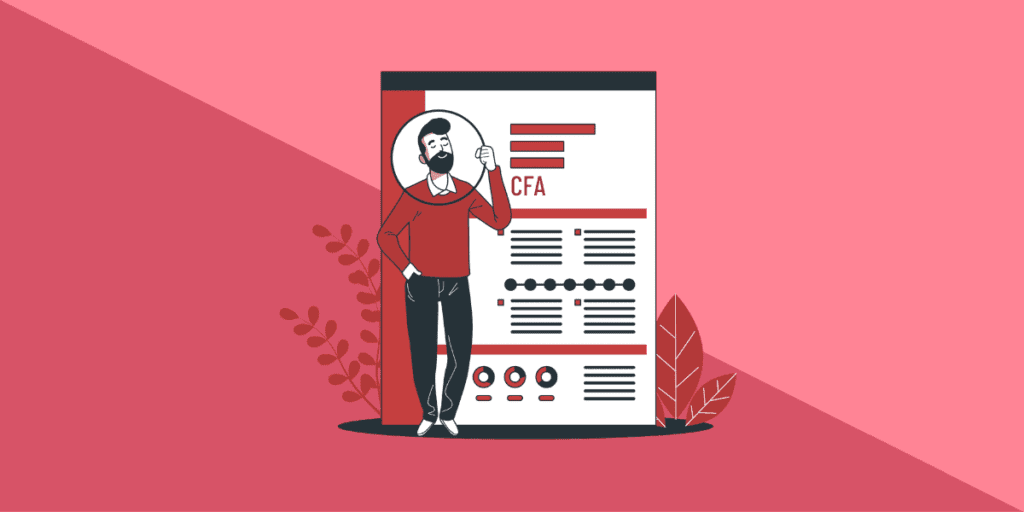 Even if your CFA charterholder application is pending, you can update your CV/resume with "Passed CFA Exam Level III".
However, there are no "passed Level 3" digital badges available. You can claim your CFA charterholder digital badge once your charterholder application has been approved.
Confused? It's best to refer to our guide on how to correctly update your CFA status on resume/CV, social media and business cards to avoid getting sanctioned by CFA Institute.
---
#4. Boost your job search and salary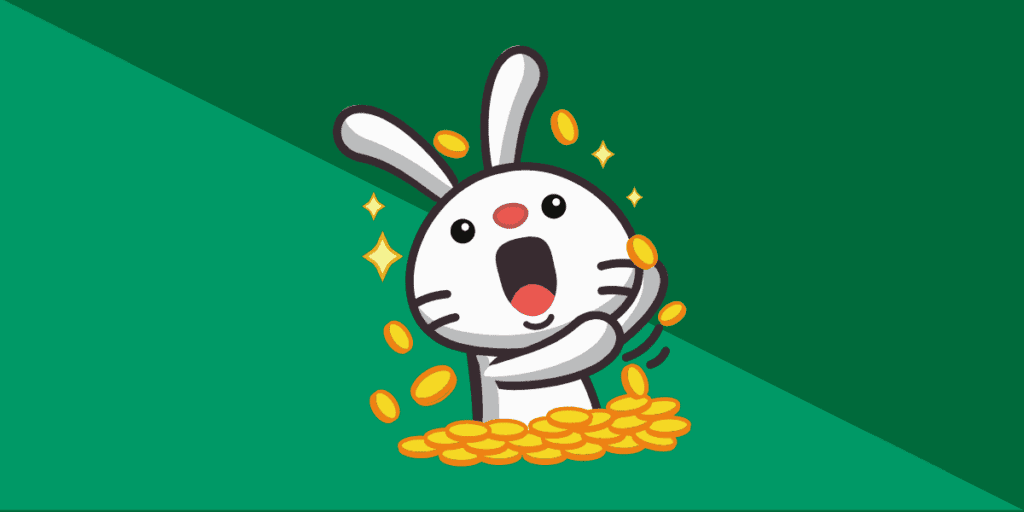 Did you know that our CFA salary research has shown that candidates who passed CFA Level 3 or are CFA charterholders earned on average 53% more than those who had yet to pass CFA Level 1 exams, even after taking into account work experience levels?
​Whether you're looking for a career switch, asking for the next promotion, or just interviewing for a new role in general, here are a few things you need to do to boost your chances for success:
That said, the CFA charter is not a golden ticket to jobs, you need to put the work into tapping your network, interviewing and being able to demonstrate your applicable skills that will add value to the interviewer.
---
#5. Stay up to date, network or contribute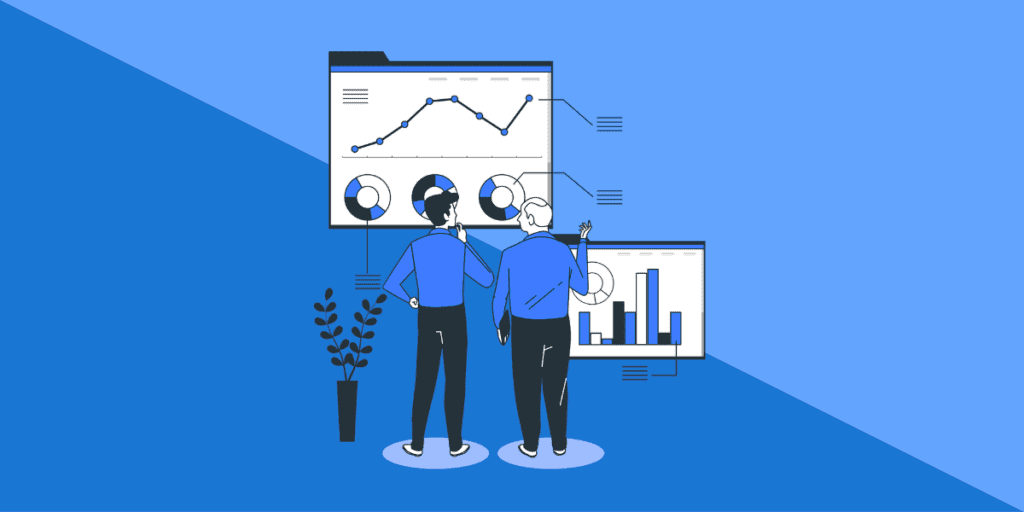 Did you know that our estimated Level 3 minimum passing score for Nov 2022 exam is 59%? We deduced this with our methodology thanks to results submissions by our readers.
​Having experienced the lack of support while studying for our CFA exams years ago, we started 300Hours with the goal of guiding CFA exam candidates through this tough but prestigious exam.
Here are a few ways you can help:
---
We are delighted that you're finally becoming a CFA charterholder – one of the best feelings in the world 🙂 What are your plans next? Comment below!
Meanwhile, you may find these related articles of interest: