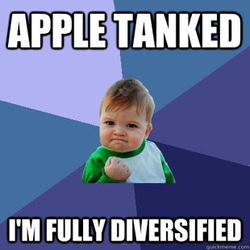 Hi MattyC – thanks for doing this interview! As an introduction to our readers, what's your current role and industry?
I'm a Financial Advisor in Morgan Stanley's Wealth Management Division, based in Northern New Jersey, USA.
As a Financial Advisor I have two primary responsibilities, business development and managing an investment advisory practice. The business development aspect requires me to build a portfolio of clients with investable assets through marketing and cultivating a professional referral network.
Between the seminars, prospect meetings and industry events I spend my time in the office servicing my clients. The process starts by interviewing each account holder, then customizing a financial plan according to the risk/reward parameters inherent in the needs and goals of each specific investor (individual, business, trust etc.).
The plan is then executed and constantly reviewed and updated based on macro level changes to the world economy, trends in capital markets and evolving personal circumstances of the investor. Now repeat.

Financial advisory is a very popular role that CFA candidates eventually see themselves in. How do you normally hire new team members?
It's very common for experienced Advisors to be plucked from competing firms for hefty signing bonuses
. I was hired just out of my MBA with 6 years of experience in commercial banking. Candidates such as myself with $0 in their current book of business are hired to an associate program where they will start from scratch on their own or partner with a senior advisor.
People accepted into this program tend to be youngish professionals (25-40) who have access to a niche of investors that will serve as a solid clientele foundation. This could be someone who previously worked with institutional clients or someone who has a robust e-rolodex of professionals centers of influence such as accountants and attorneys.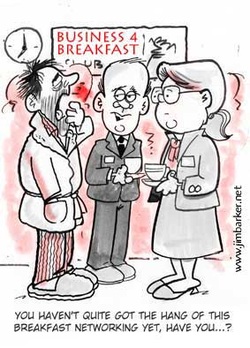 So connections and having a solid networking base is very important. What else would an aspiring candidate need to have for a Financial Advisory role?
Most obviously a Financial Advisor needs a core competency in
portfolio construction and an ability to interpret market trends
. That said, you can be the greatest intrinsic value security analyst in the world, but without a disciplined business development approach you won't last very long. Some of the key characteristics necessary to build and sustain success are self-motivation, determination and having a compelling investment strategy.
Above all, this job comes down to trust. What makes someone entrust you to manage their life savings or endowment or family inheritance? Trust is gained through a balance of being a likable person and having the ability to effectively and confidently convey why an investor should listen to what you have to say. The best advisors can make a prospect feel like they would be joining an exclusive club of investors and would be missing out on a valuable opportunity if they passed.
The interviews must be challenging. Can you describe your interview process?
First interview was a brief phone conversation with the Branch Development Manager about your résumé. Questions were extremely basic, my feeling was that they already found something appealing about my experience and just wanted to have a conversation to make sure I wasn't spastic or awkward.
Next I had to prepare a business plan which included how I would grow my business, what kind of investments I was most comfortable with, and what goals I mapped out for myself. Along with that I had to bring in a list of approximately 500 contacts. I submitted the business plan and in about a week I had another series of in person interviews with the BDM, Branch Manager and my designated "coach".
Assuming you get through those, which aren't too demanding, you get an offer. Even after I was hired I didn't consider the interview process over. Once brought in you have 6 weeks to pass the Series 7 (1st try or be terminated and professionally shamed) and 4-6 weeks after that you must pass the Series 66 (2 tries this time). After that you can settle in a bit. I had people who didn't bother to learn my name until I passed the 7 because then they considered you serious about the job!
Can you describe a typical work day in your life?
First thing in the morning is spent getting up to speed on the day's market news and sorting through various emails concerning updated research reports, daily ratings changes, and capital market highlights. The rest of the day is a tap dance between impromptu client issues and business development strategies.
Lunch is often provided by a wholesaler looking to present a new or existing investment/insurance strategy. Understand though that you do not leave the job behind at night or on the weekends. You must always be able to recognize a potential prospect opportunity, because you never know when you'll end up meeting someone that could be a future client.
How are the hours like, on average?
Normal hours are 8-5:30. A few nights a week you may stay late to prospect or attend client dinners and meetings but overall the hours are not bad. Most established advisors will only work market hours 9:30-4 or play golf 3 times a week. Color me jealous of those people.
That's amazing hours for finance. Is it good money?
Advisors in the associate program are salaried for 2 years plus merit bonuses and commissions. Total comp. in your first couple years can range from $40,000 a year to well over $100,000 a year depending on your ability to bring on assets and generate revenue. Seasoned Advisors are 100% commission based and the average person will range between $150,000 to $500,000 a year. There are some advisors that can make millions a year depending on their clientele.
That's impressive figures! Are there any extra perks, monetary or otherwise?
You mean besides the hours and lifestyle? Fund companies often wine and dine Advisors to get them to invest client money into their products. Employers will also provide nice expense accounts for the rainmakers. Working from home is also common in this profession.
However, one pervasive disadvantage to having many wealthy people feeling dependent on your advice and having your income completely commission based is that unless you are on a team of Advisors, waiting for a good opportunity to take an extended vacation can be like waiting for the Titanic to arrive to port.
What is the career progression like in your role? What are the usual or target exit opportunites?

Growth is the only progression. If you're not growing, you're dying. Established Advisors only make lateral moves to different firms. I mentioned the signing bonuses which are usually equal to your trailing 12 months of generated revenue. Some deals are too good to let go and the benefit of having your own clients is that they are loyal to the Advisor, not the institution.
What would be your advice to aspiring candidates targeting your role or industry?

First have a plan of who you plan to prospect. I can vouch from experience that some of the people (family, friends etc.) you are positive will open an account, will not. So don't go in thinking your rich grandma will save your bacon. Grandma got rich or stayed rich using someone else's advice and probably will be hesitant to hand over the reigns to a newbie such as yourself. Secondly, take a look at the big name brokerage houses because they will most likely have training programs. Lastly make it easier on yourself and try to team up with senior Advisors to get you through the beginning, learn their tricks and if your really lucky one of them will retire and give you some of their book.
Any qualifications that stand out for Financial Advisory?

Many people like to get their CFP (Certified Financial Planner) which will help you learn about some good principles like the efficient frontier and asset allocation. From my experience some clients like it but a CFP is not essential; then again you can definitely argue that a CFA is not essential either which brings me to…
So how did you learn about the CFA exams, and why did you decide to go for it?

One on my MBA professors introduced me to the CFA. After several discussions, endless personal research and a prolonged period of indecisiveness I finally worked up the resolve to go for it. My motivation boils down to a professional desire to work in capital markets or eventually as a portfolio manager. I can implement the lessons and tools gained from the CFA curriculum in my current role as well but it is not common in my profession.
It must have been tough preparing for the CFA exams with your job and social life. How did you balance that?
Honestly, I followed the 300 Hours Commandments and told friends and family that I would be going into hibernation for several months. For the first couple of months I took Fridays off from studying to avoid burning out and I tried my best to attend important social events like birthdays and weddings. The final month I went to the library to study after every work day and spent 2-5 hours each weekend day preparing. The most difficult day I faced was on the eve of exam day when I was in a wedding for one of my closest friends but that's another story.
Did your firm support you in your CFA effort – perhaps some study leave, or sponsoring your study materials?

Nope. My manager did not see how the CFA would help me bring in clients and actually showed concern that it would distract me from my work responsibilities. I was forced to work even harder to prove them wrong.
Did you study on work days? How was your study schedule like during work days?

Yes I usually spent at least an hour reading or taking Schweser quizzes from their q-bank. Towards the end I was at the library for 2-3 hours a night reviewing weak areas or taking practice exams.
That's dedication. Would you recommend the CFA exams to other Financial Advisors?
The CFA will enhance anyone's abilities in the financial industry. Speaking candidly I would tell anyone strictly looking to be a Financial Advisor that the CFA is not essential for success although it will undoubtedly improve your skills.
Thanks for your time, MattyC – it's been a pleasure!
MattyC was born and raised in Northern NJ. Prior to joining Morgan Stanley he worked in commercial banking for 6 years. MattyC has a Bachelors degree in Economics from the University of Maryland and a MBA in Finance from Seton Hall University. When he's not studying for the CFA or working, he enjoys traveling with his wife, playing golf, questing for the best craft beers and spending time with friends.

If you've got a question for MattyC, just put it in the comments below!