By Marc
Approaching the Big Day, it is natural for CFA candidates to be wondering if they are making sufficient progress in their exam preparations. Or, put more bluntly, you may be asking yourself, "Am I where I should be?" Ultimately, it's impossible to answer that question – at least not until you get your results – but there are some useful indicators of where you are and guidelines about how to make the best use of your remaining weeks.
​Here are four of them.
---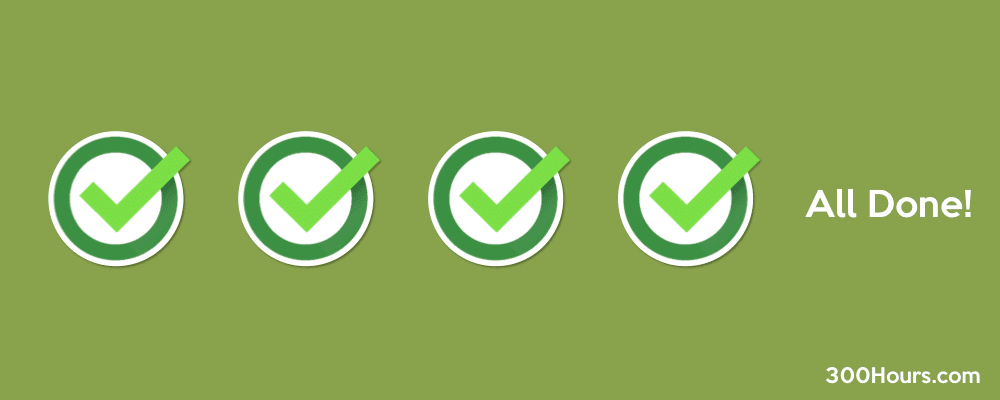 You should have very little or no more new material to cover
There is an ocean of material in the CFA curriculum and any of it could be tested on the exam. That said, I feel quite confident in saying that there is not a single documented case of a candidate who answered every question correctly on a CFA exam (not least because if such documentation existed, which is almost certainly does not, it is known only by a handful of people with significant inside knowledge of CFAI's highly-confidential historical data).
It is natural to be bothered by your inability to master every topic, but you should take comfort in the fact that this puts you in the same position as every candidate for any CFA exam at any level, ever. The final weeks leading up to the exam will be better spent reviewing material that you have already covered, which means that you will want to be in a position where there is no new material to cover as soon as possible – if you are not already there. And if you aren't – there are quick and dirty ways to get there.
---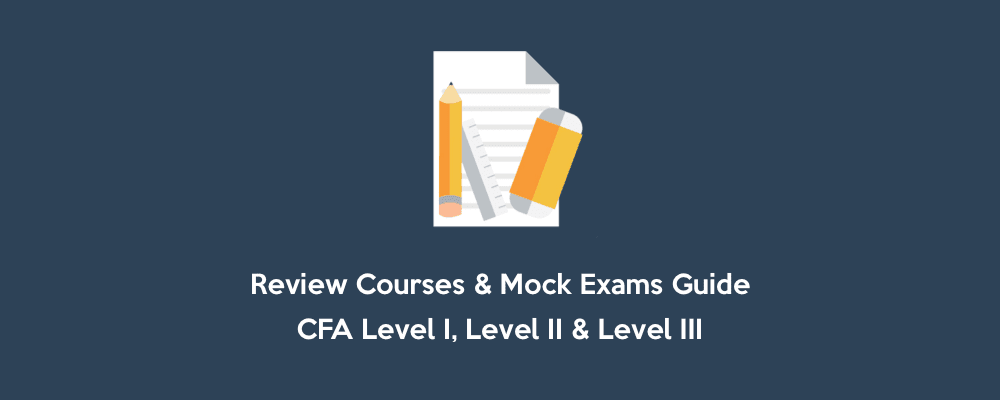 ​You should be working through all of the CFAI questions you can get your hands on
There is no excuse for not working through all of the practice problems and in-text example in the curriculum, as these are the most representative examples of what you are likely to encounter on the exam. Importantly, the process of working through these questions includes reading the answer explanations in detail and, in the case of multiple choice questions, thinking about what mistakes might have caused you (or did cause you) to make an incorrect choice.
Considerable thought goes into the wrong answer choices (aka. distractors) that are used for these questions. A bit of time spent putting yourself in the position of the person writing these questions can yield considerable insight about how certain subjects may be tested on exam day. Above all, it is critical to gain a level of comfort with the types of questions that CFAI asks, so doing the optional mock exams is probably a wise investment of your money and, more importantly, your diminishing time before exam day.
If you've exhausted all CFAI material, you should also be checking out practice exams by third party providers.
---
You should be starting to think about what the exam day experience will be like
Do you know where the exam will be sat? Do you have a plan for how to get there? Do you have a back-up plan in case Plan A doesn't work out? This may seem like a trivial detail, but the last thing you want is to show up within half an hour of the exam starting and not be admitted into the exam room until after the time has started counting down. It's an entirely avoidable complication that can cause an undue amount of stress on a day when there is no shortage of other things that will be causing you stress. So it's definitely beneficial to think through matters such as this.
At the same time, avoid obsessing about details such as "Do I need to bring four back-up calculators and six spare batteries? Is that enough?" Personally, I have gotten heavy usage out of my financial calculators for years both in preparation for CFA exams and in my professional activities and never experienced a dead battery. I am sure there are horror stories, but just take two calculators into the exam room and devote your attention to the myriad other more important matters before you.
---
You should do what works for you
One caveat to all of the above is that it is always dangerous to use the word "should". Every candidate has his or her trusted methods and this is not a time to start jettisoning what has worked for you in the past. Indeed, the key point is that what will benefit you most is getting to the point where you can walk into the exam feeling quietly confident in your ability to pass (and note the use of the phrase "ability to pass" as opposed to "ability to answer every single question correctly").
You don't want to be complacent, but chasing perfection and obsessing about relatively trivial details is a good way to avoid attaining your ultimate objective. Above all, you should trust yourself. Good luck!
Doubts? Questions? Drop them in the comments below and we'll post a response.