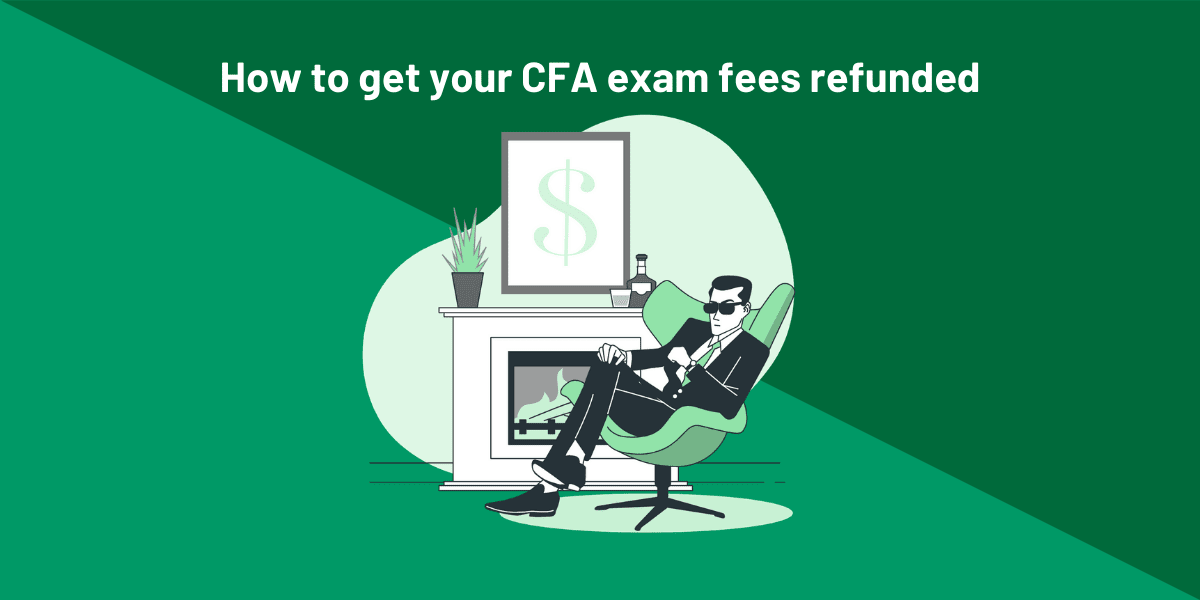 By Zee Tan
​
'How to get a CFA exam fee refund' has never really been a frequently asked question, but this is 2020.
As a result of the pandemic this year, CFA Institute has postponed the June 2020 CFA exams to December 2020 – and even that has a lot of uncertainty around it right now.
Among all this uncertainty, some candidates may be thinking about getting a refund
The refund policies around the CFA exams have not really been a big focus historically, and in the face of the pandemic they have undergone quite a few changes. In this article, we'll go through the refund options available to candidates – which can be different depending on individual circumstances.
How to get a CFA exam fee refund immediately after registering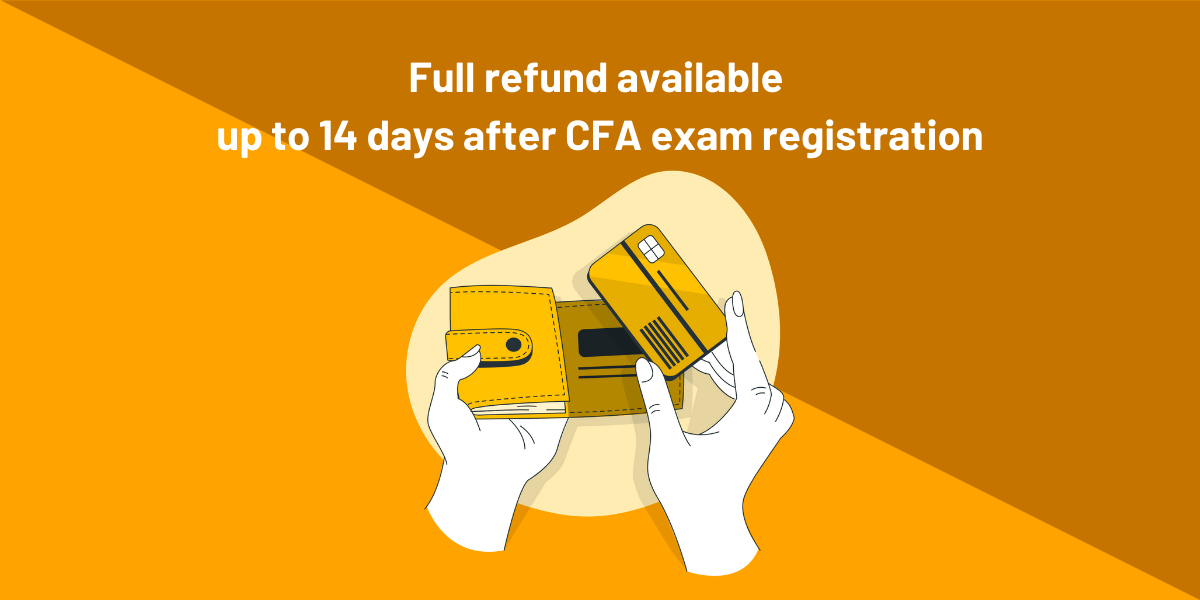 If you get buyers remorse immediately after registering for the CFA exams, don't worry – CFA Institute does allow refunds. But we do mean 'immediately' – refunds will only be available within 14 days of payment of your exam registration fees (through 11:59 PM Eastern Time on the 14th day).
If you wish to request a cancellation and refund, you should be able to do this by logging into your CFA Institute candidate account and search for the option under 'Manage Your Exam'.
Some additional terms apply to all refund requests:
FX differences apply. Due to fluctuating exchange rates, CFA Institute cannot guarantee the exact amount paid to CFA Institute will be the amount returned in currency other than US currency.
After 14 days, no refunds in any circumstances. After the refund 14-day period has ended, enrolment and registration fees are nonrefundable, even in the event of a medical condition or other extreme circumstance. Oof.
Print curriculum refunds not included. Payments for print curriculum orders are nonrefundable once the order has been placed. This one I get – CFA Institute ain't Amazon, they are unlikely to have the logistical capacity to process print curriculum returns.
CFA exam postponed? Here's how to get your refund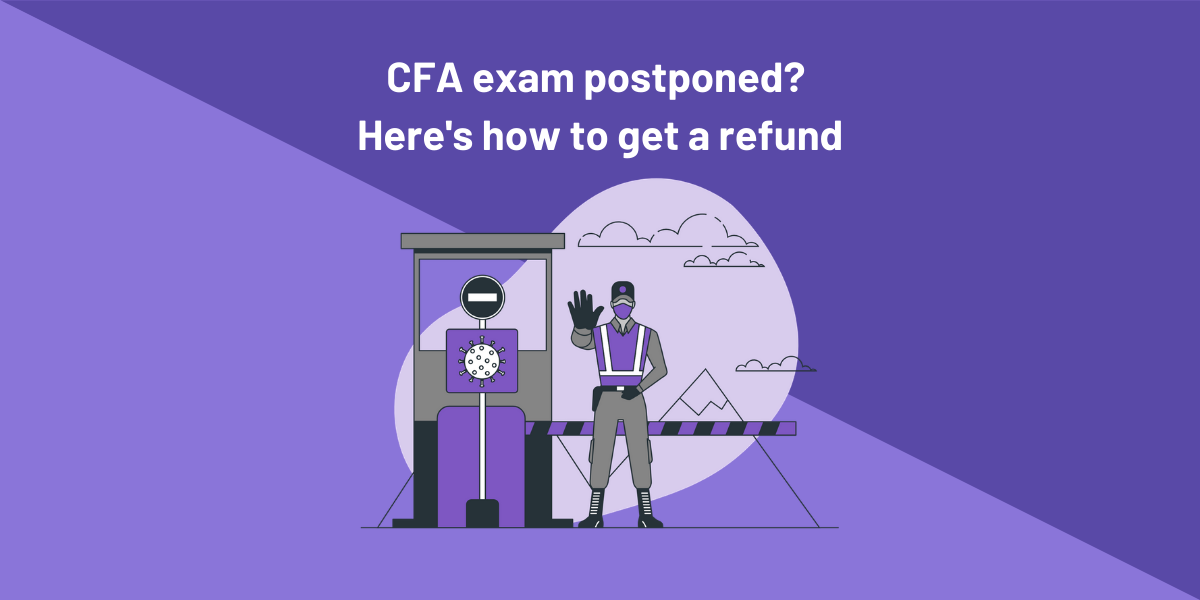 CFA Institute initially refused to hand out refunds when they first announced the
postponement of the Jun20 exams
. This was eventually changed so that a refund would be offered, under specific circumstances.
Here are the key terms and requirements about this 'postponement refund':
You need two cancellations or postponements by CFA Institute. Your CFA exams have to have been postponed or cancelled twice already.
No refunds from any materials you've bought. This includes CFA Institute print curriculum.
Do you get your enrollment fee refunded? Maybe. Originally, CFA Institute explicitly stated that enrollment fees will not be refunded, but their official statement has now changed to 'all fees paid with your original registration…will be refunded'. We would interpret that to mean that if you paid your enrollment fee with your original registration, it will be refunded.
Request your refund soon after the Dec20 exam. For candidates that have already been postponed from Jun20 and subsequently Dec20, refund requests will be accepted between 7 December and 21 December 2020.
Refunds can take up to 120 days. CFA Institute has stated that it expects refunds to potentially take up to 120 days from date of request.
CFA Institute will follow up with specific instructions on refunds. Refund instructions will be provided at the time your scheduled exam is again postponed.
Are there any other options other than a refund?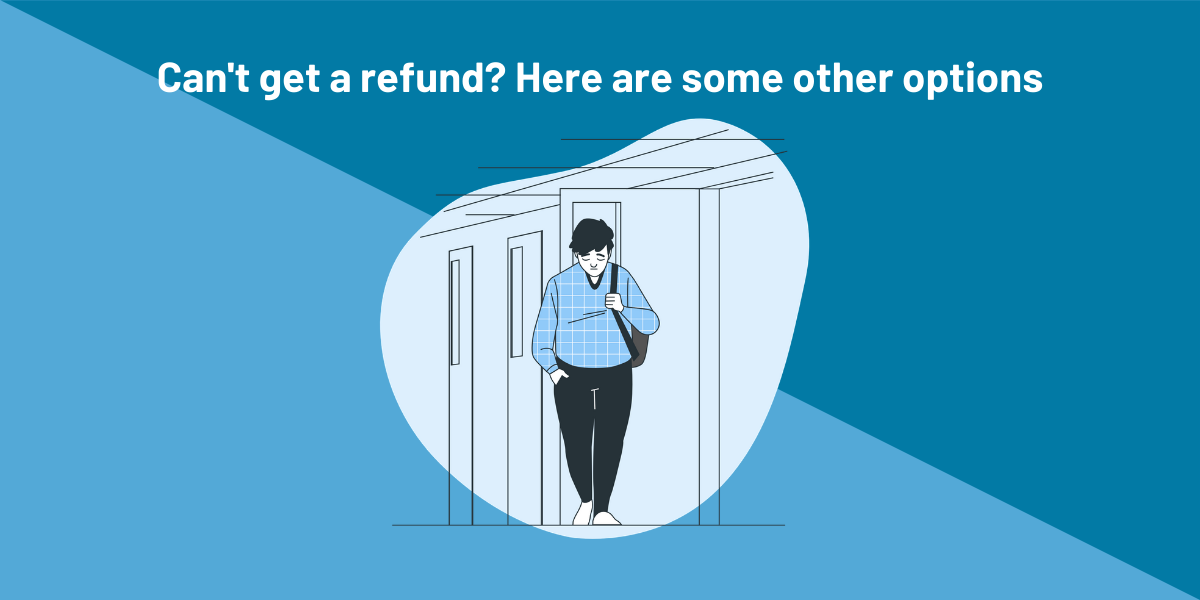 If for any reason you're not going to be attending the CFA exam you registered for, and if you don't want or don't qualify for a refund, there are two other options:
Deferrals to the next available exam are considered by CFA Institute on a case-by-case basis, and only in the event of one of the following, impacting the candidate or a member of his/her immediate family:
life-threatening illness (candidate or immediate family member) in the exam window
death of a candidate's immediate family member
mandatory military service (candidate only) in the exam window
pregnancy (candidate only)
natural disaster or government travel restriction (candidate's local area) that prevents the candidate from attending the exam
The candidate's 'immediate family' is defined as the candidate's parent, grandparent, sibling, spouse/domestic partner, or child. Deferral requests must be received by CFA Institute prior to or within 10 US business days after the exam window. Decisions on deferrals are final and are at the sole discretion of CFA Institute.
​Candidates awarded a deferral are responsible for all applicable new curriculum charges – so while you do 'save' on your exam fee, you'll have to cough up again if you need new curriculum or materials.
CFA Institute also offers a withdrawal option. A refund or a deferral would be preferable in every scenario, since with a withdrawal you don't get your money back, nor do you get to postpone your exam.
A withdrawal option is available until 5 days before the exam date or the start of your exam window. You can withdraw if you wish to re-register for the next exam without waiting for the results of the current exam to be released – but then, it would make more sense to apply for a deferral.
A withdrawal would therefore only make sense, in our opinion, if you wanted to defer your exam to the next exam cycle, but for some reason do not qualify for a deferral.
---
What are other candidates thinking?
To help make your decision, it can sometimes help to see what everyone else is thinking. Just drop your answers in the polls below and view our poll results: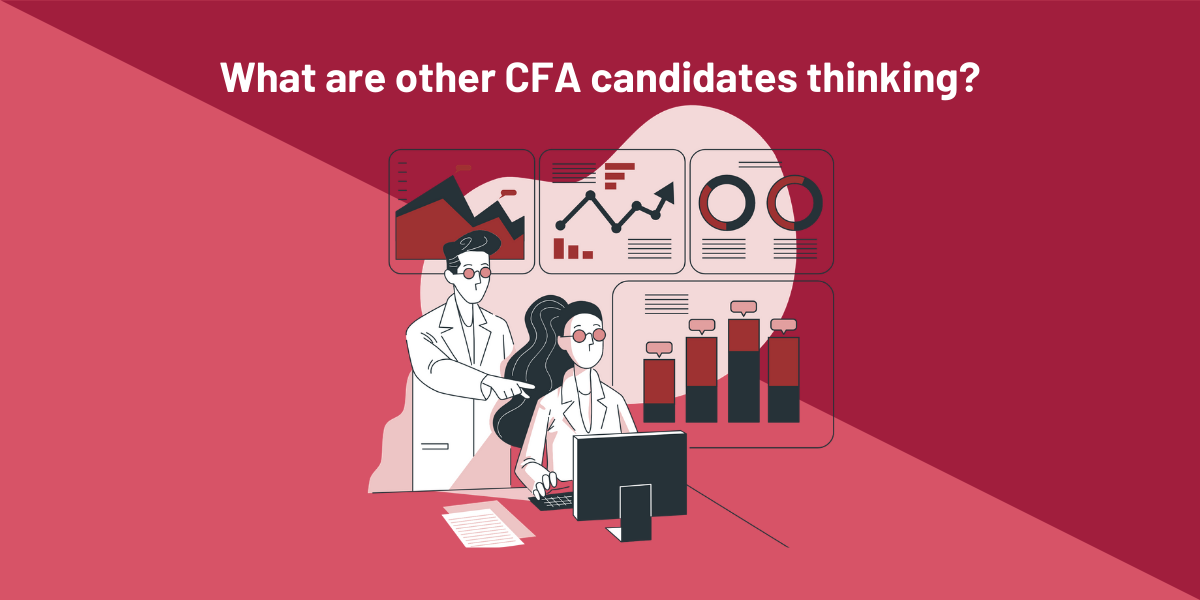 Hope this guide helps outline the options available to you if your current CFA exam schedule is not working out for you.
​If you have any specific questions, just drop them in the comments below and we'll answer!