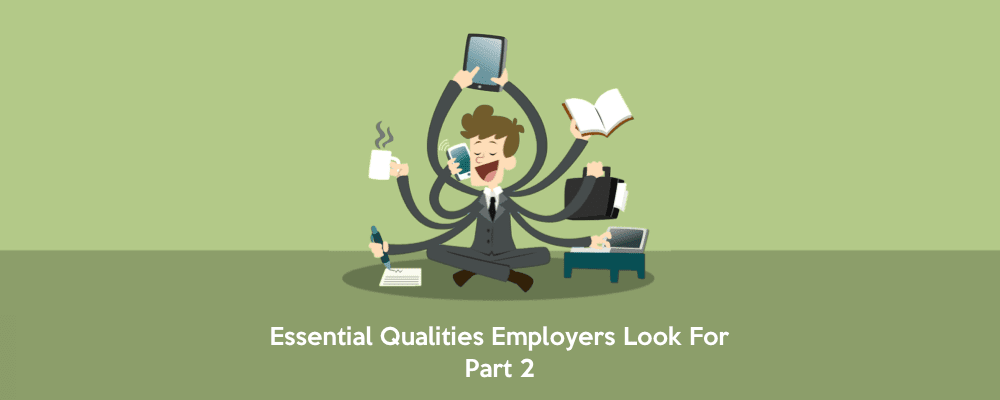 By Christine
This is Part 2 of a 2-part series of articles. You can read Part 1 here.
What do employers want?
Knowing what they want is one thing, but showing it to them in the recruiting process can be challenging. Reading a list of skills doesn't necessarily prepare you any better to land your dream job. You have to accumulate experience. Demonstrate this in an interview. Then maybe, just maybe, you'll get the job offer you've been waiting for.
That's why we decided early on in our research for this article that it wasn't enough to just show you the qualities that employers want in you. To prepare you as much as we can, we'll also:
show you how to train up these skills in yourself,
give you interview examples to work from for your own interviews and CV,
and give you a recommended reading list if you're up for learning more.
In Part 1, we addressed 5 qualities – Verbal Communication, Teamwork, Commercial Awareness, Analytical Skills and Proactivity. In Part 2, we'll address another 5 more equally-important attributes.
---
Written Communication
Able to express yourself clearly in writing and presentations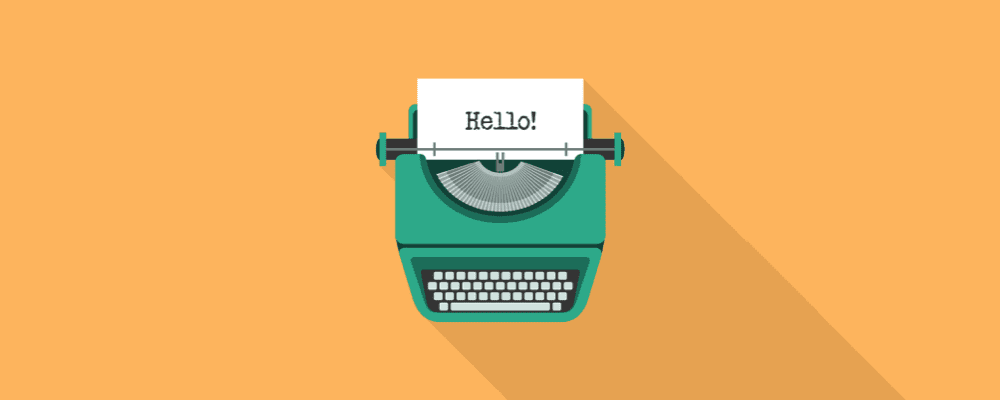 Why this is important:
You probably communicate more through written words. Recent studies show that the average business user sends and receives 125 emails a day. From quick notes to carefully formatted company-wide memos, you often talk to your colleagues through emails and presentations.
It's deceptively more challenging than speaking. When communicating through writing, there are less cues from body language to guide your words. More clarity is also needed, especially when you're sending your message to large groups with varying levels of context.
Manage your colleagues' impression of you. First impressions matter and these days introductions can happen over email – such as across international offices. Mastering your written communication is therefore becoming as impressionable as a sharp appearance.
Your CV will benefit from this. How good you are at written communication will also show in your CV's editing, layout and content.
How to build this skill:
Practice. Building up experience is really important. When you're setting up dinner with friends or giving directions via email or text, try and count how many exchanges you need, and if things go according to plan. Be aware of how you write, and make improvement notes for next time.
Volunteer. Whenever your job offers you an opportunity to prepare a presentation, send a newsletter or a company-wide email, volunteer to do it. An email about the next company social drinks may not sound that significant, but it will allow you to practice your written skills in a more relaxed setting.
Write for us. If you're interested in practicing this (as well as further padding your CV), consider writing for us!​
Interview examples:
"I managed my society's email circulars for three years, sending out newsletters and announcements to our 30,000 members on a weekly basis. Through my improvements, I increased response rates and our event attendance by 20% during my time there."
"In addition to my role's usual responsibilities, I also create most of my team's communications and emails to the head office. I also draft most of my manager's weekly reports to our CEO, as I am closer to the raw data underpinning these reports and can communicate the findings clearly."
Recommended Reading:​​
The Pyramid Principle, Barbara Minto: The handbook to thinking and presenting clearly and logically. Ironically this isn't an easy read, but it will be worth it!
How to Make an Impact, Jon Moon: Touching on all forms of business presentation, Jon changes the way you think about layouts in business documents and presentations. Lawyers and accountants find this particularly useful as they can produce quite a lot of documents, but the principles in this book apply to any business writing.
Brilliant Copywriting, Roger Horberry: Learning how to choose and edit your words can be very powerful. Through learning how to write effective copy, you'll be able to apply Roger's concepts and tips into your everyday writing.
---
Drive
Determined to get things done. Make things happen & constantly look for better ways of doing things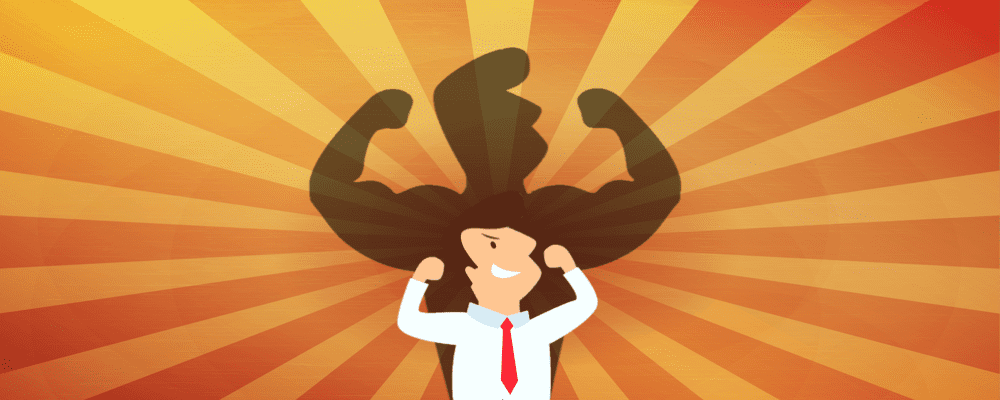 Why this is important:
None of the other skills matter if you don't bother learning them. Personal motivation is perhaps the most important success factor in any person. The desire for improvement will push you to work on all the other attributes that will be part of your life's successes.
Drive has to come from you. A lot of the potential to increase your own drive has to come from yourself.
How to build this skill:
Be a yes man. Say yes to things more often. Don't let the fear of messing up stop you. When you have doubts, ask yourself 'what is the worst that could happen?'. Picture that scenario in your head: if you can live with it, give it a shot!
Push yourself. When faced with decisions, opt for the one that is logically best for you, not the easier option ("Should I work on my research project which is totally optional, or play games this weekend?"). Constantly try to be just outside your comfort zone.
Positive thinking. We are often driven by negative thinking, which doesn't get us as far as we can really go (e.g. "I should really get back to my studies, or I will fail my exams"). Through focused positive thinking (e.g. "Every minute I spend studying is one step closer to completing my CFA charter!") not only will your drive increase, but your general mood will too. For more details, see our Recommended Reading section below.
Interview examples:
"I was offer a place to study at a prestigious university but my family plainly couldn't afford it, and I was determined not to go down the college loan route. Instead of giving up and choosing a cheaper college, I dedicated the next two months to applying for scholarships and grants – including university grants, government grants, special-interest scholarships, and even got my local MP involved. Through my efforts, not only did I manage to attend my first-choice university, but I graduated from university with no college debt."
"I was laid off by my firm during the 2007 credit crunch. As my redundancy package would cover me for the next few months, I quickly spun the situation into my advantage through hard work. Pushing hard from day one, over the next 5 months, I performed freelance work (through my old company contacts), completed my CFA Level 2, increased my fluency in French, and landed a new job. I emerged from the lay-off doing much, much better than if I had stayed at my old role."
​
Recommended Reading:​​
What to Say When You Talk to Your Self, Shad Helmstetter: A classic book so some of the writing and references can be a bit dated, but nonetheless very effective. Through Shad's principles in self-talk and positive thinking, you can learn to feel better and accomplish more.
Drive, Daniel H Pink: Engaging and practical. Daniel teaches how to motivate yourself and others through examples and stories through the history of motivation. The main focus is on corporate motivation rather than personal, but it's still very applicable on a personal level.
The Magic of Thinking Big, David J Schwartz: Similar to What to Say When You Talk to Your Self (listed above). Written in 1959 but still equally relevant today, David shows how positive thinking and thinking big will inspire you to a happier career and life.
---
Planning & Organising​

Able to plan activities & carry them through effectively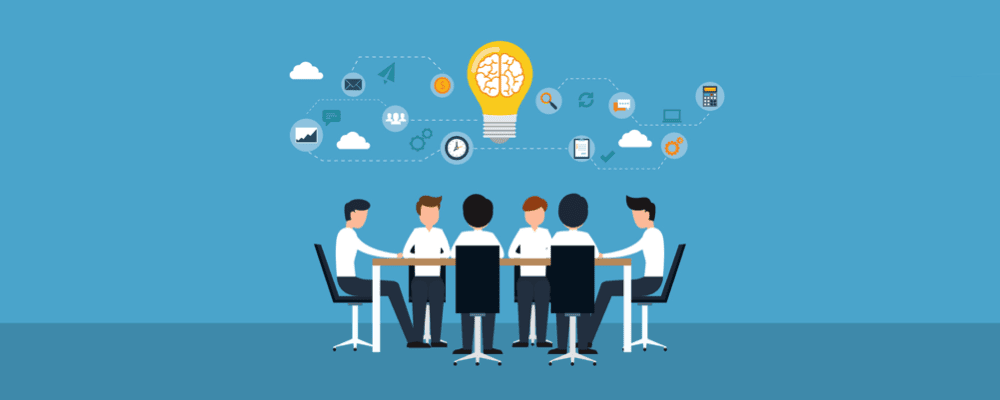 Why this is important:
You'll be always prepared. Instead of being the chump that is always forgetting that file or that important task you should have done last night, you'll be the superstar that saves the day with your extra backup.
Efficiency. Organisation encourages productivity, reduces stress (as you spend less time in chaos) and saves you a lot of time.
Professionalism. Being and appearing organised will consistently make you look professional and competent. A tidy workspace shows attention to detail and thoughtful planning.
How to build this skill:
Make organisation a way of life. Strive to be organised in all aspects of your life, starting at home and at the office. Organise your bedroom and workspace. Keep everything neat. Be hyper-organised for the next few months, and hopefully the state of having your things (and thoughts) in order will start making it easier to constantly have an organised approach to everything.
Interview examples:
"Upon joining my current team, I realised that a lot of our team's time and emails were spent looking for files from past projects. I designed a new organisation system for our team based on my personal one, keeping files organised and stored in the cloud, easily accessible by every team member. The benefits were immediate: productivity increased, morale improved and stress levels dropped."

​
Recommended Reading:
​Getting Things Done, David Allen: One of the most influential books in this space, Getting Things Done will show you proven principles, habits and filing practices that will keep you organised, whether it's for the small things in your personal life that keeps slipping through the cracks, or for appearing like a master of preparedness at work.
---
Flexibility
​​Adapt successfully to changing situations & environments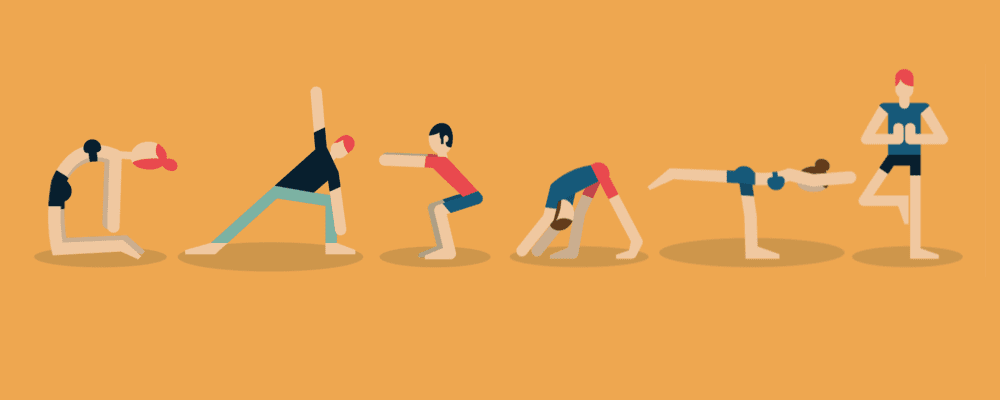 Why this is important:
Adapt or die. Tech advancements mean that decisions are being made and implemented at a quicker pace. The team you are joining may not function the same way in the next 6 months. Being able to adapt to organisational changes and new approaches to your work will not just be beneficial to your employer, but would be massively useful to you personally.
How to build this skill:
Be aware of your comfort zone and always move slightly out of it. Wanting to stay in status quo is human nature. Being aware of your comfort zone will allow you to consciously step outside of it when you have the chance, be it to improve yourself, seize an opportunity, or change your approach to a new situation.
Keep detached. When situations blow up, keeping calm and detached from the situation will allow you to make the best decisions to respond to it. Just like Gregory House, sometimes keeping yourself mentally separate from the issue helps you work on it.
Be decisive. When things change quickly, they often require quick responses as well. Being afraid to make a decision will limit your ability to respond. When the situation calls for a quick decision, don't be afraid to make one. Don't get stuck at trying to be 100% sure about any one option if you need to move quickly.
Interview examples:
"During our consultancy project for Bank X, the client team we were going to present to was reorganised in the last minute. The managing director of the team was replaced by another director that had very different views on how to bring the team forward. By having a series of quick introductory sessions with her, we were able to understand her vision and adapt our findings and recommendations. Although we were originally commissioned by her incumbent, our final presentation was a great success and led to more work with the new director's team."
"I spent a year out in Guilin, China, teaching village children English and science. Teaching a class of 100 restless children with limited resources, textbooks or even facilities such as desks and chairs required me to be very adaptive. I used theatre, stories and the village's natural fields to conduct my large classes, keeping my students engaged and learning. The results were amazing – most of my students were able to converse at the end of my time there. After I completed my teaching year in Guilin, I was also asked to create a handbook for future educators to effectively adapt to rural situations with limited resources."
​
Recommended Reading:​​
Adaptability, Max Mckeown: Through a series of rules, Max explores how to increase your adaptability to come out on top. Real-world examples are included from business, government, the military and sport, from bleeding-edge tech companies to street-level creativity.
The Art of War, Sun Tzu: Dating back to 5BC, this classic military strategy text is now required reading for all aspiring managers.
---
Time Management

Manage time effectively, prioritise tasks and be able to work to deadlines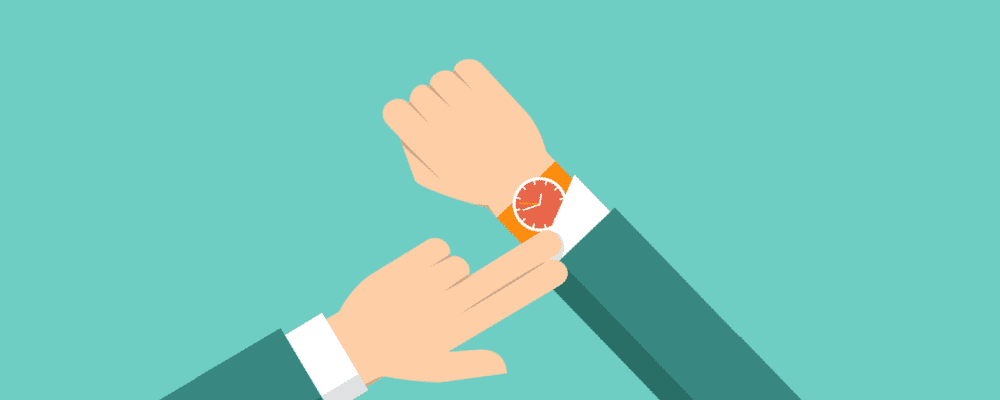 Why this is important:
Productivity. Keeping to time constraints shows that you're an efficient worker and that you can find new and better ways to complete your tasks within time if needed.
Prioritisation skills. Managing your time effectively also shows that you can prioritise your tasks and understand your team's focus.
Reliability. Deadlines indicate to the rest of the organisation when to expect output from you. An employee that consistently keeps to their deadlines are prized – they are reliable and predictable, allowing other work to be scheduled around them. Conversely, if you're always missing deadlines, you'll come across as highly unreliable.
How to build this skill:
Make and keep deadlines. Have a habit of making mini-deadlines for yourself and practice sticking to them.
Don't multi-task. Multitaskers often seem to think they get more accomplished, but it's not always the most productive or efficient route. Our minds work better when we are truly able to focus and concentrate on one thing
Delegate. You may feel overprotective of your project sometimes and may want to do everything yourself. Fight this impulse – if someone competent offers to do something for you, take them up on it. Always check if any of your tasks can be automated or delegated to someone else – be it your team member or someone in another department.
Interview examples:
"​I was once handed a rush project with impossible deadlines. As I was used to managing demanding deadlines, I planned my work, and early into the project I proposed two options: either keeping to the deadline while getting less things done than expected, or complete the entire project, but with a longer deadline. By managing expectations and being transparent about what is possible, I managed to adapt the expectations that were set for the project, and complete the work within the new constraints."

As captain of the university football team, my final coursework deadlines also coincided with football practice for the final few games of the season. By deprioritising everything else apart from my coursework and football temporarily for a few weeks, planning a strict schedule and sticking to it, I was able to achieve both. I completed my coursework on time, receiving top marks, and brought my team to winning all 3 of our final games."
Recommended Reading:
15 Secrets Successful People Know About Time Management, Kevin Kruse: Through examples of highly successful people in academia, sports and business, Kevin offers practical advice and a time-management system that many have found effective. Highly recommended.
How to be a Productivity Ninja, Graham Allcott: Graham shows you techniques on how to keep your inbox clean, focus your attention, eliminate procrastination, and work smarter. Sounds amazing? Only if you practice what he teaches!
Getting Things Done, David Allen: One of the most influential books in this space, Getting Things Done will show you proven principles, habits and filing practices that will keep you organised, whether it's for the small things in your personal life that keep slipping through the cracks, or for appearing like a master of preparedness at work.
---
Hope you've found our 2-part series useful! If you have any questions, or want to share your experience, drop them in the comments below!