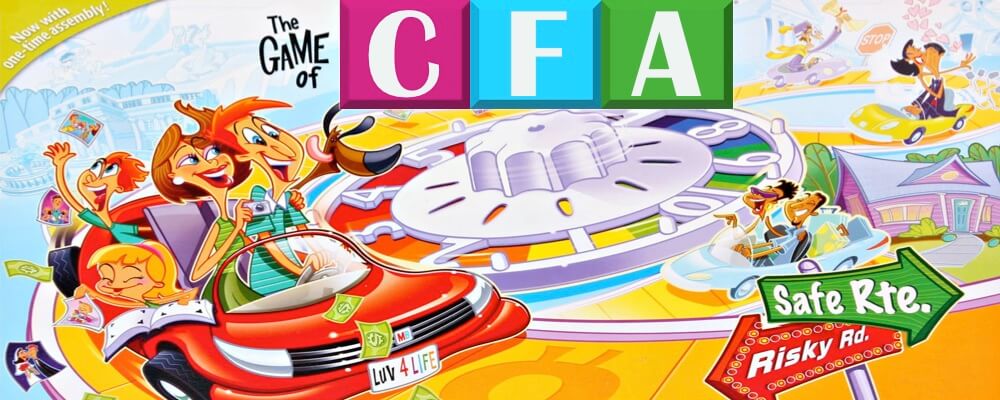 By Travis Koivula (LinkedIn)
​The quickest way to pass all three levels of the CFA exam is to take the exams in an 18-month span (December, June, June) with consecutive passes on each test. I work in retail finance, advising individual investors on how to make the most of their money. Even with 11 years of work experience in the field, I was still under-prepared to embark on the journey of tackling these tests and passing them in an 18-month span.
Why I Did It
Recognition:
The CFA designation is globally recognized and I believe really sets you apart from the crowd, by representing a deep knowledge of all things investing, a commitment to ethics and a passion for putting investors first.
Cost: It was relatively inexpensive to fund costing about $4,000 to complete vs. $40,000 for a MBA.
​Training: It wasn't until I was finished the program that I realized how much I had been missing when giving advice to my clients. Other programs (CFP, CSWP & CIM) are good at financial planning but don't delve into detailed financial application.
---
How I Did It
Eat an elephant one bite at a time
It is recommended that you spend 300 hours of studying to pass each exam — which is about 100 hours short of the reality. I spent 400 hours studying for every CFA level. To get these hours in, I would aim for studying at least 2 hours every day. On the weekends I would try for a little more, setting a goal of four hours. I found after two hours of studying I needed a break as I stop retaining information so these manageable chunks really helped.
If you'd like more detail on how to balance work and CFA studies, you can read Sophie's excellent article:
Don't break the chain
When asked what the key to success as a comedian was, Jerry Seinfeld said it was to write comedy every day. To motivate himself to do this, he would set up a calendar and mark off the day with an X if he accomplished this goal. When I was studying, I set up my calendar and I found that I liked seeing the chain and seeing it grow longer each day! This motivated me to study when I really didn't want to so that I didn't break the chain.
There is a 300 Hours article about this if you'd like to learn more about this technique:

Have "the talk" with your significant other
I sat down with my wife and said that I wanted to pursue this path. I went over how this would be a big sacrifice for not only me, but her as well. I asked for her support and patience as I would be missing in action as a husband. Through the two years of studying, there were many days when she was frustrated that I was not around or available, but like a champion she supported through the whole process. I planned a date each week on Saturday night and that was a much-needed break from the studying and great for our relationship through this.
Talking to your loved ones is one of 300 Hours' 10 Commandments for CFA Level I. You can read about the rest of the Commandments in the Guides section.

Find the right study material
I used the CFA Institute study material for CFA Levels I & III, and Wiley's material for CFA Level II. I found that the CFAI material was great for studying and would have used it for Level II, except for the time crunch with the short turnaround between Level I and Level II. I did purchase every mock exam I could (Fitch Learning, Kaplan Schweser, Wiley, 300 Hours, etc). I found that these really helped get me into high gear before the real exam!
You can get practice exams from the 300 Hours Store, and check out the latest offers in their Offers section.

Find a study buddy
For Levels II & III I found a study partner. We used each other not necessarily for asking questions but for pushing ourselves to stay on our game and keep on our studying plan. It was also helpful to have someone to talk things over and celebrate your success with.
For more on how to form an effective CFA study group:
Maybe have a baby?
Halfway studying for the Level II exam, we found out my wife was expecting with our first child! We were thrilled and excited, but also terrified about the thought of studying and taking care of a newborn. Our child was due to arrive in early December: I devised a plan of studying from September to December, taking a month off, and getting back on track in mid-January. There were times when I had a child in one arm and a book in the other wondering how I was going to make it through. With an understanding wife and family support I was able to manage, but it is not something I would want to try again!
Studying for the CFA exams with a newborn? Adam Hayes, CFA, has also shared his experience on 300 Hours:
Mentally prepare for exam day
The full exam consists of two three-hour exams written at 9:00 and at 2:00. I have written many exams through university and getting various other designations, but nothing compared to intensity of the CFA exams. For my Level I exam I had to travel to another city and stay in a hotel, as December exams are only available in a limited number of venues. I had to be at the exam at least 30 minutes before the start and needed my passport as ID in order to write the exam.
The test room was cavernous – it could only be compared to an airport hangar, filled with 500 other candidates writing at the same time. Before we started writing the test we had our calculators searched along with our pencils and erasers to make sure no cheating occurred. For each six candidates there was a proctor assigned to watch them and he circled around us like a vulture over a carcass. All this added to the stress level when writing, so mentally prepare yourself!
If your CFA exam day is coming soon, make sure you look through the CFA Exam Checklist to see if you've gotten everything you'll need.

Glad that it's done? You betcha.
The last two years have gone by in a blur. I am very thankful that I tackled this challenge and believe it will benefit me for the rest of my life. I have to say I really feel complete as an investment management professional and would encourage others to the challenge.
If you have questions, I'd love to help! Just drop them in the comments below.