Hi, I'm Alexander Law, a CFA Charterholder. 
Back in 2017, I managed to pass the CFA Level 1 exam with just five days of study.
My scores were over 70% in all subjects except Alternative Investments and Financial Statement Analysis (those were in the 51-70% range). Luck definitely had some role to play in this, but I believe I also did a lot to tip the odds heavily in my favor.
I wanted to write this to share my experience and tips on how to pass CFA Level 1 without studying much, although it is not a position I recommend to begin with!
Here's my story:
---
Why just five days of study?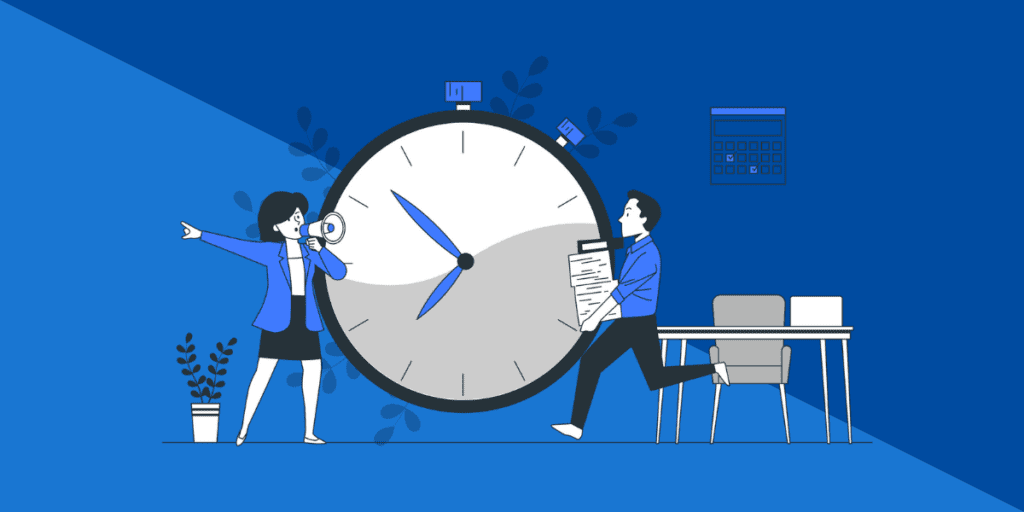 I didn't set out intending to just allocate five days of study for the CFA exams.
And no, I don't think it's a good idea.
But having just finished a round of eight final exams at my university, I was mentally shot. Additionally, because I had a family vacation scheduled for the two weeks preceding the exam, my study time was limited to just the long-haul plane flights and the three days before the exam.
I decided to give it a shot anyway – there's nothing to lose. And against all odds, I passed.
And the best part? I managed to save a bunch of money on registration fees thanks to the CFA Access Scholarship.
The right study strategy makes all the difference when it comes to preparing for exams, and you could say I have considerable experience cramming in tons of material at the last minute.
Here's what worked best for me – hopefully they'll help you if you find yourself in such a precarious situation.
---
Strategies on how to pass CFA Level 1 without studying (much)
The right background can give you a head start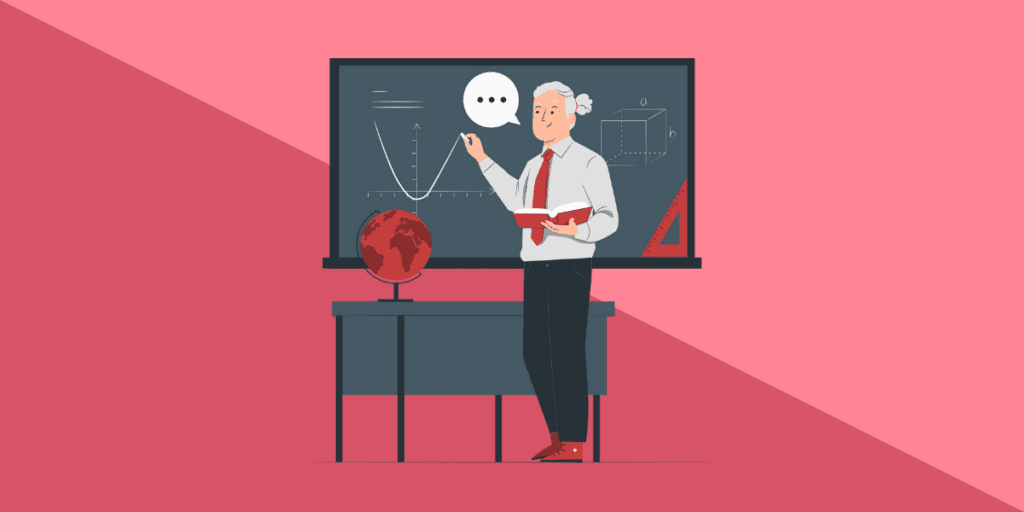 Work and education background may play a role on how much time you need to study for CFA exams.
While I didn't have much work experience in the finance realm, my extensive academic experience made a difference.
I have taken at the graduate and undergraduate level 9 finance courses, 10 economics courses, several math & stats courses, and two introductory accounting courses.
As was reflected in my allocated study time – and my CFA results – FRA was my weakest subject by far.
While some of the economics courses I took were too specific or complicated to apply to the CFA Level 1 exam, I found that having an academic background in economics, finance, mathematics or statistics helpful towards cutting the required study time for Level 1.
If you happen to be a college student without experience in any of these subject areas, then you definitely need much more study time, as there will be considerably more new material to cover.
---
Know the CFA exam format well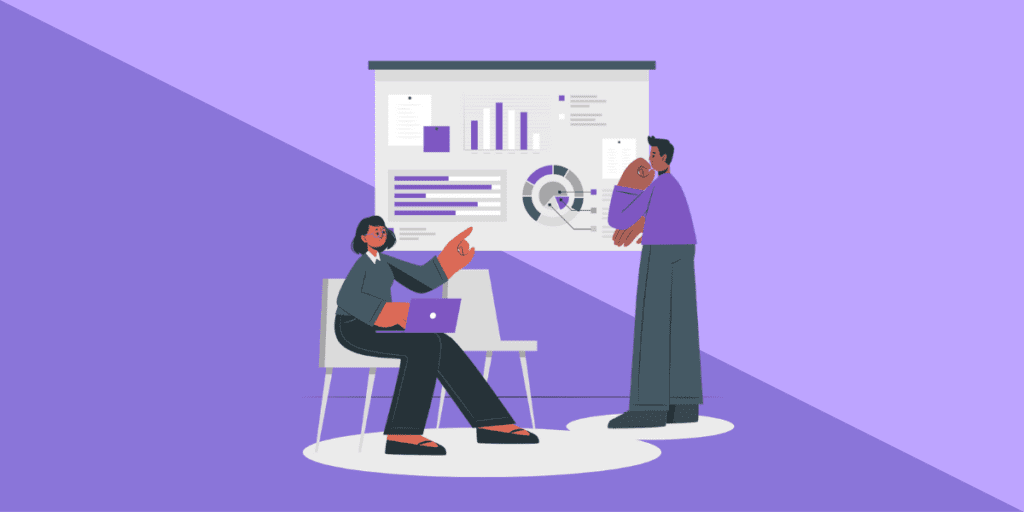 Although I had limited time to study for the exam, I did spend time understanding the topic weightings and prioritizing according to their exam importance.
I also read all I could about the exam and found out that Ethics would need special attention, not least due to the 'ethics adjustment' factor.
So even if you're in a rush, take some time to really understand what the exam is about, so that it can inform your study strategy.
---
Practice exams are key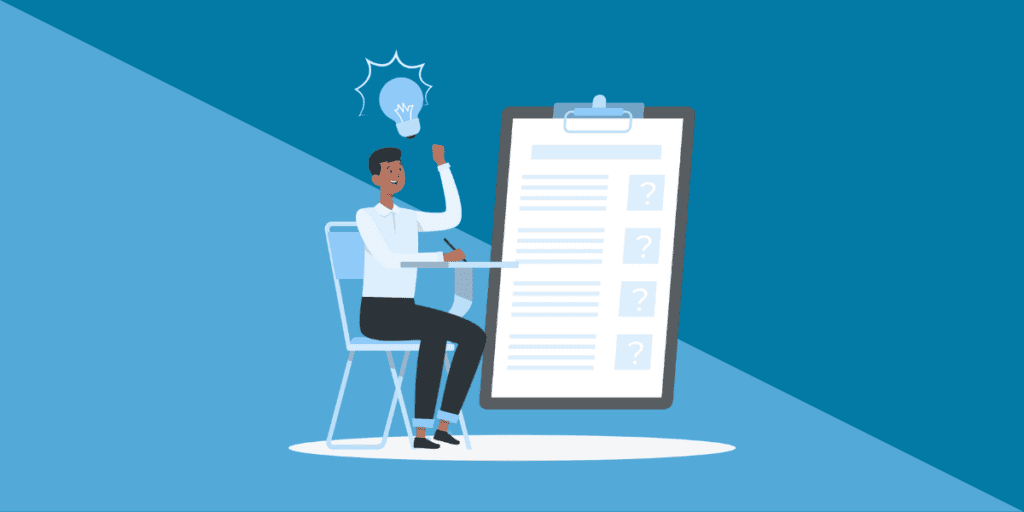 One of the things I have learned from my hellish weeks in university is that practice exams are vital to testing what you do and don't know.
In fact, research have shown that practice exams are one of the most effective methods of exam preparation.
What I have found is that by taking the practice exam before I have fully studied all of the material, I can better hone into the areas I am weakest in, and spend less effort towards subjects I am already familiar with.
This allowed me to really focus on specific topics such as IFRS, technical analysis, and accounting ratios.
In fact, I dedicated the two of the three days I was back home after vacation solely to practice tests, which allowed to learn how to use the BA II Plus calculator and really learn the relevant formulas.
That said, one mistake I made was not to take practice exams earlier than just the last 2 days I had. If I had done so, I would have picked up that there were critical areas in FRA and Economics that I needed work on, and would've been able to focus on those areas specifically.
---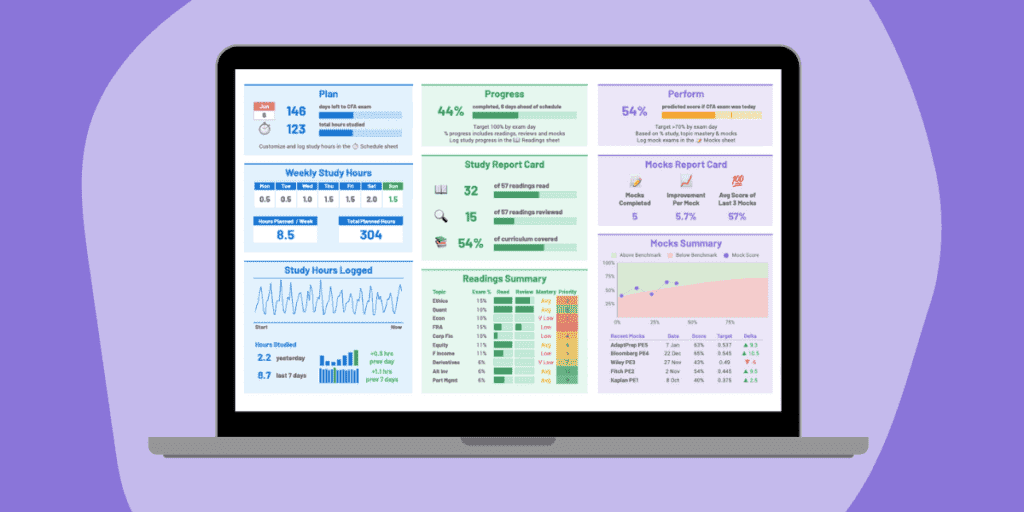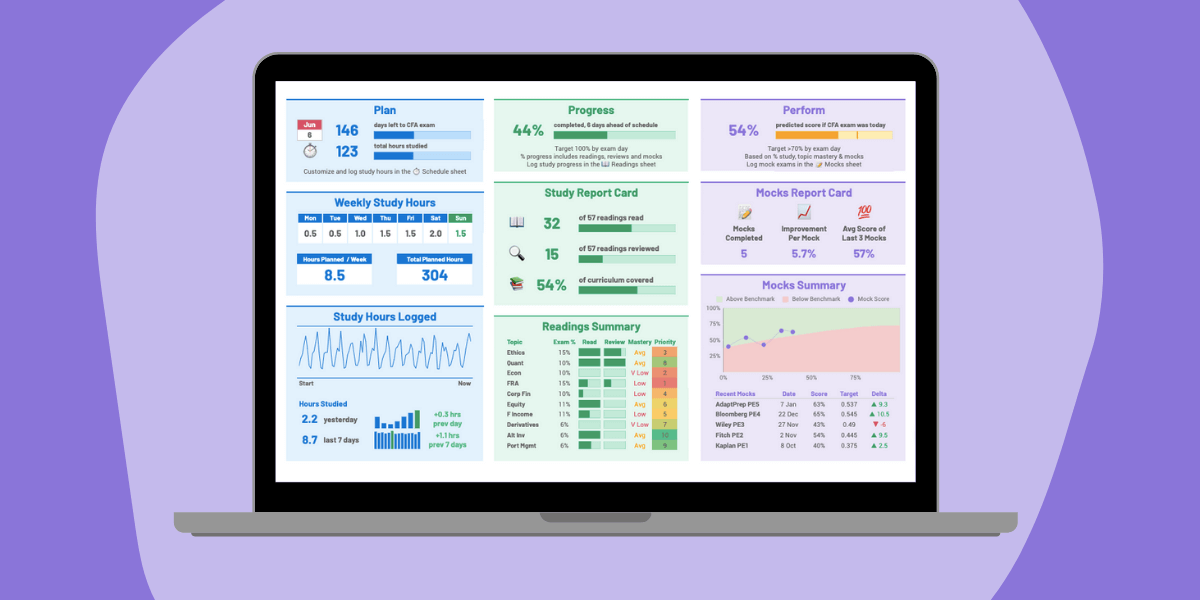 While it is only 5 days of study time, having a proper game plan is still extremely helpful to ensure you cover all topics according to importance as best as you can.
I started on the Ethics section, and thus spent the majority of my airtime reading that at a leisurely pace while jetlagged, this was definitely less than optimal, which was demonstrated from my much poorer performance in FRA.
Know where your strengths and weaknesses are and structure your study plan accordingly.
---
Make your own formula sheet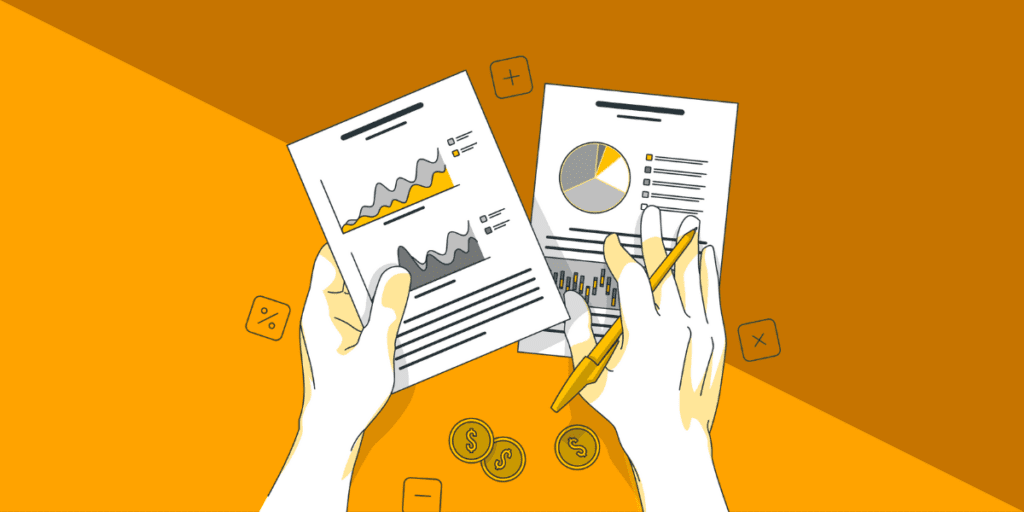 For the math driven portions of the exam, I recommend making and memorizing a formula sheet – especially since you won't have one on the exam!
While stuff like the annuity formula may be less useful to you since your calculator will have the function built in, stuff like the breakdown of ROE via Dupont Analysis, elasticity calculations, and the Dividend Growth Model are just a fraction of what you may find useful to have for quick reference.
I like to keep my formula chart on hand when going through the practice problems to get familiar using the formulas and my calculator.
Don't bother memorizing formulas, it will be useless without remembering their application, which is why the practice questions were so vital to my understanding of the material.
---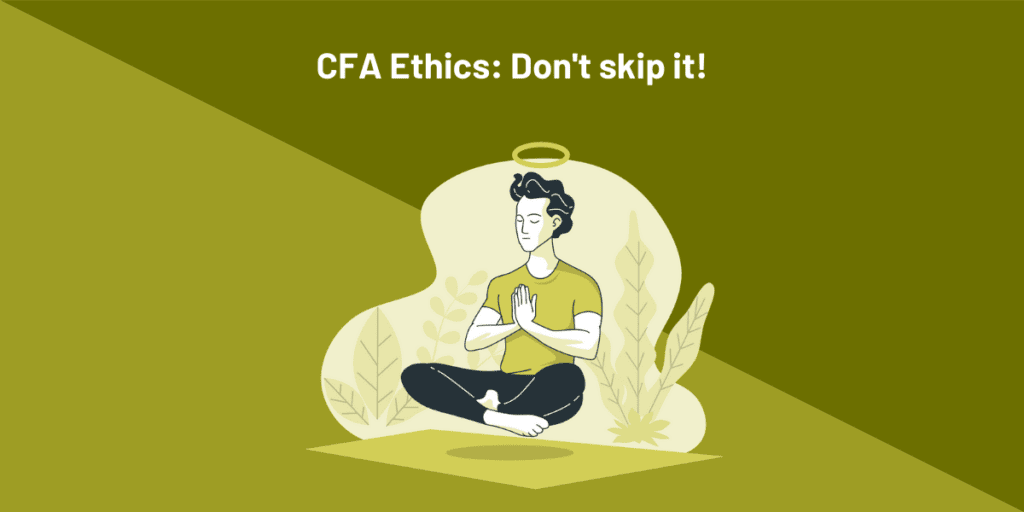 Additionally, I recommend thoroughly reading the CFA material for Ethics, since the subject material is specific to the CFA Institutes, with a substantial 15-20% weighting for the exam.
The Ethics portion can be used as a 'tiebreaker' for determining whether a borderline candidate should pass.
With only 5 days to study, this was the first subject I studied given its importance.

That said, I only covered about 70% of it before I moved on to other topics due to strict time management (next point).
Additionally, you will need to know not just whether the action presented was ethical, but also which part(s) of the CFA Code of Ethics and Standards of Professional Conduct was violated.
It is not enough to just know that there was "Misrepresentation", but also that that falls under "Professionalism" and not "Duties to Clients".
If you can accurately pinpoint these details, and what change of action would have prevented the violation, then you are in good standing for the Ethics Section.
Questions can also be very confusing even as a native English speaker, so carefully read the question, and if English is not your first language, you should invest additional practice on this section to ensure that you understand precisely what the question is asking.
---
Manage your exam time aggressively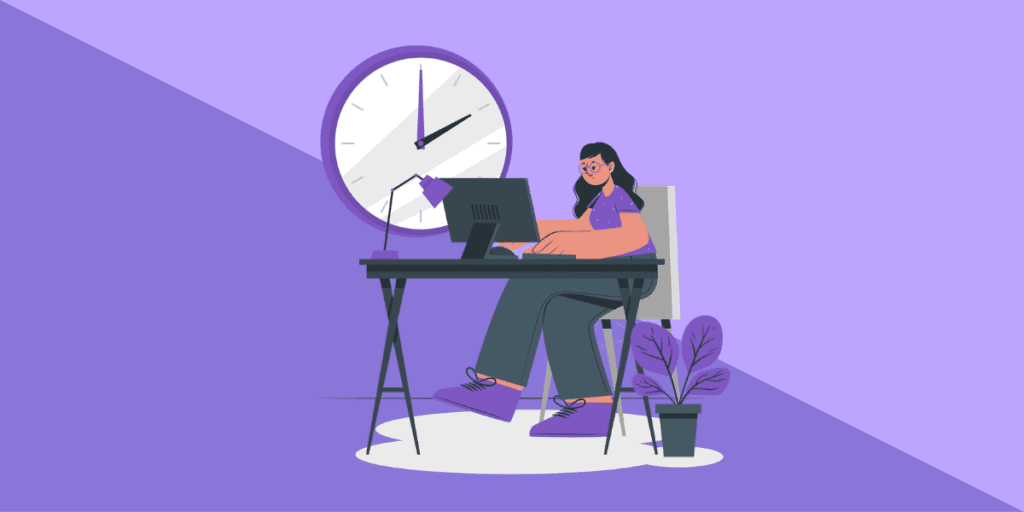 With CFA Level 1 exams, you only have 90 seconds per question.
If you can shave 10 seconds off per question, that gives you 15 minutes extra per paper to review questions you were unsure of. Every second counts.
You obviously shouldn't rush, but quickly answering the questions in topics you are very familiar with can be vital to give you much needed time for those subjects that require more processing or which you are unsure of.
Sometimes on an exam, I spend 5 or so minutes on a certain question either because it is an involved multi-step calculation, or because the answer I calculated doesn't match any of the choices.
Don't waste time like this if you don't have to, especially since most of the time, it is easy to eliminate one of the three choices if you have at least a passing familiarity with the material.
If you can be 100% sure of the answers to half of the questions, and correctly guess at a 50% rate for the other half, you've just passed the exam!
---
Get familiar with your CFA calculator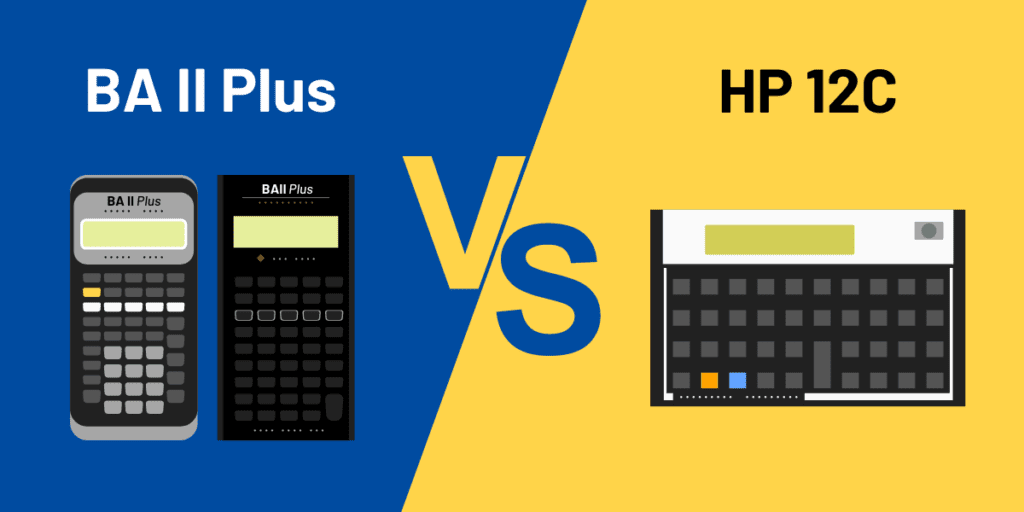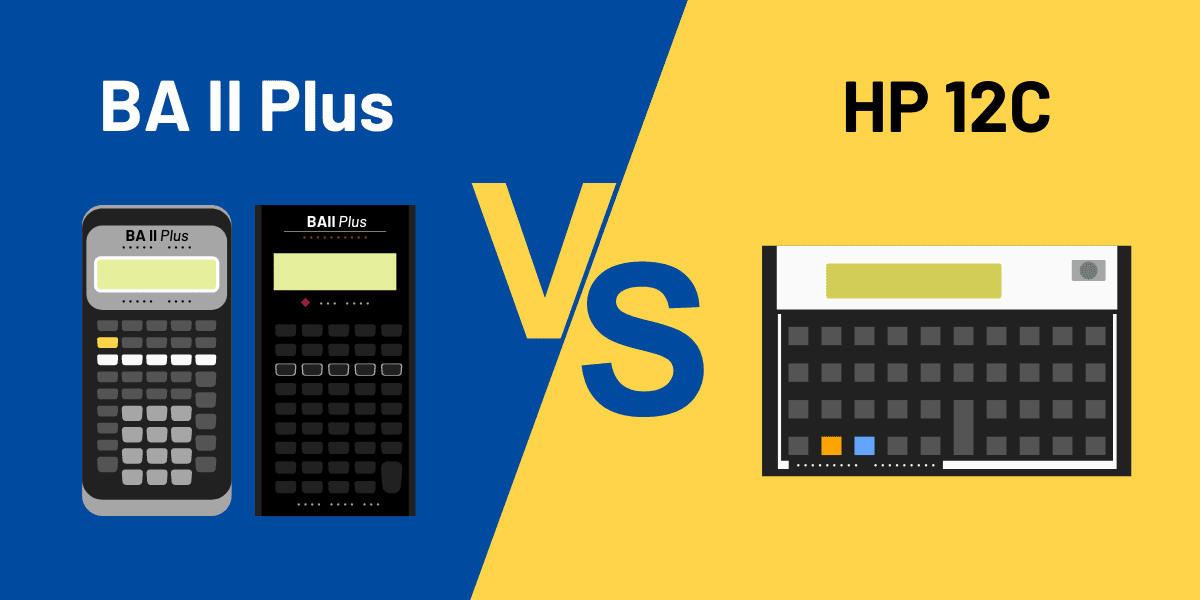 Whichever CFA calculator you choose, be good at using the functions accurately, and learn time-saving tricks with your BA II Plus or HP 12 calculator.
I do recommend the TI BA II Plus Professional if you choose the TI for its algebraic notation, as the additional functions on the Professional prove quite useful on the CFA exam for those relevant questions and save you precious time. If you're looking for full guidance, you can check out 300Hours' BA II Plus calculator guide here.
If you are able to get intimately familiar with the HP 12C though, it is a very quick calculator due to its RPN notation, which requires less keystrokes, but many people are not familiar with this, so I do not recommend using the HP 12C if you are studying with a time crunch.
---
Although I managed it, I definitely do NOT recommend last-minute cramming for the CFA exams. However if you're already in this situation, hope the above advice will help improve your chances. If you have any questions, just drop them in the comments below.
Meanwhile, here are some related articles that may be of interest: