This article is an excerpt from the CFA Institute's Future of Work in Investment Management Guide.
A portfolio management career is highly sought after by CFA candidates and can be hard to come by.
With high competition for these jobs, to better understand how to get into asset management sector, we asked human resources managers at asset management firms:
what they look for in terms key skills when hiring recent graduates,
whether there is a best path to landing a job in their firms.
Here's a quick summary of what we found:
---
1) Technical ability
We can see a rise in importance of solid economic reasoning and ability to see the big picture, including understanding the global macroeconomy and the (geo)political world.
For example, HSBC's group chief economist and global head of economics and asset allocation research, Stephen King, had this to say about economists coming into the financial world, typically in research positions:
"Although many financial economists specialize in one particular country or region, increasingly they are expected to analyze the impact of events in one part of the world on other regions.

Higher oil prices, slowing Chinese growth, new 'south–south trade,' and financial linkages—all have potentially large global effects. Our clients expect us to come up with analysis to cast light on these issues. . . . Despite our regional specialization, we cannot afford to treat each country as an island.
Most firms we talked to now want both mathematics, finance and economic reasoning skills in the same person.
Many sources said that the graduates they hire with master's degrees in finance or economics go on to fill positions on asset management teams or in sales and marketing.
Whereas graduates with advanced degrees in engineering, mathematics, or physics are typically hired for multi-asset or systemic groups or for roles in trading and risk management, where the ability to work with data and models is of great importance.
Still, firms that are hiring engineers, mathematicians, and physicists like to see that the student has taken some courses in economics or finance along the way. The firms want to hire people who have demonstrated an interest in the field of finance and who can think outside their own specialties.
​
Firms with a more traditional style of management may be hiring people with very different academic backgrounds.
The head of human resources at one traditional asset manager said that the firm has always been open-minded about its new hires' fields of study. "We look for diversity," he commented. "We hire graduates with degrees in history, philosophy, the arts. They bring in different skills, have a different way of looking at things."
---
2) Broad knowledge
When asked what asset management firms were looking for in graduate recruits, human resources managers most often replied: broad knowledge, analytical skills, sound (macroeconomic) reasoning, creativity, and out-of-the-box thinking.
Michael Oliver, senior lecturer in finance at Open University and cofounder and director of the firm Global Partnership Family Offices, believes that many mathematical finance programs are divorced from events in the real world, which produces economists who can give you an equation for everything but who lack any broader knowledge.
"The most recent financial crisis has created a demand for critical thinking. And broad knowledge opens the door to critical thinking.

Someone who has developed interests not only in nance but also in questions of history, political economics, philosophy, science, and even the arts has more tools for critically analyzing theories and events." ​
Being aware of the latest trends impacting the asset management sector is important too. For example, there is an increasing need for asset managers to understand and incorporate ESG (environmental, social and governance) factors into their analysis. Getting an ESG certification whilst studying for finance designations such as the Chartered Financial Analyst (CFA) program may help boost your credentials in this sector.
---
3) Ability to communicate
The ability to communicate and to convince is important for just about any position at an asset management firm.
With investors, the ability to communicate, to convincingly explain bad performance (whether because of model breakdown or whatever reason), is an important part of an asset manager's job.
The ability to communicate with colleagues inside the rm is also important. Sources remarked on the need to communicate with one's peers, to question one's peers, to have conviction (but also to be able to change one's mind when presented with new facts or a stronger argument).
Without strong communication skills, critical thinking may create conflicts and result in the rejection of good but poorly communicated ideas. Broad knowledge helps in finding convincing parallels, in objectivizing positions and ideas, and in placing them in a historical or scientific perspective.
---
4) Ability to reason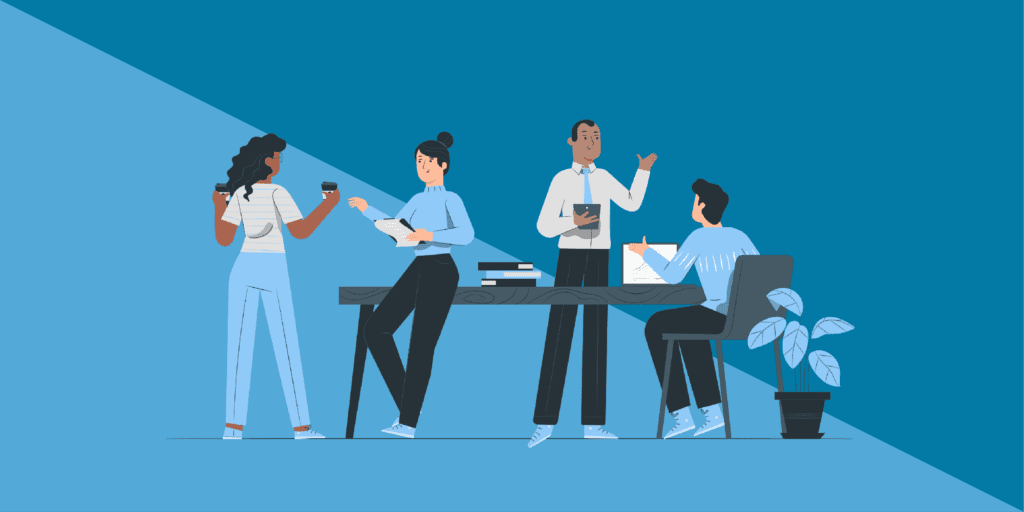 Another important quality short-listed by human resources managers is the ability to reason, to take in large quantities of information, to separate the true information from the noise, and to analyze the data.
Again, good macroeconomic reasoning requires an ability to see the big picture. Sources remarked on candidates' need to have a toolkit for how to analyze a problem that includes both analytical and mathematical skills.
Candidates who pass all the initial hurdles are typically grilled by the hiring firm's asset managers. The objective is to test the candidate's reasoning and judgment. A source at a fundamental manager explained:
"The hiring process is based on a series of conversations. We make candidates talk about what they have done, why they made the decisions they made. We need to see through the person's thinking process. We also make them talk on topics such as current affairs for up to one hour. We want to see how they form their thoughts, test their assumptions, and how they conciliate competing ideas."
---
5) Out-of-the-box thinking
Out-of-the-box thinking requires the ability to understand, to critique, and to find new angles from which to approach the problem at hand.
In a Business Insider interview, PIMCO's former CEO and co-CIO Mohamed El-Erian commented that he had been fortunate to have been influenced by ideas that value and promote diversity of thought and perspectives.
Most significantly, he added,
"This included the importance of questioning, of pursuing cross-disciplinary work, of appreciating different cultural approaches, and of engaging in detailed scenario building that focuses both on baseline forecasts and also two-sided tail events."
---
6) High interest in financial markets
The head of human resources at a large continental firm remarked, "In principle, we target and hire people with a drive, a fire for the industry."
Another commented that the recruit having an interest in, a passion for, financial markets and what drives (global) markets is hugely important.
How do firms test the strength of the motivation? One firm's staff answered:
"We ask questions in the online application process such as:

– Does the candidate invest personally as a hobby (assuming he or she has the money to do so).

– Is he or she part of an investment club?

– Has he or she taken a course in economics / finance together with their major?"
---
7) Humility
The ideal candidate has a good idea of what can and what cannot be done and can admit that he or she might have made a mistake or might need to revise an opinion.
One human resources manager said that the firm looks for persons with confidence, but not arrogance, and with some humility.
Another noted that an arrogant person would not be hired. He or she "would not be useful," this source said.
---
Gearing up for a job in investment management? If you have questions, just drop them in the comments!
Meanwhile, here are some other related articles which may be of interest: