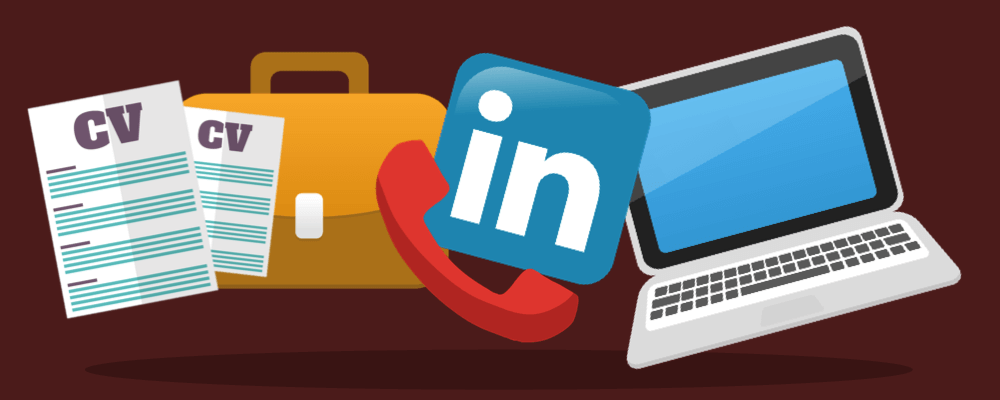 By Zee
What's the most effective but under-utilized skill in job hunting?
In Part 1 of our series in becoming awesome at job hunting, we covered a base skill – CV writing. In this article, we will cover one of the most effective skills for job hunting, but tends to be ignored, especially by beginner job hunters.
How are your networking skills?
How to be a Networking Ninja
---
Why do I need to network?
People tend to do business with people they know and like. Resumes and cover letters alone are often too impersonal to convince employers to hire you. The job application process just isn't as fair as we'd like it to be.
You stand out. Having a killer CV helps you stand out, but so does knowing people in the company. Job listings tend to draw piles of applicants, which puts you in intense competition with many others. Networking makes you a recommended member of a much smaller pool.
The job you want may not be advertised at all. Networking leads to information and job leads, often before a formal job description is created or a job announced.
Network? But I don't know anyone!
Nonsense.
You may think you don't know anyone who can help you in your job search. Before you think that:
Systematically go through everyone you know and evaluate them, and
Take who they know into account, i.e. friends of friends.
You may have heard of the six degrees of separation: the idea that everyone is six or fewer steps away, by way of introduction, from any other person in the world. In finding your ideal job, we believe that you should be able to find a useful contact within 1 or 2 degrees: friends of friends, or at most, friends of friends of friends.
Just tapping into 2 degrees, you could be reaching Richard Branson, Larry Page, Amartya Sen – never mind someone from a company you're targeting.
So tap that network. Tap it like a maple tree.
Ask people I know for help? That's embarrassing / against my values / no fun.
Then you need some tough love.
As mentioned earlier, the job market is not a fair battleground. You need and will use every advantage you can. The ability to network effectively is a genuine career and business skill, and if you fight against learning and utilizing it, you will fall behind.
If you're embarrassed that you're asking for job-related favours from people you know, try keeping these points in mind:
It's all about self-confidence. Confidently asking for help, and finding a job you like, is 100x better than proudly keeping your silence and scoring zero.
It feels good to help others. Most people will gladly assist you if they can.
Ask for advice. People love to be recognized as an expert, or a person in the know. They also love to give advice, so ask for it.
We've all been there before. Almost everyone knows what it's like to be out of work or looking for a job. It's not that big a deal.
Job hunting can be isolating and stressful. By connecting with others, you're sure to get some much needed encouragement, fellowship, and moral support.
Reconnecting with your network should be fun – even if you have an agenda. The more this feels like a chore the more tedious and anxiety-ridden the process will be.
OK, so how do I network effectively?
Have a goal for every meeting. 'Let me know if you hear of anything' is rubbish. When you're interested in a role and someone can help you, always be crystal clear in exactly how this person can help you. Is it a reference? An insider's take on the industry? Send your CV along? An introduction to someone in the field?
Make the person like you – a.k.a. good communication skills. The phrase 'good communication skills' is misplaced and confusing. It's much better to think in simpler terms – you need to make the person you're networking with like you. That means don't talk over or ignore the person, be attentive, be interesting. If you become friends, they'll want to help you.
Ask for advice and help, not a job. Asking for a job as soon as you meet someone can immediately set you off on the wrong foot. It just doesn't work that way. Make it clear that you're asking for advice on how to apply, more information on roles, and always be appreciative with whatever help you're given.
You're always networking. Networking is not something you 'switch on and off'. In fact, 'networking' is simply a fancier term for 'being friendlier to people and making and effort at staying in touch'. That's simply what it is, and it also means that it's a lifestyle rather than a concentrated effort when you need a job.
Maintain your network. Maintaining your job network is just as important as building it. Accumulating new contacts can be beneficial, but only if you have the time to nurture the relationships. And maintaining your network may not be as hard as it sounds. In this day of LinkedIn, Facebook and email, it's easy to continue to stay in touch, and reach out to people. Say hello, send an interesting article, ask about their family. It's the little things that matter.
---
This is one segment of our 3H Job Hunting Guides. View all of them here:
Are you using your personal and professional network in obtaining your next role? Let us know how you're getting on below!