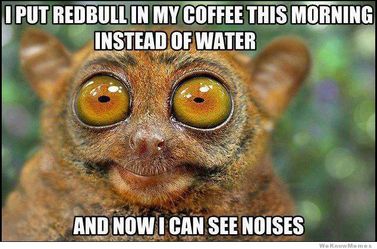 How does ambient noises affect our creative thinking?
A
2012 research
published in the Journal of Consumer Research found that moderate level of ambient sounds boost creativity for most people. Compared to a relatively quiet environment (50 decibels, similar to an office environment or a quiet suburb), a moderate level of ambient noise (70 decibels) proved to be optimal, as a high level of noise (85 decibels, e.g. sound of a food blender) starts to be annoying and distracting.
Modest amount of background noise creates enough of a distraction to encourage people to think more broadly and think outside the box. However, for tasks that require close attention to detail (like proofreading or doing your taxes) would be better performed in quieter environments. As for studying for the CFA, most of the material require understanding and some thought, rather than mundane concepts that are purely memorised – therefore there are benefits to incorporating the right kind of music for your studies (do check out the 300 Hours study music collection too!).
Luckily for you, there are a huge variety of (mostly) free apps and tools on the Internet that you can test and incorporate in your study routine, depending on your preferences:
---
Sounds of coffee shops and cafes

Love the sounds in the coffee shop, but hate the awkwardness of sitting there for a long time with just a cuppa coffee? Get the best of both world by bringing the nice hustle and bustle atmosphere to any place of your choice with:

Coffitivity – Available in 3 variants: the Morning Murmur, Lunchtime Lounge and University Undertone, it's just the right level and mix of background noise to get you through your studies. Free to listen on the website, with free Android, iPad, iPhone and Mac Desktop apps too!
Rainy Cafe – Another great free option, with a simple proposition: cafe + rain sounds that you can toggle on/off and volume. Tune it to your heart's content.
---
Sounds of rain and thunder

For those in the mood for rain plus a mix of thunder (optional):

Thunderspace – For the purist, this thunder/rain sound app is recorded in stereoscopic 3D for the extra touch of realism. Paid version only with iOS app, but you can listen to the difference.
Rainy Mood – Free to listen on the website, but comes in paid versions of iOS and Android apps where you have more options to toggle for the sound and visuals.
Raining FM – My favourite rain app of them all: free to listen on their website, where you can toggle for volume, visuals, thunder. Best of all, comes with timer settings that you can use to make sure you take regular breaks. Comes in paid versions of Android and iOS apps too.
---
For a wider variety of sounds and use

These are great if you crave something other than sounds of cafes and rain – think beaches, nature, birds etc. They are suitable for relaxation, meditation and sleeping as well.

Ambiance – It's the 'environment enhancer' that helps you focus, reminisce or relax on the go. It has more than 3,500 sounds and comes in paid versions of Android and iOS apps (as well as a free version with reduced access) – well worth the investment for the large library!
Focus at Will – A neuroscience based approach which uses carefully chosen instrumental music which boosts attention span by 4x. Comes in free and paid versions which require signing up to try.
Calm – Does what it says, perfect for sleeping, meditating and relaxing as well, with very soothing visuals and timer options. Amazing. And free too!
---
For the alternatives

Finally, for the eccentric few:

Coding FM – With 3 levels of coding 'sounds', it's basically moving from gentle taps of the keyboard to some aggressive bashing. Not sure how it helps focus as I got stressed after 5 minutes! An option to have just in case it works for you.
---
I hope you enjoyed the post and found it useful for your CFA studies. Give them a go and see if it helps. Which app did you like best and why? Share your thoughts with us in the comments below!