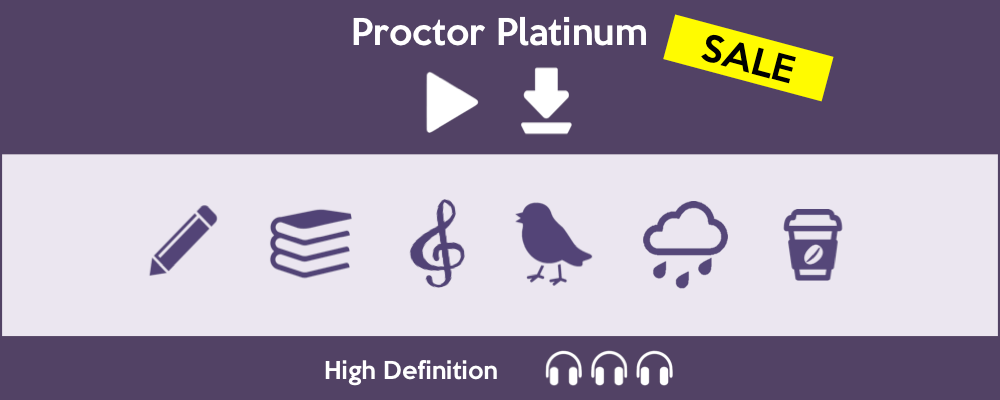 By Christine
More than a year ago, we launched a set of six three-hour audio tracks to help focus CFA candidates on their studies and practice exams. All our tracks have been optimized for CFA studies, and additionally the Proctor soundtrack uniquely simulates a CFA exam hall, giving candidates the opportunity to simulate exam conditions even further.
The Proctor Basic Tier is free to try, but Proctor Platinum is our all-included, high-def audio, downloadable package, and just for today, you can get this at a 90% discount for just USD 0.99.
We're not sure how long we would be able to keep this sale on so this could go at any time. The tiers can be found as below – just use the link included to claim your discount!