The right set of headphones or earphones can really make a difference to an effective study or work session. Listening to music, video lectures or having video calls all depend on having a device with excellent audio quality. And with active noise cancellation features, you can instantly create a quiet, focused environment wherever you are.
But which ones would be the best for the needs of a typical finance exam candidate? We've tested out the best to figure out which will suit your needs. Read on!
All recommended headphones in this article are selected independently by us. We use affiliate links in this article, which helps 300Hours stay free to use, as it is tracked to us. If you go through it, it can sometimes result in a payment or benefit to the site. You shouldn't notice any difference, and the editorial line (the things we write) is never impacted by these links.
---
Best Headphones for Studying and Working: Bose NC700
The Rolls Royce of active noise cancellation headphones: the Bose NC700s are sleek and comfortable. I'm not usually one for 'branded' devices by default, but in the case of the NC700s it's clear that you get what you pay for. These look, feel and sound amazing.
Bose's active noise cancellation is best-in-class and better than any other option that I've tried, turning any noisy environment I used them into a distraction-free environment. This is especially useful for long, 'bunker-down' sessions where you need hours of undivided focus. Call quality is also by far the best among all wireless headphones.
Clear audio: I'm not an audio purist or have in-depth technical knowledge on audio quality – my main test when choosing headphones is to put on the same song on each pair I'm comparing and see which version I like the best. The Bose headphones are not the bass-thumping kind, but highlight sound clarity. I really like it – this configuration offers the best overall performance when you're switching between music, lecture videos and video calls.
Smart features: Amazon Alexa and Google Assistant come as standard. The Bose Music app could be a bit more seamless, but anyone with working knowledge of how Bluetooth headphones works should not have any issues setting it up.
Battery life: advertised as 20 hours, but it actually lasts a little longer for me in practice. It's not terribly important to me since I won't be using this for 20 hours straight – in practice I just charge it every few days or so.
Bottom line: best-in-class active noise cancellation and comfortable as a cloud. The best headphones for working, studying and calls that money can buy.
---
Best Budget Noise-Cancelling Headphones for Studying and Working: Anker Soundcore Q20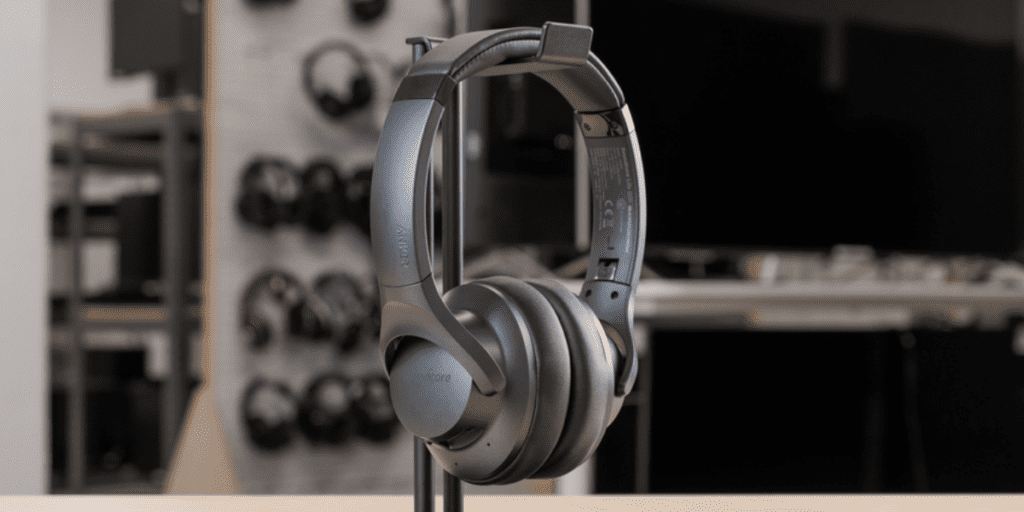 They aren't the sexiest-looking pair of headphones around, but for the quality delivered and price point, this pair is a serious contender.
ANC included: Having ANC in a good-quality pair of headphones at this price is a great bonus. And the ANC here works well – it also has a Transparency mode that allows sound from outside to filter through if needed.
Quality sound: Sound quality will not be as good as a Bose or Sony (both reviewed in this article), but it is still very high quality. If you aren't an audiophile, it's more than likely that these will suffice.
Call quality: Call quality is adequate – sound quality is good especially with ANC, but background noise seemed slightly higher with the Q20 compared to other models and brands we tested.
Comfortable: Nice and comfortable, even with extended use.
Superb battery life and charging: 60 hours battery life without ANC, 40 hours with ANC, and also includes fast-charging, where 5 minutes charging gets you 4 hours playback.
Bottom line: Great value for ANC over-ear headphones, folds flat in a case, good battery life. Great for people looking for solid value, aren't hyper-fussy about sound quality and aren't primarily using it for calls.
Best Budget Compact Headphones for Studying and Working: Sony WHCH510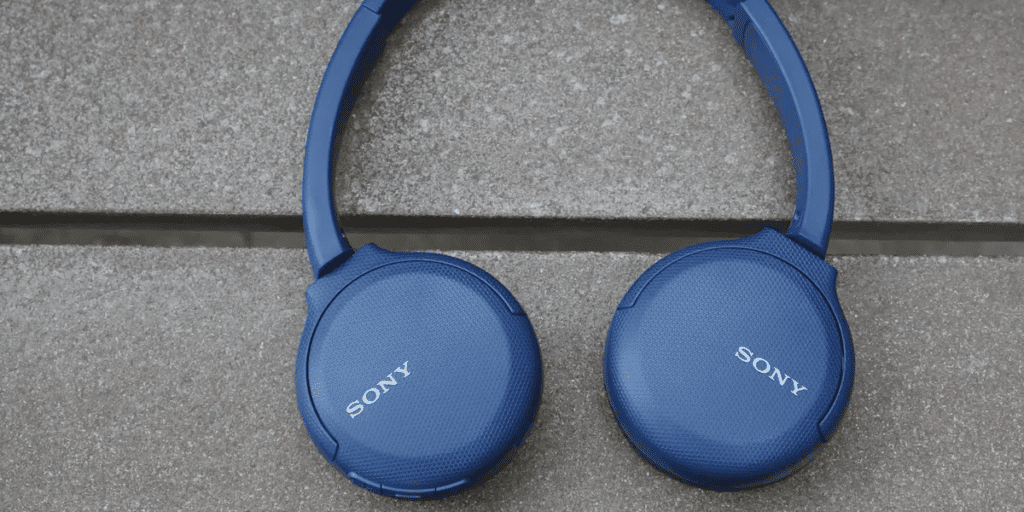 If you're interested in a compact pair of headphones but the Bose prices are making your eyes water, what I would recommend would be the Sony WH-CH510.
This pair of headphones is frankly crazy good value for what you get:
Amazing sound: whether it's music, movies, lecture videos or phone calls, the sound is sharp and clear.
Clear call quality: callers could detect no difference from a normal call, or from using a wired headset.
Comfortable: While not as amazingly comfortable as the Bose NC700s, they're still very, very good. These do not over-clamp your ears, are comfortable with glasses on, and are light, so they stay comfortable for long study sessions.
Superb battery life and charging: 35 hours battery life, and a fast-charging capability which gets you 90 minutes playback with just 10 minutes of charging.
No noise cancellation nor noise isolation: The Sony WHCH510 has no active noise cancellation, which means you're relying on the ear pads to block out sound (noise isolation). My experience with these is that they…don't. When wearing the headphones, most surrounding noises can be heard, and people around you can also hear what you're playing. However, this may not be an issue for you, or you may even want this, depending on how you work or study.
Bottom line: By far the best value compact headphones you can get for the sound quality, if you don't mind not having active noise cancellation or noise isolation.
---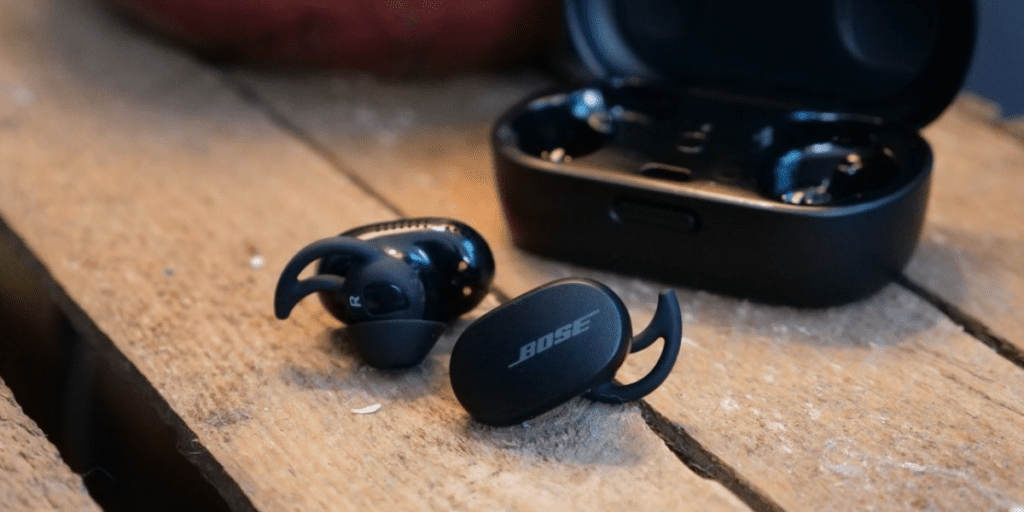 The earbud sibling of the Bose NC700, these give you Bose's best-in-class noise cancellation, but in a true wireless earbud form factor.
Unbeatable ANC: Bose's successfully ported their stellar active noise cancellation tech into these earbuds, which is a key feature for long work or study sessions. You can also adjust the ANC levels from the Bose Music app.
Unbeatable sound quality: According to sound geeks, over-ear headphones are always better than earbuds because of "better sound drivers". I have no idea what that means, nor do I agree. Among all the models reviewed in this article, I rank the Bose QuietComfort earbuds as having the best sound quality. There's nothing like its crystal-clear audio while feeling like you're not wearing anything on your ears for a fully immersive experience. Call quality is also excellent.
Size, weight and comfort: These are larger than the other earbuds recommended here, especially when compared against the Earfun Air – but despite the size, they don't feel unwieldy nor suffer from the about-to-fall-out sensation that some earbuds have.
Battery and charging: 6 hours on a single charge with an additional 12 hours of play with the case, which can be charged via USB-C or wirelessly.
Bottom line: The Bose QuietComfort name stunningly delivers – unparalleled noise cancellation and sound quality, with a light and comfortable fit. There are other models with more bells and whistles (looking at you, Apple), but for long work and study sessions, these are the features that matter.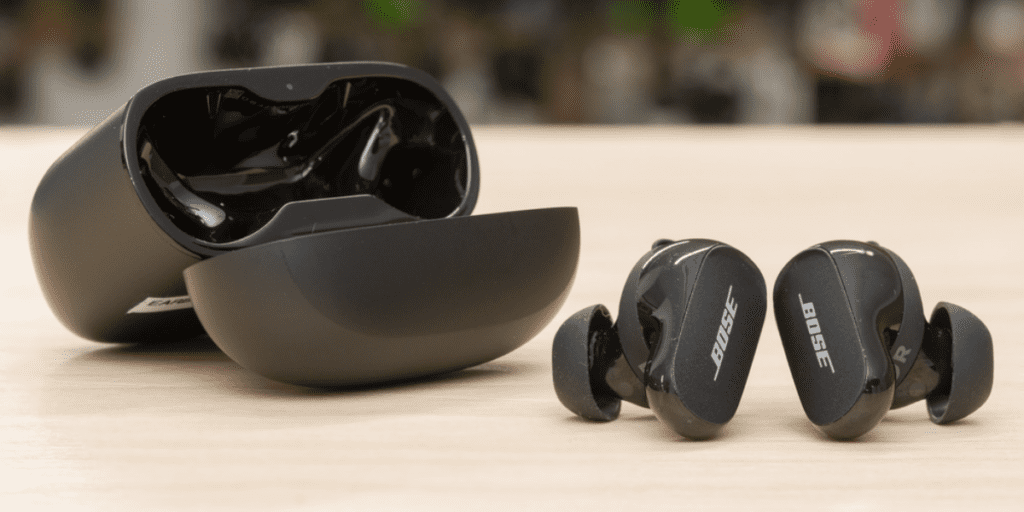 We have tested and do recommend the Bose QC Earbuds II, but if you already have the original, or looking for something a little more affordable, the original Bose QuietComfort Earbuds would be more than up to the task.
Bottom line: Compared to the original Bose QuietComfort Earbuds – better design, lighter, better battery life, but also more expensive.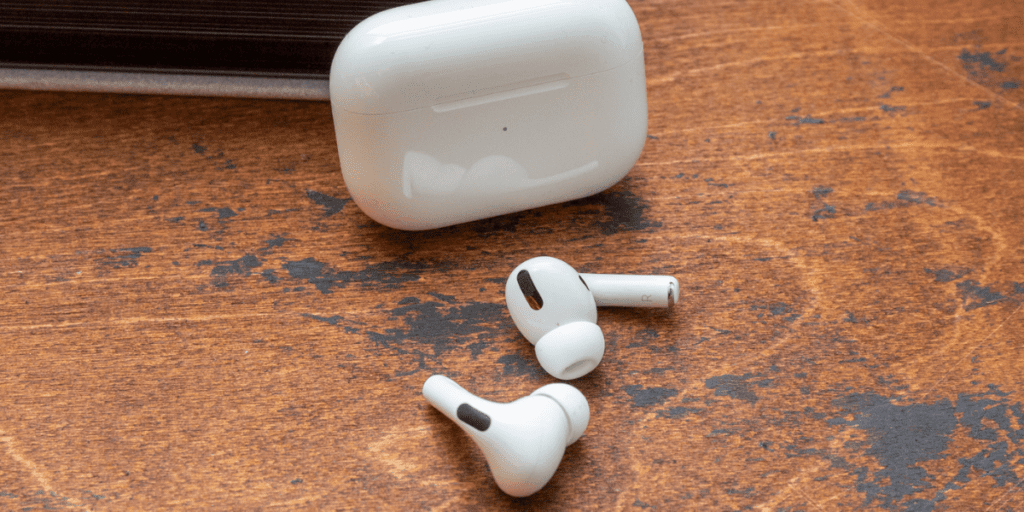 Apple's premium offering isn't mind-blowing overall, but if you have to have an Apple-specific option, these are the ones to get.
Multi-device support: If you're an iPhone and iPad, the AirPods Pro is a great option for one reason: the AirPods Pro will switch seamlessly between all your Apple devices as needed. This does not include Macs though, which is a shame. It works fine with Android devices too, although if you're an Android user, for the price you're better off with the Bose QuietComforts.
Active noise cancellation: The AirPods Pro offers great active noise cancellation. Although not in the same league as the Bose QuietComforts, this should serve for the majority of use cases.
Sound quality: They're better than the AirPods (which aren't great to begin with). I would say sound quality comparable to Earfun Air.
Size, weight and comfort: This for me is the weakest point of the AirPods Pro. The three sets of silicone earbuds do make sure that they fit your ears, but I just couldn't get them to sit snug – they feel very insecure. I would give the overall fit as 'OK', and definitely last place out of all the recommended earbuds here.
Battery and charging: 4.5 hours listening time on one charge, with more than 24 hours listening time if you include the charging case capacity. This means the AirPods Pro has the worst battery life among all the recommendations here.
Bottom line: If you're a multi-Apple-device user, the AirPods Pro's auto-switching is a plus. Everything else is competent but not best in class. Fit and battery life decidedly meh, so wouldn't really recommend unless you're getting them for the auto-switching and other Apple-specific features.
---
Best Budget Earbuds for Studying and Working: Earfun Air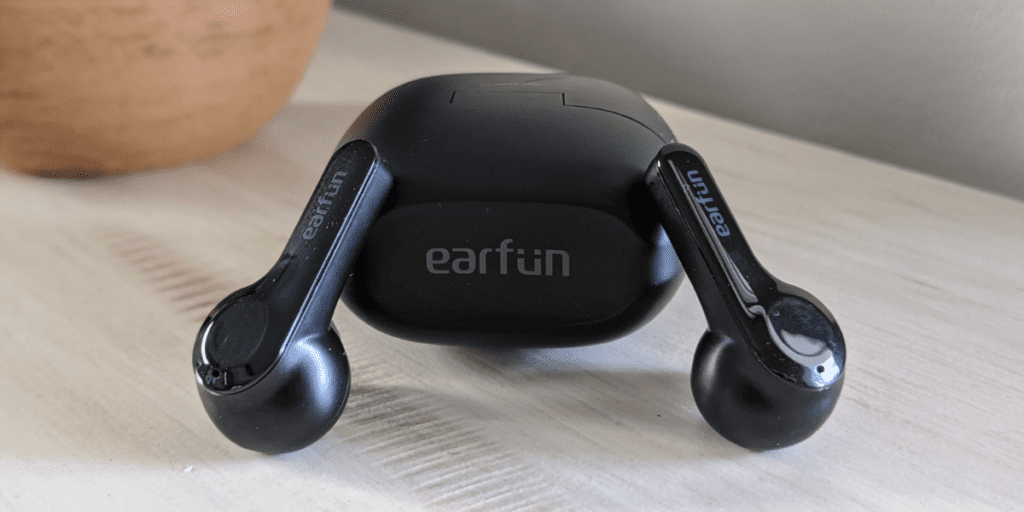 If you're looking for a good-value pair of true wireless earphones that sound fantastic, the Earfun Air (or its active noise cancellation sibling, the Earfun Air Pro) is the clear choice.
Great sound: Clear and free from static or dropouts, voices can be heard clearly and music sounds amazing.
Light: The Earfun Air earbuds are the lightest earbuds I tested, and can easily stand up to all activities, including running. They stay snug in your ear and don't feel like they're about to drop off like some other models.
Comfortable: The Earfun earphones have four sizes of interchangeable silicone earbuds included to fit all ear sizes. They fit snugly and comfortably – no issues even after hours of wear.
In-ear detection: Remove a single earbud from your ear and your music or video automatically pauses. Put it back in and it continues.
Battery and charging: These earphones have 35 hours of total play time, and a single 10-minute charge using the provided USB-C charging cable gives you 2 hours of playtime. These can also be charged wirelessly – just plonk them on your charging base. Also, I like flipping the case cover back on like a Zippo lighter – the resulting thwock! is very satisfying.
Waterproofing: With hermetically sealed internal circuitry, these earbuds are IPX7 rated (can be submerged for 1 meter in water for 30 minutes) for all your sweaty-ear needs.
Call quality: With four multi-directional mics, call quality is clear.
Bottom line: The best-value true wireless earphones you can get. With wireless charging, call noise cancellation, fast charging and in-ear detection, you get all the premium bells and whistles for a bargain price.
---
Hope you found the above useful, we have all of them in our office! Do you have another recommendation? Let me know in the comments below!
Meanwhile, here are some related articles that may be of interest: