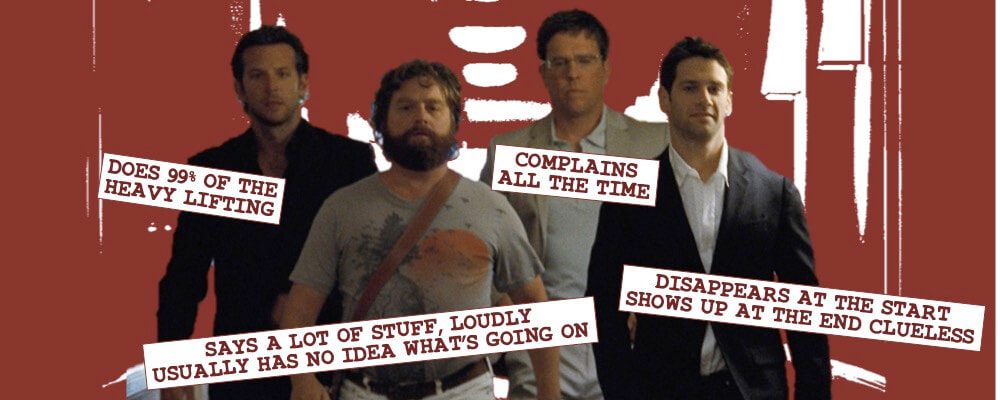 By Sophie
According to CFA Institute's own candidate surveys, only 5-9% of CFA exam candidates used a local study group, even though 76-81% of them said that it has prepared them extremely well for the exams.
Study groups, if formed well, are an extremely powerful tool to aid your CFA exam studies in terms of increasing material absorption, maintaining discipline and keep the motivation going – all key ingredients of passing the CFA exams.
Are we all missing something here?
If candidates aren't currently part of a study group. common reasons given are:
"Can't be bothered."
"I've no time."
"They are not effective."
"I study better on my own."
Contrary to all that, research has shown that a disciplined, small and focused study group has significant effect in aiding memory, understanding of material and accountability of the team members. I certainly can attest to that as I revised for and passed the CFA exams studying with a like-minded study buddy a few years ago.
Here are some best practices on how to create a great study group to boost your CFA exam studies.
#1. Study with like-minded team members
A study group is most effective when all the members have a common goal that they are working together to reach – you all have the same one, that is to pass the CFA exams! The best match for you will be members who:
Share your goals and commitment
Have similar study and work schedules
Live locally and able to meet up regularly
​
​​#2. Keep the group small
I find that it's best to limit your group to four people for an effective study group. Larger groups get unwieldy and small groups can too easily get off track. There are a couple of unknown side benefits for this:
Four is a great number for various public study places (like cafes and libraries) – tables are commonly built for even numbers
You'll get to know your team members well over time, studying and expanding your network in the industry at the same time can't be harmful!
Keeps the group committed to the study plan and meet ups
​#3. Meet up weekly with an agenda
Just like exercising, great habits are formed through a routine, where it becomes second nature to you. The same applies to study groups: you need to keep it consistent to reap the benefits.
Agree to meet up regularly at a place where you can work and are guaranteed a space. This could be libraries, work places, cafes or even someones home. (Here are some of our suggestions on places that work well!)
Don't allow the meeting to become a social or gossip session! This is where having new people you don't know well (from the start) may be helpful – studying with colleagues or friends may be a distraction
There needs to be a leader (or take turns weekly) to plan and direct the team on the next meeting's objectives to ensure everyone comes prepared for a fruitful session
​#4. Do your homework
Study groups are not formed for people to come together and study quietly (all the time). The interaction, exchange of views, taking turns teaching and explaining concepts to each other is what makes you recall them better.
Studying solo all the time may encourage passive reading which may delude you into thinking that you've been productive, until it's too late.
Don't use the group to share the workload: you should study, make notes and do questions on your own. Use the meeting as an opportunity to clarify what you don't understand, or practice teaching the concepts to others.
​
​#5. Don't hesitate to leave the group if it's not working for you
Finally, keep a log of your progress and whether you find study groups work for you. Sometimes, for whatever reason, unfortunately it won't work out. It's a group where you have influence in and can give suggestions for improvement, but if you've tried and it just doesn't work.
If that happens, don't hesitate to consider leaving the group. A study group is a significant time commitment, and if it isn't helping you get ahead in your studies, it'll drag you down if you keep going to them out of politeness.
There shouldn't be any hard feelings if you decide to leave as it's not for you – it might be useful to also mention this up front when you're forming the group.
Do study groups help your CFA exam preparations? Share your experiences with us in the comments below!