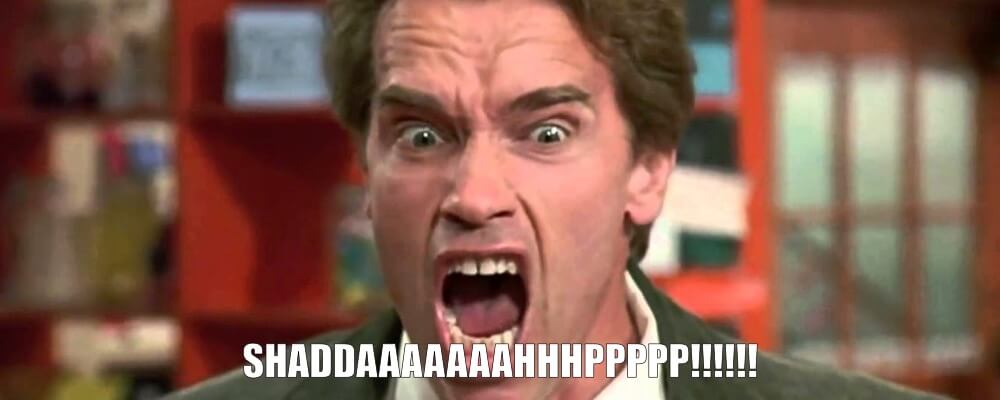 By Christine
Do not discuss CFA exam questions after the exam. Verbally or online.
PCP (disciplinary) cases opened by the CFA Institute have increased year on year, and more and more candidates are being sanctioned by the CFA Institute for non-compliant behavior. Every exam, hundreds of candidates get their exam invalidated because of suspicious behavior, but what candidates may not realize is that this also includes behavior after the exam has taken place.
What?! How can I get in trouble – the exam's over!
Discussing exam questions is the most common activity that CFA exam candidates get in trouble for. This includes posting questions or discussions on social media, forums or any kind of online medium.
Don't do it, it's simply not worth it.
​
What CFA exam violations do candidates get in trouble for?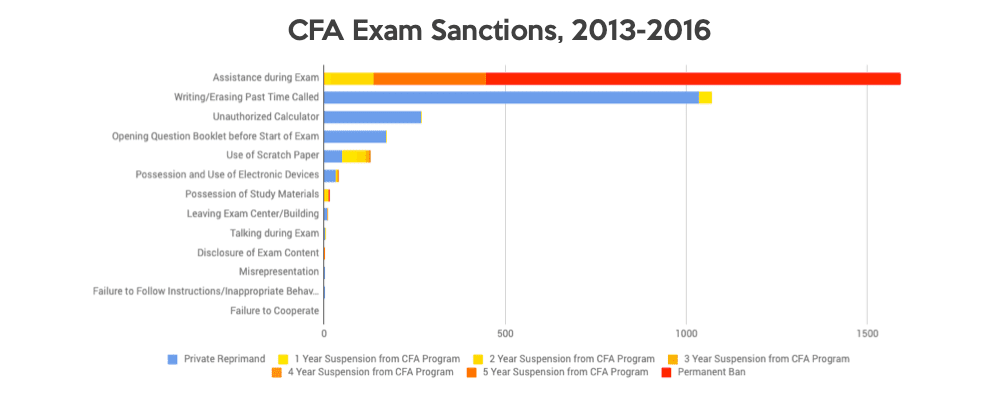 ​
The chart above shows the types of violations that caused PCP cases to be opened by the CFA Institute in the past exam cycles. Most of them are for violations during the exam, but discussing questions after the exam has taken place is one of the main reasons candidates get in trouble even after the exam has passed.
If the CFA Institute opens a case against you, you face the real risk of having your entire exam invalidated (meaning you lose all the hard work you've put into the exam), or worse.
How can it be worse? You could be barred from future exams, for up to 5 years, or even indefinitely.
​
How tough is the punishment after the CFA Institute opens a case?
Statistically speaking, it's not great news. Looking at the historical cases that have been opened in the past exam cycles, there's only a tiny percentage of cases where the case resulted in no disciplinary action – less than 2%.
Cases that end with anything worse than a cautionary letter will result in having your exam invalidated. Statistically speaking, if the CFA Institute has opened a case against you, you've got:
About 98% chance of receiving at least a cautionary letter
70-80% chance of getting your CFA exam results invalidated
Approximately 50% chance of getting banned from future CFA exams, from 1 year to a permanent ban
20-30% of getting banned permanently from all future CFA exams
​
The best chance of staying safe is to never give CFA Institute a reason to open a case against you.
I've been given a PCP letter. What should I do to help my chances?
Hopefully, you'd done nothing wrong to begin with!
Arguing about one detail or another wouldn't help. You might feel wronged and indignant, but it's very unlikely to be helpful. The best you can do is focus your efforts on gathering as much evidence you can to support your case, be responsive and cordial to the CFA Institute, and hope for the best.
​
Don't worry, it probably won't happen to you. But do be careful.
But don't worry just yet – this only becomes an issue for a small minority of candidates. If you've recently completed your CFA exam, focus on having a well earned break – but remember not to chat about the exam!