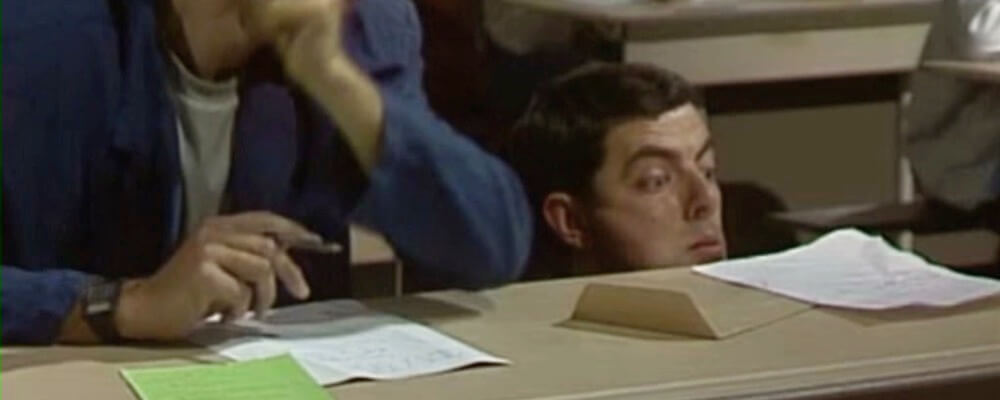 By Zee
PCP is not a common phenomenon in the CFA exams – most candidates would probably pass through the exams without ever knowing what it is.
We hope you never have to find out the hard way – PCP is short for Professional Conduct Program, and the term usually refers to a disciplinary process that candidates can be singled out for if they've displayed suspicious behavior before or after the exam. Not only can it get you failed, but you can even be banned from taking future exams.
---
The punishment for a disciplinary process if the candidate is found guilty is usually invalidation of exam results. An additional ban for a variable time period (1-5 years) from taking the exams may also be applicable. All your hard work can be gone, just like that.
Avoiding a disciplinary process isn't difficult. But what most candidates tend to underestimate is:
How easy it is to get noticed, written up and sanctioned
How heavy the penalty can be
We've listed the main no-nos here – you'll be familiar with some of them, but some might seem excessive. Make sure you stick to all of them on exam day.
List of DON'Ts During CFA Exam Day

DON'T bring objects apart from the allowed list into the exam room – even if your proctor says it's okay
.
Your proctors are involved in the CFA exam process in the sense that they've attended a day of training on how to act during the day. They are most likely not CFA candidates or charterholders, and may not have the faintest idea on what the exam is about. Do a proper read-up on what you're allowed and not allowed to bring into the exam hall, and do not take a proctor's word for it if he/she says you can bring a particular item into the exam hall. If you think you're not supposed to bring it in, don't.
Here's a list of items you can and should bring on exam day.
DON'T write past time called, or open exam booklet prior to instruction.
CFA Institute statistics show that about 1 in 1,000 candidates get caught doing this, and get failed or even banned from future exams.
DON'T write on anything apart from your exam book and answer sheet.
This can be pretty common – bored or frustrated candidates writing on the exam ticket or desk, sometimes with rude messages. It's not worth it.
DON'T talk or look around unnecessarily.
Depending on your test centre, this may be very strictly enforced. To be safe, never talk to the person next to you. If they do speak to you, e.g. when the papers are being handed out, or when the papers are being collected etc, just smile politely and look straight ahead. Hopefully they won't take it personally…
DON'T fidget.
Yes, fidgeting. In any way that can be interpreted as a way of signalling. Best keep your nervous jitters to yourself during the exam – see the case study below for an example.
DON'T talk about the exam afterwards.
This is a popular one – talking about the exam during the break and immediately after the exams are all no-nos. Also note that you can violate this rule by posting on online forums or email. I've seen PCP cases served for just responding to a suspicious thread – so if I were you, I would refrain from being active on online forums discussing CFA until I get my results.
DON'T cheat.
Case study – Fidgeting
The case below shows a candidate who was flagged for a PCP case for 'excessive fidgeting'. The original scanned letter is as below. Hopefully this shows you how strict the interpretations of your actions can be, so don't give them a reason to doubt you!
The PCP notification letter: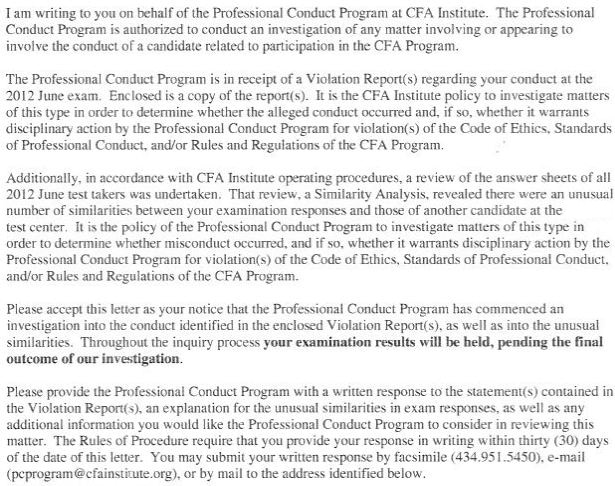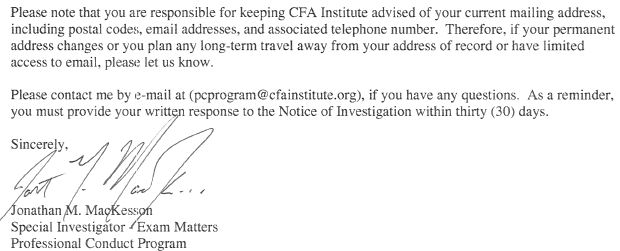 The suspected cheating report: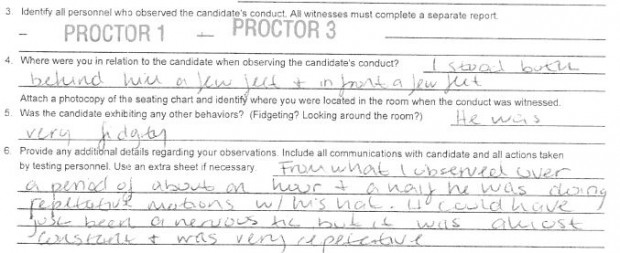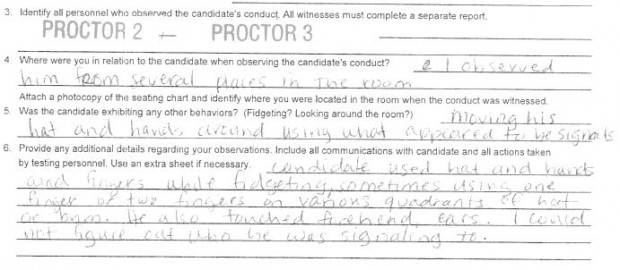 If you're having trouble reading the handwriting, here's an extract:
​
4. Where were you in relation to the candidate when observing the candidate's conduct:
A: I stood both behind him a few feet and in front of him a few feet.
5. Was the candidate exhibiting any other behaviors? (Fidgeting? Looking around the room?)
A: He was very fidgety.
6. Provide any additional details regarding your observations. Include all communications with candidates and all actions taken by testing personell. Use extra sheet if necessary.
A: From what I observed over a period of about an hour and a half he was doing repetitive motions with his hat. It could have been just a nervous tic but it was almost constant and was very repetitive.
As the CFA Institute is prosecutor and judge, candidates don't really have a say in this. The best thing to do is not give CFA Institute or their proctors any reason to write you up. Prevention is the best, cause you sure as heck can't do much to cure.