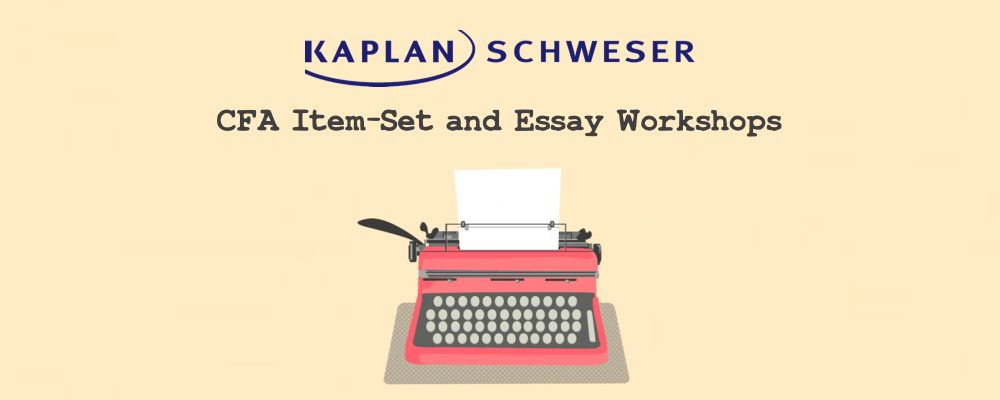 Besides understanding the CFA curriculum, we've stressed time and again how important it is to understand the actual format of the CFA exam to stand a chance of passing.
This becomes even more important when you reach CFA Levels II and III. To successfully navigate the item-set and essay format, time management, question comprehension and precise answering are all essential skills.
​
So how do we address this as candidates? Practice, of course, but for those who are really looking to maximise their chances, you can consider signing up for item-set and essay answering workshops by Kaplan Schweser and CFA Society New York. In this article we'll have a look at why extra help on item-sets and essays might be needed, and how a workshop would address this. Read on!
What's So Hard About CFA Essays and Item-Sets?
​
Item-Sets
There's lots to read. Although the item-set paper has half the questions compared to Level I, reading through the vignette text will take a lot of time. The vignette will also have significant amounts of redundant information carefully inserted in, designed to distract the candidate and will take up additional time to sift through.
It can be multi-topic, and requires a deeper understanding of the material. Because examiners can ask 6 questions about the same given situation, questions can now feature multiple topic areas, and can delve deeper into the material. Both factors result in an exam that requires a stronger mastery of topics.
Stronger time management pressure. The combination of the two previous factors means that candidates will feel even more time-pressured than Level I, even with just half the number of questions. Candidates without an effective approach to reading and answering vignettes might find themselves going back-and-forth between the specific questions and the vignette text, wasting precious time.
Essays 
It's not seen at Levels I and II, and can cost you points if you're not familiar. The constructed response section of the exam is really more accurately described as a 'short-answer' paper, but the 'essay' label endures nonetheless. Many candidates don't think enough about the exam format, so the new format can really catch candidates off-guard and affect their performance in a big way.
The essay section is tough as nails, and the data backs it up. Among the thousands of candidates that have logged results with us,​ in the actual exam, 93% of Level III candidates performed worse in the essay paper compared to the item-set paper. CFA Institute also has confirmed that the essay scores are materially lower than scores for the item set questions in Level III.
You'll need to understand what is a 'right' answer. Even if you know the content to answer a question, knowing where and how to answer is equally as important – any errors made in this area often will get you zero points. Knowing how to answer correctly will also allow you to generate concise answers, saving you time in your exam.
If you're looking to efficiently master the item-set and essay formats, we believe an item-set or essay workshop is the way to go. You can check them out here, or read on:
---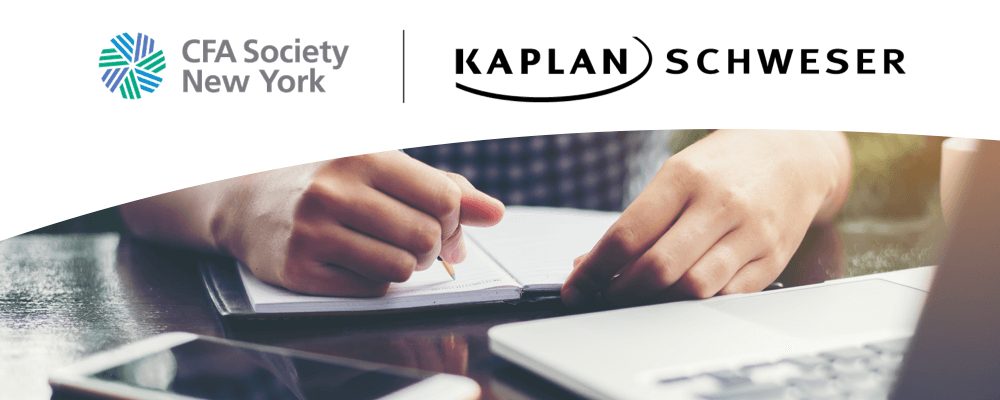 About Kaplan Schweser's Essay and Item-Set Workshops
CFA Society New York, previously known as New York Society of Security Analysts (NYSSA), has been helping candidates with test preparation courses for the past 35 years. The essays and item-set workshops started 4 years ago, meeting a specific need for candidates as the exam date approaches, which is to understand:
what the exam will be looking for
the timing each question will take
what answers the test is looking for, or why do candidates stumble onto the wrong answers
​The essay workshop in particular addresses an observation – that candidates often perform poorly in the exam not because they necessarily do not know the content needed, but because they either answered in an incorrect way, or ran out of time.
The CFA essay and item-set workshops have proved very popular and well reviewed, and with the support of Kaplan Schweser, CFA Society New York are now able to offer the workshop to hundreds and thousands more candidates, without reducing the quality of the workshops.
---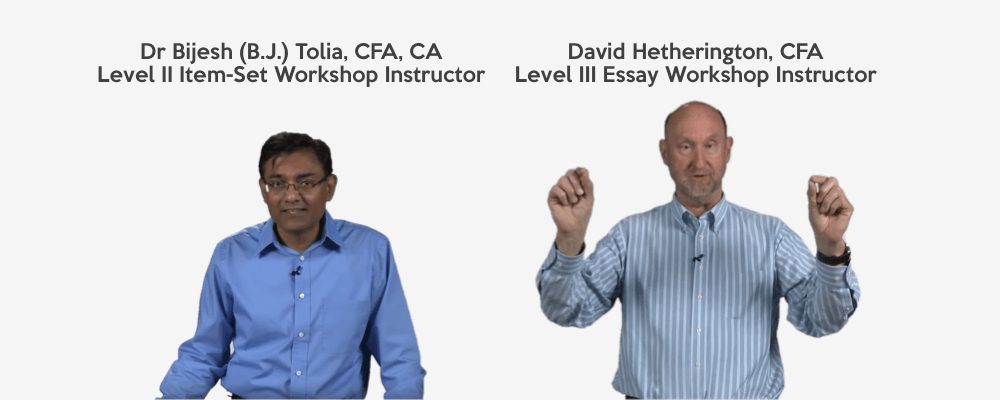 The Instructors – Decades of Award-winning Experience
David Hetherington, CFA
David Hetherington is the Level III Manager and Vice President of CFA Education at Kaplan Schweser. David began his career as an economist at the Bureau of Labor statistics after receiving a BA in Economics from Duke University.
In addition to more than 20 years in the finance industry, David also has over 20 years experience helping CFA candidates at all levels pass their exams. He has presented CFA exam preparation classes all over the world and served as national instructor for Stalla CFA Review for 10 years, winning the Instructor of the Year award multiple times. With his vast experience, keen understanding of the CFA curriculum, and engaging style, David has earned an international reputation for presenting the absolute best in CFA education and review.
Dr. Bijesh (B.J.) Tolia, CFA, CA
As Vice President of CFA Education, B.J. is Kaplan Schweser's CFA Level II Professor and is in charge of Schweser's Chicago weekly program. He has taught CFA review courses for more than 10 years in Chicago and around the world. B.J. has also served as the Associate Dean and Department Chair in the College of Business at Chicago State University.
He is a CFA charterholder who earned his MBA and doctorate in finance from the University of Wisconsin–Milwaukee. Apart from academia, B.J. has experience in commercial banking and public accounting, and has published papers in the areas of IPOs, executive compensation, and international finance.
---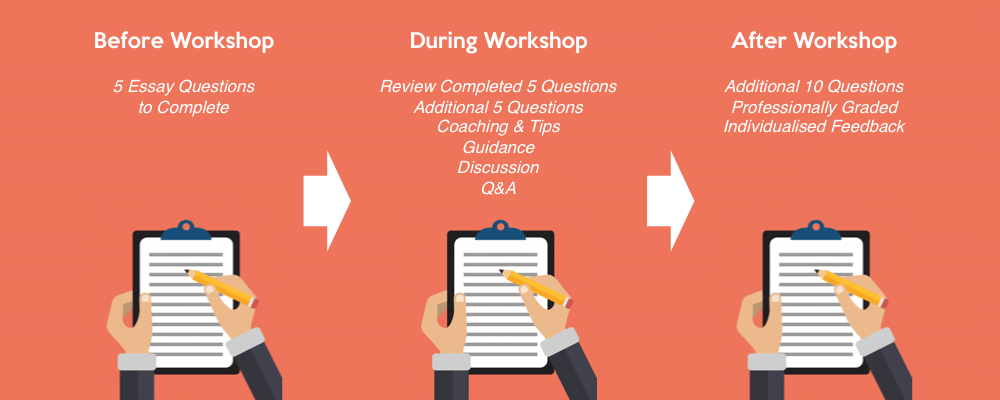 Format of the workshops
Workshops are available in-person at CFA Society New York in New York City, or online – it features the same materials and instruction. The online workshop is additionally reviewable after the workshop by on-demand video, yet retains its interactivity as you can chat live with the instructor during the workshop.
The Level II item-set workshop
During the one-day intensive workshop, participants will receive 20 varied item-sets (that's a full day's worth of exams) covering the full range of topics in CFA Level II.
The participants will go through them throughout the day, with full answer explanations provided at the end of the workshop.
Participants will also receive guidance from the instructor and will be able to discuss and resolve any issues along the way.
Learn more about the CFA item-set workshop>>>
​The Level III essay workshop

​As essay questions take a much longer time to go through, the Level III essay workshop experience starts before the workshop itself, and continues to train you after the workshop.
The actual CFA exam has 10 essay questions – you'll go through a total of 20 in this workshop.
​
Before the workshop:

Participants receive 5 essay questions that should be answered before the workshop starts

During the workshop:

Participants receive coaching on how to score and improve their answers to the completed 5 questions
Participants are given guidance and tips on how to answer another 5 essay questions under timed conditions
This is followed by a discussion on how the paper would be graded and how to improve exam score and time management
The workshop also includes question and answer sessions and a group discussion of the answers
For online workshop participants, there's an online chat feature and moderator for participants to ask questions throughout

After the workshop:

You'll get homework – 10 additional essay questions where you can submit your answers to your instructors
Your work will be graded by trained graders, with individualised feedback provided on your answers to help you understand what's missing and how you missed points
For online workshop participants, the workshop will be recorded and be available on-demand any time up to exam day
---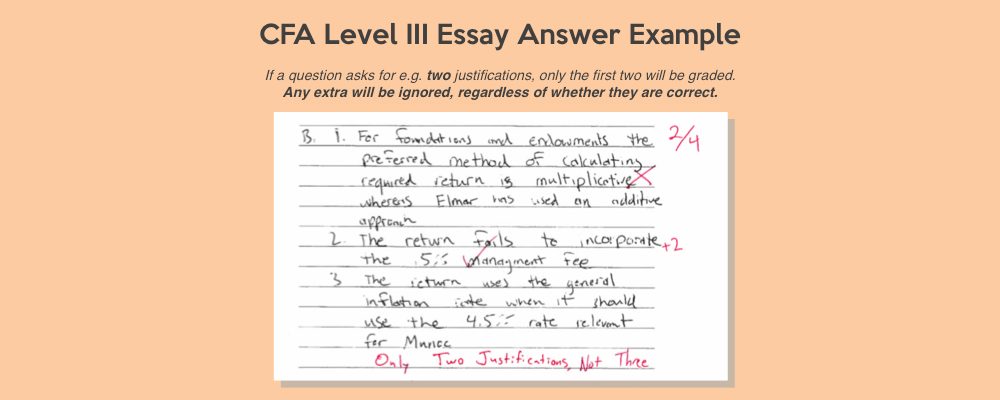 A workshop goes a long way to mastering CFA item-sets and essays
A lot of the issues that we see candidates face in Levels II and III are connected to familiarity with the exam format. We therefore think that an investment in an item-set or essay workshop is a fantastic idea. Kaplan Schweser's workshops have been very well-received – feedback includes:
"The [workshop] was incredibly well taught and despite having a lot of information to cover in a short period of time the instructor did not rush through it and instead made sure to go as in depth in explanations as possible."

"… this was a fantastic model for test prepping."
If you're serious about passing CFA Levels II and III, you need to properly understand the item-set and essay formats. Practice will gradually get you there, but for those who prefer a proven, guided path, Kaplan Schweser's courses are a great deal, and accessible from anywhere.
You can learn more and sign up for the item-set and essay courses below: