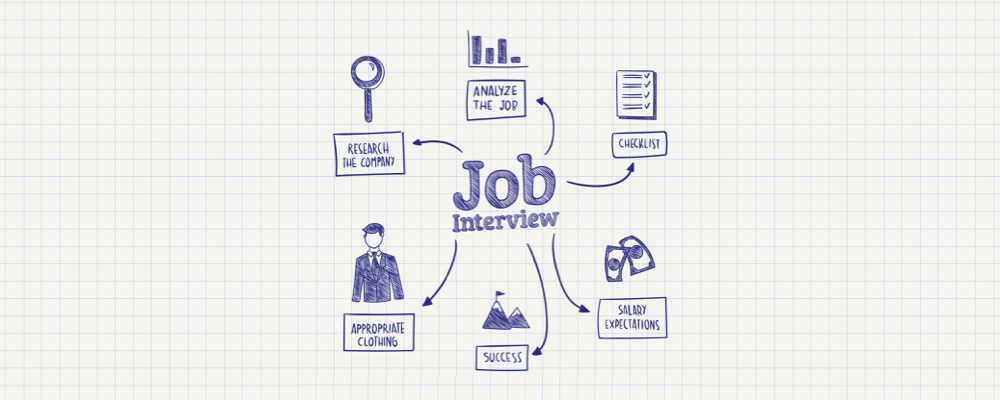 We cover a lot of topics on CFA exams and results here at 300 Hours. But today, let's explore one of the main objectives that drive CFA exam candidates to take up the exams in the first place – the promise of a dream job.
The CFA charter is not a golden ticket to jobs. What it is, however, is a good asset to help you land interviews for the right roles. And with the right knowledge, most candidates should be able to leverage their CFA Program status to significantly increase their chances at landing their sought-after role.
Here are some points to bear in mind to help you land and ace interviews.
1. CFA charterholder or candidate status doesn't 'switch on' a secret list of jobs
There are areas in finance where the CFA charter is highly desired – investment management, equity research, wealth management to name a few. However, with the job market as it is, the CFA charterholders will be exceeding demand. Unfortunately this means that the CFA charter becomes more of a qualifier rather than an extra plus.
In general the CFA charter will be recognized in most financial institution roles, but the standard banking roles would be fiercely contested for. If you're finding it tough at the moment, I'd start with the smaller / niche banks, insurance and reinsurance firms, wealth planners etc.
2. However, there is the Career Center by the CFA Institute
The Career Center is CFA Institute's job portal. Previously known as Jobline, access used to be about $15 per month, but now it's free.
Career Center jobs tend to target experienced hires. This means that if you were looking to e.g. break into equity research, you may find it not very useful compared to say, a 2 year equity research analyst looking to progress to another related role. So if you're looking to switch into an industry, the Career Center may not be as useful. Additionally, most jobs posted in the Career Center can be found in other large websites such as efinancialcareers.com. Most, but not all.
However, an application through the Career is not the same as an application through eFC – obviously the employer would know that applications through the Career Center are much more exclusive and less in volume compared to others. Applications through  the Career Center are therefore likely to receive more attention.
3. It's easier to tap into the CFA Institute network than you think
If you have passed Level I, you actually can register in your local CFA society as a regular member. If you do decide to register, utilize that network as much as you can. 
Volunteer to be a committee member. Write for their monthly journal. Join the local CFA Program network on LinkedIn and be active. These are just some of many ways to start rubbing shoulders with seasoned investment managers in the industry.
Once you cultivate relationships, you can start landing interviews!
4. Search for niche markets
My CFA exam candidacy actually found relevance in advertising – I interviewed for a role in advertising where they wanted a finance-based experienced hire to lead quant-based activities such as valuing return-on-marketing-investment, which is not strictly a science such as investment valuations, but they were delighted to have a CFA exam candidate on their team to add credence. Other options similar to this can be finance/M&A roles in corporations (i.e. non-financial institutions).
You can read more about how the CFA charter can help you outside of finance here.
5. Talk it up as much as you reasonably can
Be sure to indicate your CFA Program credentials in your CV and LinkedIn profile, but be mindful of the rules set up by CFA Institute on what you're allowed to say and imply. Be prepared to speak about it during interviews.
Technical conversation points are possible during interviews, and while there are debates about whether it is useful, but there is one unanimous opinion – it's hard. It shows dedication, ambition and discipline, and you should be prepared to talk this point up as well.
6. The 'Golden Ticket' article still holds true, but you can break into finance from anywhere
If your sole purpose is to pin down a job, a better use of your time would be to park the CFA Program pursuit for the moment and focus on networking and landing interviews – that should always take precedence over CFA exams.
Focus on landing a job, and don't let your current situation hold you back mentally. If a baseball promoter can switch careers to finance, so can you!
Best of luck in your job hunt, and if you have any questions just drop them in the comments below!