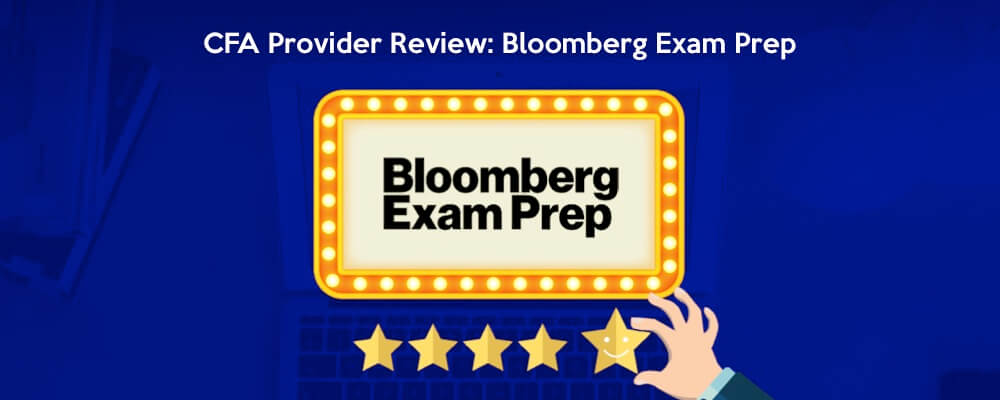 By Christine
As all of our team have completed the CFA exams, we know how important choosing the right provider is to give you just enough advantage to pass. Our Review series covers the best names in the CFA provider business, combining our thoughts on providers' latest products with independent candidate reviews.
Our detailed review for Bloomberg Exam Prep includes:
Details on their full product range
A summary of all packages on offer and what's included with every package
Candidate reviews and ratings
Our final thoughts and recommendations, pros and cons on Bloomberg as a CFA provider
---
About Bloomberg Exam Prep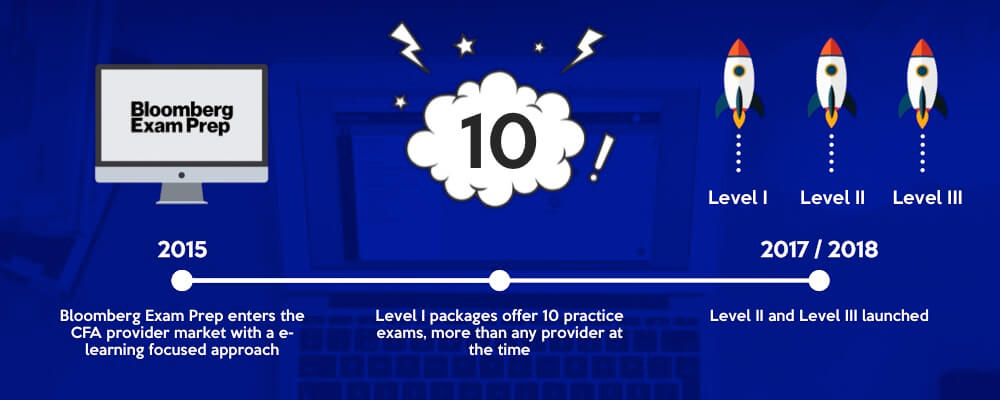 Bloomberg as a brand probably needs no introduction – the ubiquitous Bloomberg terminal has been commonplace since the eighties.
Bloomberg Exam Prep, however, entered the CFA provider market in 2015 with a Level I online-first approach for CFA virtual learning. Powered by Mindojo, a startup that also counts the Economist's GMAT Tutor as one of their products, Bloomberg's adaptive learning and high interactivity aspects of their initial product was what impressed Sophie in her review.
Bloomberg's packages was also notable for offering a mind-blowing 10 practice exams, comfortably more than what we recommend. Since then, Bloomberg has rapidly iterated their product, launching their Level II and Level III packages soon after.
---
An Overview of Bloomberg's CFA Packages
Bloomberg currently offers three packages for CFA candidates: Essential, Premium and Ultimate. As far as we know, apart from special offers (which you'll know about if you join our mailing list), there aren't any options to purchase individual components of the packages.

True to Bloomberg tradition, all packages offer generous practice exams – with the cheapest Essential package already offering six practice exams. All packages also offer what Bloomberg calls 'ask-a-tutor' questions – a service where you can get answers to any CFA questions you have.
Apart from the number of practice exams, the difference between the packages seem to be the level of tutoring offered -the Premium package offers more ask-a-tutor questions and the Ultimate package offers unlimited ask-a-tutor questions and two private tutoring sessions, conducted via video conferencing.
​The packages start from USD 599 for the Essential Package up to USD 1,599 for the Ultimate package. Specific questions about a particular bit? We'll go through details of each product item in the next section.
---
Bloomberg's Detailed Product Range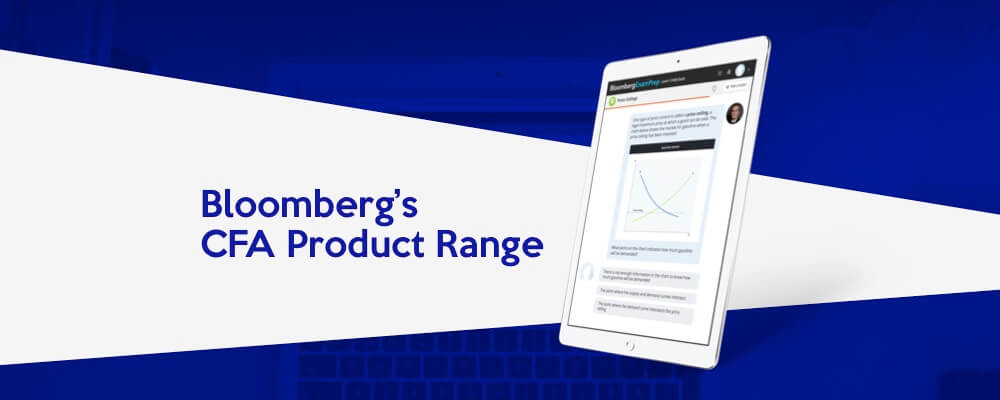 Study Guide: Covers the entire CFA curriculum in their adaptive learning platform
Bloomberg uses an online teaching platform, which means you will need internet access when and where you plan to study. However, this means no heavy books to lug around, and the platform works on tablets and mobiles too, so convenience is a major advantage.
The entire curriculum is covered in 'micro-lessons', which combines taught concepts, worked examples, and mini-quizzes to move you through the curriculum. The experience is surprisingly effective – learn a concept, get tested with one or two questions, and on to the next bit. You can easily try this out for yourself – Bloomberg offers a two-week trial to get you started.
Practice Exams: Industry-leading 10 Simulation Exams to sink your teeth into
Right from the start, Bloomberg distinguished themselves from others by offering a maximum of 10 full 'simulation exams'. We recommend that candidates complete about 4-7 exams, so Bloomberg's offering is definitely more than enough.
As with all Bloomberg material, the simulation exams are taken online. They can be paused, weighted to the official CFA Institute topic weightings and timed just like the actual exam.
Bloomberg's simulation exams are also available as printable PDFs for those who want to take the exams offline. Your answers can then be fed into the Bloomberg web site to get the your scores and detailed explanations.
Practice Questions: over 13,000+ practice questions peppered throughout the material
Bloomberg doesn't offer a 'question bank' in the same sense as some of the other CFA providers do. Instead, questions are shown to candidates as they progress through the material, and of course through the simulation exams. There is a lot of practice, too – the entire course, including simulation exams, is comprised of over 13,000+ CFA practice questions.
Pass Guarantee
Bloomberg offers a simple and effective pass guarantee, giving you a 'no-win-no-fee' level of certainty:

If you don't pass, but completed 95% or more of their course, you can get your money back, or continue to get access to an updated package
Even if you did not meet the completion requirement and fail, you can still get a free account renewal
Additional Perks
The Bloomberg CFA Prep platform includes a ton of extras that smoothens the learning process:
Dashboard: Their performance dashboard helps administer and plan your own approach to learning the CFA curriculum. It's also the place to go for stats about your learning style, including areas covered, time taken, as well as success rates for each reading. All stats are appropriately weighted to the appropriate CFA exam weightings.
Knowledge Map: The Knowledge Map is an interactive graphical representation of your progress so far. It's a little bit like Tony Stark's fancy hand-waving visualizations in his workshop in the Iron Man series (with clicking rather than hand-waving), and shows you how you've progress and how well you've done in each section. Navigating this map lets you review topics and readings, and know exactly where they sit in the bigger picture. This tab also includes a table of contents, and allows you to navigate manually to any concept and fast-forward to advanced parts by taking a quiz to unlock them.
'Next Recommended Topic' functionality: Built on 'multi-million dollar technology', the adaptive learning process also recommends the next topic for you to learn, based on your performance in the previous lessons. Bloomberg claims that by using the recommendation engine, candidates are likely to save dozens, if not more than a hundred hours compared to any other CFA prep approach, all while boosting chances to pass the CFA exam.
Cheat Sheets: These are printable quick reference cards with key concepts and summaries – useful for reviewing and topping up your knowledge in the last few days before the actual exam.
Lesson Summaries: These are several dozens of pages of printable PDFs covering the entire curriculum in a condensed form. Ideal for skimming or reviewing by candidates who like reviewing paper they hold in their hands.
Ask-a-tutor questions: If you need more help understanding a concept or question, there's always an ask-a-tutor help button on the interface. Clicking it allows you to send a quick question to Bloomberg's tutors who will then get back to you, usually within one business day. Essential packages get 20 ask-a-tutor questions, Premium packages get 80, and Ultimate package purchasers get unlimited ask-a-tutor questions.
Private tutoring: Ultimate package purchasers also get two one-hour tutoring sessions via videoconferencing, which is recommended to be used when stuck with particular bits of the curriculum, or would prefer a bit of consultation when working through a particularly tough area.
---
Our Conclusion on Bloomberg Exam Prep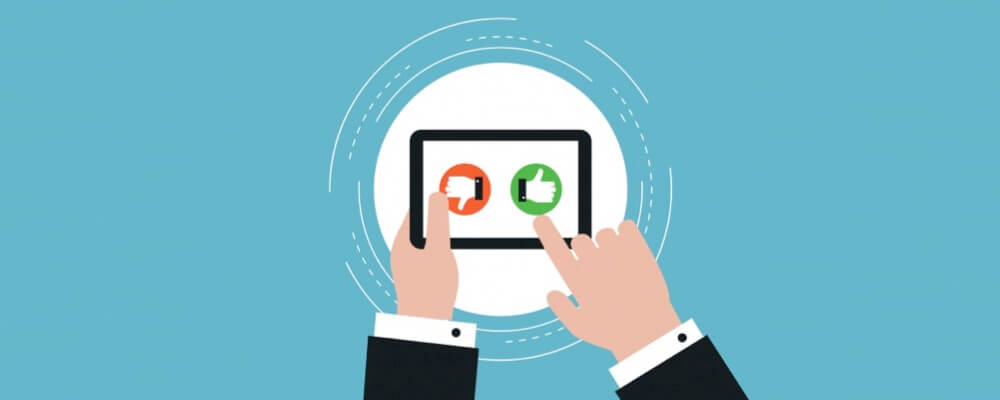 Pros
Price: Bloomberg's packages range from USD 599 to USD 1,599, which makes them about comparable to the likes of Kaplan Schweser or Wiley, but you do get quite a lot with their basic Essential package. Bloomberg also runs offers from time to time, and if you purchase more than one level you get a discount, so keep your eyes peeled!
Time-savings: Bloomberg states that their candidates spend on average just 184 hours to complete their entire CFA course. Assuming this is all candidates spend working on the CFA program, this represents significant time savings!
Lots of practice: As mentioned, 13,000+ practice questions and 10 simulation exams make for a lot of practice – a key ingredient in maximizing your pass chances.
Top-notch online platform: Bloomberg's online software just works, and is available through most mobile devices as well as computers. There's nothing to install as everything is online, but you will need an internet connection to access your material.
Metrics and adaptive learning: Because Bloomberg is based completely online, your performance metrics, topic recommendations and progress are completely tracked and informs you as you go along.
Pass guarantee: As with many providers, Bloomberg offers a money-back guarantee if you fail while using them as a provider
All three CFA levels covered: Bloomberg offers a complete product offering for all three levels. You currently get a bulk-purchase discount if you purchase 2 or more levels at the same time: 20% off if you buy two levels, or 35% off if you buy all three levels at the same time.
​
Cons
Limited offline access: Some materials, such as lesson summaries and cheat sheets are printable, but for the most part, Bloomberg's course is designed to be taken online. This may be no problem at all for some, but if you're unsure, have a go at their two-week trial before deciding to take the plunge. Bloomberg has stated that offline app access will be enabled through an incoming update.
Conclusion
The decision on whether to go with Bloomberg will ultimately depend on how comfortable you are with an online-learning approach. If you are insistent on books and paper exams, Bloomberg's offering is most likely not your cup of tea. But if you are keen on the advantages of online learning: convenience, instant access, flexibility, analytics and responsiveness, Bloomberg's range of packages and materials have a lot of to offer, and work very well.
---
Bloomberg's CFA Provider Rating
(149 candidate ratings)
---
Bloomberg's CFA Candidate Reviews