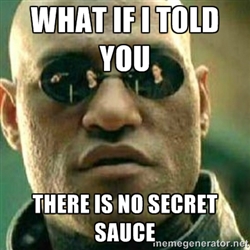 By Sophie
CFA exams are complicated enough, but it doesn't help that there is an endless array of study material formats to pick from. You all know that sticking to your study plan and doing tons of practice papers will give you an edge, but what about type or source of study materials? Does that make a difference?
To answer this question, we took it from the power and wisdom of the crowd (yes, you, our 300H readers!). We asked our readers and got a ton of awesome responses on materials that they've been using to prepare for their CFA exams.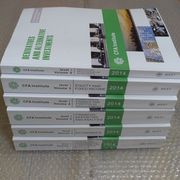 77% of you happily use study notes and practice exams
Not surprisingly, nearly 80% of CFA candidates use these to prepare for the exams and found them effective. It's the basics and most of you swear by these 2 sources, these alone are enough to get by.
Only 37% of you used CFA Curriculum exclusively as your main reference. A majority of the CFA candidates use third party materials (and CFAI as a complement) due to time constraints.
41% give your thumbs up to video lectures as an important study supplement

41% of you currently use and would recommend video lectures as well, as they provide a good diversification method to learn more complex/abstract concepts which require more explanation.
They can be pricey, but you'll have your own personal e-tutor for the CFA exams.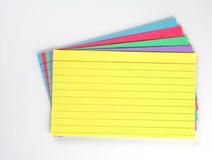 17% tried and would recommend flash cards and mobile apps, helping with studying during commute
Although only 17% of candidates use these frequently as an effective study tool, many of you are open to trying them out in the future as a different mode of studying and recalling concepts on the run.
You won't be able to absorb the entire curriculum through cards or just through listening, but you'll enable yourself to squeeze time out from almost anywhere to refresh your CFA knowledge.
10% have attended classroom courses for that extra boost and realised they rock
Finally, 10% of you found the traditional live classroom and intensive revision courses useful for an extra last minute boost. While video lectures are great as they can be done online anytime, this small group found that being present in a live classroom environment helps, especially with the interactivity and the ability to ask and clarify concepts on the spot.
So, what do we make of this?
There is no magical tool to pass the CFA exams – you shouldn't need us to tell you that! All you need is a good set of study notes and practice exams to get you going. Supplementing your studies with other formats of material helps for some, so check often for the courses offerings on specific topics which may help towards the last 2 months of the exam preparations.

Other than that, it's none other than some good old fashion revision, going through practice questions and using the 300H forum as a place to discuss/clarify concepts should stand you in good stead for a solid pass!
I hope this post is a useful guide on what study materials you should use for your CFA exams preparations. What has worked for you so far, and did we miss anything from this list? Share your thoughts with us in the comments below.