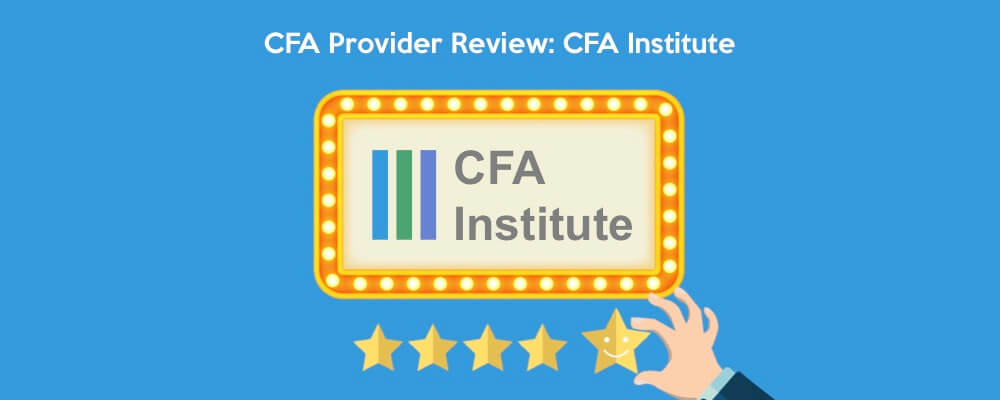 By Christine
As all of our team have completed the CFA exams, we know how important choosing the right provider is to give you just enough advantage to pass. Our Review series covers the best names in the CFA provider business, combining our thoughts on providers' latest products with independent candidate reviews.
Our detailed review for the CFA Institute includes:
Details on CFA Institute materials and what they include
Candidate reviews and ratings
Our final thoughts and recommendations, pros and cons on CFA Institute materials
---
About CFA Institute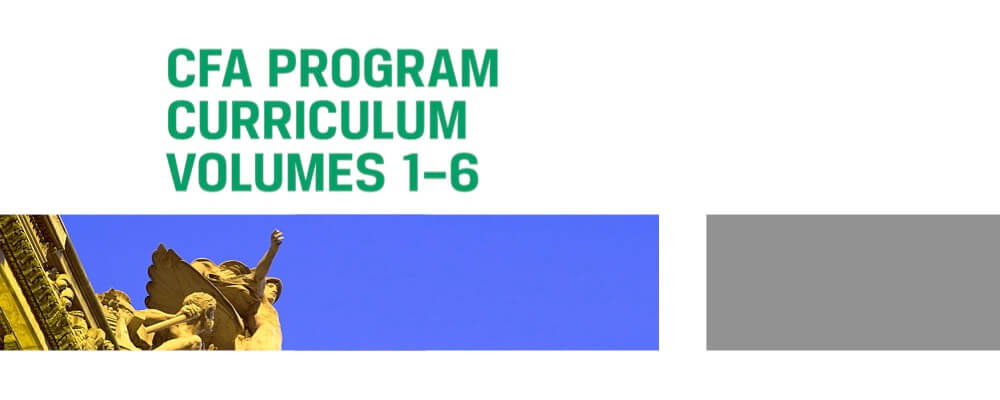 As CFA Institute, their materials are the definitive source for the CFA exams. The exams are tested exclusively on the Learning Outcome Statements (LOS) that are outlined in their materials, and nothing can be tested that is not covered by the exams.
So, this should obviously make CFA Institute materials the best available tools for your CFA exam preparation, right? Not necessarily.
When the CFA program first started, the CFA Institute did not issue their own materials. Instead, they published a list of readings that candidates were supposed to use to guide their studies, using an assortment of reference books. As the CFA program grew in popularity, specialized third-party providers began offering a suite of notes specifically tailored to CFA candidates, and eventually CFA Institute began writing and publishing their own definitive curriculum.
A common observation among candidates in the early days was that the CFA curriculum was notoriously challenging to read and digest. And to a certain extent, that makes sense – the CFA Institute's curriculum is primarily meant to define what could be tested, rather than act as a streamlined study tool. As a source, the CFA curriculum is unbeatable, but third-party materials are usually easier to read, and are 'slimmer', i.e. third-party providers have cut out parts that they've deemed less crucial in order to create a shorter set of books that candidates can better complete on time for the exam.
The CFA Institute has made great improvements on the readability and accessibility of their materials in the recent years, but the material's reputation for dryness (deserved or not) remains.
---
An Overview of CFA Institute's Materials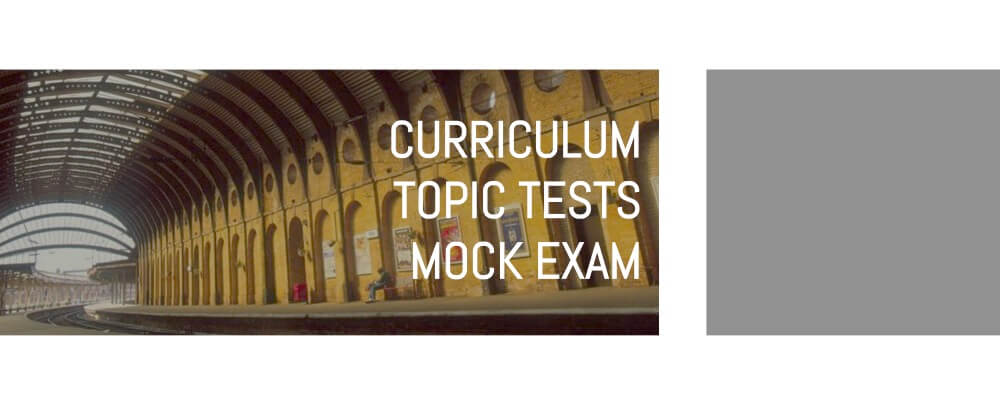 Curriculum – pay extra attention to the questions included at the end of readings
The CFA Institute curriculum is available online or in paper form, the online version is included with your registration fees, but a set of paperback books will cost you $150 extra plus any import taxes if you live outside the US. It is possible to print the online version, but this is limited to only one chapter at a time.
As the curriculum, it goes through every LOS in definitive detail, and nothing is left out. This can have mixed reactions from candidates – on one hand, the thoroughness means you'll cover everything, but many candidates find it too long and have difficulty understanding which topics and areas should be prioritized.
At the end most chapters the CFA Institute includes a set of 'practice problems' to test your knowledge. These questions, together with the CFA Institute topic tests and mock exams, are the closest you'll get to the actual CFA exam questions, and are insanely useful for your prep. Make sure you cover these even if you decide to give the actual curriculum a pass.
Topic Tests
Topic tests are also included with your exam registration, and are taken online. These are short tests designed to evaluate your knowledge on a topic-by-topic basis, and designed to help you diagnose your strengths and weaknesses.
On the whole this is a very high-quality and free tool, which also should not be ignored or deprioritized.
Mock Exam – do not leave this one out
The CFA Institute currently includes one free mock exam for every registered candidate – they used to sell additional mock exams for a fee, but this seems to have been discontinued in the recent years.
The length, format and content of this mock exam is the closest candidates will get to the actual exam. You may be surprised to find that the 'feel' of the questions in the CFA Institute mock exam can be quite different from practice exams by third-party providers. In our opinion this is the most important bit of all the CFA Institute materials – do not skip this mock exam.
If you're truly looking for a full exam experience, you can also take your mock exams with Proctor, which simulates the audio of a CFA exam hall.
---
CFA Institute Materials – Pros and Cons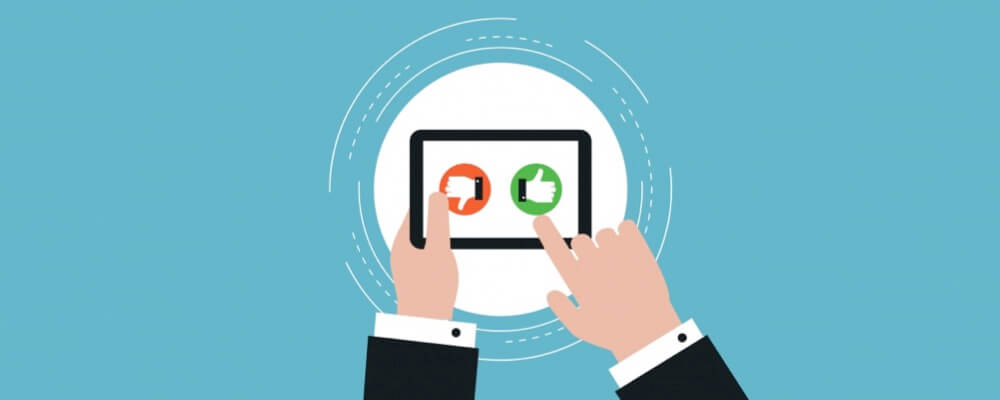 Pros
Free: For the most part, everything is included with your exam registration.
Definitive: Anything not covered by the materials will not be included in your exam.
Closeness to the real thing: The practice problems, topic tests and mock exam will simulate the feel of the actual exam as accurately as any study tool can.
Cons
Can be challenging to complete: The length and dryness of the curriculum are both Some candidates' pride or ego will make them see this as a 'challenge' to be overcome, leading them to stubbornly stick with the curriculum even though it's clear that at their study speed they are unlikely to finish on time. Don't fall into this trap. The true challenge is passing your exam – anything that jeopardizes that has to be evaluated carefully. If you do find the curriculum great to study with, by all means use it, but if you think third-party notes work better for you, then go right ahead and use them instead.
May not be enough practice: There's a lot of practice included in the materials between the curriculum's practice problems, topic tests and mock exam, but practice is key to passing the exams. We would recommend candidates to complete more practice exams – you can see our guide to additional practice exams here.
Conclusion
The CFA Institute materials are powerful tools that can make or break a candidate's exam results. We definitely recommend using the materials for practice, especially the practice problems and mock exam. However, if you find the curriculum too difficult to read, switch to a third-party provider to ensure you finish your studies on time.
---
CFA Institute Materials – Ratings
(395 candidate ratings)
---
CFA Institute Materials – Candidate Reviews