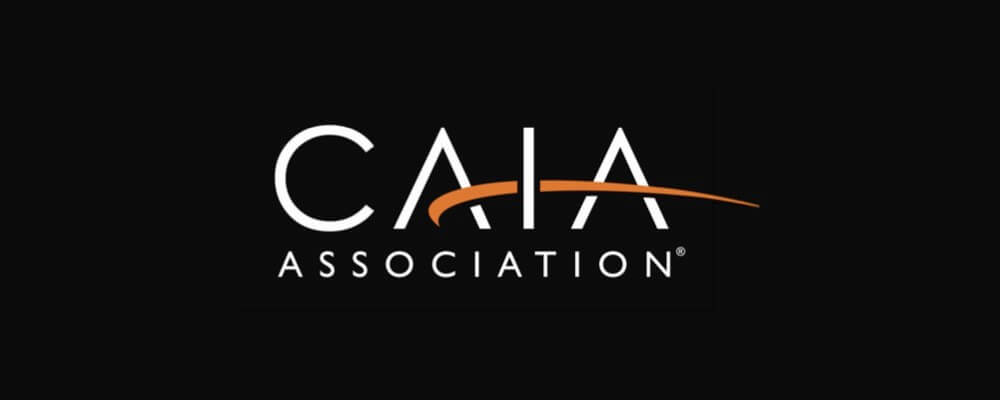 By Mike
As an aspiring CAIA candidate (and a CFA charterholder), I found approaching the CAIA curriculum somewhat familiar, yet intimidating. I wanted to do well, and obviously have a bit of experience from my CFA studies. But at the same time, I didn't want to transfer any assumptions of what I've learnt about the CFA study and exam process that would cost me in CAIA.
Before starting on my CAIA journey, I attended a few webinars hosted by CAIA and here are some of the most frequently-asked questions by CAIA candidates about the study and exam process, thoroughly answered in these sessions.
CAIA in a nutshell
The Chartered Alternative Investment Analyst (CAIA) is a professional designation for investment professionals, and is offered by the CAIA Association. Aspiring alternative investment professionals need to complete a course of study and pass two levels of examination.
The Level I curriculum concentrates on the fundamentals of alternative investment markets. Level II focuses on advanced topics in alternative investments. Both the levels take global perspective, professional conduct, and incorporate issues of professional ethics.
The CAIA Association, a non-profit organization founded by the Alternative Investment Management Association (AIMA) and the Center for International Securities and Derivatives Markets (CISDM) in 2002, is the global leader and authority in alternative investment education. The CAIA Association conducted its first exam in February 2003. Since then, thousands of individuals from over 80 countries have registered for the program, with over over 6,700 current CAIA members.
You can also learn more about the CAIA exams through our articles:
If you register for the Level I exam in March, are you required to take the Level II examination in March as well, or can you take it in September?
Both CAIA Level I and Level II exams are offered in the same exam window, but you have to take them in sequence, and you are not able to take both Level I and II in the same exam cycle.
If you signed up for Level I in March, you would take Level I in March, and if you pass that you can sign up in April, which is the earliest you can sign up to take Level II in September. Take Level II in September and you'd be done with the entire program, which is what a lot of candidates do.
If you want to take a break in between, you certainly can, but we encourage you to try and limit the amount of time you take off in between so as to not to lose momentum in studying.
If we miss one exam cycle, will the same set of CAIA textbooks be relevant to the subsequent exam?
The CAIA Core Books (Level I and Level II) should still be relevant, provided that a new edition has not been released in the meantime. The books do not follow an exam-based release cycle, and currently are on their third edition last updated in 2015.
Do you need to pass the Ethics portion to pass the overall CAIA exam?
Technically, no. However, you would have to ace almost everything else on the rest of the exam in order to pass successfully. In order to pass the CAIA Level I and or Level II exams you need a 70% or better in order to successfully move forward.

How much time should you really take to prepare for the CAIA exam?
CAIA recommends 200 hours per level. That's going to be highly dependent on your level of understanding and knowledge and experience of a lot of the content that the CAIA curriculum goes through. I'd say 200-250 hours depending on your level of familiarity to really give you a solid chance of doing well in the exam.
Do you have any recommendations for CAIA Level I study preparations?
My top tip would be to focus on managing your study time by ensuring you set aside enough time to study and prepare.
Most CAIA candidates are busy professionals with social commitments. To adequately set aside time, if possible, try to plan so that you'll finish studying the curriculum about a month before the actual exam date. Keep yourself accountable on progress and don't throw it all away if you start to fall behind.
Once that is done, my suggestion is to just practice – keep hammering practice questions left and right. For practice questions, use the CAIA sample exam, and also prep providers question banks and sample papers (recommendations here).
Format-wise, everyone learns differently so stick with what has worked best for you in the past.
How does the CAIA curriculum compare to the CFA curriculum?
The obvious one is that the Ethics portion is exactly the same. So if you've completed CFA Level I and Level II then you should be fine in reviewing and taken problem set for the Ethics portion in CAIA.
With respect to the quantitative section, there is some overlap, but not significant. The alternative of part of the CFA is also significantly smaller, as it focuses on a wide breadth of financial knowledge. The CAIA curriculum, by definition, goes a lot deeper into alternative investments, such as private equity or venture capital, j-curves, futures pricing and so on.
Do you have any more questions as a CAIA candidate? Drop them in the comments below!