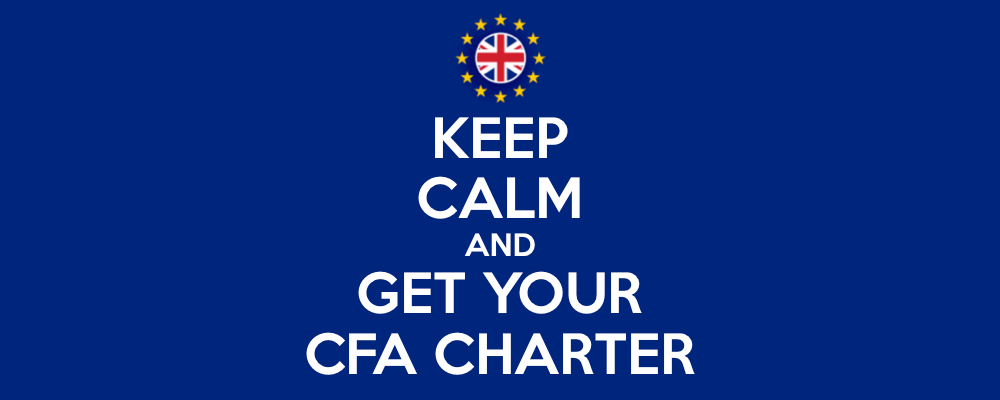 "Although there is great uncertainty about the likely impact of the UK's decision to leave the European Union, we believe that our mission based on ethics, education and professional excellence will continue to prosper. In a more fragmented world, the high professional standards represented by the CFA Charter offer a global benchmark of good practice and will continue to be sought after. Our plans for growth through higher market penetration will remain supported by new investments."

Paul Smith, CFA, President and CEO of CFA Institute
The CFA Institute released this statement to us when we reached out to them last week about the recent events surrounding the United Kingdom. The effects of a potential exit from the European Union by the United Kingdom are still very much up for debate. But what we're sure of, is that we are in a period of uncertainty that is likely to last for some time.
So why do we think that it's a good idea to pursue the CFA program when times aren't looking as good? Read on!
---
1 – There's a lower opportunity cost during difficult times.
During challenging times, such as periods of uncertainty or a recession, the workforce's opportunity cost of their time may be lower. As people are laid off, or take a hit to their salaries, it can be a little bit more advantageous to look elsewhere, perhaps to upgrade your skills.
During the last two 'global' recessions that happened around 2001-2001 and in 2007-2009, the trend in CFA registrations were clear. CFA candidate registrations spiked during periods where jobs and paychecks were less certain.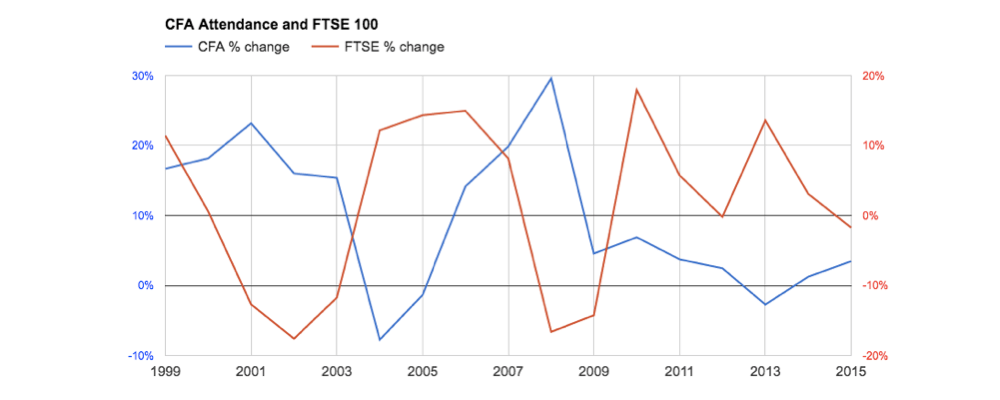 ---
2 – There will be higher competition for jobs.
As companies scale back on hiring, there will be more competition on the remaining open positions. Investing in your CV is therefore good preparation for the future.
The CFA charter is not necessarily a silver bullet that will magically have employers breaking your front door down to offer you a job. But it certainly shows your dedication to the profession, and sets you apart from the sea of applicants that swells during times of uncertainty.
You can find out more on how to really tune your CV with these articles:
---
3 – Investors and employers will look for people they can trust.
​During periods of uncertainty, indicators of quality and trust will matter to potential investors, and therefore employers in the investment industry. The CFA charter shows a commitment to the highest levels of ethics and investment standards, which positions CFA charterholders and candidates very well.
Pursuing a CFA charter would therefore not just be beneficial for this uncertainty period, but all future challenges as well.
For more information on the benefits of the CFA charter, you can read these articles:
What are your thoughts on Brexit? Will you be doubling-down your efforts on the CFA charter? Let us know in the comments below!