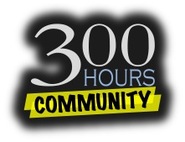 By Zee
It's been a busy week at the 300 Hours Community. Last week we saw @MattJuniper, @Diya and @imdnextbuffet top the weekly leader chart, and we're due to decide on this week's winner tomorrow!
Meanwhile, here are some of the helpful topics discussed in the Community to augment your CFA prep and career. Every week, we will highlight great discussions in the Community into a free CFA workshop digest.
CFA Level I

Got something to discuss in the Community? Join today and you might also be next week's winner!